From corporate life to the pursuit of the arts, the inspiring journey of actor Paribhasha Mishra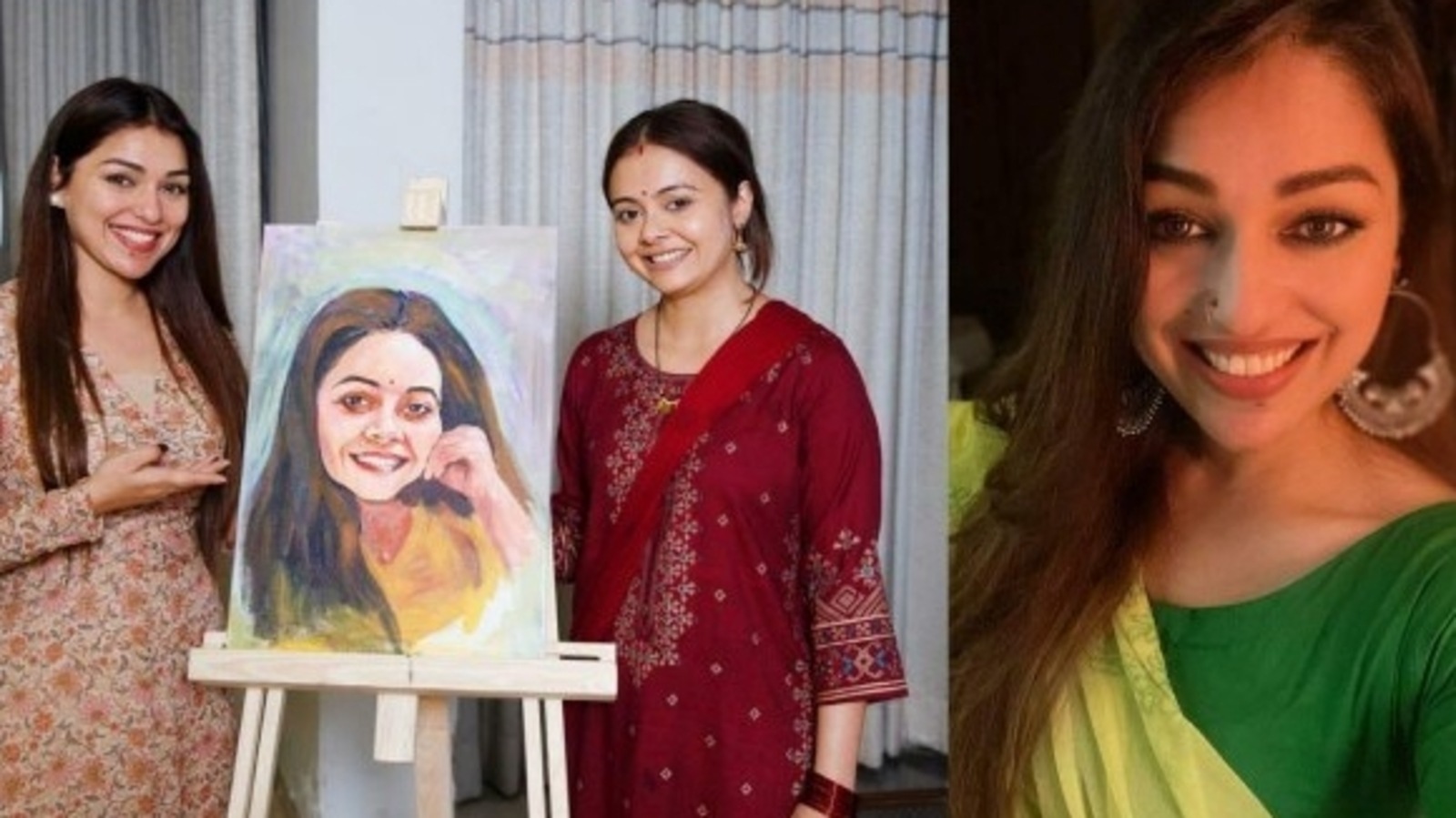 Actress-singer-producer Paribhasha, who is currently tasting the success of her latest film The Date Story which airs on Disney + Hotstar, has had a pretty inspiring journey so far. From working in the corporate sector to pursuing her dream of pursuing the arts, she has done it all.
By elaborating on her background, Paribhasha shares, I wanted to become financially independent fairly early in my life and wanted to have a progressive career chart. As a result, I completed my MBA in UK and started working at one of the biggest banks in the country. I was very successful and moved to Bangalore, India after a few years but continued to work in the corporate sector. Due to a change in my personal situation, I chose to leave the company and explore a life that gave me a greater sense of satisfaction. I traveled a lot with introspection and decided to work in the social sector but continued to pursue my arts in parallel.
I did theater and I continued to sing alongside it gave me a kick in life.
I met Akash Goila during this time for one of the projects and discovered Filmeraa. The deep understanding of this OTT platform showed me a new perspective on indie filmmaking, cause-based content, and transparent revenue streams. I was able to resonate with the vision, the idea and I joined Filmeraa and that's how I landed in the industry, she continues.
Speaking of her challenges, she adds, I've always pursued my arts in one way or another, but I didn't take it professionally. My main challenge was to take enough time out of my full-time job. I had to say no to a lot of projects due to time constraints. I realized that I was lucky to have some interesting projects and that I had to do something about them. The risk of quitting a full-time job and losing my financial stability was high, but I chose to take this risk after a while in my life so that I could spend more time, learning and practicing my arts.
Paribhasha who is versatile and has a creative inclination for multiple arts such as acting, producing and singing, dancing, one thing I understood about myself is that I really need to channel my emotions and express myself. This expression can occur through multiple forms of writing, storytelling, acting, singing, dancing, or sketching. It is all interconnected and I don't see a very different form from the other, of course they are different forms but they are all ways of channeling one's creativity, emotions and thought process.
Her latest film is a recent anthology The Date Story – Lunch Stories Chapter 2 where she shares screen space with popular TV actor Devoleena. The story of the date is a very real story inspired by real impact. It is also close to my heart because these clashes with so many layers of society. We took gender bias in the movie, but the concept isn't just about gender, it's about the underlying patriarchy in the society that operates on so many levels, from the profession to the ability to do things you love. . There is no logic to any form of suppression and we always live in a world full of power dynamics and suppression because there is someone who sees themselves as superior (for no rational reason).
This story also deals with our own limitations and how a simple incident or simple conversation can help us act beyond our limitations and social conditioning. He talks about breaking free from his own limitations. I loved working with Devoleena as a woman, she could easily connect with the concept and experience the character so well, concludes Paribhasha.
Disclaimer: This is a company press release. No HT journalist is involved in the creation of this content.
What Are The Main Benefits Of Comparing Car Insurance Quotes Online
LOS ANGELES, CA / ACCESSWIRE / June 24, 2020, / Compare-autoinsurance.Org has launched a new blog post that presents the main benefits of comparing multiple car insurance quotes. For more info and free online quotes, please visit https://compare-autoinsurance.Org/the-advantages-of-comparing-prices-with-car-insurance-quotes-online/ The modern society has numerous technological advantages. One important advantage is the speed at which information is sent and received. With the help of the internet, the shopping habits of many persons have drastically changed. The car insurance industry hasn't remained untouched by these changes. On the internet, drivers can compare insurance prices and find out which sellers have the best offers. View photos The advantages of comparing online car insurance quotes are the following: Online quotes can be obtained from anywhere and at any time. Unlike physical insurance agencies, websites don't have a specific schedule and they are available at any time. Drivers that have busy working schedules, can compare quotes from anywhere and at any time, even at midnight. Multiple choices. Almost all insurance providers, no matter if they are well-known brands or just local insurers, have an online presence. Online quotes will allow policyholders the chance to discover multiple insurance companies and check their prices. Drivers are no longer required to get quotes from just a few known insurance companies. Also, local and regional insurers can provide lower insurance rates for the same services. Accurate insurance estimates. Online quotes can only be accurate if the customers provide accurate and real info about their car models and driving history. Lying about past driving incidents can make the price estimates to be lower, but when dealing with an insurance company lying to them is useless. Usually, insurance companies will do research about a potential customer before granting him coverage. Online quotes can be sorted easily. Although drivers are recommended to not choose a policy just based on its price, drivers can easily sort quotes by insurance price. Using brokerage websites will allow drivers to get quotes from multiple insurers, thus making the comparison faster and easier. For additional info, money-saving tips, and free car insurance quotes, visit https://compare-autoinsurance.Org/ Compare-autoinsurance.Org is an online provider of life, home, health, and auto insurance quotes. This website is unique because it does not simply stick to one kind of insurance provider, but brings the clients the best deals from many different online insurance carriers. In this way, clients have access to offers from multiple carriers all in one place: this website. On this site, customers have access to quotes for insurance plans from various agencies, such as local or nationwide agencies, brand names insurance companies, etc. "Online quotes can easily help drivers obtain better car insurance deals. All they have to do is to complete an online form with accurate and real info, then compare prices", said Russell Rabichev, Marketing Director of Internet Marketing Company. CONTACT: Company Name: Internet Marketing CompanyPerson for contact Name: Gurgu CPhone Number: (818) 359-3898Email: [email protected]: https://compare-autoinsurance.Org/ SOURCE: Compare-autoinsurance.Org View source version on accesswire.Com:https://www.Accesswire.Com/595055/What-Are-The-Main-Benefits-Of-Comparing-Car-Insurance-Quotes-Online View photos
picture credit
to request, modification Contact us at Here or [email protected]