A youth-focused Met fashion show for a changing world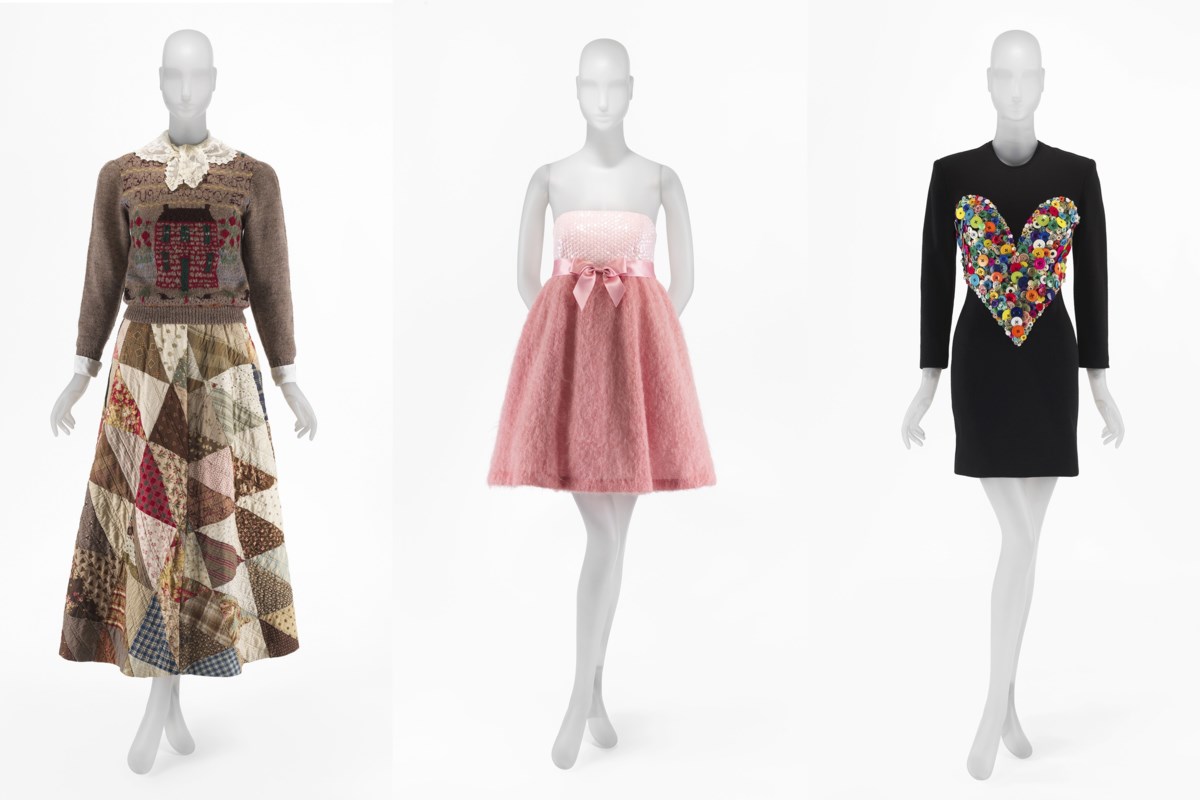 NEW YORK (AP) How do you define American fashion? That was three years ago, and Andrew Bolton, the longtime curator of the Metropolitan Museum of Arts Costume Institute, was pondering this question.
He knew he was going to do a big show on American fashion in 2021 to coincide with the Institute's 75th anniversary this year and, as always, to launch the annual met gala.
But as he struggled to define American fashion, he says now, he realized that the point was NOT to define it but rather to recognize and celebrate that it is about a lot, a lot. different things for different people.
There are 100 different definitions of American fashion, "Bolton said over the weekend as he showed a reporter the new show, which opens to the public later this week. Find a new language or vocabulary to get people to think about it differently.
Hence the title In America: a fashion lexicon, opening act for a bigger show In America, which kicks off the Monday Met Mini Gala, a smaller version of the extravagance that typically takes place on the first Monday in May.
Unlike past shows, this first part will last a full year, coinciding for several months with the second part, An Anthology of Fashion, which opens in early May when, everyone desperately hopes, a full-size Met Gala can be staged. .
If Part Two is more historical, Part One looks squarely at the present, the issues we're all grappling with, Bolton says. It focuses on social justice, diversity and inclusiveness, and acceptance of the body. More importantly, however, it emphasizes youth: around 60-70% of its clothes come from young designers, many of whom have never seen their creations on display in a museum before or never even imagined them. , Bolton said.
This was key to Bolton's approach, as American designers, especially young designers, are at the forefront of conversations about ethical issues, environmental issues, inclusiveness and diversity, "he said. he declares. "So I thought it was appropriate. (It's worth noting that the host of Monday's mini-Met Gala is a quartet of young stars: Timothee Chalamet, Billie Eilish, Amanda Gorman, and Naomi Osaka.)
One of the first items visitors now see when they enter the galleries at the Anna Wintour Costume Center is a colorful 19th-century patchwork quilt in a tumbling block pattern, which is part of the American Wings Collection. Take a closer look, and you can see that its tiny white squares each bear autographs of important people of the time. Abraham Lincoln, for example, who scribbled: Your friend and servant.
This quilt embodies the show's organizing principle, based on a quote from Reverend Jesse Jackson that America is not like a blanket but rather like a quilt with many patches, many pieces, many colors.
All the garments are organized as if they were patches on this quilt, with 12 sections representing different emotional qualities of American fashion: nostalgia, belonging, delight, joy, wonder, affinity, confidence, strength, desire, confidence, comfort and consciousness.
But wait until each section has a number of subcategories, exploring those emotions further. Bolton calls them word trees. And so, for example, there's a part on the claim, where Brooklyn designer Shayne Oliver, 33, of Hood By Air contributes a dress without gender, and Christian Siriano, a known champion of body diversity in fashion, contributes three black satin dresses, exactly similar but made for different sizes or sexes.
And the Confidence section includes a lace bodysuit from none other than Rihanna and her Savage X Fenty brand, part of a collection that celebrated individuality and self-expression.
Another novelty of the show: it will evolve over time, with designers and objects coming and going. This is the first time that we have done some sort of live show where the show is going to change over the course of the year, "Bolton said. "Eventually it will become more complete than it is now.
It should also allow the show to be more agile, able to respond to events and outside forces. I wanted it to be a reflection of our current situation, a reflection of the times, of the times, as opposed to a reflection of history, "he said.
The expressive lexicon of the shows came from two inspirations, Bolton said. During Black Lives Matter, one of the things we all learned was the power of language, "he said. So that was something I was thinking about. And then talking to a lot of young designers, you hear them talking about their work, it's very moving, their vocabulary and their rhetoric, he said.
And yet, he noted, American fashion is rarely described as emotional. Rather, it has been described through the principles of sportswear, simplicity and practicality, for example. But American fashion has always been emotional. This is why I wanted to create the new vocabulary.
He stressed, however, that his new lexicon is not meant to be final: "It really is the start of a conversation more than anything else.
In America: A Fashion Lexicon opens to the public on September 18. The second part, In America: A Fashion Anthology opens on May 5, 2022. Both end on September 5, 2022.
Jocelyn Noveck, The Associated Press
Sources
2/ https://www.rmotoday.com/lifestyle-news/a-youth-driven-met-fashion-exhibit-for-a-changing-world-4327213
The mention sources can contact us to remove/changing this article
What Are The Main Benefits Of Comparing Car Insurance Quotes Online
LOS ANGELES, CA / ACCESSWIRE / June 24, 2020, / Compare-autoinsurance.Org has launched a new blog post that presents the main benefits of comparing multiple car insurance quotes. For more info and free online quotes, please visit https://compare-autoinsurance.Org/the-advantages-of-comparing-prices-with-car-insurance-quotes-online/ The modern society has numerous technological advantages. One important advantage is the speed at which information is sent and received. With the help of the internet, the shopping habits of many persons have drastically changed. The car insurance industry hasn't remained untouched by these changes. On the internet, drivers can compare insurance prices and find out which sellers have the best offers. View photos The advantages of comparing online car insurance quotes are the following: Online quotes can be obtained from anywhere and at any time. Unlike physical insurance agencies, websites don't have a specific schedule and they are available at any time. Drivers that have busy working schedules, can compare quotes from anywhere and at any time, even at midnight. Multiple choices. Almost all insurance providers, no matter if they are well-known brands or just local insurers, have an online presence. Online quotes will allow policyholders the chance to discover multiple insurance companies and check their prices. Drivers are no longer required to get quotes from just a few known insurance companies. Also, local and regional insurers can provide lower insurance rates for the same services. Accurate insurance estimates. Online quotes can only be accurate if the customers provide accurate and real info about their car models and driving history. Lying about past driving incidents can make the price estimates to be lower, but when dealing with an insurance company lying to them is useless. Usually, insurance companies will do research about a potential customer before granting him coverage. Online quotes can be sorted easily. Although drivers are recommended to not choose a policy just based on its price, drivers can easily sort quotes by insurance price. Using brokerage websites will allow drivers to get quotes from multiple insurers, thus making the comparison faster and easier. For additional info, money-saving tips, and free car insurance quotes, visit https://compare-autoinsurance.Org/ Compare-autoinsurance.Org is an online provider of life, home, health, and auto insurance quotes. This website is unique because it does not simply stick to one kind of insurance provider, but brings the clients the best deals from many different online insurance carriers. In this way, clients have access to offers from multiple carriers all in one place: this website. On this site, customers have access to quotes for insurance plans from various agencies, such as local or nationwide agencies, brand names insurance companies, etc. "Online quotes can easily help drivers obtain better car insurance deals. All they have to do is to complete an online form with accurate and real info, then compare prices", said Russell Rabichev, Marketing Director of Internet Marketing Company. CONTACT: Company Name: Internet Marketing CompanyPerson for contact Name: Gurgu CPhone Number: (818) 359-3898Email: [email protected]: https://compare-autoinsurance.Org/ SOURCE: Compare-autoinsurance.Org View source version on accesswire.Com:https://www.Accesswire.Com/595055/What-Are-The-Main-Benefits-Of-Comparing-Car-Insurance-Quotes-Online View photos
to request, modification Contact us at Here or [email protected]