Fashion Spa House embodies the importance of personal care | Business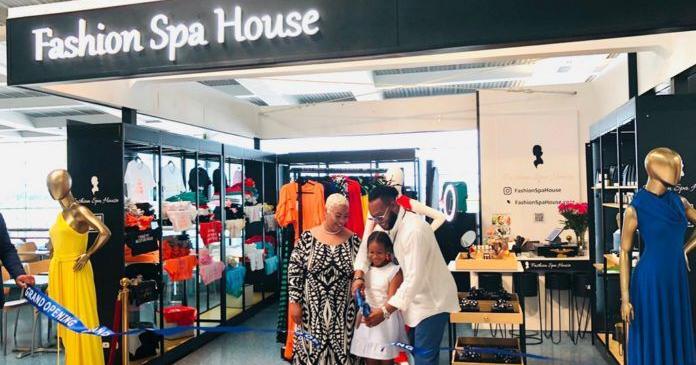 Cynthia Rumph became a nurse in 1994. In caring for her patients, she has witnessed the effects of stress on their hair, skin and mental health. Although Rumph wanted to provide more welfare services to patients, she had to adhere to hospital guidelines. In 2006, she launched her first business that would put her on the path to making personal care more accessible.
Nursing allowed me to treat people to what Medicare standards would allow, Rumph said. Being an entrepreneur allows me to be more proactive on the path to people's well-being.
Rumph battled eczema, so his first business was Anasa Life, a luxury vegan skin care brand. During this time, she worked as a nurse in the cancer unit and the hospital did not allow the use of scented products as it would trigger nausea.
Many Rumph patients had lost their hair and weren't sure what they looked like. She determined that there had to be a way to formulate scented skin care products without causing allergies or adverse reactions.
Anasa Lifes products are now available in seven different scents that range from fruity to floral notes. The brand also offers hair and beard care products. Rumph was able to use his training as a nurse to choose healthy and safe ingredients.
In 2010, Rumph embarked on his next business venture, Serenity Wellness Studio, after realizing that many customers did not understand the ingredients in their personal care products and the reason for their skin and hair issues.
We've worked with healthcare professionals, bodywork professionals, and nutrition specialists to take care of the whole person, said Rumph. We wanted people to learn how to effectively embrace wellness all the time so that stress could be reduced.
During the day, her husband, a massage therapist and personal trainer, managed the staff and looked after clients. When Rumph returned from the hospital, she took care of the administrative side of the business. After a few years running the wellness studio, Rumph launched PRITYTEES, a line of t-shirts that feature assertive statements.
In 2015 Rumph switched to full-time entrepreneurship and soon after opened Fashion Spa House, a lifestyle brand that merged all of her businesses into one location. All of the clothes she sells are sourced from small local women-owned or black-owned businesses, and they're designed to fit five different body types.
The specialty retail store now has three locations, one in Baltimore, one at BWI Airport and the most recent in Owings Mills, Maryland.
This new spot will serve primarily as a manufacturing space but will be open to retail on Saturdays. There, Fashion Spa House will produce shampoo, conditioner, shower gel and moisturizer for local hospitals, and soon Rumph will be making the products for his Amazon store.
In every company, access to capital was the main challenge for Rumph. While black women entrepreneurs make up the majority of growing businesses, they are also the least likely to receive funding. Rumph said if this injustice was corrected, black women-owned businesses would have more opportunities for success and expansion.
Going forward, Rumph intends to add face serums to its skin care line and expand PRITYTEES to a full sportswear brand. Fashion Spa House will also be hosting self-care retreats for consumers once it is safe to do so.
I'd like people to take away from our brand, at the very least, the importance of personal care, said Rumph. It is so important for you to put yourself first (and) to find time for yourself in the day.
Sources
2/ https://www.phillytrib.com/news/business/fashion-spa-house-embodies-the-importance-of-self-care/article_620b3b3b-2c39-5f31-914f-b00317f7d34d.html
The mention sources can contact us to remove/changing this article
What Are The Main Benefits Of Comparing Car Insurance Quotes Online
LOS ANGELES, CA / ACCESSWIRE / June 24, 2020, / Compare-autoinsurance.Org has launched a new blog post that presents the main benefits of comparing multiple car insurance quotes. For more info and free online quotes, please visit https://compare-autoinsurance.Org/the-advantages-of-comparing-prices-with-car-insurance-quotes-online/ The modern society has numerous technological advantages. One important advantage is the speed at which information is sent and received. With the help of the internet, the shopping habits of many persons have drastically changed. The car insurance industry hasn't remained untouched by these changes. On the internet, drivers can compare insurance prices and find out which sellers have the best offers. View photos The advantages of comparing online car insurance quotes are the following: Online quotes can be obtained from anywhere and at any time. Unlike physical insurance agencies, websites don't have a specific schedule and they are available at any time. Drivers that have busy working schedules, can compare quotes from anywhere and at any time, even at midnight. Multiple choices. Almost all insurance providers, no matter if they are well-known brands or just local insurers, have an online presence. Online quotes will allow policyholders the chance to discover multiple insurance companies and check their prices. Drivers are no longer required to get quotes from just a few known insurance companies. Also, local and regional insurers can provide lower insurance rates for the same services. Accurate insurance estimates. Online quotes can only be accurate if the customers provide accurate and real info about their car models and driving history. Lying about past driving incidents can make the price estimates to be lower, but when dealing with an insurance company lying to them is useless. Usually, insurance companies will do research about a potential customer before granting him coverage. Online quotes can be sorted easily. Although drivers are recommended to not choose a policy just based on its price, drivers can easily sort quotes by insurance price. Using brokerage websites will allow drivers to get quotes from multiple insurers, thus making the comparison faster and easier. For additional info, money-saving tips, and free car insurance quotes, visit https://compare-autoinsurance.Org/ Compare-autoinsurance.Org is an online provider of life, home, health, and auto insurance quotes. This website is unique because it does not simply stick to one kind of insurance provider, but brings the clients the best deals from many different online insurance carriers. In this way, clients have access to offers from multiple carriers all in one place: this website. On this site, customers have access to quotes for insurance plans from various agencies, such as local or nationwide agencies, brand names insurance companies, etc. "Online quotes can easily help drivers obtain better car insurance deals. All they have to do is to complete an online form with accurate and real info, then compare prices", said Russell Rabichev, Marketing Director of Internet Marketing Company. CONTACT: Company Name: Internet Marketing CompanyPerson for contact Name: Gurgu CPhone Number: (818) 359-3898Email: [email protected]: https://compare-autoinsurance.Org/ SOURCE: Compare-autoinsurance.Org View source version on accesswire.Com:https://www.Accesswire.Com/595055/What-Are-The-Main-Benefits-Of-Comparing-Car-Insurance-Quotes-Online View photos
to request, modification Contact us at Here or [email protected]