French fashion designer Thierry Mugler dies aged 73 | Fashion
French designer Manfred Thierry Mugler, known for his powerful-shouldered, cinched-waist silhouettes that ruled fashion in the 1980s, died Sunday at the age of 73 of natural causes, according to his agent.
A former ballet dancer, Mugler's bold collections featured in highly stylized themed shows were at the forefront of the structured, decadent style known as power dressing.
He was timeless and ahead of his time, model Jerry Hall, the face of his best-selling Angel fragrance, said of the designer in 2019. He knew all about gender fluidity and his clothes reflected the warmth and sexuality of the late 70s and early 80s, she told the New York Times.
Although Mugler retired from the brand that bore his name in 2002, he hasn't given up on making clothes. He was responsible for Beyonc's sci-fi inspired Sasha Fierce looks in the late 2000s. He also designed costumes for Lady Gaga and Cardi B. In 2019 he created the Kim Kardashians Met Gala look, a dress in latex dripping with crystals.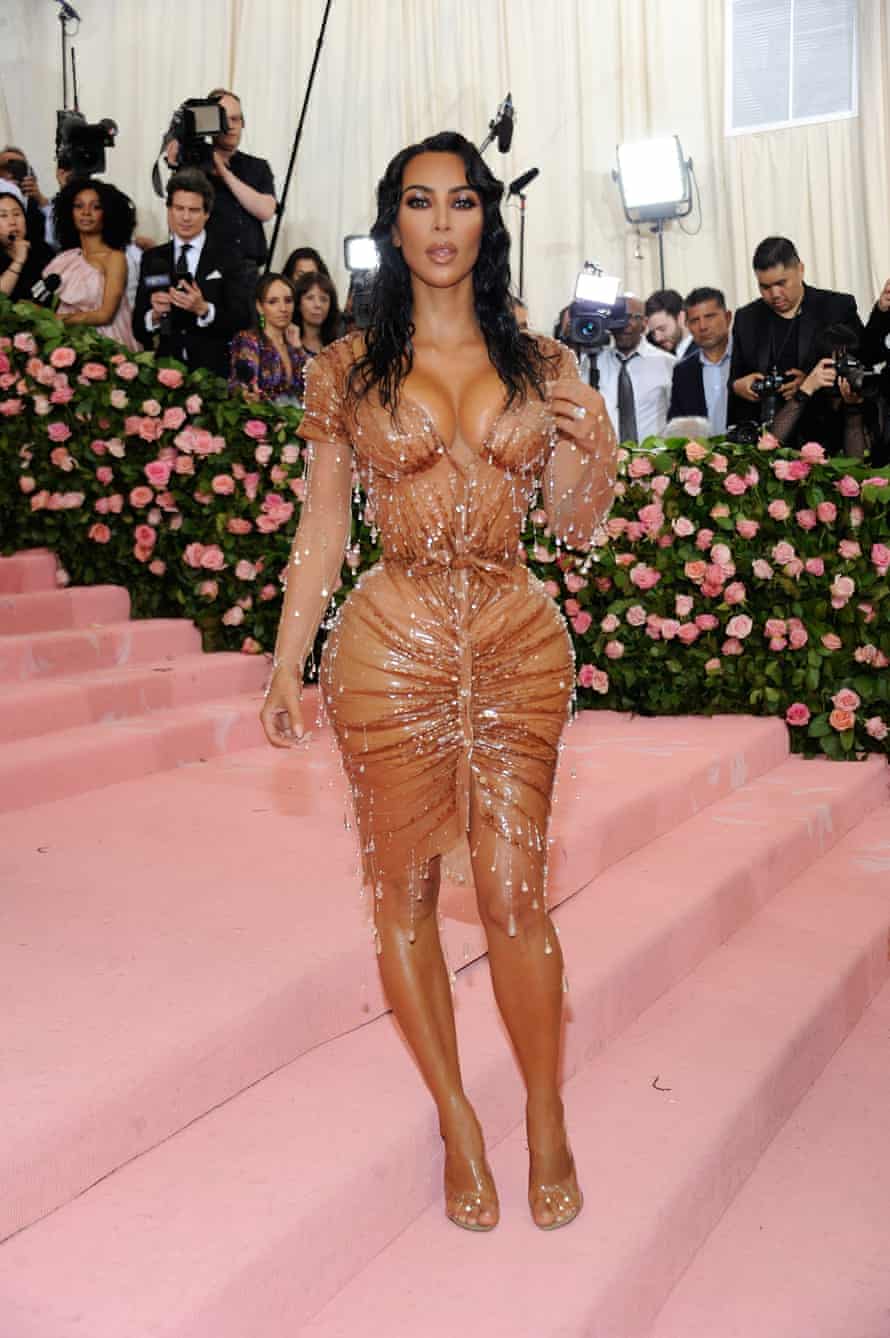 We are devastated to announce the passing of Mr. Manfred Thierry Mugler on Sunday, January 23, 2022, said a post on the creators' official Facebook account.
Born in Strasbourg in December 1948, he arrived in Paris at the age of 20 and created his own Café de Paris brand in 1973, a year before founding Thierry Mugler.
The LGBTQ community was a frequent source of talent and inspiration for the designer. Mugler launched trans models in its runways as early as the 1980s and frequently collaborated with drag performers and club kids on and off the runway, including corset-maker Mr Pearl.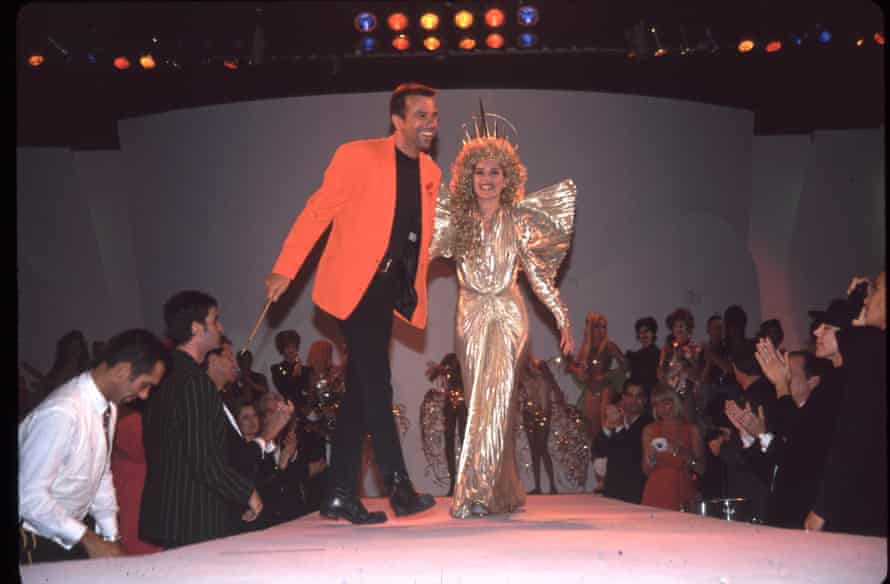 In the late 1990s, Mugler's name was associated more with perfume than fashion, thanks to his hit perfume Angel. The rights to its name were acquired by cosmetics giant Clarins in 1997, and this fragrance and its variations remain bestsellers.
In 2002 Mugler's fashion division closed but the brand was relaunched in 2010 under the creative direction of stylist Nicola Formichetti and then Casey Cadwallader.
Mugler's use of corsetry and his over-the-top approach to the female body drew criticism, but the designer was no less extreme with his own physique. In 2019, the normally reclusive creator posed for a nude photo shoot with Interview Magazine and discussed her exhaustive bodybuilding routine and cosmetic surgeries. I think it's important for people to be a complete realization of themselves. I've always been fascinated by the human body, and I wanted to pay tribute to what it can do, he says.
In 2019, the designer was the subject of a major retrospective exhibition, Thierry Mugler: Couturissime, which debuted in Montreal before filming in Paris in 2021.
The designer was to announce new collaborations earlier this week, his agent Jean-Baptiste Rougeot told Agence France-Presse.
Sources
2/ https://www.theguardian.com/fashion/2022/jan/24/french-fashion-designer-thierry-mugler-dies-aged-73
The mention sources can contact us to remove/changing this article
What Are The Main Benefits Of Comparing Car Insurance Quotes Online
LOS ANGELES, CA / ACCESSWIRE / June 24, 2020, / Compare-autoinsurance.Org has launched a new blog post that presents the main benefits of comparing multiple car insurance quotes. For more info and free online quotes, please visit https://compare-autoinsurance.Org/the-advantages-of-comparing-prices-with-car-insurance-quotes-online/ The modern society has numerous technological advantages. One important advantage is the speed at which information is sent and received. With the help of the internet, the shopping habits of many persons have drastically changed. The car insurance industry hasn't remained untouched by these changes. On the internet, drivers can compare insurance prices and find out which sellers have the best offers. View photos The advantages of comparing online car insurance quotes are the following: Online quotes can be obtained from anywhere and at any time. Unlike physical insurance agencies, websites don't have a specific schedule and they are available at any time. Drivers that have busy working schedules, can compare quotes from anywhere and at any time, even at midnight. Multiple choices. Almost all insurance providers, no matter if they are well-known brands or just local insurers, have an online presence. Online quotes will allow policyholders the chance to discover multiple insurance companies and check their prices. Drivers are no longer required to get quotes from just a few known insurance companies. Also, local and regional insurers can provide lower insurance rates for the same services. Accurate insurance estimates. Online quotes can only be accurate if the customers provide accurate and real info about their car models and driving history. Lying about past driving incidents can make the price estimates to be lower, but when dealing with an insurance company lying to them is useless. Usually, insurance companies will do research about a potential customer before granting him coverage. Online quotes can be sorted easily. Although drivers are recommended to not choose a policy just based on its price, drivers can easily sort quotes by insurance price. Using brokerage websites will allow drivers to get quotes from multiple insurers, thus making the comparison faster and easier. For additional info, money-saving tips, and free car insurance quotes, visit https://compare-autoinsurance.Org/ Compare-autoinsurance.Org is an online provider of life, home, health, and auto insurance quotes. This website is unique because it does not simply stick to one kind of insurance provider, but brings the clients the best deals from many different online insurance carriers. In this way, clients have access to offers from multiple carriers all in one place: this website. On this site, customers have access to quotes for insurance plans from various agencies, such as local or nationwide agencies, brand names insurance companies, etc. "Online quotes can easily help drivers obtain better car insurance deals. All they have to do is to complete an online form with accurate and real info, then compare prices", said Russell Rabichev, Marketing Director of Internet Marketing Company. CONTACT: Company Name: Internet Marketing CompanyPerson for contact Name: Gurgu CPhone Number: (818) 359-3898Email: [email protected]: https://compare-autoinsurance.Org/ SOURCE: Compare-autoinsurance.Org View source version on accesswire.Com:https://www.Accesswire.Com/595055/What-Are-The-Main-Benefits-Of-Comparing-Car-Insurance-Quotes-Online View photos
to request, modification Contact us at Here or [email protected]