Beautiful Day for a Black Wedding: Brides Are Ditching White for Dramatic Dresses | Wedding dress
On the My Wardrobe HQ fashion rental platform, there is a black tulle Dolce & Gabbana dress that has been worn at least three times in the past month as a wedding dress, said her customer service adviser Rachel Higgins. Customers say, Oh my God, this is the perfect dress. i think white [wedding] the dress is considered a bit dated now.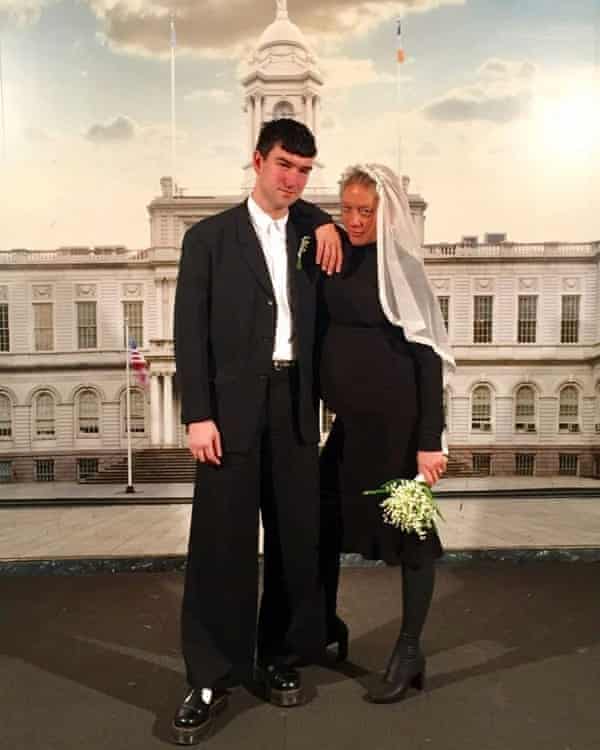 UK searches on Pinterest for black wedding dresses are up 85% from last May, as brides-to-be are breaking the rules and looking for looks that express their individuality instead.
Who said you can't wear black? asks Kate Halfpenny of bridal wear company Halfpenny London, which has introduced a black edition of its most distinctive silhouettes. The past two years have taught us to take every opportunity to be ourselves, and brides choose what their heart desires.
It's a trend that's been brewing ever since. Sarah Jessica Parker wore black to her wedding in 1997, just like Pearl Lowe in 2008. In 2019, Christine Quinn from the American reality TV series Selling Sunset wore not one but two black wedding dresses, and in 2020 Chlo Sevigny covered her baby bump in black at a secret wedding. And with weddings back on the agenda, the trend is shifting towards civilian life.
The pandemic has brought about true independence, with brides breaking with tradition, said Martha Tobyn, wedding stylist and founder of Anemone Style. Now we see women following their own style with more confidence.
When the 33-year-old artistic director Lydia Pang | got married in 2019, she wore a black ruffled silk organza dress by Roberts|Wood. Everything about marriage was about making sure we did it our way, she said. Black is my absolute favorite color, I find it flattering and it makes me feel confident and calm. I felt like the absolute best version of my everyday self. Like many couples, they got engaged after being together for several years, so the symbolism of white is simply not relevant these days.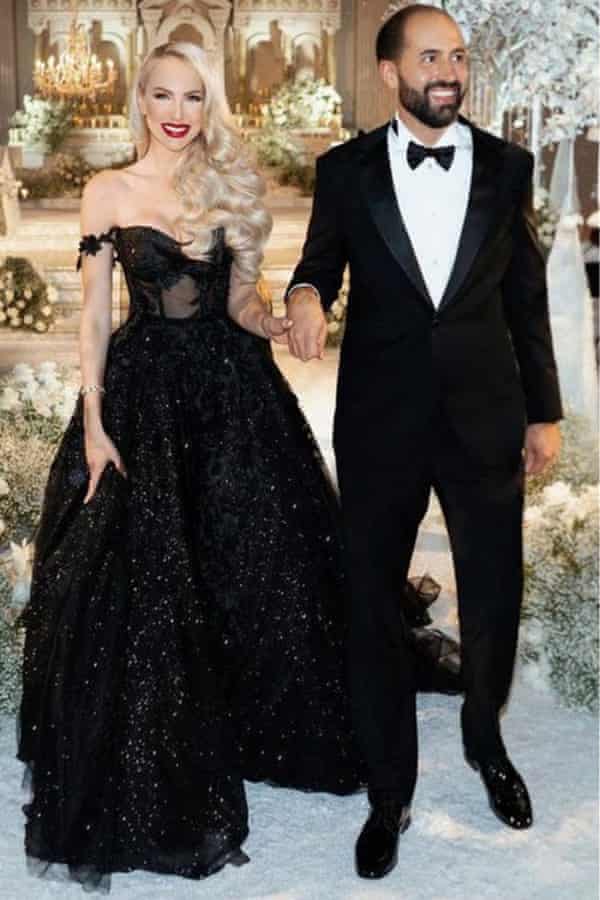 Of course, the choice for modern brides is not just black or white between colorful dresses, short dresses, jumpsuits, suits, but black has maximum impact. Black upsets traditional expectations of a wedding, it goes against the grain, Tobyn said.
It was Queen Victoria who, in 1840, popularized the white wedding dress when she married Prince Albert in a white dress covered in lace. Before that, brides could choose any color, especially so that they could wear it again and not show dirt.
Since Victorian times, a dress that would probably only be worn once has been considered a status symbol. nowadays it is not considered very durable.
Black wedding dresses aren't exactly mainstream, but that's part of their appeal. If a bride wants to look edgy, yet still super chic and glamorous, a black dress ticks all those boxes, Halfpenny said, adding, "Most of us have that perfect black dress that's our go-to and makes us feel amazing.
Vera Wang, who has been offering a collection of black wedding dresses since 2011, said a bride in black is sexy.
Wearing a black dress will attract extra attention, however, and the etiquette expert Jo Bryant cautioned against buying into the trend for the sake of it. Heads will turn and people will chat. If you're known for your unusual style, you can expect everyone to be wondering what you're going to wear before you walk down the aisle. But if you're not a fashionista, I think it would cause quite a few surprises and might be something you'll regret.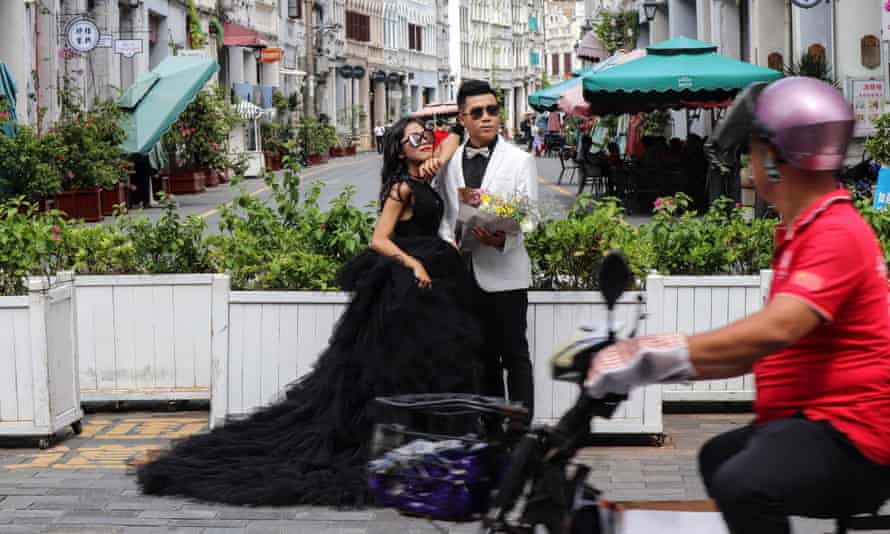 That said, a black dress can mitigate more immediate regrets, Tobyn said: A white wedding dress will show off any spills, grass stains or pollen from your bouquet. With a black dress, none of this happens.
Sources
2/ https://www.theguardian.com/fashion/2022/may/13/nice-day-for-a-black-wedding-brides-ditch-white-for-dramatic-gowns
The mention sources can contact us to remove/changing this article
What Are The Main Benefits Of Comparing Car Insurance Quotes Online
LOS ANGELES, CA / ACCESSWIRE / June 24, 2020, / Compare-autoinsurance.Org has launched a new blog post that presents the main benefits of comparing multiple car insurance quotes. For more info and free online quotes, please visit https://compare-autoinsurance.Org/the-advantages-of-comparing-prices-with-car-insurance-quotes-online/ The modern society has numerous technological advantages. One important advantage is the speed at which information is sent and received. With the help of the internet, the shopping habits of many persons have drastically changed. The car insurance industry hasn't remained untouched by these changes. On the internet, drivers can compare insurance prices and find out which sellers have the best offers. View photos The advantages of comparing online car insurance quotes are the following: Online quotes can be obtained from anywhere and at any time. Unlike physical insurance agencies, websites don't have a specific schedule and they are available at any time. Drivers that have busy working schedules, can compare quotes from anywhere and at any time, even at midnight. Multiple choices. Almost all insurance providers, no matter if they are well-known brands or just local insurers, have an online presence. Online quotes will allow policyholders the chance to discover multiple insurance companies and check their prices. Drivers are no longer required to get quotes from just a few known insurance companies. Also, local and regional insurers can provide lower insurance rates for the same services. Accurate insurance estimates. Online quotes can only be accurate if the customers provide accurate and real info about their car models and driving history. Lying about past driving incidents can make the price estimates to be lower, but when dealing with an insurance company lying to them is useless. Usually, insurance companies will do research about a potential customer before granting him coverage. Online quotes can be sorted easily. Although drivers are recommended to not choose a policy just based on its price, drivers can easily sort quotes by insurance price. Using brokerage websites will allow drivers to get quotes from multiple insurers, thus making the comparison faster and easier. For additional info, money-saving tips, and free car insurance quotes, visit https://compare-autoinsurance.Org/ Compare-autoinsurance.Org is an online provider of life, home, health, and auto insurance quotes. This website is unique because it does not simply stick to one kind of insurance provider, but brings the clients the best deals from many different online insurance carriers. In this way, clients have access to offers from multiple carriers all in one place: this website. On this site, customers have access to quotes for insurance plans from various agencies, such as local or nationwide agencies, brand names insurance companies, etc. "Online quotes can easily help drivers obtain better car insurance deals. All they have to do is to complete an online form with accurate and real info, then compare prices", said Russell Rabichev, Marketing Director of Internet Marketing Company. CONTACT: Company Name: Internet Marketing CompanyPerson for contact Name: Gurgu CPhone Number: (818) 359-3898Email: [email protected]: https://compare-autoinsurance.Org/ SOURCE: Compare-autoinsurance.Org View source version on accesswire.Com:https://www.Accesswire.Com/595055/What-Are-The-Main-Benefits-Of-Comparing-Car-Insurance-Quotes-Online View photos
to request, modification Contact us at Here or [email protected]