15 photos of the royal children in fashionable outfits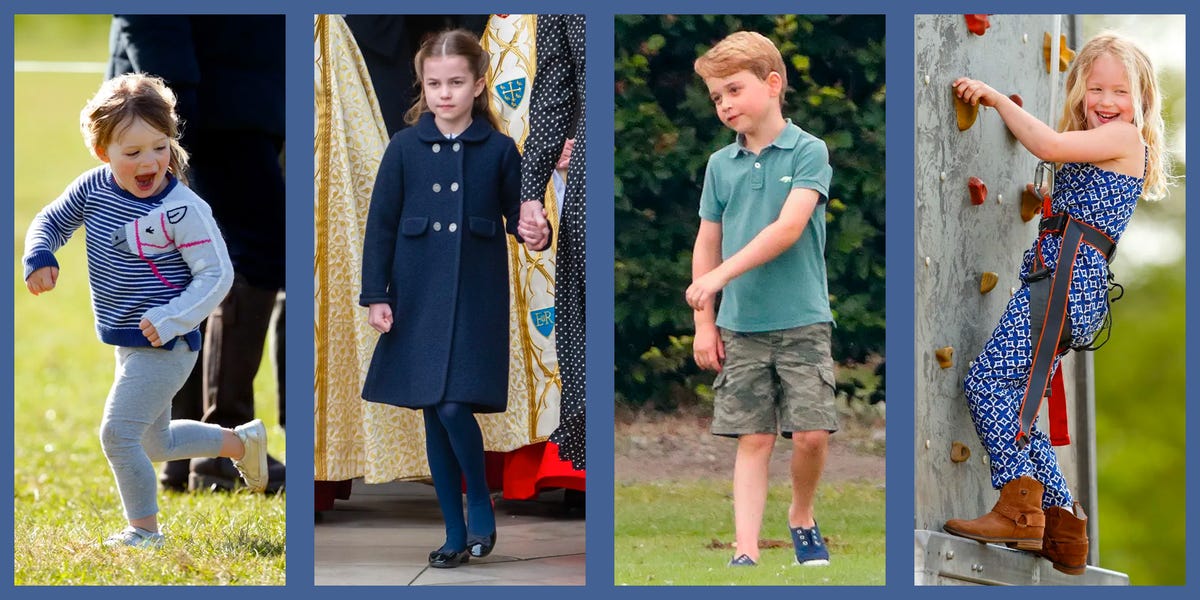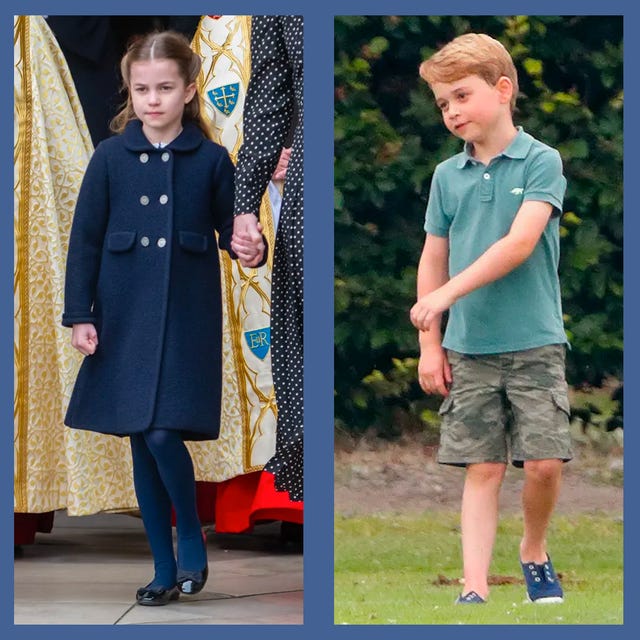 Getty Images
Royals may not be 'like us', but kids definitely are kids and princes and princesses are just as restless and likely to jump in a puddle of mud as anyone else. . This means that a royal child's wardrobe is full of solid, classic pieces that can not only survive a day in the life of a child, but also look put together in photos – it's not a small matter for small fry! Take inspiration from royal kids' fashion and stock up on rompers for all ages, polo shirts and other styles that will have your little ones dressed well enough for the crown.
Advertising – Continue Reading Below
Is there anything cuter than a baby in a romper? As Archie demonstrates, no, there isn't. Simple stripes are versatile enough to be worn on their own in the summer and layered over long sleeves in the cooler months.
Organic cotton striped dungarees
For formal occasions, a double-breasted coat is just as easy to slip on swinging arms as a single, but looks more refined worn over dresses. Plus, she'll no doubt feel like Madeline running around Paris (if not Princess Charlotte in London.)
Prince George's wardrobe has always leaned towards the classic (we'll never be curious about backstage style at work there) and his red dungarees in 2014 held up much better than the man-buns, just to say . Red gingham overalls are always adorable.
Gingham poplin dungarees for baby
Long before the Nap Dress, little girls' dresses embraced a comfortable smocked bodice that was as stretchy as it was soft. Do like Princess Charlotte and add a coordinating bow for full effect.
Blue floral smocked dress
Even royal babies need to stay warm outside, and slipping them into a padded, fur-lined parka means not having to worry about all the nappies. Plus, as Isla Phillips shows, they can always borrow an oversized accessory from a nearby adult to complete the look.
Mia Tindall has a lot of personality and a sparkly jacket to match. Make cold weather dressing more fun with a printed parka and bright rain boots.
Hunter Original Kids First Classic Rain Boots
HunterOriginal Kids First Classic Rain Boots
Aside from the borrowed sailor cap, Prince George's striped polo shirt nods to the nautical while still being able to work for everything from playtime to dinner with the grandparents (and ice cream afterwards).
Dresses may get a bad rap for being difficult, but comfortable cotton is simple to put on and keeps your legs free for important royal duties, like playing football.
Some kids would rather have a fit than be caught matching up with their younger siblings, but by sticking to an overall theme and color palette like navy and stripes, you might be able to be successful in a refined family photo without the drama of style.
With extra pockets for important items like rocks and a snack, the camo cargo shorts are every little boy's favorite, even princes.
Big Boys Camo Cargo Shorts
School uniforms may not be as popular in the US as they are in England, but a v-neck sweater still looks like it belongs to a kid who knows how to watch his p's and q's. (And if not, you know what they say, "dress the manners you want, not the manners you have.")
Savannah Phillips gets adventurous in an easy jumpsuit that, just like adults, is the perfect thing to slip on and to go.
Even though girls love dresses, sometimes shorts are the best choice for the day. To maximize form and function, consider a cute floral romper that looks great in family photos but also allows for maximum, well, romping.
A running tot in boots and a blazer might be overkill, but Mia Tindall and her cousin Savannah Phillips attended the Gatcombe Horse Trials with a perfectly themed sweater that any kid will love.
Easy and airy, a seersucker dress is the coolest thing to throw on for a tacky day in the sun.
This content is created and maintained by a third party, and uploaded to this page to help users provide their email addresses. You may be able to find more information about this and similar content on piano.io
Advertising – Continue Reading Below
Sources
2/ https://www.townandcountrymag.com/style/fashion-trends/g39727915/royal-family-children-fashion-inspiration/
The mention sources can contact us to remove/changing this article
What Are The Main Benefits Of Comparing Car Insurance Quotes Online
LOS ANGELES, CA / ACCESSWIRE / June 24, 2020, / Compare-autoinsurance.Org has launched a new blog post that presents the main benefits of comparing multiple car insurance quotes. For more info and free online quotes, please visit https://compare-autoinsurance.Org/the-advantages-of-comparing-prices-with-car-insurance-quotes-online/ The modern society has numerous technological advantages. One important advantage is the speed at which information is sent and received. With the help of the internet, the shopping habits of many persons have drastically changed. The car insurance industry hasn't remained untouched by these changes. On the internet, drivers can compare insurance prices and find out which sellers have the best offers. View photos The advantages of comparing online car insurance quotes are the following: Online quotes can be obtained from anywhere and at any time. Unlike physical insurance agencies, websites don't have a specific schedule and they are available at any time. Drivers that have busy working schedules, can compare quotes from anywhere and at any time, even at midnight. Multiple choices. Almost all insurance providers, no matter if they are well-known brands or just local insurers, have an online presence. Online quotes will allow policyholders the chance to discover multiple insurance companies and check their prices. Drivers are no longer required to get quotes from just a few known insurance companies. Also, local and regional insurers can provide lower insurance rates for the same services. Accurate insurance estimates. Online quotes can only be accurate if the customers provide accurate and real info about their car models and driving history. Lying about past driving incidents can make the price estimates to be lower, but when dealing with an insurance company lying to them is useless. Usually, insurance companies will do research about a potential customer before granting him coverage. Online quotes can be sorted easily. Although drivers are recommended to not choose a policy just based on its price, drivers can easily sort quotes by insurance price. Using brokerage websites will allow drivers to get quotes from multiple insurers, thus making the comparison faster and easier. For additional info, money-saving tips, and free car insurance quotes, visit https://compare-autoinsurance.Org/ Compare-autoinsurance.Org is an online provider of life, home, health, and auto insurance quotes. This website is unique because it does not simply stick to one kind of insurance provider, but brings the clients the best deals from many different online insurance carriers. In this way, clients have access to offers from multiple carriers all in one place: this website. On this site, customers have access to quotes for insurance plans from various agencies, such as local or nationwide agencies, brand names insurance companies, etc. "Online quotes can easily help drivers obtain better car insurance deals. All they have to do is to complete an online form with accurate and real info, then compare prices", said Russell Rabichev, Marketing Director of Internet Marketing Company. CONTACT: Company Name: Internet Marketing CompanyPerson for contact Name: Gurgu CPhone Number: (818) 359-3898Email: [email protected]: https://compare-autoinsurance.Org/ SOURCE: Compare-autoinsurance.Org View source version on accesswire.Com:https://www.Accesswire.Com/595055/What-Are-The-Main-Benefits-Of-Comparing-Car-Insurance-Quotes-Online View photos
to request, modification Contact us at Here or [email protected]