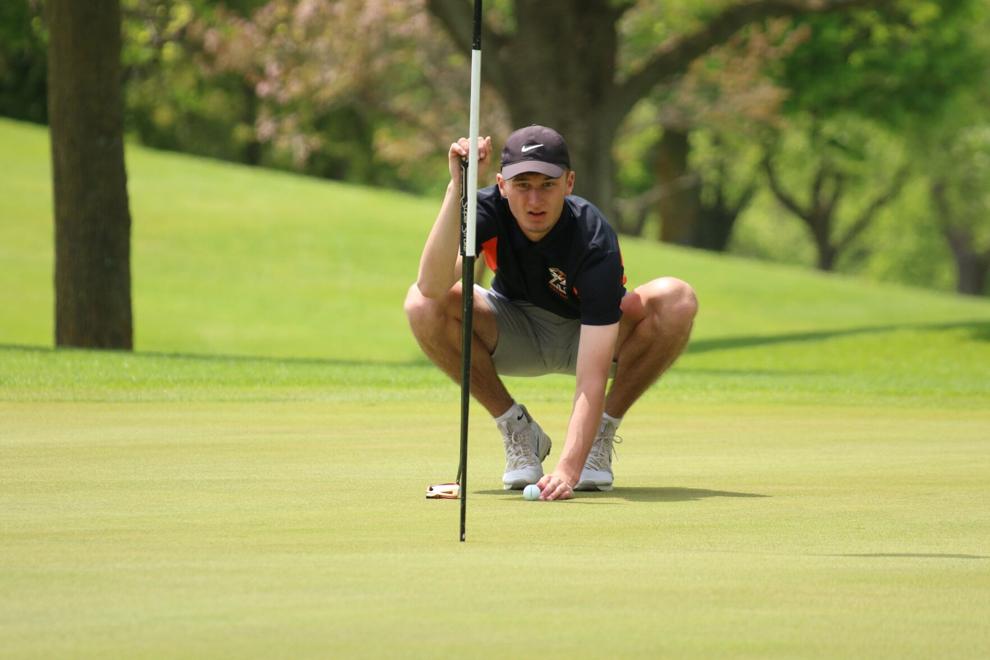 The Ripon High School Tiger golf team had to wait until the final splits ended on Tuesday to find out if it would qualify for the splits for the second straight season.
With Wautoma/Wild Rose having two golfers left to complete their final hole, the Tigers found themselves 10 shots away from fourth and final qualifying spot.
The two golfers both carded a 6 to move Ripon up one spot and send him to the Marinette Section on Tuesday, May 31 at Riverside Golf Club in Menominee, Michigan.
The Tigers finished with a 352 of 64 over par, while Wautoma/Wild Rose shot a 354 of 66 over par.
Berlin won the regional meet, held at Wild Rock Golf Club in Wisconsin Dells, with a par 306 over 22.
Winneconne wasn't far behind as he shot a 310 of 26 over par, while Wisconsin Dells shot a 334 of 50 over par on his home course.
Waupun (95 on par 283), Adams-Friendship (104 on par 392), Omro (109 on par 397) and Laconia (139 on par 427) complete the field.
Ripon was managed by Riley Brooks. The junior is tied for fifth out of 45 golfers with a 79 over par.
He shot a 40-over-par four on the front nine and a three-over-back 39 on the back nine.
While Brooks was steady throughout his round, it was the improvements of Ripons' other three golfers that also helped the team qualify for the sections.
Cole Burdick and Drew Kastenschmidt both shot an 11-over 47 on the first nine holes, before coming back to shoot a six-over 42 on the back nine.
As a result, the two seniors are tied for 19th with an 89 of 17 over par.
Willy Miller also stepped up his game in the back nine by recording a 46-for-10-over after shooting a 49-for-13-over on the front nine. The second placed 27th with a 95 of 23 over par.
Brandon Carlson also golfed for Ripon in the regional meet, but did not consider the team's score.
He shot a 15-over on the front and back nine to finish with a 102 of 30-over, which tied him for 33rd out of 45 golfers.