Kim Kardashian left Marilyn Monroe's dress in 'heartbreaking' condition, expert says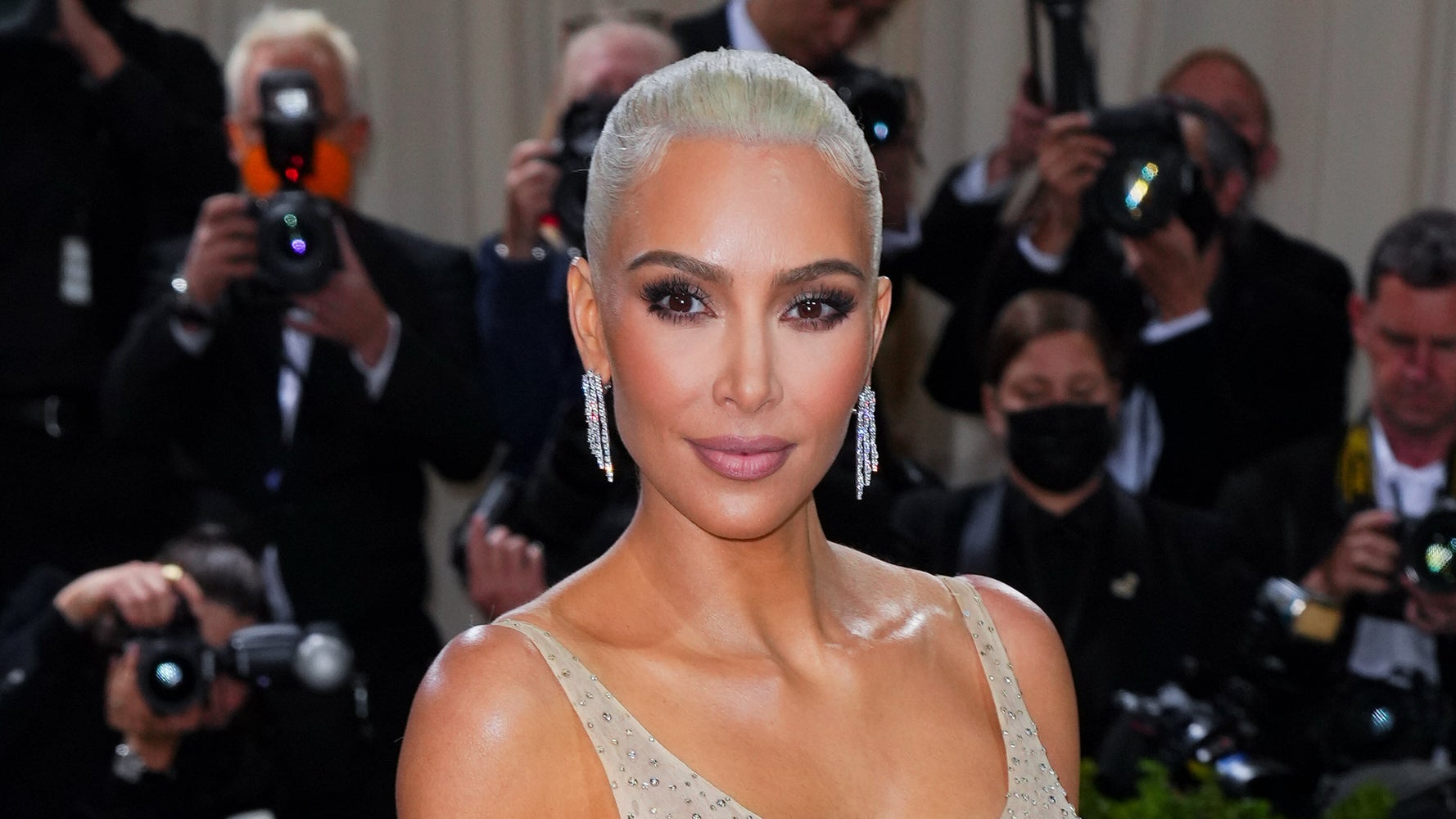 A costume expert says Marilyn Monroe's iconic dress from 1962 was completely altered and lost its magical moment after Kim Kardashian wore it to the Met Gala in May.
Kardashian and the owner of the dress, Ripleys Believe It or Not, have come under fire after newly emerged photos revealed alleged damage to the dress.
Monroe wore the dress adorned with 2,500 rhinestones on nude-colored fabric to President John F. Kennedy's 45th birthday celebration, where she sang a sultry rendition of Happy Birthday.
ChadMichael Morrisette, a visual artist who regularly helps handle and display the costumes, said he spotted the damage during a recent visit to Ripleys Believe It or Not in Los Angeles.
He then shared images of what he spotted with the Marilyn Monroe collection.
I know the dress very well, I've seen it many times, I've photographed it many times, I have lots of photographic evidence of what's different now, Morrisette, a Monroe fan, told HuffPost.
The dress was designed to be tight on Monroe's body, he said.
The patches and panels of the dress were pulled to the point of being bubbled, torn and tattered, according to the expert.
There are also a number of crystal beads missing, he said.
He said he was curious why Met Gala co-chair Anna Wintour and others at the event allowed Kardashian to wear the dress, which he says is the most expensive dress in the world. .
HuffPost has reached out to Kardashian, the Met Gala and Ripleys for comment.
In 2016, Morrisette said he curated an exhibit that featured thousands of Monroes' personal items, including the dress for Juliens Auctions.
He said he staged and created a museum for people to see the story of the cast of Some Like It Hot in 2016.
I have to present this dress to the public and treat it with respect, dignity and reverence, Morrisette said.
Ripleys bought the dress that night for $4.8 million.
A number of netizens have weighed in on a video taken of Kardashian in the dress before the Met Gala and believe it is proof of an already ruined dress, Buzzfeed News reported.
However, those worries don't hold for Morrisette, who said Kardashian had already tried on the dress in Calabasas before the video.
This [damage] it's because of her. She once tried to hug it to her body and she decided to lose 16 pounds to wear it, he said.
And the fact that it hangs on a wooden hanger [in the video] is outrageous. That's not how you treat a garment that has that weight and crystals and delicacy, it's amazing that it doesn't lay flat.
Kardashian looked stunning in the replica dress, he said, but he's not sure what she can do in response to the current state of the original dress other than take responsibility.
But that doesn't change the reality of what happened…that that dress was completely altered, Morrisette said.
He no longer has that magic moment.
Sources
2/ https://www.huffpost.com/entry/expert-kim-kardashian-marilyn-monroe-dress-damage_n_62aa9103e4b06594c1d1cda7
The mention sources can contact us to remove/changing this article
What Are The Main Benefits Of Comparing Car Insurance Quotes Online
LOS ANGELES, CA / ACCESSWIRE / June 24, 2020, / Compare-autoinsurance.Org has launched a new blog post that presents the main benefits of comparing multiple car insurance quotes. For more info and free online quotes, please visit https://compare-autoinsurance.Org/the-advantages-of-comparing-prices-with-car-insurance-quotes-online/ The modern society has numerous technological advantages. One important advantage is the speed at which information is sent and received. With the help of the internet, the shopping habits of many persons have drastically changed. The car insurance industry hasn't remained untouched by these changes. On the internet, drivers can compare insurance prices and find out which sellers have the best offers. View photos The advantages of comparing online car insurance quotes are the following: Online quotes can be obtained from anywhere and at any time. Unlike physical insurance agencies, websites don't have a specific schedule and they are available at any time. Drivers that have busy working schedules, can compare quotes from anywhere and at any time, even at midnight. Multiple choices. Almost all insurance providers, no matter if they are well-known brands or just local insurers, have an online presence. Online quotes will allow policyholders the chance to discover multiple insurance companies and check their prices. Drivers are no longer required to get quotes from just a few known insurance companies. Also, local and regional insurers can provide lower insurance rates for the same services. Accurate insurance estimates. Online quotes can only be accurate if the customers provide accurate and real info about their car models and driving history. Lying about past driving incidents can make the price estimates to be lower, but when dealing with an insurance company lying to them is useless. Usually, insurance companies will do research about a potential customer before granting him coverage. Online quotes can be sorted easily. Although drivers are recommended to not choose a policy just based on its price, drivers can easily sort quotes by insurance price. Using brokerage websites will allow drivers to get quotes from multiple insurers, thus making the comparison faster and easier. For additional info, money-saving tips, and free car insurance quotes, visit https://compare-autoinsurance.Org/ Compare-autoinsurance.Org is an online provider of life, home, health, and auto insurance quotes. This website is unique because it does not simply stick to one kind of insurance provider, but brings the clients the best deals from many different online insurance carriers. In this way, clients have access to offers from multiple carriers all in one place: this website. On this site, customers have access to quotes for insurance plans from various agencies, such as local or nationwide agencies, brand names insurance companies, etc. "Online quotes can easily help drivers obtain better car insurance deals. All they have to do is to complete an online form with accurate and real info, then compare prices", said Russell Rabichev, Marketing Director of Internet Marketing Company. CONTACT: Company Name: Internet Marketing CompanyPerson for contact Name: Gurgu CPhone Number: (818) 359-3898Email: [email protected]: https://compare-autoinsurance.Org/ SOURCE: Compare-autoinsurance.Org View source version on accesswire.Com:https://www.Accesswire.Com/595055/What-Are-The-Main-Benefits-Of-Comparing-Car-Insurance-Quotes-Online View photos
to request, modification Contact us at Here or [email protected]