Michele Morrone is the new face of the global clothing brand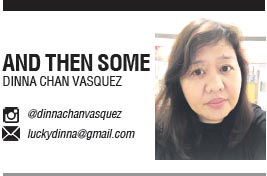 ACTOR Michele Morrone, best known for his role in the Netflix movie 365 days, has been named the new global face of GUESS Mens.
Guess made the announcement to celebrate their Fall / Winter 2020 collection.
Morrone is an Italian actor and singer best known for his lead role in 365 days, one of the most popular movies in Netflix history, currently streaming in over 200 countries.
Morrone was recognized for his performance in the film and its soundtrack. He is a multi-faceted superstar who has quickly gained traction on social media, with around 10 million followers on Instagram, or 1.7 million followers three weeks before the GUESS campaign was filmed.
Organized under the creative direction of GUESS Creative Director Paul Marciano, the holiday ad campaign was taken by fashion photographer Nima Benati during her first campaign with GUESS, in the beautiful Villa Erba on Lake Como, in Italy. Once the home of internationally renowned director Luchino Visconti, this historic villa was the perfect setting for an iconic campaign and a fundamental inspiration for Paul Marcianos' love for the history of Italian cinema. I had a brief meeting with Michele at my hotel in Lugano last June and we immediately had a strong connection, Marciano said. Michele is an extremely hard worker and a very ambitious and decisive man, and these are all qualities that I deeply appreciate. Within minutes we knew we were going to be working together and within weeks of that very first meeting we met again at Lake Como to take these spectacular images.
The moment I met Paul, I knew I had found a new mentor and friend, Morrone said. We share the same values ​​and goals. It's an amazing feeling to be able to have fun on set doing what I love, while still having the comfortable feeling that I am now part of such an amazing family. Family and loyalty are important to me, and I want to take this brand and treat it like my own.
The campaign marks the launch of our new GUESS men's collection, reflecting our new emphasis on high, classic and high-quality styles that perfectly matches Michele Morrones' personality, Marciano said. GUESS images featuring Morrone will be featured in upcoming issues of leading international fashion and lifestyle magazines and in GUESS retail stores.
More information is available at www.guess.com.ph.
LIMITED EDITION PHILIPPINE INSPIRED LIP PRODUCTS
It's no secret that Nivea is one of my favorite personal care brands. I have been using their products from a young age with my choices being the lotion and cream in the blue box. The latest version of Nivea Philippiness includes limited edition packaging for their cream, Original Care lip balm and Strawberry Shine lip balm. The products feature unique Philippine-inspired artwork on the packaging, expressed in colorful and fun illustrations and patterns.
Nivea Crme boxes showcase Pinoy symbols like the rising sun, jeepney, rice terraces, and an illustration of the mano gesture, while delivering the same beloved paraben-free and preservative-free moisturizer. Nivea Original Care and Strawberry Shine lip balms, on the other hand, feature traditional designs from Filipino textiles adorned on the tubes to envelop their balms that provide your lips with 24-hour melt hydration and natural oils.
A portion of the sales of these products will go to educating academics at the Fairplay for All Foundation. Using education, sport and social business as tools, Payatas' Fairplay for All Foundation aims to level the playing field and give children and their families a chance to improve their lives and break the cycle. of poverty.
One of the key projects of the organization is to support academics by offering them social support through weekly youth groups, regular private lessons by their volunteers and community workers and financial assistance through the program. educational sponsorship.
But since the closing of academic institutions and their transition to e-learning due to the pandemic, many children are clearly at a disadvantage. Through your purchase, you can help these children have a better future by funding their education online during this difficult time.
The limited edition packaging is exclusively available through Lazada and Shopee.
I have already ordered three boxes of Original Care Crme and Lip Balm in limited edition packaging. They are still available, although the Strawberry Shine Lip Balm is now out of stock.
What Are The Main Benefits Of Comparing Car Insurance Quotes Online
LOS ANGELES, CA / ACCESSWIRE / June 24, 2020, / Compare-autoinsurance.Org has launched a new blog post that presents the main benefits of comparing multiple car insurance quotes. For more info and free online quotes, please visit https://compare-autoinsurance.Org/the-advantages-of-comparing-prices-with-car-insurance-quotes-online/ The modern society has numerous technological advantages. One important advantage is the speed at which information is sent and received. With the help of the internet, the shopping habits of many persons have drastically changed. The car insurance industry hasn't remained untouched by these changes. On the internet, drivers can compare insurance prices and find out which sellers have the best offers. View photos The advantages of comparing online car insurance quotes are the following: Online quotes can be obtained from anywhere and at any time. Unlike physical insurance agencies, websites don't have a specific schedule and they are available at any time. Drivers that have busy working schedules, can compare quotes from anywhere and at any time, even at midnight. Multiple choices. Almost all insurance providers, no matter if they are well-known brands or just local insurers, have an online presence. Online quotes will allow policyholders the chance to discover multiple insurance companies and check their prices. Drivers are no longer required to get quotes from just a few known insurance companies. Also, local and regional insurers can provide lower insurance rates for the same services. Accurate insurance estimates. Online quotes can only be accurate if the customers provide accurate and real info about their car models and driving history. Lying about past driving incidents can make the price estimates to be lower, but when dealing with an insurance company lying to them is useless. Usually, insurance companies will do research about a potential customer before granting him coverage. Online quotes can be sorted easily. Although drivers are recommended to not choose a policy just based on its price, drivers can easily sort quotes by insurance price. Using brokerage websites will allow drivers to get quotes from multiple insurers, thus making the comparison faster and easier. For additional info, money-saving tips, and free car insurance quotes, visit https://compare-autoinsurance.Org/ Compare-autoinsurance.Org is an online provider of life, home, health, and auto insurance quotes. This website is unique because it does not simply stick to one kind of insurance provider, but brings the clients the best deals from many different online insurance carriers. In this way, clients have access to offers from multiple carriers all in one place: this website. On this site, customers have access to quotes for insurance plans from various agencies, such as local or nationwide agencies, brand names insurance companies, etc. "Online quotes can easily help drivers obtain better car insurance deals. All they have to do is to complete an online form with accurate and real info, then compare prices", said Russell Rabichev, Marketing Director of Internet Marketing Company. CONTACT: Company Name: Internet Marketing CompanyPerson for contact Name: Gurgu CPhone Number: (818) 359-3898Email: [email protected]: https://compare-autoinsurance.Org/ SOURCE: Compare-autoinsurance.Org View source version on accesswire.Com:https://www.Accesswire.Com/595055/What-Are-The-Main-Benefits-Of-Comparing-Car-Insurance-Quotes-Online View photos
picture credit
to request, modification Contact us at Here or [email protected]