Ohio fashion designer empowers kids through sewing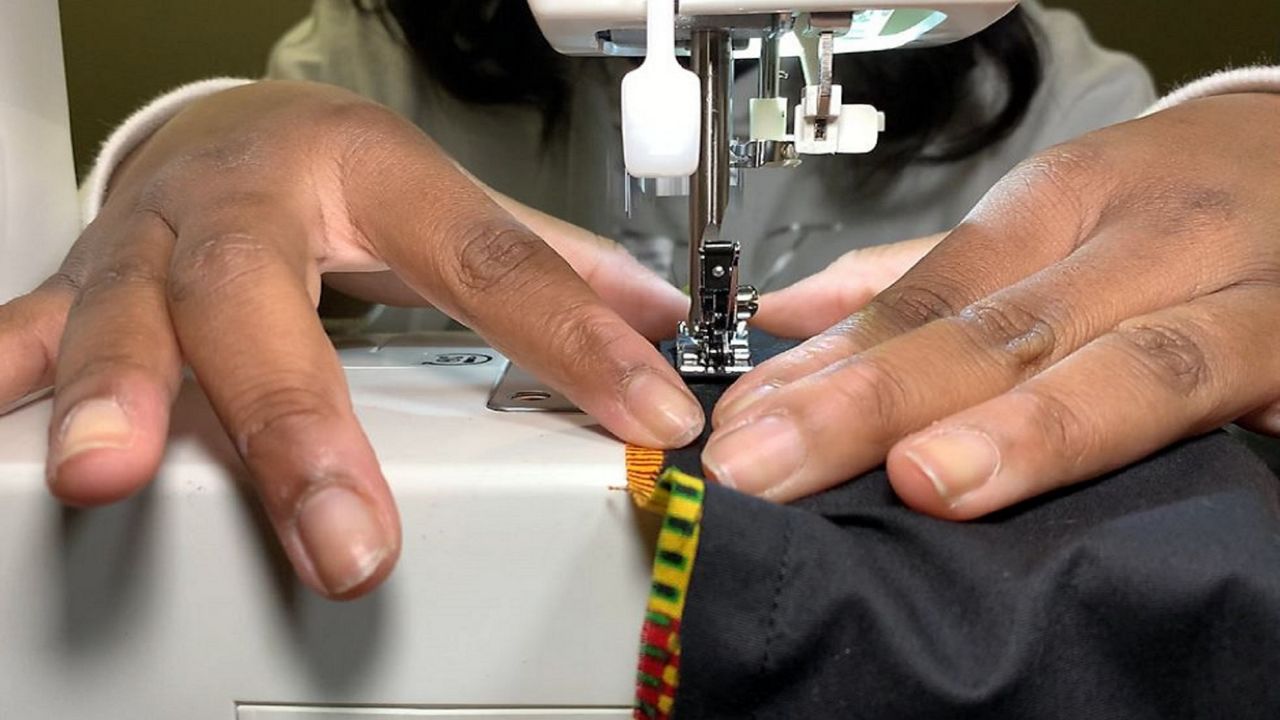 CLEVELAND Lake Effect Studios in Cleveland runs a weekly sewing class for kids, helping them gain confidence and empower them to be whatever they want in life.
---
What would you like to know
Dru Thompson is a fashion designer from Cleveland
She is the founder and designer of her label Dru Christine Fabrics and Design
Learning to sew at a young age opened many doors for her in her life.

Thompson teaches sewing lessons for adults and children

She likes to empower children so that they too can lead the life they choose.
---
It's fun, it's fun, especially since I'm just learning how to do it, it's fun, said 13-year-old Aaniyah Chestnut.
What I want to be is a scientist, but just in case my science goal doesn't fit, I think because I'm already learning this, I could become a fashion designer, said Zaria Boyd, 10.
They don't learn from just anyone. Ohio fashion designer Dru Thompson who owns her brand, Dru Christine Fabrics and Design, is their teacher and mentor.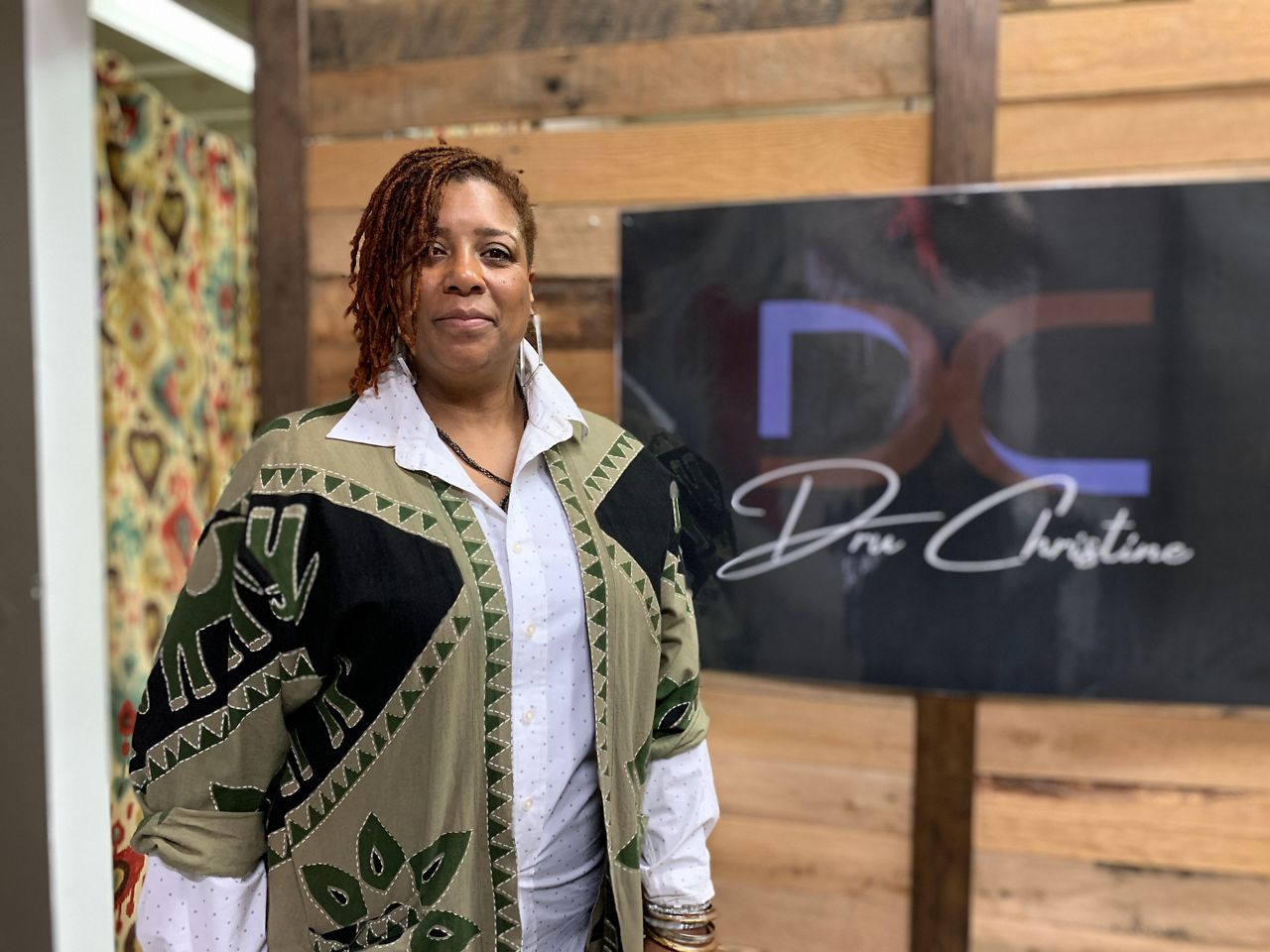 I get really excited when the kids want to come and learn to sew, Thompson said. I'm also excited for the adults, excited for the sewing period, but when the kids come I know I can help plant that seed and keep the industry going.
Thompson comes from a family of creatives. She learned to sew herself at 13 and knew from an early age that she wanted to be a fashion designer.
I don't know when I don't want to come to work. I still want to come here. I have to force myself not to come here actually, Thompson said.
Thompson started his business over nine years ago and feels lucky to come to work every day. She wants children to grow up loving what they are doing too.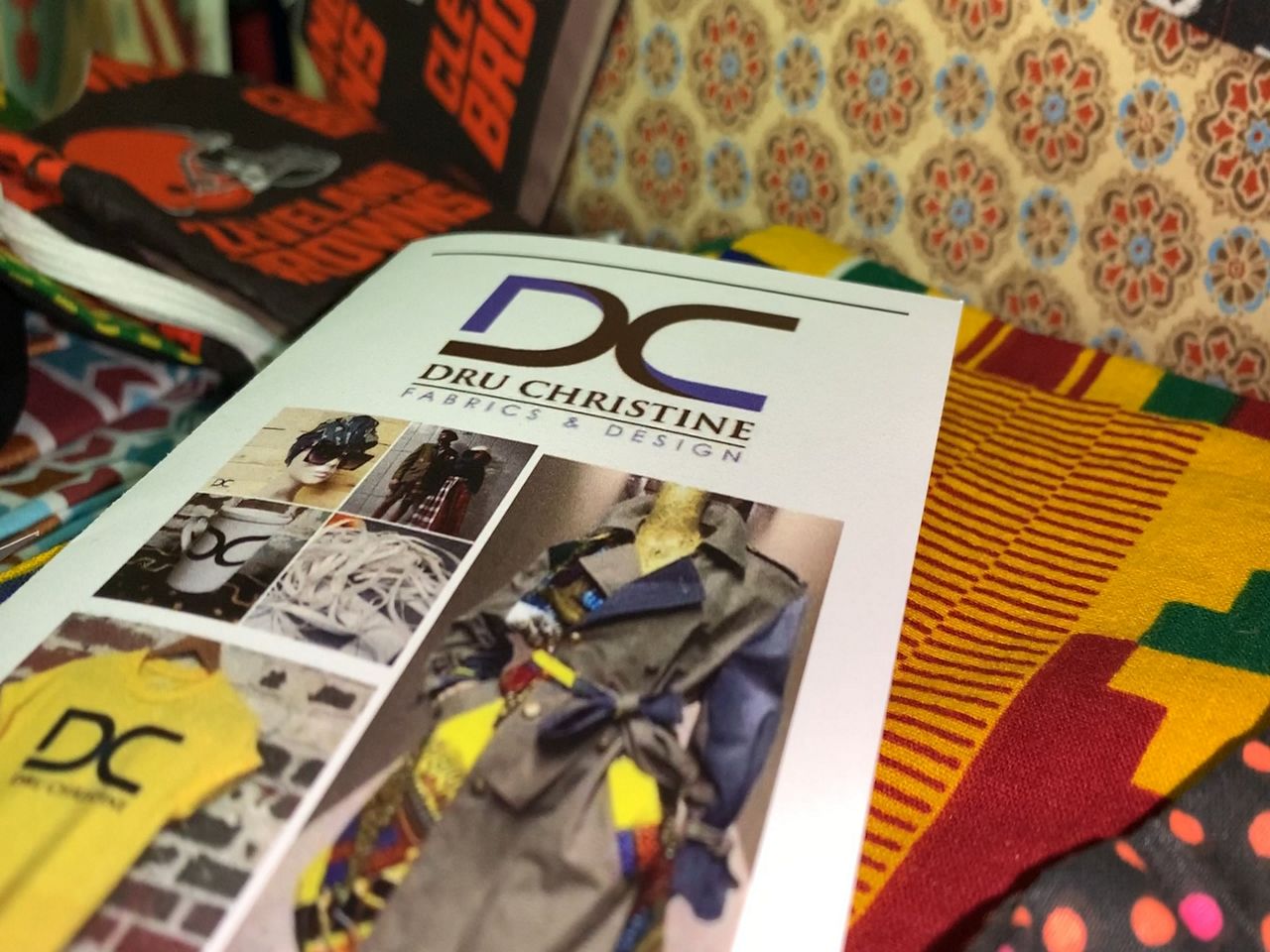 I come from the city center and sewing has opened so many doors for me. Like some of the experiences I've had were just amazing just because I was that girl who knew how to sew, Thompson said.
Some children who teach sewing already have the goal of owning their own brand.
I've never tried sewing before and want to start my own business like labeling clothes and things like that and so I need to learn how to sew and that's why I'm taking the course, said Chestnut .
All of the kids agreed that learning to sew is a useful life skill.
I think sewing would be a good hobby for me in life, I think it's very ingenious, said Madison Hunt, 12.
If someone I'm close to needs their clothes fixed, I can do it, said Jada-Fe Hill, 11.
During the first weeks of class, they learned how to make masks.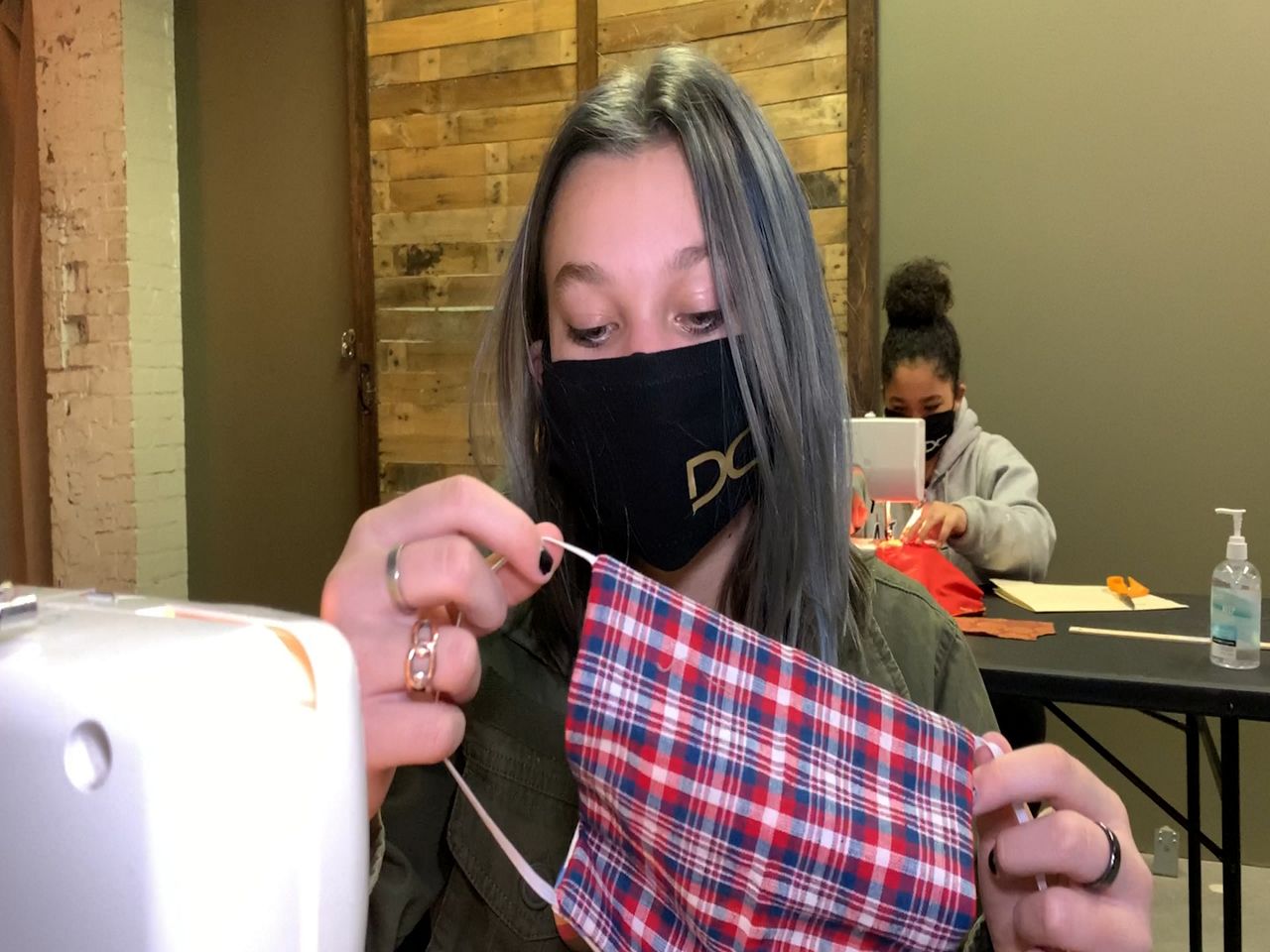 I want to do stuff for my grandmother because she's like quarantining right now so I can't visit her, said 12-year-old Jane Gyorki.
The mask is a small garment, but significant in that. At the end of class, they will have made a large item of clothing, such as a skirt. Thompson hopes this empowers kids to do whatever they want and do whatever they want.
When you grow up you could make pants, shirts, hats, gloves and everything, says Seroni Coudougar, 11.
Or even just make your own clothes because you won't be able to find them in stores, you will have your own unique thing, Hunt added.
Sewing is a profession of creative expression, which can open the doors to these children towards a future of their choice.
Anything that helps them put their phones down and focus and anything that helps creativity and builds knowledge is good, Thompson said.
To learn more about Dru Christine Fabrics and Design or sewing lessons for adults and children, visit here.
What Are The Main Benefits Of Comparing Car Insurance Quotes Online
LOS ANGELES, CA / ACCESSWIRE / June 24, 2020, / Compare-autoinsurance.Org has launched a new blog post that presents the main benefits of comparing multiple car insurance quotes. For more info and free online quotes, please visit https://compare-autoinsurance.Org/the-advantages-of-comparing-prices-with-car-insurance-quotes-online/ The modern society has numerous technological advantages. One important advantage is the speed at which information is sent and received. With the help of the internet, the shopping habits of many persons have drastically changed. The car insurance industry hasn't remained untouched by these changes. On the internet, drivers can compare insurance prices and find out which sellers have the best offers. View photos The advantages of comparing online car insurance quotes are the following: Online quotes can be obtained from anywhere and at any time. Unlike physical insurance agencies, websites don't have a specific schedule and they are available at any time. Drivers that have busy working schedules, can compare quotes from anywhere and at any time, even at midnight. Multiple choices. Almost all insurance providers, no matter if they are well-known brands or just local insurers, have an online presence. Online quotes will allow policyholders the chance to discover multiple insurance companies and check their prices. Drivers are no longer required to get quotes from just a few known insurance companies. Also, local and regional insurers can provide lower insurance rates for the same services. Accurate insurance estimates. Online quotes can only be accurate if the customers provide accurate and real info about their car models and driving history. Lying about past driving incidents can make the price estimates to be lower, but when dealing with an insurance company lying to them is useless. Usually, insurance companies will do research about a potential customer before granting him coverage. Online quotes can be sorted easily. Although drivers are recommended to not choose a policy just based on its price, drivers can easily sort quotes by insurance price. Using brokerage websites will allow drivers to get quotes from multiple insurers, thus making the comparison faster and easier. For additional info, money-saving tips, and free car insurance quotes, visit https://compare-autoinsurance.Org/ Compare-autoinsurance.Org is an online provider of life, home, health, and auto insurance quotes. This website is unique because it does not simply stick to one kind of insurance provider, but brings the clients the best deals from many different online insurance carriers. In this way, clients have access to offers from multiple carriers all in one place: this website. On this site, customers have access to quotes for insurance plans from various agencies, such as local or nationwide agencies, brand names insurance companies, etc. "Online quotes can easily help drivers obtain better car insurance deals. All they have to do is to complete an online form with accurate and real info, then compare prices", said Russell Rabichev, Marketing Director of Internet Marketing Company. CONTACT: Company Name: Internet Marketing CompanyPerson for contact Name: Gurgu CPhone Number: (818) 359-3898Email: [email protected]: https://compare-autoinsurance.Org/ SOURCE: Compare-autoinsurance.Org View source version on accesswire.Com:https://www.Accesswire.Com/595055/What-Are-The-Main-Benefits-Of-Comparing-Car-Insurance-Quotes-Online View photos
picture credit
to request, modification Contact us at Here or [email protected]