The rise of Raimondo Rossi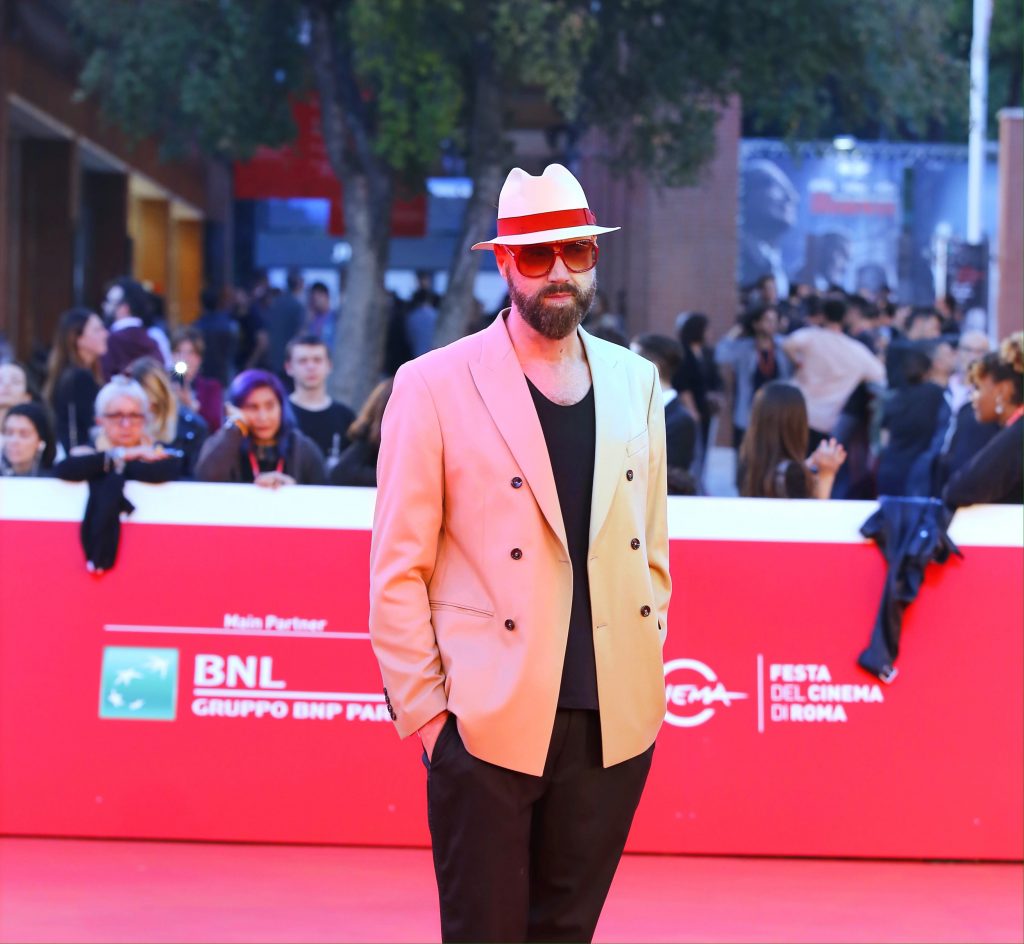 Meet one of the few Italian artists to have made a cover in the United States.
New York City. First-class magazine Compulsive, famous for highlighting inspiring stories and showcasing people like Emmy-winning actor Obba Babatund and history's first female rapper, MC Sha Rock, on its covers chose the Italian Raimondo Rossi for the cover of the anniversary issue.
Also known as Ray Morrison, Ray is a renowned photographer and fashion editor, featured in magazines in various countries such as China, Colombia, United States and Italy. Why is that? For 2 reasons: he is a great photographer who mixes privacy and fashion, and he has a really cool style. Rolling Stone defined him as one of the most original authors in the field.
The beginning
In 2015, an Italian fashion designer asked him to wear his designs for high-profile events, like Pitti Men, one of the world's most important platforms for men's fashion. There, Raimondo was photographed by photographers at Vogues, GQs and NYTs and featured in articles that featured the most stylish men in fashion week. This man, who was already a esteemed fashion photojournalist, has become that type of person who arouses interest. Now, with Brunello Cucinelli and Mariano di Vaio, Raimondo is the most famous personality of his region.
We went to do a 3 Q / A with him, to get to know Ray better.
Hi Ray, we love your photography and your style. Where do they come from ?
Hello, it's a pleasure to be with you all. I would say my passion for photography came from my mother, who took me all over Europe as a child, taking pictures with her Rolleiflex, a wonderful old camera. And the style, I would say I'm just myself, I like to change my outfit, depending on how I'm feeling. One day I can dress as a gangsta and another day as a dandy, but always keeping an eye on the harmony of the outfit. So, I don't know why people love me, but for sure I like to change my style and have fun.
We know that you have met many celebrities over the years, can you share any anecdotes with us?
Well, I have met a lot of celebrities and photographed a lot of them, but I think anyone who looks at my work sees that I am not obsessed with celebrity or model photography. I also like to photograph simple people. A person in the train station can be as interesting or even more interesting than a celebrity or a model, but of course I have a few anecdotes and stories that I can share, about my meeting with celebrities.
I have met Tilda Swinton, Lola Ponce, Chiara Ferragni, Jeremy Scott, Giorgio Armani, Orlando Bloom, Tess Holliday and many more! They are all very nice, all loved my style too and I blushed! And I can say that I am very spontaneous also in the most formal situations. Tilda Swinton, for example, doesn't like LA as much as I do, and we made jokes about it. Another time at a dinner party I was acting weird, calling the Italian waiter (raising her arms) and Tess (Holliday) said to me: Omg, what are you doing? You have to light the candle, you do like that in this club. She saved me, lol.
Which country do you like the most?
I really like the west coast. I'm addicted to the sun, so what better place than LA, for example? I also love my Italy, but the winters are really cold and the fashion industry there is a bit boring. Its characterized by old stuff, like favoritism, which for me is the death of creativity. They like to help and give the right word to those around them. And I like to be very independent and free, so I prefer to travel and meet more international artists. Plus, the United States has such great energy. I love them. I have such great friends in New York and LA. And if you ever go to Barnes & Noble or Books a Million stores, find me on the cover of Compulsive Magazine NYC, at their booths across the country.
What Are The Main Benefits Of Comparing Car Insurance Quotes Online
LOS ANGELES, CA / ACCESSWIRE / June 24, 2020, / Compare-autoinsurance.Org has launched a new blog post that presents the main benefits of comparing multiple car insurance quotes. For more info and free online quotes, please visit https://compare-autoinsurance.Org/the-advantages-of-comparing-prices-with-car-insurance-quotes-online/ The modern society has numerous technological advantages. One important advantage is the speed at which information is sent and received. With the help of the internet, the shopping habits of many persons have drastically changed. The car insurance industry hasn't remained untouched by these changes. On the internet, drivers can compare insurance prices and find out which sellers have the best offers. View photos The advantages of comparing online car insurance quotes are the following: Online quotes can be obtained from anywhere and at any time. Unlike physical insurance agencies, websites don't have a specific schedule and they are available at any time. Drivers that have busy working schedules, can compare quotes from anywhere and at any time, even at midnight. Multiple choices. Almost all insurance providers, no matter if they are well-known brands or just local insurers, have an online presence. Online quotes will allow policyholders the chance to discover multiple insurance companies and check their prices. Drivers are no longer required to get quotes from just a few known insurance companies. Also, local and regional insurers can provide lower insurance rates for the same services. Accurate insurance estimates. Online quotes can only be accurate if the customers provide accurate and real info about their car models and driving history. Lying about past driving incidents can make the price estimates to be lower, but when dealing with an insurance company lying to them is useless. Usually, insurance companies will do research about a potential customer before granting him coverage. Online quotes can be sorted easily. Although drivers are recommended to not choose a policy just based on its price, drivers can easily sort quotes by insurance price. Using brokerage websites will allow drivers to get quotes from multiple insurers, thus making the comparison faster and easier. For additional info, money-saving tips, and free car insurance quotes, visit https://compare-autoinsurance.Org/ Compare-autoinsurance.Org is an online provider of life, home, health, and auto insurance quotes. This website is unique because it does not simply stick to one kind of insurance provider, but brings the clients the best deals from many different online insurance carriers. In this way, clients have access to offers from multiple carriers all in one place: this website. On this site, customers have access to quotes for insurance plans from various agencies, such as local or nationwide agencies, brand names insurance companies, etc. "Online quotes can easily help drivers obtain better car insurance deals. All they have to do is to complete an online form with accurate and real info, then compare prices", said Russell Rabichev, Marketing Director of Internet Marketing Company. CONTACT: Company Name: Internet Marketing CompanyPerson for contact Name: Gurgu CPhone Number: (818) 359-3898Email: [email protected]: https://compare-autoinsurance.Org/ SOURCE: Compare-autoinsurance.Org View source version on accesswire.Com:https://www.Accesswire.Com/595055/What-Are-The-Main-Benefits-Of-Comparing-Car-Insurance-Quotes-Online View photos
picture credit
to request, modification Contact us at Here or [email protected]