Chinese real estate market in 2021 – The diplomat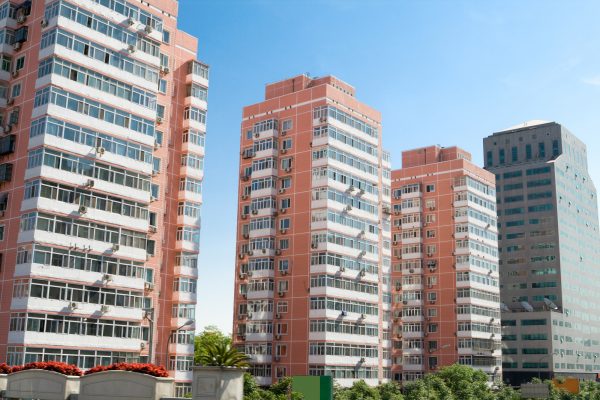 Power of China

|

Economy

|

East Asia

An overheating real estate market poses a significant threat to China's economic and social stability.
In 2017, President Xi Jinping identified three crucial battles for the development of China. The main one was the reduction of financial risks. Four years later, the current state of the country's real estate market poses the biggest threat to China's economic stability since the Great Recession of 2008. Real estate prices in major Chinese cities are among the most expensive. in the world, and the real estate market has been a key driver of economic growth since the period of reform and opening-up.
Buying real estate as an asset has been viewed by Chinese consumers as a safe and reliable investment, and so far it has been. Many middle and upper class Chinese then buy a second and even a third house. Along with the expectation of future asset appreciation, owning a property denotes a higher status in Chinese society and is seen as a benchmark to be reached before getting married and starting a family.
In times of economic growth and prosperity, this model works well as investors see healthy returns and official GDP numbers increase. However, cracks have started to appear at the base of this societal framework, calling into question the sustainability of the Chinese real estate market and the stability of the economic system as a whole. Xi Jinping and the Chinese government have started to take corrective measures, but only time will tell if those measures can prevent the bubble from bursting. With almost 70 percent with Chinese household wealth tied up in real estate, a collapse in prices would send shock waves through the rest of society.
At one time, China Evergrande Group was the world's largest real estate company. Today, business represents the greatest threat to the economic stability of nations. An impending debt crisis dominated the headlines and surely dominated conversations in Zhongnanhai as well. After Chinese regulators asked the country's heavily indebted real estate developers to refinance, Evergrande found itself in over-indebtedness. The directive came at a difficult time for the company, which almost $ 3 billion in dollar-denominated debt maturing this year. As Evergrande begins to sell stakes in its business, global investors have ditched the firm's bonds for fear of default. As this vicious cycle continues, the world will be watching whether the company will be deemed too big to fail and be bailed out by the government, or whether market forces will decide the fate of the once powerful real estate developer.
Chinese apartment building standards are notoriously low, but that's not a problem for most investors, as many never plan to live there in the first place. Take a trip on China's high-speed rail system between one of the country's major cities and you'll see dozens of empty apartment buildings littering the countryside. Beyond the remoteness of these apartments, what shocks most first-time visitors to the country is that the apparently empty apartments all have owners. In response to these sprawling and abandoned complexes, Xi has defended the concept of high-quality development, as opposed to the high-speed growth observed in recent decades. Xi knows that inflated GDP numbers don't mean much if they don't improve the standard of living of normal people.
Xis new common prosperity campaign attempts to correct the problem of worsening social inequalities; access to affordable housing is key. The Chinese government has launched the idea of ​​implementing a nationwide residential property tax to cool the housing market. This idea has already been tried. In 2011, Chongqing and Shanghai both experimented with new property taxes on secondary or expensive residences. However, this plan has not been replicated nationally. While the implementation of a residential property tax can help cool the market, this plan is being pushed back inside the Chinese Communist Party itself. Many CCP officials use the property hide their wealth, and therefore, there was no political will to implement such a policy. Although recent indications point to the establishment of a property tax in the near future, as with many things in China, there is no certainty until it is announced by the party.
An overheating real estate market poses a significant threat to China's economic and social stability. To avoid a crisis, Xi must prevent the country's real estate bubble from bursting and subsequently wiping out the wealth of ordinary Chinese citizens. Xi's response at this critical moment will impact his legacy for decades to come.
Sources
2/ https://thediplomat.com/2021/09/property-prestige-and-common-prosperity-chinas-real-estate-market-in-2021/
The mention sources can contact us to remove/changing this article
What Are The Main Benefits Of Comparing Car Insurance Quotes Online
LOS ANGELES, CA / ACCESSWIRE / June 24, 2020, / Compare-autoinsurance.Org has launched a new blog post that presents the main benefits of comparing multiple car insurance quotes. For more info and free online quotes, please visit https://compare-autoinsurance.Org/the-advantages-of-comparing-prices-with-car-insurance-quotes-online/ The modern society has numerous technological advantages. One important advantage is the speed at which information is sent and received. With the help of the internet, the shopping habits of many persons have drastically changed. The car insurance industry hasn't remained untouched by these changes. On the internet, drivers can compare insurance prices and find out which sellers have the best offers. View photos The advantages of comparing online car insurance quotes are the following: Online quotes can be obtained from anywhere and at any time. Unlike physical insurance agencies, websites don't have a specific schedule and they are available at any time. Drivers that have busy working schedules, can compare quotes from anywhere and at any time, even at midnight. Multiple choices. Almost all insurance providers, no matter if they are well-known brands or just local insurers, have an online presence. Online quotes will allow policyholders the chance to discover multiple insurance companies and check their prices. Drivers are no longer required to get quotes from just a few known insurance companies. Also, local and regional insurers can provide lower insurance rates for the same services. Accurate insurance estimates. Online quotes can only be accurate if the customers provide accurate and real info about their car models and driving history. Lying about past driving incidents can make the price estimates to be lower, but when dealing with an insurance company lying to them is useless. Usually, insurance companies will do research about a potential customer before granting him coverage. Online quotes can be sorted easily. Although drivers are recommended to not choose a policy just based on its price, drivers can easily sort quotes by insurance price. Using brokerage websites will allow drivers to get quotes from multiple insurers, thus making the comparison faster and easier. For additional info, money-saving tips, and free car insurance quotes, visit https://compare-autoinsurance.Org/ Compare-autoinsurance.Org is an online provider of life, home, health, and auto insurance quotes. This website is unique because it does not simply stick to one kind of insurance provider, but brings the clients the best deals from many different online insurance carriers. In this way, clients have access to offers from multiple carriers all in one place: this website. On this site, customers have access to quotes for insurance plans from various agencies, such as local or nationwide agencies, brand names insurance companies, etc. "Online quotes can easily help drivers obtain better car insurance deals. All they have to do is to complete an online form with accurate and real info, then compare prices", said Russell Rabichev, Marketing Director of Internet Marketing Company. CONTACT: Company Name: Internet Marketing CompanyPerson for contact Name: Gurgu CPhone Number: (818) 359-3898Email: [email protected]: https://compare-autoinsurance.Org/ SOURCE: Compare-autoinsurance.Org View source version on accesswire.Com:https://www.Accesswire.Com/595055/What-Are-The-Main-Benefits-Of-Comparing-Car-Insurance-Quotes-Online View photos
to request, modification Contact us at Here or [email protected]