In the "post-American world", has Australia supported the good global superpower?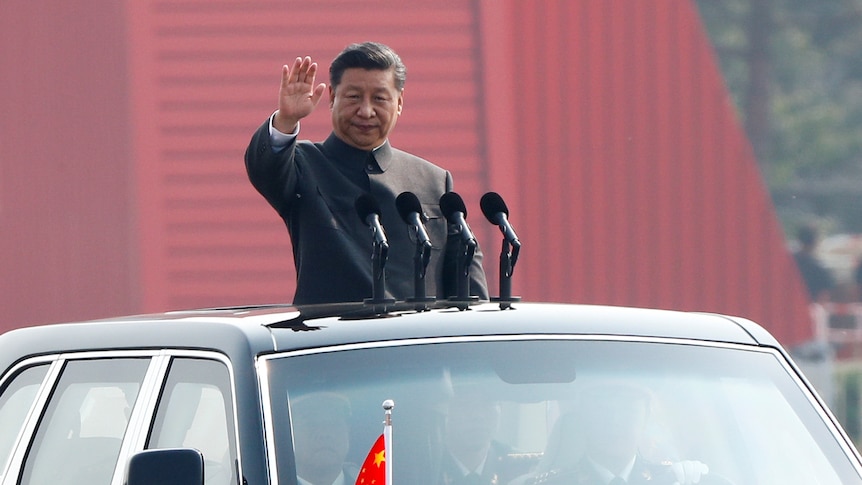 Robert Oppenheimer, known as the "father of the atomic bomb", quoted the famous Hindu text from the Bhagavad-Gita: "Now I have become Death, the destroyer of worlds."
Oppenheimer knew he had unleashed a weapon that could destroy humanity itself.
Australia has now crossed that threshold in the nuclear world. We will not deploy nuclear weapons, but we will use nuclear powered warships.
Prime Minister Scott Morrison said we have entered a new era. He is right. We will now join just six other nations with nuclear powered submarines.
The battle lines for security in the Indo-Pacific are clearly drawn. On the one hand, the United States and its allies, on the other China. Australia no longer pretends that it does not have to choose between Washington and Beijing. We are all with the United States and the risk is catastrophic conflict. In fact, we are preparing for it.
Time for an independent path?
The American alliance has been the foundation of Australia's security. But is this still the case? Former Prime Minister Paul Keating doesn't think so.
Reacting to the announcement of the submarine, Keating said it was "another dramatic loss of Australian sovereignty". The United States couldn't beat the Taliban, he said, how could they win a war with China?
Keating asked if it was time for Australia to take an independent path.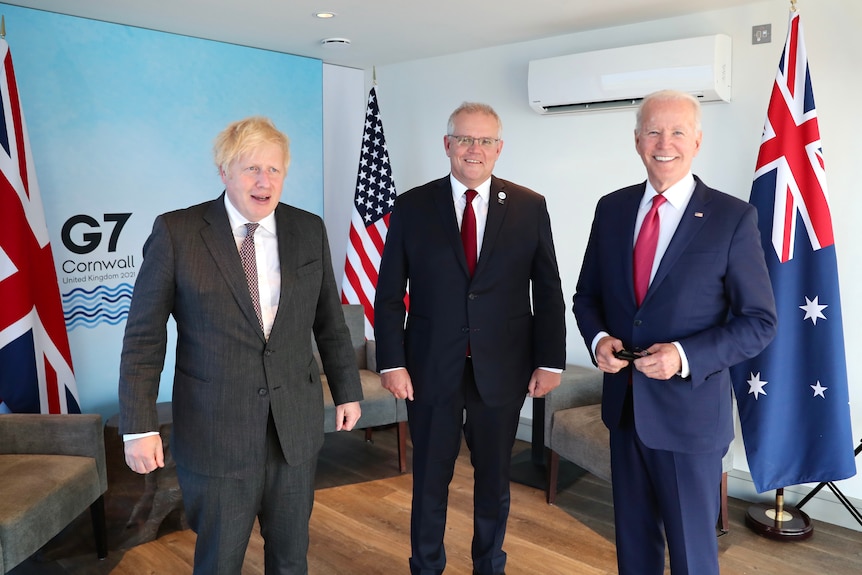 This is a crucial question as the world reflects on America's sustainability. It is not for nothing that it has been dubbed the "post-American world".
America is not the engine of the world economy, unlike China. China will outright usurp the United States as the world's largest economy by the end of the decade.
Yes, America is still the most powerful military and spends more on defense than China. But Beijing is preparing for a different war, a regional conflict that China thinks it can fight and win. He has a strategy to neutralize American sea power and drag America into a fight on China's terms and territory.
The other players
It's not just China. Russia maintains the second largest nuclear arsenal on the planet. Along with China, Washington points to Moscow as its greatest security threat.
Russia and China have moved closer. And President Vladimir Putin has reaffirmed Russian power at its borders and in the Middle East.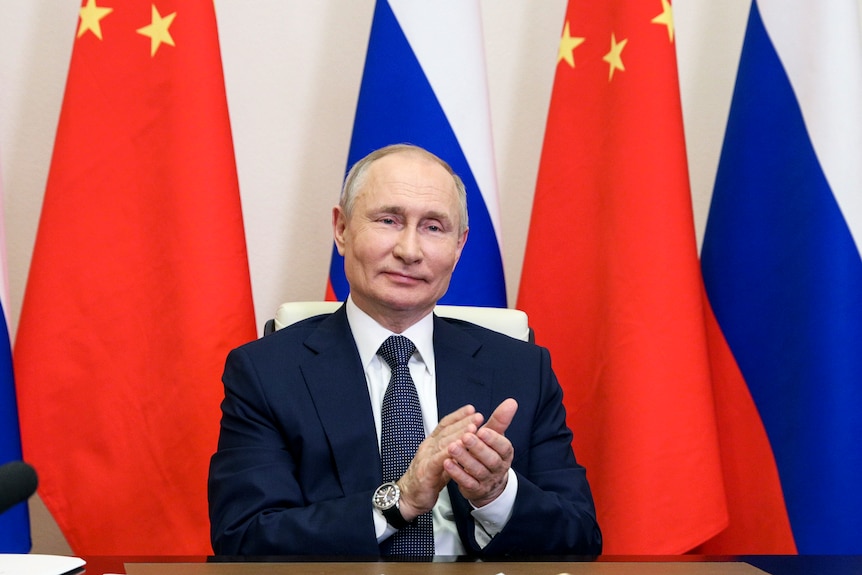 Despite the strengthening of the so-called Quad America, Australia, Japan and India pushing back the regional ambitions of China, Japan and India continue to cover themselves. India remains close to Russia, Prime Minister Narendra Modhi evokes their "lasting partnership".
Russia has traditionally been India's biggest arms supplier. Besides the Quad, India and Japan have maintained a "trilateral" relationship with Russia.
Nations will defend their interests in their own way. Old-fashioned Cold War blocs don't fit so comfortably into a multipolar world.
China and Russia have conducted joint military exercises with Iran. China maintains close ties with North Korea and Pakistan, two countries with nuclear weapons.
In Europe, nations are taking a more selective and cautious approach towards China. The European Union seeks to be what has been described as a "third pillar" in the world, offsetting the US-China rivalry.
The Chatham House think-tank, in a report released earlier this year, said: "Although the Biden administration has indicated it wants to work with allies to 'deal' with China, the EU has shown of a limited will to do so. "
There are obvious economic reasons. China has now overtaken the United States as the EU's largest trading partner.
Chatham House said the EU was pursuing a risky and unattainable strategy, leaving European countries vulnerable to US and Chinese pressure. Nonetheless, this underscores the challenges of any coordinated response by the United States against China.
The challenge of a world power
Isolating or containing China is going to be much more of a problem than with the former Soviet Union. Talking about a Cold War 2.0 is irrelevant. Beijing is much more tied to a globalized world than Moscow was.
The bamboo curtain is less clearly defined than the old iron curtain. And China is expanding its economic and investment reach through the Belt and Road Initiative, a 21st century "New Silk Road" spanning seventy countries. It is estimated to increase global GDP by more than $ 7 trillion per year by 2040.
China is a world power. He's not going up, he's arrived. He is one of the five permanent members of the UN Security Council, a member of the World Health Organization, the World Trade Organization and a signatory of international covenants.
China is right to point out that the institutions of a world order do not reflect changes in world power. The World Bank and the International Monetary Fund, for example, are run by the United States and Europe.
China is a great power and demands to be treated as such. It is not a democracy but that does not mean that its rise is not legitimate. So what do we do about it?
Some argue that the world should welcome Beijing. But that risks overlooking the excesses of Xi Jinping's Chinese violations against ethnic minorities, a crackdown on dissent and democracy.
There is a tendency to see a moral equivalence between a world ruled by the United States and a world ruled by China. There are not any. China is hardly a champion of human rights. The world would not look to China to protect the rights of women in Afghanistan.
Beijing has shown that it will use its power, especially in commerce, to intimidate other nations at its will. Authoritarian China poses an obvious challenge, if not a threat, to liberal democratic values. A world dominated by China is a very different world from the one we have known since the end of World War II.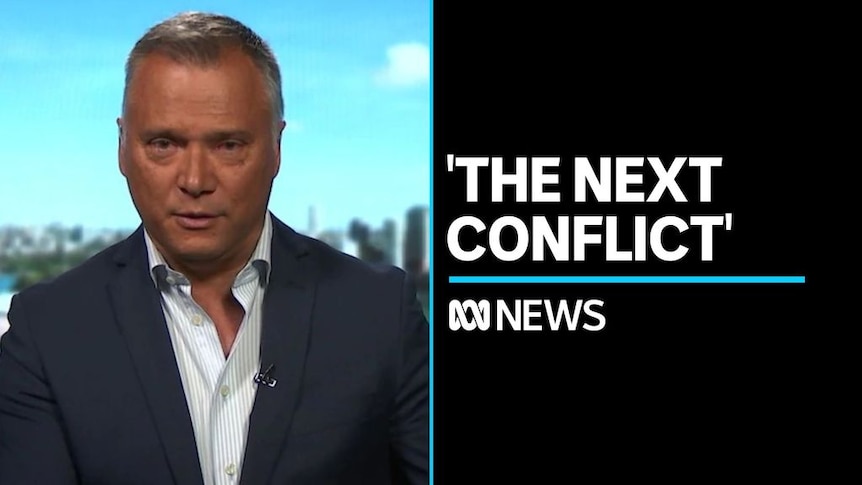 An imperfect superpower
America is an imperfect superpower; its actions, its interventions and its military adventurism have not always reflected a nation that proclaims itself a beacon of democracy. But it is also a country where the people can elect their leaders. It is the nation to which the world turns in times of crisis.
The question now: Can America hope to rule a world it no longer dominates?
American power can be a 20th century solution to a 21st century problem.
The stakes for Australia are high. We live in a region with old enmities, states with nuclear weapons, territorial conflicts. An accident or miscalculation could quickly escalate. And it is a region where China seeks to be the preeminent power.
Then there is Xi. He is an X factor. Taken at his word, he is ready to go to war to reunify Taiwan with mainland China. He ignored international rulings and claimed and militarized disputed islands in the South China Sea.
He is brutal at home but speaks of peace and stability abroad. He declared himself president for life. Our security is tied to a man who talks about war and whom the Chinese people cannot drive out.
Can we go it alone? No. This does not mean that we are abdicating our sovereignty. But it highlights our addiction. At a time when other nations are hedging their bets, we are doubling down on America.
We can only hope that the threat of war will be enough to deter war. Otherwise, Oppenheimer has told us where it ends.
Stan Grant presents China Tonight Monday at 9:35 p.m. on ABC TV and Tuesday at 8 p.m. on ABC News Channel.
Sources
2/ https://www.abc.net.au/news/2021-09-19/australias-fate-tied-to-chinas-xi-jinping/100471778
The mention sources can contact us to remove/changing this article
What Are The Main Benefits Of Comparing Car Insurance Quotes Online
LOS ANGELES, CA / ACCESSWIRE / June 24, 2020, / Compare-autoinsurance.Org has launched a new blog post that presents the main benefits of comparing multiple car insurance quotes. For more info and free online quotes, please visit https://compare-autoinsurance.Org/the-advantages-of-comparing-prices-with-car-insurance-quotes-online/ The modern society has numerous technological advantages. One important advantage is the speed at which information is sent and received. With the help of the internet, the shopping habits of many persons have drastically changed. The car insurance industry hasn't remained untouched by these changes. On the internet, drivers can compare insurance prices and find out which sellers have the best offers. View photos The advantages of comparing online car insurance quotes are the following: Online quotes can be obtained from anywhere and at any time. Unlike physical insurance agencies, websites don't have a specific schedule and they are available at any time. Drivers that have busy working schedules, can compare quotes from anywhere and at any time, even at midnight. Multiple choices. Almost all insurance providers, no matter if they are well-known brands or just local insurers, have an online presence. Online quotes will allow policyholders the chance to discover multiple insurance companies and check their prices. Drivers are no longer required to get quotes from just a few known insurance companies. Also, local and regional insurers can provide lower insurance rates for the same services. Accurate insurance estimates. Online quotes can only be accurate if the customers provide accurate and real info about their car models and driving history. Lying about past driving incidents can make the price estimates to be lower, but when dealing with an insurance company lying to them is useless. Usually, insurance companies will do research about a potential customer before granting him coverage. Online quotes can be sorted easily. Although drivers are recommended to not choose a policy just based on its price, drivers can easily sort quotes by insurance price. Using brokerage websites will allow drivers to get quotes from multiple insurers, thus making the comparison faster and easier. For additional info, money-saving tips, and free car insurance quotes, visit https://compare-autoinsurance.Org/ Compare-autoinsurance.Org is an online provider of life, home, health, and auto insurance quotes. This website is unique because it does not simply stick to one kind of insurance provider, but brings the clients the best deals from many different online insurance carriers. In this way, clients have access to offers from multiple carriers all in one place: this website. On this site, customers have access to quotes for insurance plans from various agencies, such as local or nationwide agencies, brand names insurance companies, etc. "Online quotes can easily help drivers obtain better car insurance deals. All they have to do is to complete an online form with accurate and real info, then compare prices", said Russell Rabichev, Marketing Director of Internet Marketing Company. CONTACT: Company Name: Internet Marketing CompanyPerson for contact Name: Gurgu CPhone Number: (818) 359-3898Email: [email protected]: https://compare-autoinsurance.Org/ SOURCE: Compare-autoinsurance.Org View source version on accesswire.Com:https://www.Accesswire.Com/595055/What-Are-The-Main-Benefits-Of-Comparing-Car-Insurance-Quotes-Online View photos
to request, modification Contact us at Here or [email protected]