Despite what Joe Biden says, we are not approaching a cold war. China is not the Soviet Union, on the one hand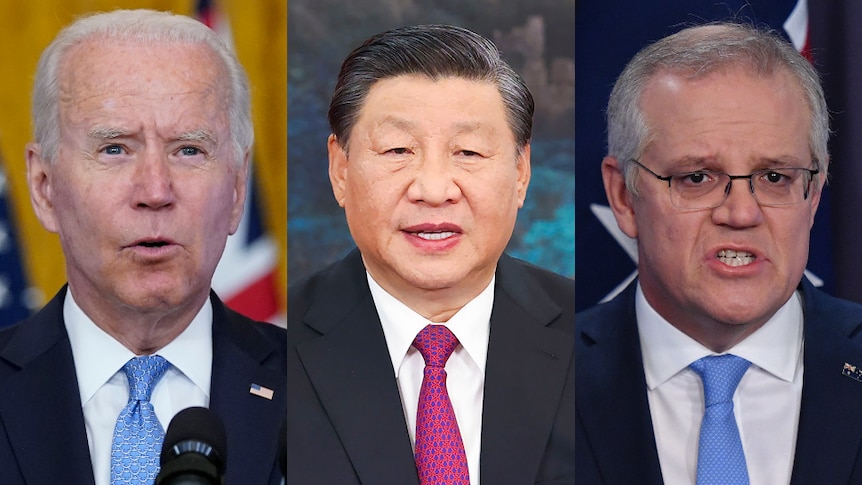 Joe Biden says he's not trying to start a new cold war. Scott Morrison says we can avoid another cold war.
Perhaps they could start by changing the language of the Cold War.
We are not approaching a cold war the way we understood it to be. Indeed, the old-fashioned containment of China during the Cold War is not possible. On the one hand, China is not the Soviet Union. It is more powerful, economically strong; it is linked to a world power system in a way that the Soviets were not.
China is moving closer to an authoritarian superpower and it will change our world. How can we deal with it? First of all, by better understanding China and this moment.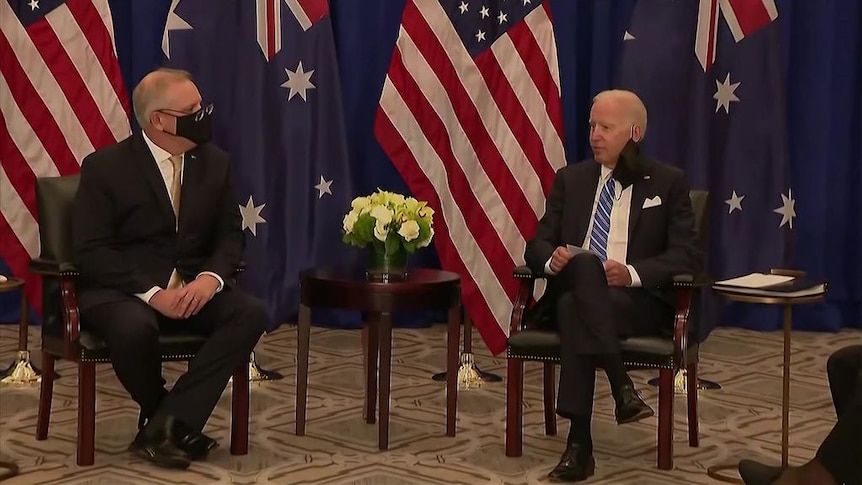 There is a tendency to see China as a revisionist power determined to upset the world order. Certainly, with his public statements, President Xi Jinping can pass for a revisionist. He ignored international decisions to claim disputed territory. He threatened by force to bring Taiwan into line.
He believes he is a man of destiny. As he said, "No force can stop the Chinese people and the Chinese nation from moving forward. By 2049, Xi said, China will be a "great world power with pioneering global influence."
But is he reversing the order or working on it? Far from rejecting the institutions of international power, China has been an enthusiastic participant. He joined the main world organizations including the World Trade Organization and the World Health Organization.
China has learned well from the Western powers
He embraced multilateralism and global standards. The international order guaranteed the rise of China. Xi Jinping himself has presented China as a champion of globalization and multilateralism just as Donald Trump's America was withdrawing from it.
As think-tank Rand Corporation pointed out in a 2018 study, China's role in the world is not straightforward. China's engagement in the world order, he said, is a "complex and contradictory work in progress."
Rand wrote that China regards "multilateral institutions as important, if not essential, for the realization of its interests."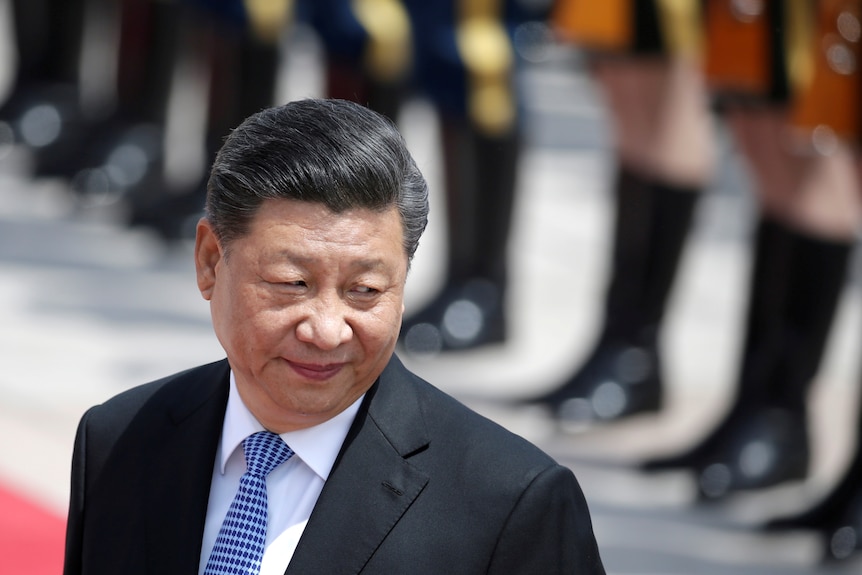 Yes, Xi Jinping disputes the order. He wants China's position in the world to be respected and recognized. The order remains dominated by the West, with Europe and the United States monopolizing the leadership.
This does not reflect a world where China is the greatest engine of economic growth and is building military might to match. This so-called status quo cannot stand.
But to call Xi a revisionist is simplistic and lacks understanding of Chinese history and the broader strategy of the Communist Party of China. This analysis smacks of a Eurocentrism which sees the world through the prism of the centrality of Western power.
"Status quo" powers like the United States made the rules and broke them at will. China has learned well from the Western powers.
The West is playing the wrong game
China's approach is less a direct confrontation than a constant encirclement. There is an old Chinese saying that he who is assured of victory does not need war. Xi knows it. For all its passionate rhetoric, China is no better served by conflict.
If the West sees world politics as a game of chess, the Chinese see it as Wei-Qi, or Go. Former US Secretary of State Henry Kissinger summed it up: "If chess is about the decisive battle , Wei-Qi concerns the extended campaign.
China wants to exhaust us. As the Wei-Qi rules emphasize, it is about "breaking the resistance of the enemy without fighting". This concept is known as shi creating strategic advantage.
Why would China reverse an order when it can successfully work on it?
The West is playing the wrong game. It is not a game of chess. As the Rand Company study argued, it should seek to "cover" China's might. The goal, he said, "should be to shape the context so that it is resistant to Chinese coercion and aggression."
To "win" the United States will have to give up something. It will require creating space for China in a world order and keeping China in that order. Take Xi's word that he wants to be the champion of multilateralism.
As Rand pointed out, it also requires preserving American power and strengthening alliances as a counterweight to Chinese influence. It requires more than just military power or more powerful submarines.
To quote the authors of the Rand Corporation report:
"Strong bilateral and multilateral relations are likely to have a greater long-term influence on Chinese calculations than a few more US carriers or higher US defense spending."
This is not Cold War 2.0. It will take more than geopolitical failures, which seek ultimate victory. The Cold War language of status quo or revisionism does not explain the complexities of this historic moment.
Of course, Xi can be destructive, and confrontation can be inevitable. It's not the game he's playing yet.
Stan Grant presents China Tonight Monday at 9:35 p.m. on ABC TV and Tuesday at 8 p.m. on ABC News Channel.
Sources
2/ https://www.abc.net.au/news/2021-09-22/joe-biden-cold-war-language-china-authoritarian-super-power/100482238
The mention sources can contact us to remove/changing this article
What Are The Main Benefits Of Comparing Car Insurance Quotes Online
LOS ANGELES, CA / ACCESSWIRE / June 24, 2020, / Compare-autoinsurance.Org has launched a new blog post that presents the main benefits of comparing multiple car insurance quotes. For more info and free online quotes, please visit https://compare-autoinsurance.Org/the-advantages-of-comparing-prices-with-car-insurance-quotes-online/ The modern society has numerous technological advantages. One important advantage is the speed at which information is sent and received. With the help of the internet, the shopping habits of many persons have drastically changed. The car insurance industry hasn't remained untouched by these changes. On the internet, drivers can compare insurance prices and find out which sellers have the best offers. View photos The advantages of comparing online car insurance quotes are the following: Online quotes can be obtained from anywhere and at any time. Unlike physical insurance agencies, websites don't have a specific schedule and they are available at any time. Drivers that have busy working schedules, can compare quotes from anywhere and at any time, even at midnight. Multiple choices. Almost all insurance providers, no matter if they are well-known brands or just local insurers, have an online presence. Online quotes will allow policyholders the chance to discover multiple insurance companies and check their prices. Drivers are no longer required to get quotes from just a few known insurance companies. Also, local and regional insurers can provide lower insurance rates for the same services. Accurate insurance estimates. Online quotes can only be accurate if the customers provide accurate and real info about their car models and driving history. Lying about past driving incidents can make the price estimates to be lower, but when dealing with an insurance company lying to them is useless. Usually, insurance companies will do research about a potential customer before granting him coverage. Online quotes can be sorted easily. Although drivers are recommended to not choose a policy just based on its price, drivers can easily sort quotes by insurance price. Using brokerage websites will allow drivers to get quotes from multiple insurers, thus making the comparison faster and easier. For additional info, money-saving tips, and free car insurance quotes, visit https://compare-autoinsurance.Org/ Compare-autoinsurance.Org is an online provider of life, home, health, and auto insurance quotes. This website is unique because it does not simply stick to one kind of insurance provider, but brings the clients the best deals from many different online insurance carriers. In this way, clients have access to offers from multiple carriers all in one place: this website. On this site, customers have access to quotes for insurance plans from various agencies, such as local or nationwide agencies, brand names insurance companies, etc. "Online quotes can easily help drivers obtain better car insurance deals. All they have to do is to complete an online form with accurate and real info, then compare prices", said Russell Rabichev, Marketing Director of Internet Marketing Company. CONTACT: Company Name: Internet Marketing CompanyPerson for contact Name: Gurgu CPhone Number: (818) 359-3898Email: [email protected]: https://compare-autoinsurance.Org/ SOURCE: Compare-autoinsurance.Org View source version on accesswire.Com:https://www.Accesswire.Com/595055/What-Are-The-Main-Benefits-Of-Comparing-Car-Insurance-Quotes-Online View photos
to request, modification Contact us at Here or [email protected]