Xi Jinping and China's "magic herb" __ (cctv.com)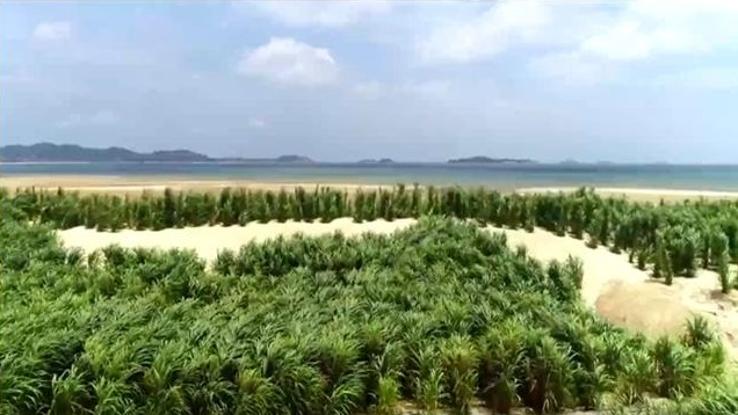 BEIJING, Nov. 22 (Xinhua) – In today's Papua New Guinea, a particular breed of grass from China recommended by President Xi Jinping two decades ago is blooming on the exotic soil.
In 2018, when Xi visited this Pacific nation, the herb was helping 30,000 people lift themselves out of poverty.
Juncao, which literally means "mushroom" and "grass," can be used, as the name suggests, to grow edible mushrooms, as a feed for livestock, or as a green barrier to stop desertification.
As the UN has noted, its real power comes from how these activities contribute to broader social issues such as poverty eradication, clean energy and other goals listed in the Development Agenda. sustainable by 2030 of the United Nations.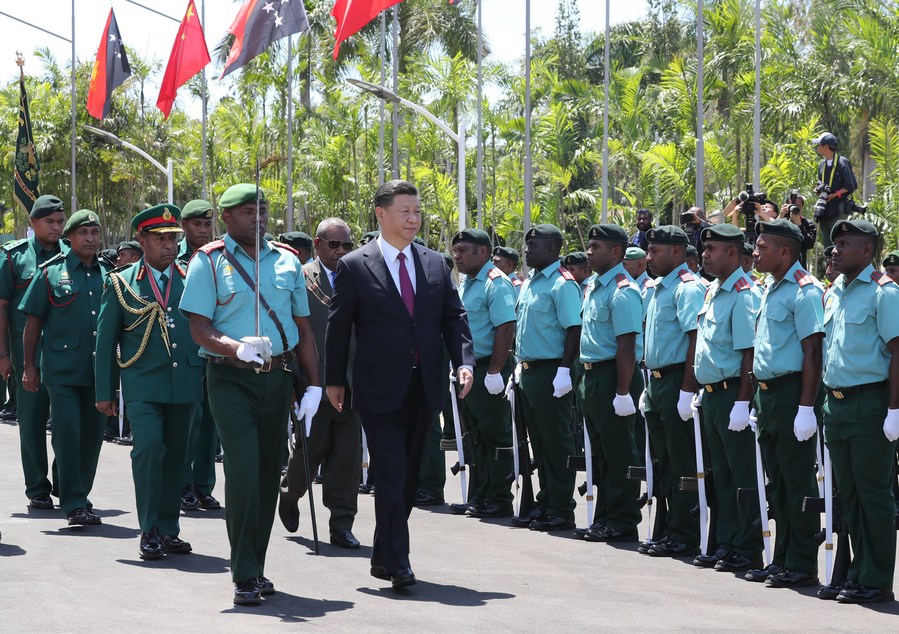 It is no wonder that this plant cultivated by Chinese scientists is often called "magic herb". However, it would never have been presented to the world without President Xi's support.
In the mid-1980s, when Xi began working in Fujian Province, he devoted considerable energy to rural development and poverty reduction.
At that time, mushroom cultivation was booming in the countryside, and it was lucrative. In a vicious circle, farmers, chopping down trees en masse for the mushroom substrate, caused deforestation, which led to economic stagnation. A potential solution, the future president of China has discovered, could be found in ongoing research in Fujian on a group of wild herbs.
"About this, I speak frankly from the bottom of my heart. I am very grateful and extremely grateful to former Governor Xi for his support of science and technology," said Lin Zhanxi, inventor of Juncao technology.
"With his help, we will build the Juncao Science Laboratory, the first of its kind in Fujian Province, the country and the world," he said.
Lin then developed 45 varieties of Juncao, which are used to cultivate 55 species of mushrooms. Grass has significantly reduced agricultural costs and reduced annual deforestation by 20 million cubic meters.
Shortly after its application, the Juncao technology was selected by Xi as part of a poverty reduction initiative in which Fujian would provide assistance to its sister region, the Hui Autonomous Region of Ningxia.
In Xihaigu in Ningxia, an area declared "uninhabitable" by the United Nations World Food Program, the first 27 farmers to join the Juncao program quickly doubled their income. Ten years later, there were 17,500 Juncao farmers in the area, each earning more than US $ 700 more each year.
Juncao technology has been applied in over 500 countries across China.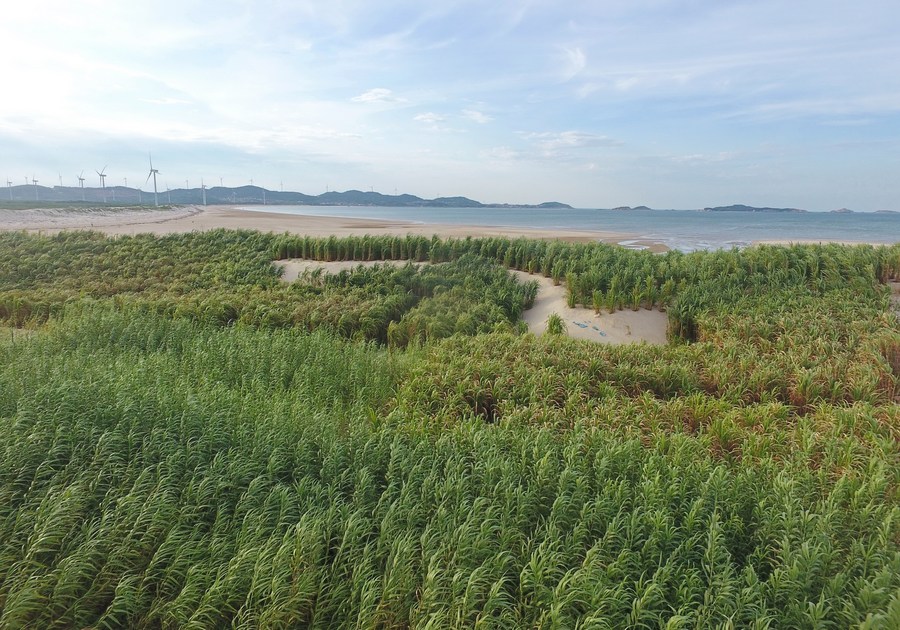 Much like the way it has revived the lives of millions of farmers, the grass transforms once bleak landscapes. In a desert on the upper reaches of the Yellow River, stubborn grass has turned the desert into an oasis.
And these changes aren't just within China's borders.
For many underdeveloped countries, Juncao technology is an affordable, accessible and environmentally friendly way to generate much-needed opportunities.
"This is a good initiative from President Xi Jinping. With the invention of the Belt and Road and using Juncao technology, we can improve ecology and poverty reduction and even control food security, "said Lawandi Ibrahim Datti, a Nigerian student in Fujian.
From the island of Fiji to landlocked Rwanda, from the jungles of Brazil to the desert of Jordan, Juncao has now taken root in 106 countries around the world.
Sources
2/ https://english.cctv.com/2021/11/23/ARTIDg62zO0JUC6kytWVqBr3211123.shtml
The mention sources can contact us to remove/changing this article
What Are The Main Benefits Of Comparing Car Insurance Quotes Online
LOS ANGELES, CA / ACCESSWIRE / June 24, 2020, / Compare-autoinsurance.Org has launched a new blog post that presents the main benefits of comparing multiple car insurance quotes. For more info and free online quotes, please visit https://compare-autoinsurance.Org/the-advantages-of-comparing-prices-with-car-insurance-quotes-online/ The modern society has numerous technological advantages. One important advantage is the speed at which information is sent and received. With the help of the internet, the shopping habits of many persons have drastically changed. The car insurance industry hasn't remained untouched by these changes. On the internet, drivers can compare insurance prices and find out which sellers have the best offers. View photos The advantages of comparing online car insurance quotes are the following: Online quotes can be obtained from anywhere and at any time. Unlike physical insurance agencies, websites don't have a specific schedule and they are available at any time. Drivers that have busy working schedules, can compare quotes from anywhere and at any time, even at midnight. Multiple choices. Almost all insurance providers, no matter if they are well-known brands or just local insurers, have an online presence. Online quotes will allow policyholders the chance to discover multiple insurance companies and check their prices. Drivers are no longer required to get quotes from just a few known insurance companies. Also, local and regional insurers can provide lower insurance rates for the same services. Accurate insurance estimates. Online quotes can only be accurate if the customers provide accurate and real info about their car models and driving history. Lying about past driving incidents can make the price estimates to be lower, but when dealing with an insurance company lying to them is useless. Usually, insurance companies will do research about a potential customer before granting him coverage. Online quotes can be sorted easily. Although drivers are recommended to not choose a policy just based on its price, drivers can easily sort quotes by insurance price. Using brokerage websites will allow drivers to get quotes from multiple insurers, thus making the comparison faster and easier. For additional info, money-saving tips, and free car insurance quotes, visit https://compare-autoinsurance.Org/ Compare-autoinsurance.Org is an online provider of life, home, health, and auto insurance quotes. This website is unique because it does not simply stick to one kind of insurance provider, but brings the clients the best deals from many different online insurance carriers. In this way, clients have access to offers from multiple carriers all in one place: this website. On this site, customers have access to quotes for insurance plans from various agencies, such as local or nationwide agencies, brand names insurance companies, etc. "Online quotes can easily help drivers obtain better car insurance deals. All they have to do is to complete an online form with accurate and real info, then compare prices", said Russell Rabichev, Marketing Director of Internet Marketing Company. CONTACT: Company Name: Internet Marketing CompanyPerson for contact Name: Gurgu CPhone Number: (818) 359-3898Email: [email protected]: https://compare-autoinsurance.Org/ SOURCE: Compare-autoinsurance.Org View source version on accesswire.Com:https://www.Accesswire.Com/595055/What-Are-The-Main-Benefits-Of-Comparing-Car-Insurance-Quotes-Online View photos
to request, modification Contact us at Here or [email protected]