Xi Jinping Mortality | Philstar.com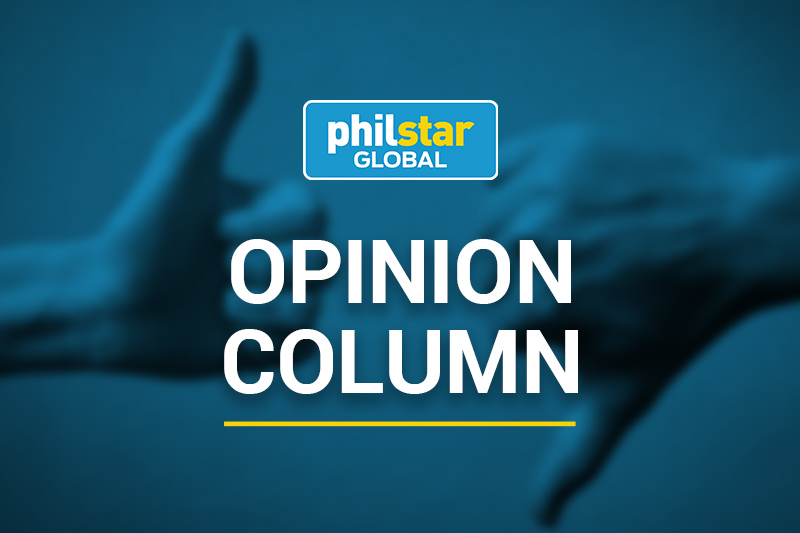 November 25, 2021 | 00h00
When addressing the nations of Southeast Asia, Xi Jinping denied having any desire to impose hegemony on any of China's neighbors. However, China's recent actions vis-à-vis its neighboring countries show the opposite. The recent provocative attacks on Philippine supply ships in Philippine waters are a clear example of China's belief that it can impose its will on its weaker neighbors. Only counter-threats from the United States and other powers forced China to back down.
I expect these Chinese provocations in view of its more aggressive foreign policy which it has called "wolf warrior" diplomacy. History should teach Xi that in the end, imperialist methods only increase resentment and hostility.
While most political observers view these actions with legitimate concerns, many geopolitical experts are more concerned with the rhetoric of Xi Jinping who has consistently set a 10 to 15 year deadline for achieving superpower status. Normally, nations come to power on the basis of certain forces – economic, political, social. Nations that tried to set their own deadlines ultimately failed. In modern times, these include Germany, Russia and Japan.
Other well-respected former Chinese leaders, like Deng Xiaoping, believed that China should bide its time and expand its international influence through increased economic growth and integration into the existing world order.
Xi Jinping seems to have a different mindset. He looks forward to the current world order and China's position in the world today. In his statements, there is a sense of urgency not only to challenge the current global status quo, but even to reshape the current world order and establish a China-led power structure.
In fact, he has said over and over again that he believes this new world order will happen in 10 to 15 years.
Before I go any further, I just want to reiterate that my criticism of Xi Jinping and the Chinese Communist Party is distinct from my respect for the Chinese people and their culture. I have always been an admirer of Chinese culture.
Unfortunately, these days, Chinese propagandists have tried to make it appear that any criticism of Xi and the Communist Party automatically means that all of the Chinese people are being criticized.
Even some of my Filipino Chinese friends have adopted this attitude. I have privately criticized some leaders of Filipino Chinese organizations that they should be careful when approving the policies of Xi Jinping and the Communist Party. This has been misinterpreted by some as condemning the entire Chinese people. It's not correct. I would like to reiterate once again that I have respected Deng Xiaoping's policy. This included his direction of foreign policy.
In fact, the Chinese Communist Party has just followed the direction of its leadership. In this case, this apparent urgency is due to Xi Jinping. What is the cause?
I believe, like most people who follow geopolitics, that there can be several causes. China observer Jude Blanchett sees at least three possibilities. The first is the one I mentioned. He believes that he can remake the world order on the basis of the conditions dictated by him and the Communist Party. This, for me, is impossible. World order is ultimately dictated by economic, political, social and other forces. Often, these are unforeseen forces like the pandemic. For example, even in the Philippines, the pandemic changed the trajectory of Philippine politics. Even in Western countries, major political and social issues are quickly driven by pandemic-related issues like the need for lockdowns, vaccinations and even face masks.
Xi spoke of "profound changes unprecedented in a century," especially in technology and economic strength. Even if this were true, the pace of these changes must always follow a certain timeline that cannot be dictated by one person. In addition, these historic developments must take into account the possibilities of major events, such as the pandemic, which could change expectations.
Blanchett added another possibility, namely that the Chinese Communist Party fears that the Leninist political system it is trying to impose, or re-impose, is endangered by the rapid progress of capitalism in China. This endangers their struggle for the Party to retain full power.
I also wondered if one of the causes of this 10 to 15 year delay was fear of death. Xi is almost 70 years old and has shown no real interest in preparing for his succession. He may actually believe he can change the international order and make China the world's superpower during his lifetime.
The danger here is that as he nears the end of his reign, he may take steps he deems necessary to achieve his dreams while still alive and in power.
The most dangerous threat to the world is that Xi might be tempted to take Taiwan by force. If the Chinese military and the Communist Party are ever fully united in this mission, and Xi mistakenly believes that the United States will not have the resolve to defend Taiwan, this dangerous provocation could indeed occur. It is an event that many observers fear will happen. It is a political miscalculation that could trigger a third world war.
Xi will be 82 in 2035. His worries about his own mortality and his desire to see his dreams of a primordial China in his lifetime could make him reluctant to wait for the eventual decline of the West that he foresaw. He could decide to change the order of the world on his own.
* * *
Email: [email protected]
Sources
2/ https://www.philstar.com/opinion/2021/11/25/2143596/xi-jinpings-mortality
The mention sources can contact us to remove/changing this article
What Are The Main Benefits Of Comparing Car Insurance Quotes Online
LOS ANGELES, CA / ACCESSWIRE / June 24, 2020, / Compare-autoinsurance.Org has launched a new blog post that presents the main benefits of comparing multiple car insurance quotes. For more info and free online quotes, please visit https://compare-autoinsurance.Org/the-advantages-of-comparing-prices-with-car-insurance-quotes-online/ The modern society has numerous technological advantages. One important advantage is the speed at which information is sent and received. With the help of the internet, the shopping habits of many persons have drastically changed. The car insurance industry hasn't remained untouched by these changes. On the internet, drivers can compare insurance prices and find out which sellers have the best offers. View photos The advantages of comparing online car insurance quotes are the following: Online quotes can be obtained from anywhere and at any time. Unlike physical insurance agencies, websites don't have a specific schedule and they are available at any time. Drivers that have busy working schedules, can compare quotes from anywhere and at any time, even at midnight. Multiple choices. Almost all insurance providers, no matter if they are well-known brands or just local insurers, have an online presence. Online quotes will allow policyholders the chance to discover multiple insurance companies and check their prices. Drivers are no longer required to get quotes from just a few known insurance companies. Also, local and regional insurers can provide lower insurance rates for the same services. Accurate insurance estimates. Online quotes can only be accurate if the customers provide accurate and real info about their car models and driving history. Lying about past driving incidents can make the price estimates to be lower, but when dealing with an insurance company lying to them is useless. Usually, insurance companies will do research about a potential customer before granting him coverage. Online quotes can be sorted easily. Although drivers are recommended to not choose a policy just based on its price, drivers can easily sort quotes by insurance price. Using brokerage websites will allow drivers to get quotes from multiple insurers, thus making the comparison faster and easier. For additional info, money-saving tips, and free car insurance quotes, visit https://compare-autoinsurance.Org/ Compare-autoinsurance.Org is an online provider of life, home, health, and auto insurance quotes. This website is unique because it does not simply stick to one kind of insurance provider, but brings the clients the best deals from many different online insurance carriers. In this way, clients have access to offers from multiple carriers all in one place: this website. On this site, customers have access to quotes for insurance plans from various agencies, such as local or nationwide agencies, brand names insurance companies, etc. "Online quotes can easily help drivers obtain better car insurance deals. All they have to do is to complete an online form with accurate and real info, then compare prices", said Russell Rabichev, Marketing Director of Internet Marketing Company. CONTACT: Company Name: Internet Marketing CompanyPerson for contact Name: Gurgu CPhone Number: (818) 359-3898Email: [email protected]: https://compare-autoinsurance.Org/ SOURCE: Compare-autoinsurance.Org View source version on accesswire.Com:https://www.Accesswire.Com/595055/What-Are-The-Main-Benefits-Of-Comparing-Car-Insurance-Quotes-Online View photos
to request, modification Contact us at Here or [email protected]