Inside the Beltway: Donald Trump's First Thanksgiving Message, 2017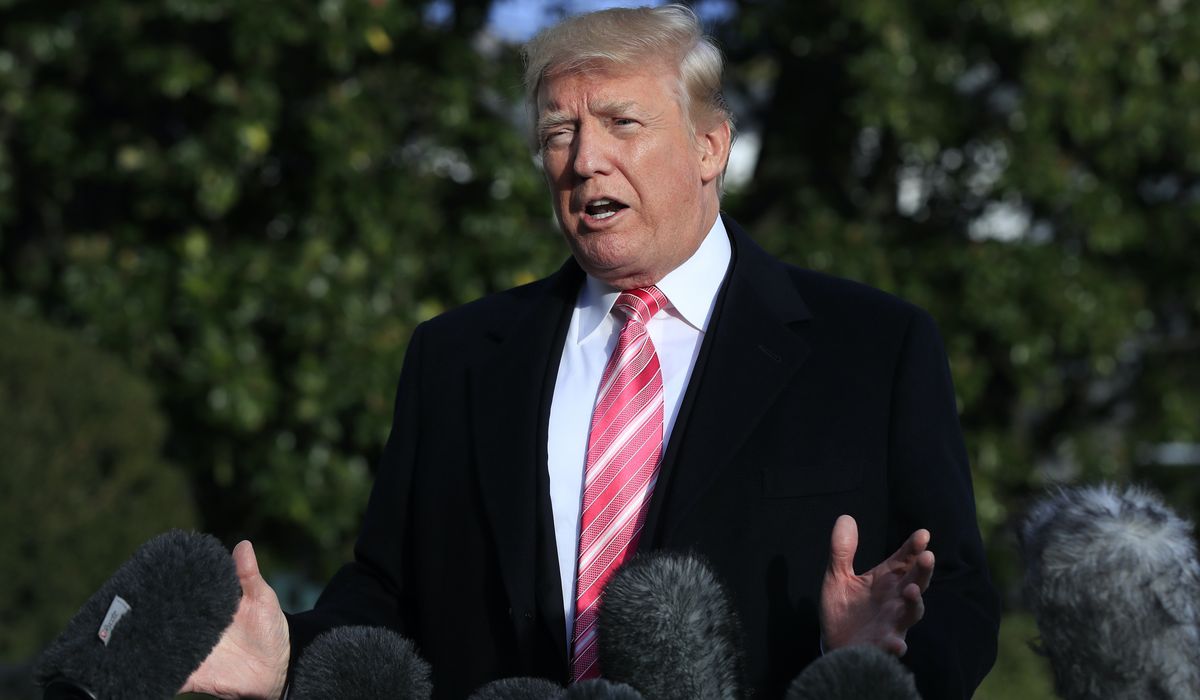 NEWS AND REVIEWS:
Former President Donald Trump remains a political force these days through frequent television appearances and daily statements. The 45th President also has a new book called Our Journey Together which will arrive in mid-December.
But wait. Consider his very first Thanksgiving in the White House after an uphill battle to be elected.
Although relentless negative media coverage and partisan criticism have been rife since he began his presidency, Mr. Trump has persevered, moved forward, and minded business. Here is what he said on November 23, 2017, in his official proclamation:
This thanksgiving, in addition to rejoicing in the precious time spent with our loved ones, allows us to find ways to serve and encourage each other in word and deed. We also offer a special word of thanks to the brave men and women of our armed forces, many of whom must celebrate this holiday apart from those for whom they are most grateful. As one people, we seek God's protection, guidance, and wisdom as we are humbled by the abundance of our great nation and the blessings of freedom, family, and faith.
ALMOST NO ARGUMENT THANKSGIVING DINNER
Two notable Thanksgiving Day habits polls more or less shatter the popular idea that the Thanksgiving dinner table is a battleground.
Here are the numbers from a YouGov poll: 79% of American adults say there are no political arguments at their Thanksgiving celebration. This includes 80% of Republicans, 81% of Independents and 79% of Democrats.
However, 17% admit that political disagreements arise in their home on Turkey Day; which includes 17% Republicans, 16% Independents and 18% Democrats.
The take-away message? Even the three political tendencies seem to be in harmony on this issue, a promising conclusion. The survey of 1,500 American adults was conducted from November 14 to 16.
Another survey gave similar results.
A Quinnipiac University poll released Monday found that 66% of respondents planned to avoid political gossip at the Thanksgiving table this year; 68% of Republicans, 66% of Democrats and 69% of Independents agree.
The poll also found that 74% said political arguments between family and friends were not likely to happen in the first place. The survey of 1,378 American adults was conducted from November 11 to 15.
A Thanksgiving from REAGAN, 1985
So what was on the nation's 40th president's holiday table 36 years ago? Here's how it happened, according to research from the White House Historical Association:
President Ronald and First Lady Nancy Reagan traveled to their 688-acre ranch 30 miles north of Santa Barbara, California to join their family members for the Thanksgiving vacation. A local pilot, Pete Cottle, flew over Rancho del Cielo with a 120ft red and white banner that read: Happy Thanksgiving Ron and Nancy. In addition to the turkey, the Reagan family enjoyed a menu of cranberries, cornbread dressing, salad, mashed potatoes, monkey bread, green beans with almonds, and pumpkin pie topped with whipped cream, noted the research.
Thank God for our families, friends and neighbors, and for the joy of this very feast that we celebrate in his name. May every place of worship in the country, every home and every heart be filled with a spirit of gratitude, praise and love on this Thanksgiving Day, Reagan said in his Thanksgiving proclamation that year.
FOR THE GLOSSARY
Thanksgiving bouncer.
This practical new term was coined by Axios to adapt to the era of COVID-19.
No one really wants this job. But millions of families may need their own Thanksgiving bouncers, wrote Margaret Talev and Tina Reed, both analysts for the news agency.
The cover charge: A negative COVID test before admission to Thanksgiving dinner either in advance or at the door. Why it's important: Rapid tests are a convenient way to help extended families feel more normal around holiday tables, the couple explained.
How it works: Most rapid home tests take around 10 minutes and cost around $ 25 for packs of two, they note. And the next inevitable question: will there be Christmas bouncers too?
COCKTAIL OF THE DAY
Well, certainly. Why not reflect on this special libation on Turkey Day?
From BonAppetit.com comes this suggestion for a Thanksgiving cocktail that feels seasonal and not as complicated as, say, a pumpkin pie martini, which looks intriguing but requires the rim of the glass to be lined with graham cracker crumbs. Here is Bon Appetits Applejack Sour:
2 ounces of applejack (preferably Lairds)
3.4 ounces of fresh lemon juice
1/2 ounce of fresh orange juice
1/2 ounce of pure maple syrup
2 dashes of Angostura bitter
Nutmeg
Combine all the ingredients except the nutmeg in a shaker. Add ice and shake until the outside of the shaker is frosted, about 20 seconds. Filter the cocktail into a highball glass filled with ice and add a dash of nutmeg.
TODAY'S STATS
In line with the holidays, here are the states that raised the most turkeys in 2021, according to the US Census Bureau.
Minnesota is at No. 1, producing 40.5 million turkeys. North Carolina follows with 29 million and Arkansas is in third place (27 million). Indiana is fourth (19.8 million), followed by Missouri (16.5 million) and Virginia (14.5 million).
Census says these six states account for 69% of all turkeys produced in the United States
According to the National Turkey Federation, the American turkey industry provides some 440,739 jobs in the United States with direct wages of $ 24.1 billion, especially in rural communities; thousands more are employed in product distribution, equipment manufacturing and affiliate services.
The turkey industry has a direct financial impact of $ 35.3 billion, which increases for a total economic impact of $ 109.5 billion, according to the industry group. Find them on EatTurkey.org.
Happy Thanksgiving and thanks for reading Inside the Beltway.
Sources
2/ https://www.washingtontimes.com/news/2021/nov/24/inside-beltway-donald-trumps-first-thanksgiving-me/
The mention sources can contact us to remove/changing this article
What Are The Main Benefits Of Comparing Car Insurance Quotes Online
LOS ANGELES, CA / ACCESSWIRE / June 24, 2020, / Compare-autoinsurance.Org has launched a new blog post that presents the main benefits of comparing multiple car insurance quotes. For more info and free online quotes, please visit https://compare-autoinsurance.Org/the-advantages-of-comparing-prices-with-car-insurance-quotes-online/ The modern society has numerous technological advantages. One important advantage is the speed at which information is sent and received. With the help of the internet, the shopping habits of many persons have drastically changed. The car insurance industry hasn't remained untouched by these changes. On the internet, drivers can compare insurance prices and find out which sellers have the best offers. View photos The advantages of comparing online car insurance quotes are the following: Online quotes can be obtained from anywhere and at any time. Unlike physical insurance agencies, websites don't have a specific schedule and they are available at any time. Drivers that have busy working schedules, can compare quotes from anywhere and at any time, even at midnight. Multiple choices. Almost all insurance providers, no matter if they are well-known brands or just local insurers, have an online presence. Online quotes will allow policyholders the chance to discover multiple insurance companies and check their prices. Drivers are no longer required to get quotes from just a few known insurance companies. Also, local and regional insurers can provide lower insurance rates for the same services. Accurate insurance estimates. Online quotes can only be accurate if the customers provide accurate and real info about their car models and driving history. Lying about past driving incidents can make the price estimates to be lower, but when dealing with an insurance company lying to them is useless. Usually, insurance companies will do research about a potential customer before granting him coverage. Online quotes can be sorted easily. Although drivers are recommended to not choose a policy just based on its price, drivers can easily sort quotes by insurance price. Using brokerage websites will allow drivers to get quotes from multiple insurers, thus making the comparison faster and easier. For additional info, money-saving tips, and free car insurance quotes, visit https://compare-autoinsurance.Org/ Compare-autoinsurance.Org is an online provider of life, home, health, and auto insurance quotes. This website is unique because it does not simply stick to one kind of insurance provider, but brings the clients the best deals from many different online insurance carriers. In this way, clients have access to offers from multiple carriers all in one place: this website. On this site, customers have access to quotes for insurance plans from various agencies, such as local or nationwide agencies, brand names insurance companies, etc. "Online quotes can easily help drivers obtain better car insurance deals. All they have to do is to complete an online form with accurate and real info, then compare prices", said Russell Rabichev, Marketing Director of Internet Marketing Company. CONTACT: Company Name: Internet Marketing CompanyPerson for contact Name: Gurgu CPhone Number: (818) 359-3898Email: [email protected]: https://compare-autoinsurance.Org/ SOURCE: Compare-autoinsurance.Org View source version on accesswire.Com:https://www.Accesswire.Com/595055/What-Are-The-Main-Benefits-Of-Comparing-Car-Insurance-Quotes-Online View photos
to request, modification Contact us at Here or [email protected]