Chinese village struggles to attract tourism without President Xi publicity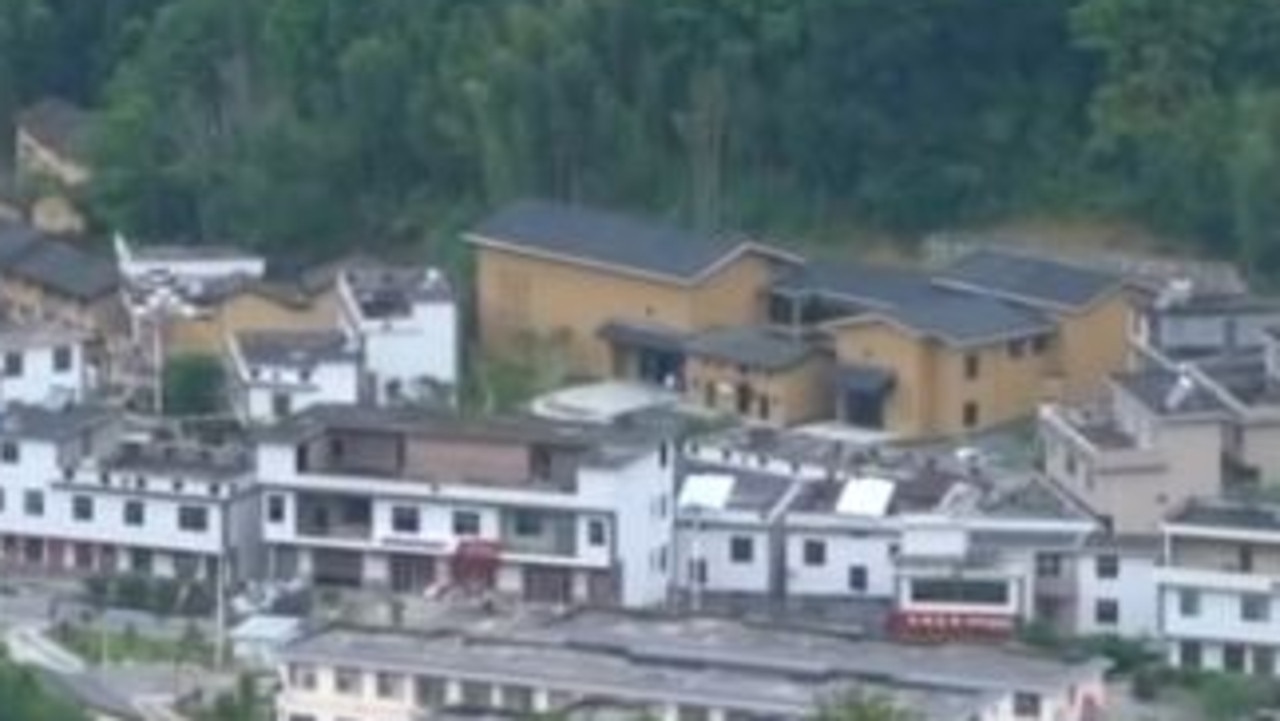 A village in Hunan province faces dire poverty as it struggles to attract tourism, but it believes one small gesture could change everything.
Chinese President Xi Jinping's power and ability to turn the tide has been highlighted in a new broadcast.
How China is indoctrinating the next generation, available to stream on shine, details how the city of Guanheng, which is in great poverty, failed to attract tourists without the approval of President Xi.
The suburb is home to a monument, the Red Army IOU, a statue that depicts the soldiers of the Long March giving a villager an IOU.
In 1987, a local man received a cash payment of 15,000 yuan (A$3,200) from the Chinese Communist Party (CCP) after discovering the IOU inside the wall of his house. On the paper, a Red Army soldier had written borrowed 5250kg of rice, three pigs and 12 chickens.
The village has launched an effort to attract tourism based on the history of the Red Army IOU. But the story of the Red Army's IOU did not catch President Xi's attention. Without publicity from the Chinese president, few tourists came to the village, emphasizing the importance of his seal of approval.
Broadcast your news live and on-demand with Flash for $8/month and no lock-in contracts. New to Flash? Try 14 days free now >
"We have hardly had any tourists for a long time," said Hu Pingwen, deputy secretary of Guanheng CCP.
"We have the Red Army IOU in Guanheng.
"Then why have we remained so poor?
"The superiors won't even meet with us to talk about it.
"Because they are so busy, we can never get in touch with them."
Another tourist attraction has been created with a hill, Qing Shi Zhai, outside the village. The site has installed Panda-themed binoculars to attract tourists and charge three yuan (65 Australian cents) to watch them. The business generated no profit for the city.
How China is indoctrinating the next generation follows one hundred years since the founding of the Chinese Communist Party, "the transmission of the red gene" as a powerful new principle in the indoctrination of the people.
It also explores the activities of two local party branches in Hunan Province where the CCP's history has deep roots.
The program says places visited by President Xi are enjoying an economic boost. The visits of the Head of State attract many tourists who follow in his footsteps.
Zhu Xiaohong is a security officer at Half a Quilt Exhibition Hall in Shazhou. In 2017, he transformed his family home into a restaurant, welcoming tourists visiting the city.
He is the grandson of Xu Jiexiu, a village woman who received the Red Army half-quilt.
When President Xi made his inspection tour, he stopped at Mr. Zhu's restaurant and sat at the dining table with Mr. Zhu and his family. The world leader urged them to help ensure 'the red gene' is passed down from generation to generation.
Since the presidential visit, Mr. Zhu's customer traffic has skyrocketed along with his revenue. He previously earned around US$4,000 (A$5,500) a year.
"Since President Xi came to my house, my income has increased," the security guard said.
"I expect to earn 300,000 yuan this year, 12 times more than before.
Former Shazhou CCP secretary Huang Fei said that Mr. Zhu's life "changed drastically" after the leader's inspection tour.
"He had an annual income of between 10,000 and 20,000 yuan," he said.
"Now he earns 10 times more.
"So in a few years it will be 500,000 or 600,000. Then a million. Two million. That's what he imagines.
"People always want more than they have."
Sources
2/ https://www.news.com.au/world/asia/chinese-village-struggles-to-attract-tourism-without-publicity-from-president-xi-jinping/news-story/1f35e574c57f3aa3a5228e82b04bdf0a
The mention sources can contact us to remove/changing this article
What Are The Main Benefits Of Comparing Car Insurance Quotes Online
LOS ANGELES, CA / ACCESSWIRE / June 24, 2020, / Compare-autoinsurance.Org has launched a new blog post that presents the main benefits of comparing multiple car insurance quotes. For more info and free online quotes, please visit https://compare-autoinsurance.Org/the-advantages-of-comparing-prices-with-car-insurance-quotes-online/ The modern society has numerous technological advantages. One important advantage is the speed at which information is sent and received. With the help of the internet, the shopping habits of many persons have drastically changed. The car insurance industry hasn't remained untouched by these changes. On the internet, drivers can compare insurance prices and find out which sellers have the best offers. View photos The advantages of comparing online car insurance quotes are the following: Online quotes can be obtained from anywhere and at any time. Unlike physical insurance agencies, websites don't have a specific schedule and they are available at any time. Drivers that have busy working schedules, can compare quotes from anywhere and at any time, even at midnight. Multiple choices. Almost all insurance providers, no matter if they are well-known brands or just local insurers, have an online presence. Online quotes will allow policyholders the chance to discover multiple insurance companies and check their prices. Drivers are no longer required to get quotes from just a few known insurance companies. Also, local and regional insurers can provide lower insurance rates for the same services. Accurate insurance estimates. Online quotes can only be accurate if the customers provide accurate and real info about their car models and driving history. Lying about past driving incidents can make the price estimates to be lower, but when dealing with an insurance company lying to them is useless. Usually, insurance companies will do research about a potential customer before granting him coverage. Online quotes can be sorted easily. Although drivers are recommended to not choose a policy just based on its price, drivers can easily sort quotes by insurance price. Using brokerage websites will allow drivers to get quotes from multiple insurers, thus making the comparison faster and easier. For additional info, money-saving tips, and free car insurance quotes, visit https://compare-autoinsurance.Org/ Compare-autoinsurance.Org is an online provider of life, home, health, and auto insurance quotes. This website is unique because it does not simply stick to one kind of insurance provider, but brings the clients the best deals from many different online insurance carriers. In this way, clients have access to offers from multiple carriers all in one place: this website. On this site, customers have access to quotes for insurance plans from various agencies, such as local or nationwide agencies, brand names insurance companies, etc. "Online quotes can easily help drivers obtain better car insurance deals. All they have to do is to complete an online form with accurate and real info, then compare prices", said Russell Rabichev, Marketing Director of Internet Marketing Company. CONTACT: Company Name: Internet Marketing CompanyPerson for contact Name: Gurgu CPhone Number: (818) 359-3898Email: [email protected]: https://compare-autoinsurance.Org/ SOURCE: Compare-autoinsurance.Org View source version on accesswire.Com:https://www.Accesswire.Com/595055/What-Are-The-Main-Benefits-Of-Comparing-Car-Insurance-Quotes-Online View photos
to request, modification Contact us at Here or [email protected]