Missed opportunity for Turkey after court ruling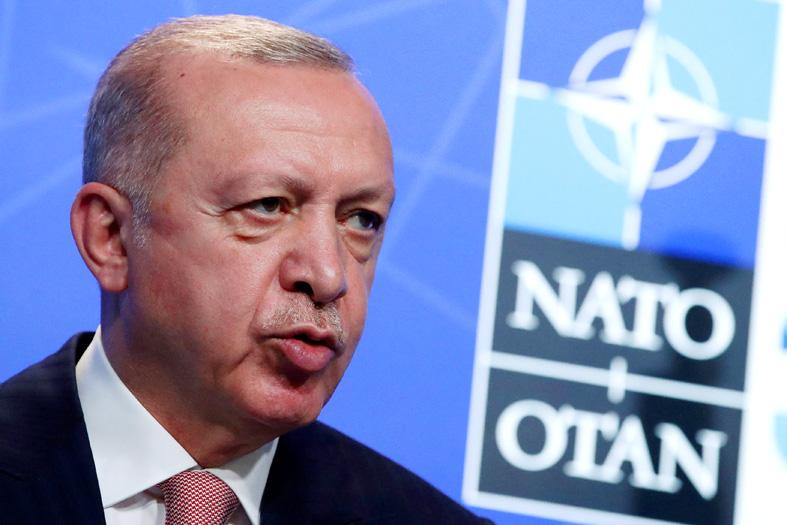 Before heading to Moscow last week, UN Secretary-General Antonio Guterres stopped in Ankara to meet Turkish President Recep Tayyip Erdogan and hail his diplomatic efforts to end the war in Ukraine.
Less than two hours after the two shook hands, much of the goodwill Ankara has engendered in the West through its unique role as mediator between warring parties has been undone, undermining Turkey's chances of capitalize on the thawing of links.
The turning point came when a court in Istanbul sentenced a philanthropist, Osman Kavala, to life in prison for his role in anti-government protests in 2013, defying Western calls to release him in a case many consider as politically motivated.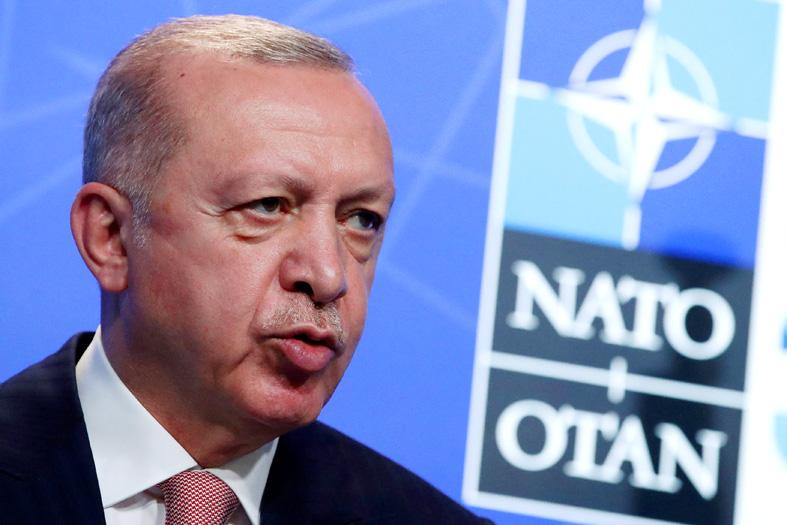 Photo: Reuters
A Western diplomat who watched headlines on his phone in surprise on Monday last week said the decision underscored how the Erdogan government could not be trusted on some issues, despite scoring political points on the issue. 'Ukraine.
Another envoy called the verdict a worst-case scenario.
Eight diplomats said the decision was a blow to Turkey's ambitions to heal frayed economic and political ties with Western countries while remaining close to Moscow. Erdogan opposes sanctions against Russia imposed since his invasion of Ukraine on February 24.
It also dampened Western hopes for rapprochement, the eight diplomats said.
It's a turnaround for Turkey, which is the only country to have hosted wartime talks between Russian and Ukrainian foreign ministers and peace negotiators. Ankara wants the West to prepare for an end to the war, including the gradual lifting of sanctions, and the lifting of restrictions on its own defense industry.
He also wants more cooperation with his NATO allies, including the United States, France and Italy, and to ease existing tensions with the West ahead of elections amid growing economic difficulties.
Fear of reviving Erdogan ahead of next year's election which recent polls suggest he could lose has also undermined chances of striking any meaningful trade or investment deals, including progress on updating an EU customs union, several diplomats said.
Erdogan and officials say the war has made allies aware of Turkey's geopolitical importance and that Ankara's balanced policy towards Ukraine has been welcomed, even admired.
The diplomats interviewed share this assessment.
The West understands Turkey's stance on sanctions and Ankara will not become a haven to escape them, Turkish officials have said.
This weekend, Erdogan's spokesman and chief foreign policy adviser Ibrahim Kalin paid a surprise visit to Kyiv to meet with Ukrainian President Volodymyr Zelenskiy.
He later said he discussed ways to end the war.
If Russia's attacks on Ukraine last through the summer, Turkey will likely come under increasing pressure from Washington and Brussels to bolster its support for Ukraine, diplomats said.
He has already sent armed drones to kyiv, blocked some Russian naval passages to the Black Sea and banned Russian flights to and from Syria.
Turkey's stance of facilitating negotiations and opposing sanctions against Moscow can only last for a while, a third diplomat said.
A move to Ukraine in the conflict could prompt Russia to punish Turkey's economy by cutting off important tourism and energy flows, or both, the person said, highlighting how the opportunity could turn into a crisis for Ankara.
Some analysts said Kavala's decision served as a warning to the opposition ahead of the election.
The president might have been emboldened by the diplomatic cover the war afforded him, they added.
Erdogan does not want to be excluded by the West, but he wants him to accept him as he is: as Turkey's strongman, said Birol Baskan, a non-resident scholar at the Institut du Moyen East based in Washington.
Comments will be moderated. Keep comments relevant to the article. Remarks containing abusive and obscene language, personal attacks of any kind or promotion will be removed and the user banned. The final decision will be at the discretion of the Taipei Times.
Sources
2/ https://www.taipeitimes.com/News/world/archives/2022/05/06/2003777811
The mention sources can contact us to remove/changing this article
What Are The Main Benefits Of Comparing Car Insurance Quotes Online
LOS ANGELES, CA / ACCESSWIRE / June 24, 2020, / Compare-autoinsurance.Org has launched a new blog post that presents the main benefits of comparing multiple car insurance quotes. For more info and free online quotes, please visit https://compare-autoinsurance.Org/the-advantages-of-comparing-prices-with-car-insurance-quotes-online/ The modern society has numerous technological advantages. One important advantage is the speed at which information is sent and received. With the help of the internet, the shopping habits of many persons have drastically changed. The car insurance industry hasn't remained untouched by these changes. On the internet, drivers can compare insurance prices and find out which sellers have the best offers. View photos The advantages of comparing online car insurance quotes are the following: Online quotes can be obtained from anywhere and at any time. Unlike physical insurance agencies, websites don't have a specific schedule and they are available at any time. Drivers that have busy working schedules, can compare quotes from anywhere and at any time, even at midnight. Multiple choices. Almost all insurance providers, no matter if they are well-known brands or just local insurers, have an online presence. Online quotes will allow policyholders the chance to discover multiple insurance companies and check their prices. Drivers are no longer required to get quotes from just a few known insurance companies. Also, local and regional insurers can provide lower insurance rates for the same services. Accurate insurance estimates. Online quotes can only be accurate if the customers provide accurate and real info about their car models and driving history. Lying about past driving incidents can make the price estimates to be lower, but when dealing with an insurance company lying to them is useless. Usually, insurance companies will do research about a potential customer before granting him coverage. Online quotes can be sorted easily. Although drivers are recommended to not choose a policy just based on its price, drivers can easily sort quotes by insurance price. Using brokerage websites will allow drivers to get quotes from multiple insurers, thus making the comparison faster and easier. For additional info, money-saving tips, and free car insurance quotes, visit https://compare-autoinsurance.Org/ Compare-autoinsurance.Org is an online provider of life, home, health, and auto insurance quotes. This website is unique because it does not simply stick to one kind of insurance provider, but brings the clients the best deals from many different online insurance carriers. In this way, clients have access to offers from multiple carriers all in one place: this website. On this site, customers have access to quotes for insurance plans from various agencies, such as local or nationwide agencies, brand names insurance companies, etc. "Online quotes can easily help drivers obtain better car insurance deals. All they have to do is to complete an online form with accurate and real info, then compare prices", said Russell Rabichev, Marketing Director of Internet Marketing Company. CONTACT: Company Name: Internet Marketing CompanyPerson for contact Name: Gurgu CPhone Number: (818) 359-3898Email: [email protected]: https://compare-autoinsurance.Org/ SOURCE: Compare-autoinsurance.Org View source version on accesswire.Com:https://www.Accesswire.Com/595055/What-Are-The-Main-Benefits-Of-Comparing-Car-Insurance-Quotes-Online View photos
to request, modification Contact us at Here or [email protected]