Prime Minister Narendra Modi to visit Lumbini on May 16 to strengthen ties between Indian Buddhism and Nepal | India News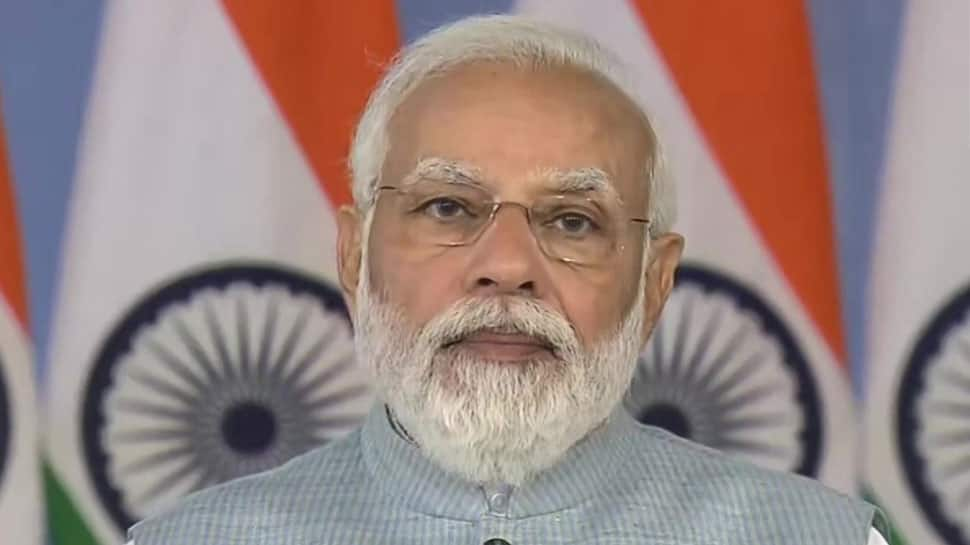 New Delhi: Prime Minister Narendra Modi is expected to visit Nepal at Buddha's birthplace Lumbini on May 16 (Buddha Purnima), strengthening Buddhism's ties with the Himalayan state and promoting India's soft power. Prime Minister Modi will travel to the neighboring Himalayan nation at the invitation of his Nepali counterpart Sher Bahadur Deuba.
In October 2021, Prime Minister Narendra Modi inaugurated Kushinagar International Airport in eastern Uttar Pradesh to help foreign tourists and Buddhist pilgrims reach the important Mahaparinirvana Temple site, where Lord Buddha once reached nirvana leaving behind his earthly body.
Kushinagar Airport is a milestone in the Indian government's 2016 plan to develop a "Buddhist circuit".
This world-class infrastructure will attract foreign tourists to India, the cradle of Buddhism and home to its holiest shrines. However, the ambitious tourist circuit can also achieve regional objectives.
According to an article by the World Economic Forum (WEF) Geostrategic Platform, despite hosting a relatively small population of Buddhists, India can claim legitimacy in its promotion of Buddhist diplomacy for a number of reasons.
First, the Buddhist faith was born in India, thus giving it a singular historical legitimacy. Second, India has many important sites for the Buddhist faith, such as Bodh Gaya, Sarnath and Nalanda. Third, India nurtured an image of protector of the persecuted thanks to the presence of the Dalai Lama and the Tibetan parliament in exile in Dharamshala.
Additionally, historical ties to Theravada Buddhism mean that India is in a good position to deepen its relationship with other Buddhist countries and create conversations between several streams of this faith.
Successfully leveraging these associations with other Buddhist countries could have an impact beyond the realm of cultural diplomacy and help in other areas of foreign policy as well. Deepening ties with Asian nations on the basis of Buddhism could potentially feed into the government's broader policy goals, for example, the "Neighborhood First" policy and the "Act East" policy.
Buddhism's potential usefulness in foreign policy largely stems from how the faith was revived after World War II. The revival had a decidedly internationalist outlook and focused on crossing existing sectarian and geographic boundaries.
This was facilitated by the founding of a number of organizations and the convening of numerous councils and conferences in the decades following the war that emphasized transnational cooperation between different Buddhist sects, the newspaper says. .
It is in this context that one can understand the efforts of the Indian government to incorporate the Buddhist heritage to form a basis for further diplomatic, economic, cultural and strategic associations within its foreign policy.
At the most basic level, Prime Minister Modi has made Buddhism a regular part of his diplomatic visits. In speeches during official international visits, such as to Sri Lanka and China, among others, Prime Minister Modi has made a conscious effort to emphasize the common Buddhist heritage.
Also, when traveling abroad, the Prime Minister sets aside a day to visit Buddhist temples whenever possible. Prime Minister Modi has often spoken on several occasions at the national level, where he praised the importance of the Buddhist faith for the development of India and the world, the WEF document explained.
The Buddha was a charismatic leader who founded a distinct religious community based on his unique teachings. Some of the members of this community were, like the Buddha himself, wandering ascetics. During its first century of existence, Buddhism spread from its place of origin in Magadha and Kosala to much of northern India, including the regions of Mathura and Ujjayani in India. west.
According to Buddhist tradition, invitations to the Council of Vesali (Sanskrit: Vaishali), held just over a century after the Buddha's death, were sent to monks living in northern and central India. India.
By the middle of the 3rd century BCE, Buddhism had won the favor of a Maurya king, Ashoka, who had established an empire that stretched from the Himalayas in the north to almost as far as Sri Lanka in the south. , according to reports.
From the 3rd century BCE and possibly earlier, magnificent Buddhist monuments such as the great stupas of Bharhut and Sanchi were built. During the first centuries of the 1st millennium AD, similar monuments were established virtually throughout the subcontinent.
Many monasteries also emerged, some in close association with the great monuments and places of pilgrimage. Considerable evidence, including evidence of inscription, indicates strong support from local rulers, including women from the various royal courts.
Sources
2/ https://zeenews.india.com/india/pm-narendra-modi-to-visit-nepal-on-may-16-to-lay-foundation-stone-of-temple-in-lumbini-2462233.html
The mention sources can contact us to remove/changing this article
What Are The Main Benefits Of Comparing Car Insurance Quotes Online
LOS ANGELES, CA / ACCESSWIRE / June 24, 2020, / Compare-autoinsurance.Org has launched a new blog post that presents the main benefits of comparing multiple car insurance quotes. For more info and free online quotes, please visit https://compare-autoinsurance.Org/the-advantages-of-comparing-prices-with-car-insurance-quotes-online/ The modern society has numerous technological advantages. One important advantage is the speed at which information is sent and received. With the help of the internet, the shopping habits of many persons have drastically changed. The car insurance industry hasn't remained untouched by these changes. On the internet, drivers can compare insurance prices and find out which sellers have the best offers. View photos The advantages of comparing online car insurance quotes are the following: Online quotes can be obtained from anywhere and at any time. Unlike physical insurance agencies, websites don't have a specific schedule and they are available at any time. Drivers that have busy working schedules, can compare quotes from anywhere and at any time, even at midnight. Multiple choices. Almost all insurance providers, no matter if they are well-known brands or just local insurers, have an online presence. Online quotes will allow policyholders the chance to discover multiple insurance companies and check their prices. Drivers are no longer required to get quotes from just a few known insurance companies. Also, local and regional insurers can provide lower insurance rates for the same services. Accurate insurance estimates. Online quotes can only be accurate if the customers provide accurate and real info about their car models and driving history. Lying about past driving incidents can make the price estimates to be lower, but when dealing with an insurance company lying to them is useless. Usually, insurance companies will do research about a potential customer before granting him coverage. Online quotes can be sorted easily. Although drivers are recommended to not choose a policy just based on its price, drivers can easily sort quotes by insurance price. Using brokerage websites will allow drivers to get quotes from multiple insurers, thus making the comparison faster and easier. For additional info, money-saving tips, and free car insurance quotes, visit https://compare-autoinsurance.Org/ Compare-autoinsurance.Org is an online provider of life, home, health, and auto insurance quotes. This website is unique because it does not simply stick to one kind of insurance provider, but brings the clients the best deals from many different online insurance carriers. In this way, clients have access to offers from multiple carriers all in one place: this website. On this site, customers have access to quotes for insurance plans from various agencies, such as local or nationwide agencies, brand names insurance companies, etc. "Online quotes can easily help drivers obtain better car insurance deals. All they have to do is to complete an online form with accurate and real info, then compare prices", said Russell Rabichev, Marketing Director of Internet Marketing Company. CONTACT: Company Name: Internet Marketing CompanyPerson for contact Name: Gurgu CPhone Number: (818) 359-3898Email: [email protected]: https://compare-autoinsurance.Org/ SOURCE: Compare-autoinsurance.Org View source version on accesswire.Com:https://www.Accesswire.Com/595055/What-Are-The-Main-Benefits-Of-Comparing-Car-Insurance-Quotes-Online View photos
to request, modification Contact us at Here or [email protected]