What is a cerebral aneurysm? Chinese President Xi Jinping Suffers From Brain Aneurysm – Know the Symptoms, Causes, and Treatment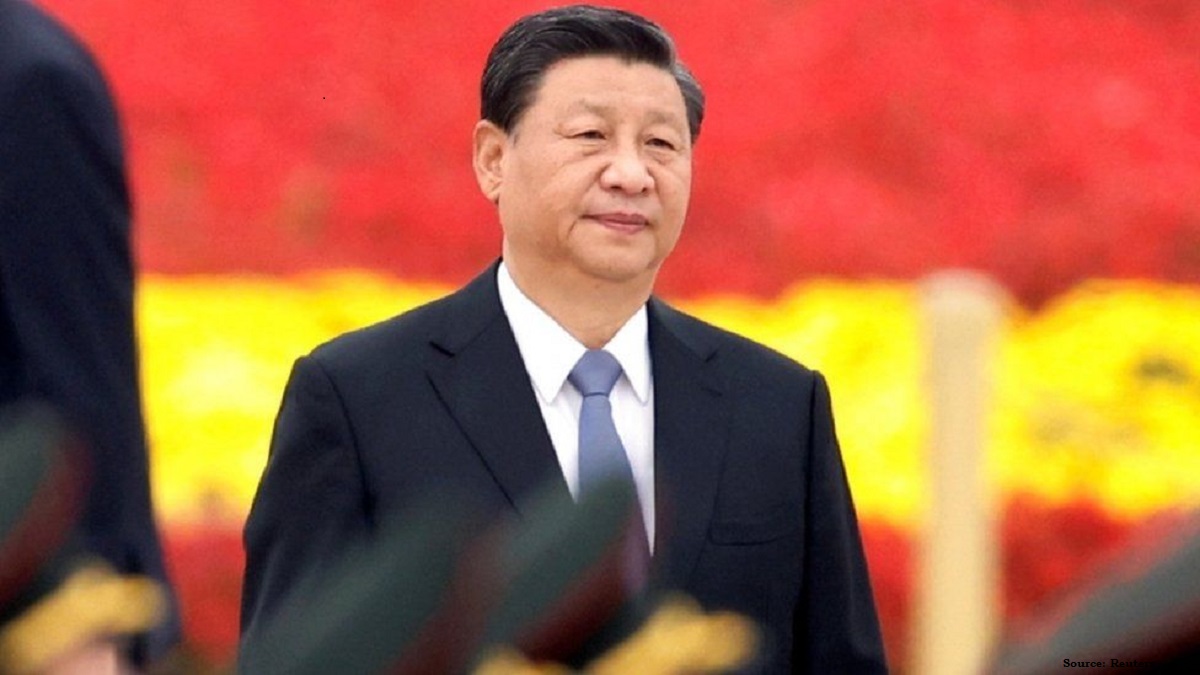 Brain aneurysm xi: Chinese President Xi Jinping reportedly suffers from a "brain aneurysm" and was hospitalized last year to deal with the same. A brain aneurysm is an abnormal enlargement of an artery, in which the blood vessel can expand and rupture without warning and cause bleeding.
The Chinese president is said to be treated with traditional Chinese medicine, as he prefers it to surgery which softens the blood vessels and shrinks the aneurysm. The report of his illness comes as he seeks a historic third consecutive term later this year.
There has been much speculation about Xi Jinping's health as he has largely avoided meeting foreign leaders since the outbreak of the COVID-19 pandemic. He was visibly limping during his visit to Italy and France in March 2019 as well. He had also delayed appearing in a public address in October 2020 and his slow speech and constant coughing had fueled speculation about his poor health.
Xi Jinping is currently focused on stabilizing the Chinese economy which has been strained due to soaring oil and gas prices and supply disruption due to the Russian-Ukrainian conflict and measures to strict lockdowns imposed by China to maintain its zero COVID-19 policy.
Read also: Chinese President Xi Jinping's surprise visit to Tibet
What is a cerebral aneurysm?
Brain aneurysm is a thin spot on an artery in the brain that swells or swells and fills with blood. The bulging aneurysm can put pressure on surrounding nerves and brain tissue. It can also rupture and leak blood, causing a subarachnoid hemorrhage that can lead to stroke, brain damage, coma, or even death.
Aneurysms can vary in size, from small being about 1/8 inch to almost an inch. Aneurysms larger than one inch are called giant aneurysms and they are difficult to treat and pose a higher health risk to the individual.
Brain Aneurysm Symptoms
Most brain aneurysms have no symptoms until they become very large or rupture, and small aneurysms usually do not produce symptoms.
A large brain aneurysm can put pressure on surrounding tissues and nerves, causing:
-Numbness
-Weakness
– Pain above and behind the eye
-Dilated pupil
– Vision changes or double vision
– Paralysis on one side of the face
A ruptured brain aneurysm can cause:
– Sudden and extremely severe headaches
-Nausea
-Torticollis
-Sensitivity to light
-Seizures
-Temporary loss of consciousness
-Heart attack
-Leakage of a small amount of blood into the brain causing sentinel bleeding.
Causes of brain aneurysm
Brain aneurysms form when the walls of the arteries in the brain become thin and weak. Aneurysms usually form in the weaker sections, at the branching points of the arteries. Brain aneurysms can be present from birth or be caused by an abnormality in the arterial wall.
The following factors are thought to contribute to the formation of brain aneurysms:
-Hypertension (high blood pressure)
-Smoking
– Congenital predisposition (genetic)
-Complication of certain types of blood infections
– Injury/trauma to blood vessels
Treatment of brain aneurysms
Not all brain aneurysms require treatment. as some very small ones that are not at risk of breaking can be left alone and monitored regularly for any growth. Treatments for unruptured brain aneurysms that have not shown risky symptoms can have potentially serious complications and must be weighed against the predicted risk of rupture.
Doctors consider a range of factors when determining the best treatment option for an unruptured aneurysm, including its size, type, location, and risk of rupture, as well as age, health, and the medical history of the person concerned and the risk of treatment.
The main treatment options include surgery, endovascular treatments, or other therapies to manage symptoms and prevent damage from unruptured and ruptured aneurysms.
Also Read: What is the Taj Mahal Controversy? Petition filed in Allahabad HC to open halls of Taj Mahal to check Hindu idols
Sources
2/ https://www.jagranjosh.com/current-affairs/what-is-cerebral-aneurysm-chinas-president-xi-jinping-suffering-from-cerebral-aneurysm-1652250150-1
The mention sources can contact us to remove/changing this article
What Are The Main Benefits Of Comparing Car Insurance Quotes Online
LOS ANGELES, CA / ACCESSWIRE / June 24, 2020, / Compare-autoinsurance.Org has launched a new blog post that presents the main benefits of comparing multiple car insurance quotes. For more info and free online quotes, please visit https://compare-autoinsurance.Org/the-advantages-of-comparing-prices-with-car-insurance-quotes-online/ The modern society has numerous technological advantages. One important advantage is the speed at which information is sent and received. With the help of the internet, the shopping habits of many persons have drastically changed. The car insurance industry hasn't remained untouched by these changes. On the internet, drivers can compare insurance prices and find out which sellers have the best offers. View photos The advantages of comparing online car insurance quotes are the following: Online quotes can be obtained from anywhere and at any time. Unlike physical insurance agencies, websites don't have a specific schedule and they are available at any time. Drivers that have busy working schedules, can compare quotes from anywhere and at any time, even at midnight. Multiple choices. Almost all insurance providers, no matter if they are well-known brands or just local insurers, have an online presence. Online quotes will allow policyholders the chance to discover multiple insurance companies and check their prices. Drivers are no longer required to get quotes from just a few known insurance companies. Also, local and regional insurers can provide lower insurance rates for the same services. Accurate insurance estimates. Online quotes can only be accurate if the customers provide accurate and real info about their car models and driving history. Lying about past driving incidents can make the price estimates to be lower, but when dealing with an insurance company lying to them is useless. Usually, insurance companies will do research about a potential customer before granting him coverage. Online quotes can be sorted easily. Although drivers are recommended to not choose a policy just based on its price, drivers can easily sort quotes by insurance price. Using brokerage websites will allow drivers to get quotes from multiple insurers, thus making the comparison faster and easier. For additional info, money-saving tips, and free car insurance quotes, visit https://compare-autoinsurance.Org/ Compare-autoinsurance.Org is an online provider of life, home, health, and auto insurance quotes. This website is unique because it does not simply stick to one kind of insurance provider, but brings the clients the best deals from many different online insurance carriers. In this way, clients have access to offers from multiple carriers all in one place: this website. On this site, customers have access to quotes for insurance plans from various agencies, such as local or nationwide agencies, brand names insurance companies, etc. "Online quotes can easily help drivers obtain better car insurance deals. All they have to do is to complete an online form with accurate and real info, then compare prices", said Russell Rabichev, Marketing Director of Internet Marketing Company. CONTACT: Company Name: Internet Marketing CompanyPerson for contact Name: Gurgu CPhone Number: (818) 359-3898Email: [email protected]: https://compare-autoinsurance.Org/ SOURCE: Compare-autoinsurance.Org View source version on accesswire.Com:https://www.Accesswire.Com/595055/What-Are-The-Main-Benefits-Of-Comparing-Car-Insurance-Quotes-Online View photos
to request, modification Contact us at Here or [email protected]