Northern Ireland protocol: Boris Johnson's decision to do battle with the EU is a cynical ploy against the national interest Comment from a Scot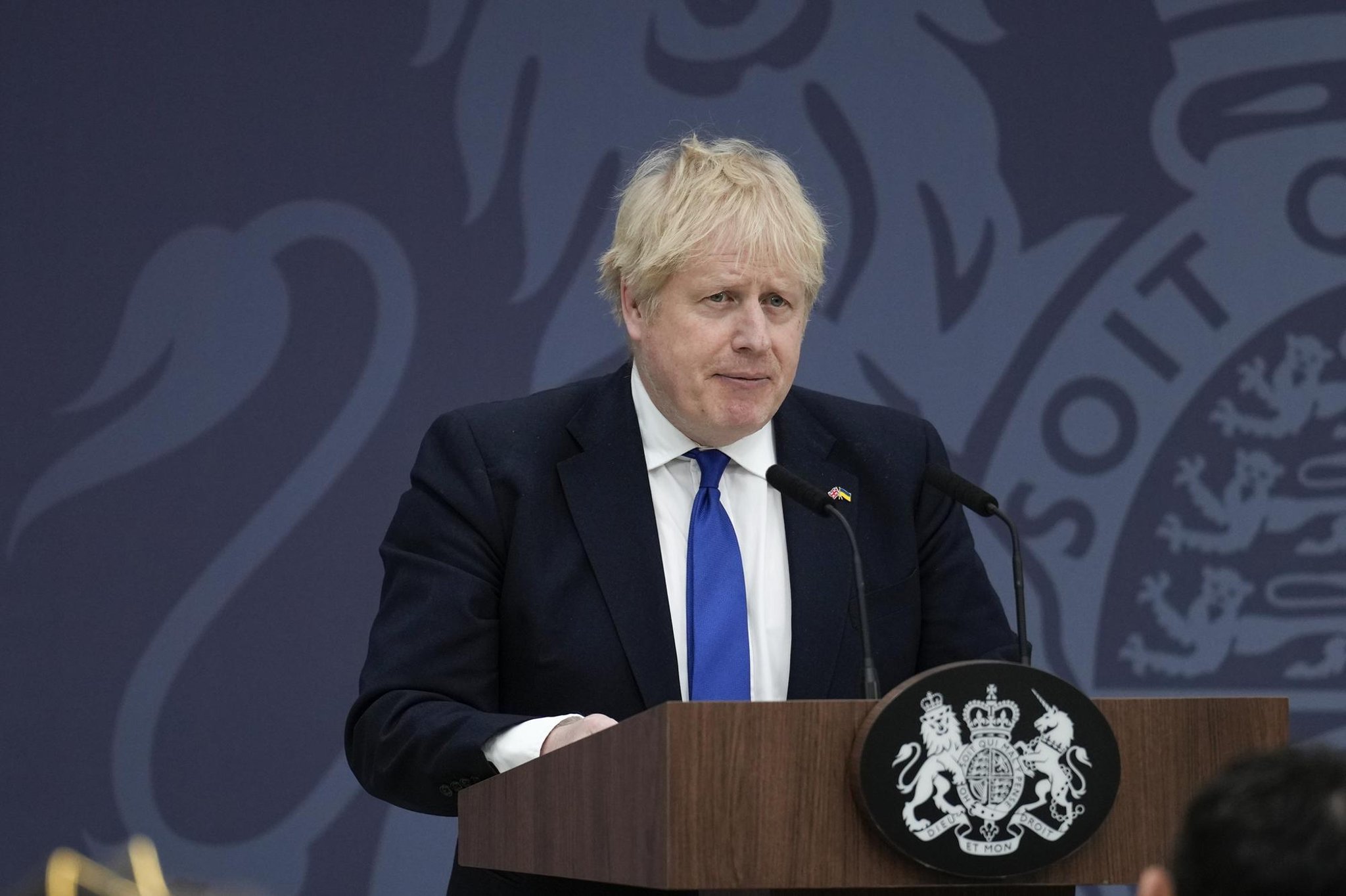 There has always been a danger that politicians elected on a Brexit ticket will seek, especially in troubled times, to do battle with their old enemies, the Brussels bureaucrats, to rekindle the passions of their supporters.
But there are several reasons why this would be strongly against the national interest.
The protocol appears to be problematic, causing too much friction in trade between mainland Britain and Northern Ireland. But the EU has made a number of suggestions on how to improve the situation. These may not be good enough, but they show that he takes the issue seriously and is willing to talk about it.
However, on the UK side, Foreign Secretary Liz Truss has ordered officials to draft legislation that would remove the need to screen all goods shipped across the Irish Sea in clear breach of protocol.
Given the need to avoid checks at the Irish border, this would pose a threat to the integrity of the EU's single market, which Brussels must take seriously. This is why there are sincere fears that the UK's actions could trigger a trade war with the EU.
Read more
< style="display:block;padding-top:74.6032%"/>
Read more
Boris Johnson's threat to the EU over Northern Ireland is "self-absorption and self-…
If this happened, it would add to our current considerable economic problems and would also create a division between European democracies at a time when they must unite against Vladimir Putin.
Boris Johnson must drop anti-EU rhetoric and find a compromise with the EU over the Northern Ireland protocol (Photo: Matt Dunham/WPA pool/Getty Images)
And the mere threat to unilaterally tear up the protocol shows that the UK government cares little about the rule of law.
Johnson's government signed that international deal, but is now threatening to go back on its word. Ministers essentially send the message that they cannot be trusted, just as their colleagues travel the world trying to get other countries to sign trade deals.
Trade officials in those countries will take notice of such attitudes, while their Foreign Office assessments of Johnson's character are likely to make for uncomfortable reading.
The UK needs a government that sees the EU as a friend, not an enemy. If Johnson cynically continues to replay old wars to shore up support, that's yet another reason why he should leave.
Sources
2/ https://www.scotsman.com/news/opinion/columnists/northern-ireland-protocol-boris-johnsons-decision-to-pick-a-fight-with-eu-is-a-cynical-ploy-that-is-contrary-to-the-national-interest-scotsman-comment-3690214
The mention sources can contact us to remove/changing this article
What Are The Main Benefits Of Comparing Car Insurance Quotes Online
LOS ANGELES, CA / ACCESSWIRE / June 24, 2020, / Compare-autoinsurance.Org has launched a new blog post that presents the main benefits of comparing multiple car insurance quotes. For more info and free online quotes, please visit https://compare-autoinsurance.Org/the-advantages-of-comparing-prices-with-car-insurance-quotes-online/ The modern society has numerous technological advantages. One important advantage is the speed at which information is sent and received. With the help of the internet, the shopping habits of many persons have drastically changed. The car insurance industry hasn't remained untouched by these changes. On the internet, drivers can compare insurance prices and find out which sellers have the best offers. View photos The advantages of comparing online car insurance quotes are the following: Online quotes can be obtained from anywhere and at any time. Unlike physical insurance agencies, websites don't have a specific schedule and they are available at any time. Drivers that have busy working schedules, can compare quotes from anywhere and at any time, even at midnight. Multiple choices. Almost all insurance providers, no matter if they are well-known brands or just local insurers, have an online presence. Online quotes will allow policyholders the chance to discover multiple insurance companies and check their prices. Drivers are no longer required to get quotes from just a few known insurance companies. Also, local and regional insurers can provide lower insurance rates for the same services. Accurate insurance estimates. Online quotes can only be accurate if the customers provide accurate and real info about their car models and driving history. Lying about past driving incidents can make the price estimates to be lower, but when dealing with an insurance company lying to them is useless. Usually, insurance companies will do research about a potential customer before granting him coverage. Online quotes can be sorted easily. Although drivers are recommended to not choose a policy just based on its price, drivers can easily sort quotes by insurance price. Using brokerage websites will allow drivers to get quotes from multiple insurers, thus making the comparison faster and easier. For additional info, money-saving tips, and free car insurance quotes, visit https://compare-autoinsurance.Org/ Compare-autoinsurance.Org is an online provider of life, home, health, and auto insurance quotes. This website is unique because it does not simply stick to one kind of insurance provider, but brings the clients the best deals from many different online insurance carriers. In this way, clients have access to offers from multiple carriers all in one place: this website. On this site, customers have access to quotes for insurance plans from various agencies, such as local or nationwide agencies, brand names insurance companies, etc. "Online quotes can easily help drivers obtain better car insurance deals. All they have to do is to complete an online form with accurate and real info, then compare prices", said Russell Rabichev, Marketing Director of Internet Marketing Company. CONTACT: Company Name: Internet Marketing CompanyPerson for contact Name: Gurgu CPhone Number: (818) 359-3898Email: [email protected]: https://compare-autoinsurance.Org/ SOURCE: Compare-autoinsurance.Org View source version on accesswire.Com:https://www.Accesswire.Com/595055/What-Are-The-Main-Benefits-Of-Comparing-Car-Insurance-Quotes-Online View photos
to request, modification Contact us at Here or [email protected]