Australia's spy chief fears democracy is leaning toward tyranny. This is a struggle that will define the 21st century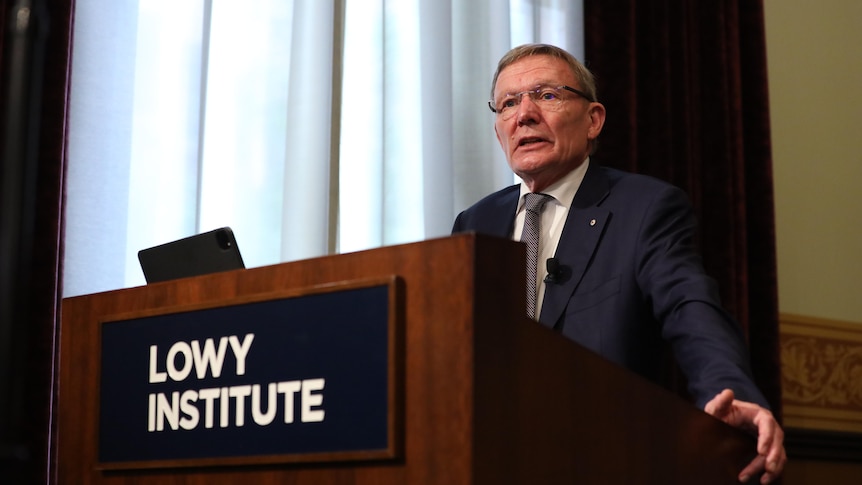 It's not every day that a name is checked by the head of our international spy agency. But that's what happened this week when Paul Symon, the director general of Australia's secret service, spoke at the Lowy Institute.
he was describing his vision for the future of foreign espionage when he stopped mid-sentence and asked if Stan Grant was in the room.
Now I was supposed to be there but I got caught up in work at the ABC. Lucky. I may have ducked my head and crawled out pleading "That wasn't me, I wasn't there!"
Symon wanted to comment on something I had written, that democracy leans toward tyranny. He said he found the idea disturbing, but he could see how it was happening in our world.
In challenging democracy, I was playing the line uttered by Martin Luther King Jr and repeated by Barack Obama that the arc of the moral universe is long but it bends toward justice.
A pleasant but false feeling. If so, then African Americans and Indigenous people here have been waiting a very long time.
King and Obama were talking about hope, not experience.
Obama had to go so far as to erase race and racism to be elected the first black president of the United States. Do you remember when he said there was no black America or white America, just the United States of America? He knew that wasn't true and African Americans knew that Obama was just saying what white America wanted to hear.
If the moral universe leans towards anything, it is towards power. Power renders justice, defines it, sets its limits and decides for whom justice will be rendered.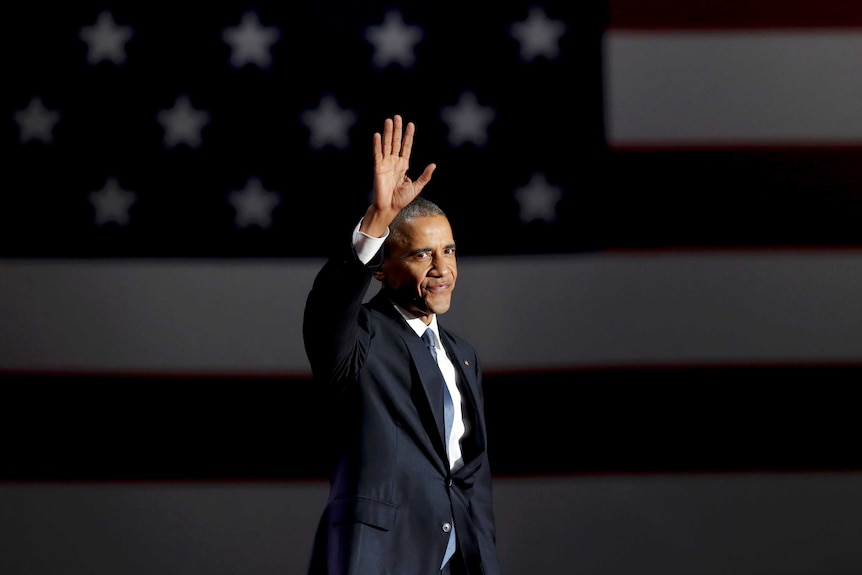 The dream of liberalism
It is the vanity of one of the founding myths of the West that we are on an endless march of progress, that liberalism and democracy will deliver us to a place of virtue.
The German philosopher Hegel popularized this idea with his theory of an arc of history rising in the east and setting in the west: the march of history towards utopia was as irresistible as nature itself. -same.
There have been many Hegelians since. Karl Marx read Hegel and saw the future of communism. American political scientist Francis Fukuyama saw the fall of the Berlin Wall in 1989 and declared that "the end of history", the final victory of liberal democracy.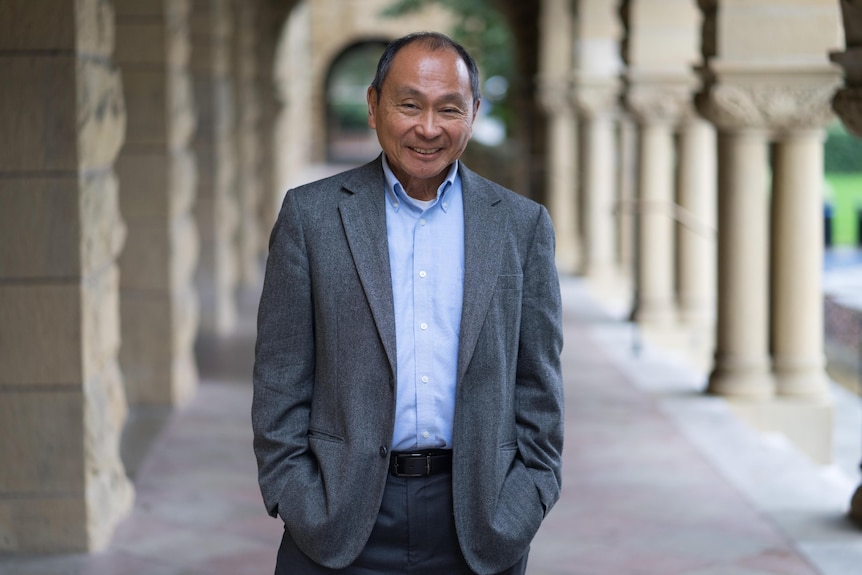 Three decades later, in his new book, Liberalism and Its Discontents, Fukuyama admits that liberal democracy is, as he writes, "under grave threat worldwide," but he still clings to his promise. .
Essentially, he says, it is not liberalism that has failed, but we have failed it with our intolerance, our moral decadence and the rise of democratic autocrats, strongmen who harness fear and anxiety and rule dividing us.
As Fukuyama puts it: "Liberalism has been challenged in recent years not only by right-wing populists, but also by a renewed progressive left.
But he did not abandon the faith. And faith is the critical word.
Liberalism can be seen as theodicy, an attempt to justify God in the face of evil. In this sense, to defend liberalism in the face of its complicity with evil: in corruption, in racism, sexism, genocide, imperialism.
This is not to deny the greater good that beats at the heart of liberalism, the dream of freedom itself. But this dream always remains that: a dream.
The cancer that is eating American democracy
Psychologist Stephen Pinker clings to faith. It tells us that we live in the best of times: a time of world peace, technological advancement, we are healthier and wealthier, and live longer than at any other time in human history.
Yes. But try saying that to someone who lives in Yemen, Syria, Afghanistan, North Korea or the Democratic Republic of Congo.
Try telling that to someone in Ukraine.
What about America, the so-called "shining city on the hill," what Abraham Lincoln called mankind's last great hope? Try telling a dirt-poor Appalachian farmer or an unemployed rust-belt factory worker that these are the best times.
Try telling African Americans who die under the knee of the cops that this is the best case scenario.
Gross inequality is a cancer that eats away at American democracy. In the world's richest country, life expectancy has fallen amid what has been called an epidemic of gun violence, suicide, drug abuse, poverty and despair.
The belief in endless progress and utopian visions leads us to freedom and democracy, but it also leads to the gulag and the gas chamber.
Is democracy leaning towards tyranny? Remember, Adolf Hitler was elected.
Vladimir Putin is elected. Viktor Orban in Hungary, who boasted of his "illiberal democracy", was elected.
Brazilian Jair Bolsanaro and Indian Narendra Modi have each been accused of undermining democracy. Both were democratically elected.
Today the Philippines elected its new president Ferdinand Marcos Junior, son of former dictator and kleptocrat Ferdinand Marcos, who kept an iron grip on the nation for decades.
Marcos Junior succeeds another elected autocrat, Rodrigo Duterte, whose daughter will now be sworn in as vice president.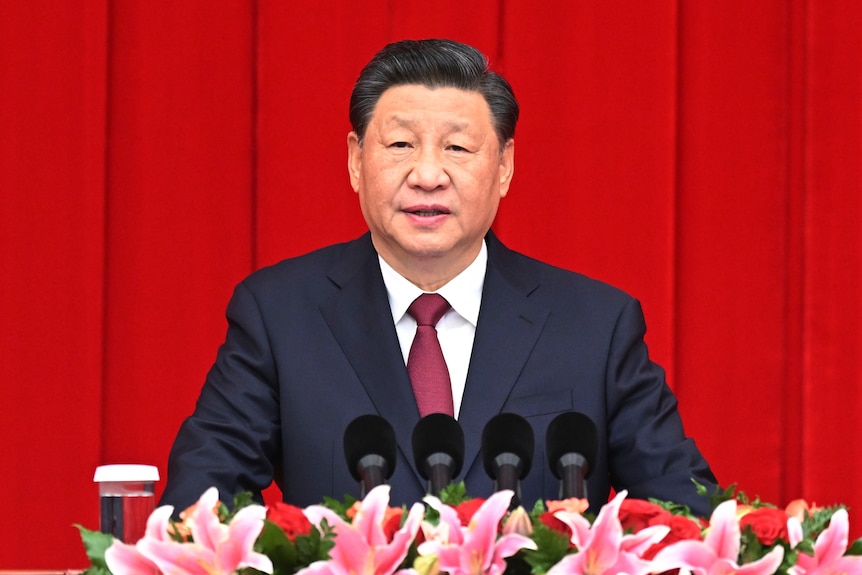 Are the democracies in our region leaning towards authoritarianism?
We are democracy: the demos, the people. As we bow to tyranny, so do our institutions.
Francis Fukuyama certainly knows that. His book is an attempt to save liberalism from itself.
Paul Symon, our spy chief, fears that the democracies in our region are tipping towards authoritarianism.
He pointed to the influence of autocratic foreign powers and the temptation of largesse.
Loading
It is not difficult to understand that he is talking about the Solomon Islands and China. Why, however? Because democracy often fails its own tests. As citizens lose faith in democracies, other nations too look the other way.
Xi Jinping thinks China has a better model. His vision for the future of his country certainly does not embrace democracy.
The 21st century will be defined by the struggle between democracy and autocracy.
Faith in progress is not enough. The story does not unfold in a straight line. Tyranny is always on the lookout for justice and freedom.
Power corrupts democracy. Power is to politics what atoms are to matter. The laws of politics are like the laws of physics.
As the esteemed Australian historian Christopher Clark, who has written extensively on Germany and the World War, said, "As gravity bends light, so power bends time."
Stan Grant is ABC's international affairs analyst and presents China Tonight Monday at 9:35 p.m. on ABC TV and Tuesday at 8 p.m. on ABC News Channel.
Sources
2/ https://www.abc.net.au/news/2022-05-15/australia-spy-chief-democracy-bending-toward-tyranny-struggle/101065102
The mention sources can contact us to remove/changing this article
What Are The Main Benefits Of Comparing Car Insurance Quotes Online
LOS ANGELES, CA / ACCESSWIRE / June 24, 2020, / Compare-autoinsurance.Org has launched a new blog post that presents the main benefits of comparing multiple car insurance quotes. For more info and free online quotes, please visit https://compare-autoinsurance.Org/the-advantages-of-comparing-prices-with-car-insurance-quotes-online/ The modern society has numerous technological advantages. One important advantage is the speed at which information is sent and received. With the help of the internet, the shopping habits of many persons have drastically changed. The car insurance industry hasn't remained untouched by these changes. On the internet, drivers can compare insurance prices and find out which sellers have the best offers. View photos The advantages of comparing online car insurance quotes are the following: Online quotes can be obtained from anywhere and at any time. Unlike physical insurance agencies, websites don't have a specific schedule and they are available at any time. Drivers that have busy working schedules, can compare quotes from anywhere and at any time, even at midnight. Multiple choices. Almost all insurance providers, no matter if they are well-known brands or just local insurers, have an online presence. Online quotes will allow policyholders the chance to discover multiple insurance companies and check their prices. Drivers are no longer required to get quotes from just a few known insurance companies. Also, local and regional insurers can provide lower insurance rates for the same services. Accurate insurance estimates. Online quotes can only be accurate if the customers provide accurate and real info about their car models and driving history. Lying about past driving incidents can make the price estimates to be lower, but when dealing with an insurance company lying to them is useless. Usually, insurance companies will do research about a potential customer before granting him coverage. Online quotes can be sorted easily. Although drivers are recommended to not choose a policy just based on its price, drivers can easily sort quotes by insurance price. Using brokerage websites will allow drivers to get quotes from multiple insurers, thus making the comparison faster and easier. For additional info, money-saving tips, and free car insurance quotes, visit https://compare-autoinsurance.Org/ Compare-autoinsurance.Org is an online provider of life, home, health, and auto insurance quotes. This website is unique because it does not simply stick to one kind of insurance provider, but brings the clients the best deals from many different online insurance carriers. In this way, clients have access to offers from multiple carriers all in one place: this website. On this site, customers have access to quotes for insurance plans from various agencies, such as local or nationwide agencies, brand names insurance companies, etc. "Online quotes can easily help drivers obtain better car insurance deals. All they have to do is to complete an online form with accurate and real info, then compare prices", said Russell Rabichev, Marketing Director of Internet Marketing Company. CONTACT: Company Name: Internet Marketing CompanyPerson for contact Name: Gurgu CPhone Number: (818) 359-3898Email: [email protected]: https://compare-autoinsurance.Org/ SOURCE: Compare-autoinsurance.Org View source version on accesswire.Com:https://www.Accesswire.Com/595055/What-Are-The-Main-Benefits-Of-Comparing-Car-Insurance-Quotes-Online View photos
to request, modification Contact us at Here or [email protected]