Turkey says it is ready to discuss with Finland and Sweden over NATO candidacy | world news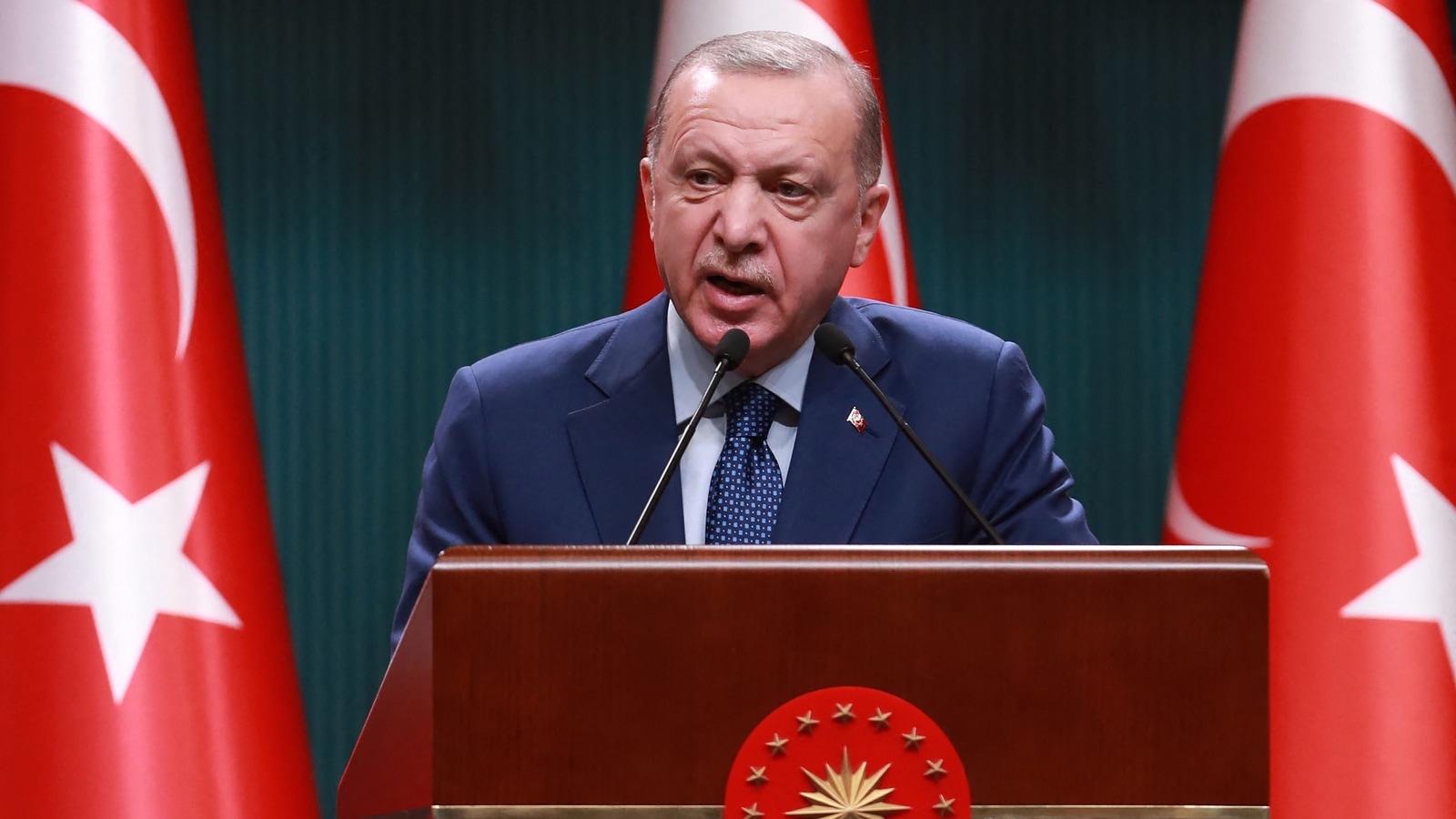 Turkey said it was ready on Saturday to discuss Finland's and Sweden's plans to join NATO, despite accusing them of harboring "terrorist organisations".
"A large majority of the Turkish people are against the membership of the countries which support the terrorist organization of the PKK (…) but these are the questions which we must discuss of course with our NATO allies as well as with these country," said the Minister of Foreign Affairs. Mevlut Cavusoglu arriving for talks in Berlin with his NATO counterparts as well as Finland and Sweden.
The PKK is the Kurdistan Workers' Party, which has been designated as a terrorist organization in the United Kingdom, the European Union and the United States.
Close story
Two years later, the Cannes Film Festival is preparing for a normal party

After the 2020 Cannes Film Festival was canceled by the pandemic and the 2021 edition was curtailed with even kisses banned on the red carpet, the Côte d'Azur's lavish movie night is set to return with a festival that promises… be something normal.

Sri Lanka: President Rajapaksa swears in 4 ministers, all from his party

The Sri Lankan president was sworn in to four new Cabinet ministers on Saturday in a bid to ensure stability until a full cabinet is formed in the politically and economically crisis-ridden island nation. In a bid to bring stability, President Gotabaya Rajapaksa reappointed five-time Sri Lankan Prime Minister Ranil Wickremesinghe on Thursday and swore in four ministers on Saturday until a full cabinet is appointed. The four ministers belong to the Sri Lankan Podujana Peramuna party of the president.

Thousands expected to rally across the United States for abortion rights

The planned nationwide protests are a response to a leaked draft opinion showing that the conservative majority of the United States Supreme Court is considering overturning Roe v. Wade, a landmark 1973 decision guaranteeing access to abortion nationwide. "We are done with attacks on abortion. We are marching TODAY to make our voices heard loud and clear," read a tweet from the Women's March, one of the groups behind the Bans protests. Off Our Bodies.

G7 criticizes India's decision to halt wheat exports: Germany

Agriculture ministers from the Group of Seven industrialized nations on Saturday condemned India's decision to ban unapproved wheat exports after the country was hit by a punishing heatwave. "If everyone starts to impose export restrictions or close markets, it would worsen the crisis," German Agriculture Minister Cem Ozdemir told a press conference in Stuttgart.

New Zealand Prime Minister Jacinda Ardern tested positive for Covid

New Zealand Prime Minister Jacinda Ardern has tested positive for Covid-19 with moderate symptoms, her office said in a statement on Saturday. She will not be in parliament for the government's emissions reduction plan on Monday and the budget on Thursday, but "travel arrangements for her trade mission to the United States are unaffected at this stage," the statement said. She has been in isolation since Sunday, when her partner Clarke Gayford tested positive, he added.
Sources
2/ https://www.hindustantimes.com/world-news/turkey-says-open-to-talking-with-finland-sweden-over-nato-bid-101652550560666.html
The mention sources can contact us to remove/changing this article
What Are The Main Benefits Of Comparing Car Insurance Quotes Online
LOS ANGELES, CA / ACCESSWIRE / June 24, 2020, / Compare-autoinsurance.Org has launched a new blog post that presents the main benefits of comparing multiple car insurance quotes. For more info and free online quotes, please visit https://compare-autoinsurance.Org/the-advantages-of-comparing-prices-with-car-insurance-quotes-online/ The modern society has numerous technological advantages. One important advantage is the speed at which information is sent and received. With the help of the internet, the shopping habits of many persons have drastically changed. The car insurance industry hasn't remained untouched by these changes. On the internet, drivers can compare insurance prices and find out which sellers have the best offers. View photos The advantages of comparing online car insurance quotes are the following: Online quotes can be obtained from anywhere and at any time. Unlike physical insurance agencies, websites don't have a specific schedule and they are available at any time. Drivers that have busy working schedules, can compare quotes from anywhere and at any time, even at midnight. Multiple choices. Almost all insurance providers, no matter if they are well-known brands or just local insurers, have an online presence. Online quotes will allow policyholders the chance to discover multiple insurance companies and check their prices. Drivers are no longer required to get quotes from just a few known insurance companies. Also, local and regional insurers can provide lower insurance rates for the same services. Accurate insurance estimates. Online quotes can only be accurate if the customers provide accurate and real info about their car models and driving history. Lying about past driving incidents can make the price estimates to be lower, but when dealing with an insurance company lying to them is useless. Usually, insurance companies will do research about a potential customer before granting him coverage. Online quotes can be sorted easily. Although drivers are recommended to not choose a policy just based on its price, drivers can easily sort quotes by insurance price. Using brokerage websites will allow drivers to get quotes from multiple insurers, thus making the comparison faster and easier. For additional info, money-saving tips, and free car insurance quotes, visit https://compare-autoinsurance.Org/ Compare-autoinsurance.Org is an online provider of life, home, health, and auto insurance quotes. This website is unique because it does not simply stick to one kind of insurance provider, but brings the clients the best deals from many different online insurance carriers. In this way, clients have access to offers from multiple carriers all in one place: this website. On this site, customers have access to quotes for insurance plans from various agencies, such as local or nationwide agencies, brand names insurance companies, etc. "Online quotes can easily help drivers obtain better car insurance deals. All they have to do is to complete an online form with accurate and real info, then compare prices", said Russell Rabichev, Marketing Director of Internet Marketing Company. CONTACT: Company Name: Internet Marketing CompanyPerson for contact Name: Gurgu CPhone Number: (818) 359-3898Email: [email protected]: https://compare-autoinsurance.Org/ SOURCE: Compare-autoinsurance.Org View source version on accesswire.Com:https://www.Accesswire.Com/595055/What-Are-The-Main-Benefits-Of-Comparing-Car-Insurance-Quotes-Online View photos
to request, modification Contact us at Here or [email protected]