Will Xi Jinping quit the Chinese presidency? Rumors swirl about CPC leader's ill health and mishandling of Covid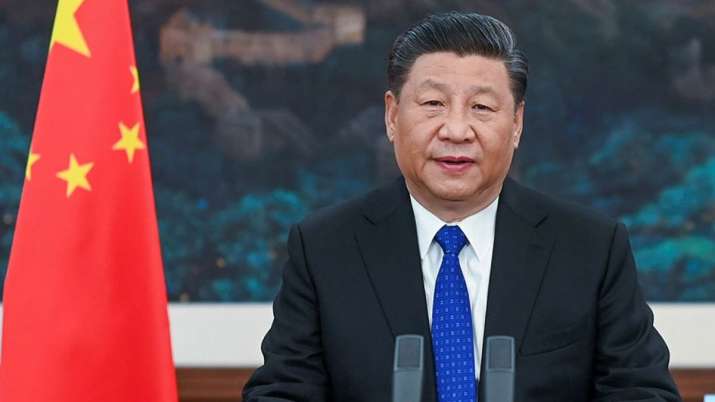 Strong points
There are several rumors that Xi may step down as Chinese president after rumors of ill health
China's economy is shrinking amid the president's 'zero-Covid' policy, closing businesses.
Current Premier Li Keqiang will assume the position on behalf of Jinpings: Rumors.
After several reports claimed that Chinese President Xi Jinping suffered from a "brain aneurysm", the country's social media is buzzing with rumors that the Chinese premier may soon step down from his top job. Rumors suggest that the leader's poor health is just another subtext to the leaders' mismanagement during Covid-19.
The ruling Chinese Communist Party (CCP) has recently come under strong pressure from citizens, the West and the world over its failed measures to coping with the economy after Covid-19. Russia's war against Ukraine added a lot of tension to the list.
Will Jinping quit soon?
The growing rumors of Xi Jinping's resignation began after a meeting of the party's Politburo Standing Committee, which is the collective leadership group that rules China. Additionally, a video made by a Canada-based blogger was making the rounds on social media before China censored it.
The blogger claimed that until a big party meeting is held in the latter part of the year, Xi Jinping will be forced to withdraw from the Chinese Communist Party. Current Premier Li Keqiang will take over on behalf of Jinpings to take over the day-to-day running of the party and government.
Xi's health
Chinese President Xi Jinping suffers from a "cerebral aneurysm" and had to be hospitalized at the end of 2021, reported the media. We learn that he preferred to be treated with traditional Chinese medicines rather than undergo surgery, which relaxes the blood vessels and shrinks the aneurysms.
Earlier in March 2019 during Xi's visit to Italy his gait was observed to be unusual with a noticeable limp and later also in France during the same tour he was seen taking support while trying to sit. Similarly, during a speech to the public in Shenzhen in October 2020, his late appearance, slow speech and coughing fit again led to speculation about his poor health.
Failure of the Zero-Covid policy, repercussions on the economy
To curb the spread of the coronavirus, the Chinese president had decreed a "zero-Covid" policy. However, the strategy failed as widespread shutdowns hampered businesses across the country. Despite low infection rates, the country had locked down more than 180 million people with strict rules as part of their anti-covid approach.
A senior Chinese official said the pandemic is a stumbling block for economic and social development.
Strict Covid restrictions have also brought industrial production to a halt, causing supply chains to be disrupted for the first time. Manufacturing activity has been on a steady decline, reaching its lowest level since February 2020.
Moreover, as Shanghai's lockdown period drags on, analysts from various investment banks have also lowered their forecasts for the country's economic growth rate. In April, China's yuan currency fell more than 4%, the biggest monthly drop in 28 years.
(entrances to agencies)
latest world news
Sources
2/ https://www.indiatvnews.com/news/world/xi-jinping-to-step-down-as-chinese-president-rumors-buzz-over-cpc-leader-ill-health-covid-mismanagement-economy-fall-2022-05-15-776711
The mention sources can contact us to remove/changing this article
What Are The Main Benefits Of Comparing Car Insurance Quotes Online
LOS ANGELES, CA / ACCESSWIRE / June 24, 2020, / Compare-autoinsurance.Org has launched a new blog post that presents the main benefits of comparing multiple car insurance quotes. For more info and free online quotes, please visit https://compare-autoinsurance.Org/the-advantages-of-comparing-prices-with-car-insurance-quotes-online/ The modern society has numerous technological advantages. One important advantage is the speed at which information is sent and received. With the help of the internet, the shopping habits of many persons have drastically changed. The car insurance industry hasn't remained untouched by these changes. On the internet, drivers can compare insurance prices and find out which sellers have the best offers. View photos The advantages of comparing online car insurance quotes are the following: Online quotes can be obtained from anywhere and at any time. Unlike physical insurance agencies, websites don't have a specific schedule and they are available at any time. Drivers that have busy working schedules, can compare quotes from anywhere and at any time, even at midnight. Multiple choices. Almost all insurance providers, no matter if they are well-known brands or just local insurers, have an online presence. Online quotes will allow policyholders the chance to discover multiple insurance companies and check their prices. Drivers are no longer required to get quotes from just a few known insurance companies. Also, local and regional insurers can provide lower insurance rates for the same services. Accurate insurance estimates. Online quotes can only be accurate if the customers provide accurate and real info about their car models and driving history. Lying about past driving incidents can make the price estimates to be lower, but when dealing with an insurance company lying to them is useless. Usually, insurance companies will do research about a potential customer before granting him coverage. Online quotes can be sorted easily. Although drivers are recommended to not choose a policy just based on its price, drivers can easily sort quotes by insurance price. Using brokerage websites will allow drivers to get quotes from multiple insurers, thus making the comparison faster and easier. For additional info, money-saving tips, and free car insurance quotes, visit https://compare-autoinsurance.Org/ Compare-autoinsurance.Org is an online provider of life, home, health, and auto insurance quotes. This website is unique because it does not simply stick to one kind of insurance provider, but brings the clients the best deals from many different online insurance carriers. In this way, clients have access to offers from multiple carriers all in one place: this website. On this site, customers have access to quotes for insurance plans from various agencies, such as local or nationwide agencies, brand names insurance companies, etc. "Online quotes can easily help drivers obtain better car insurance deals. All they have to do is to complete an online form with accurate and real info, then compare prices", said Russell Rabichev, Marketing Director of Internet Marketing Company. CONTACT: Company Name: Internet Marketing CompanyPerson for contact Name: Gurgu CPhone Number: (818) 359-3898Email: [email protected]: https://compare-autoinsurance.Org/ SOURCE: Compare-autoinsurance.Org View source version on accesswire.Com:https://www.Accesswire.Com/595055/What-Are-The-Main-Benefits-Of-Comparing-Car-Insurance-Quotes-Online View photos
to request, modification Contact us at Here or [email protected]