Jonah Goldberg: Trump's goal is to tighten control over the GOP, not help him win the election | Jonas Goldberg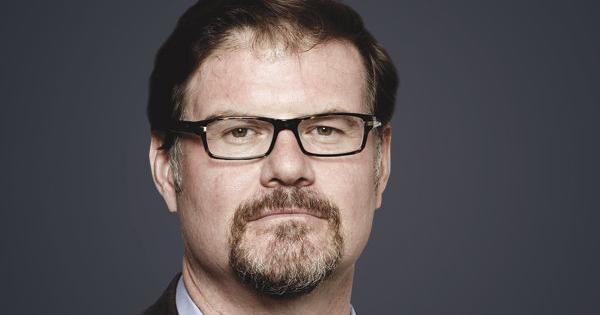 Jonah Goldberg Tribune Content Agency
Sen. Ted Cruz of Texas said something interesting during his campaign for Dave McCormick, one of the GOP nomination contenders to replace incumbent Sen. Pat Toomey of Pennsylvania.
Just once, I'd like to see a Republican candidate stand up in a primary and say, I'm a moderate establishment squish. I absolutely do not stand for anything. It would at least be refreshing and honest. But nobody says that. He then added, And by the way, they all swear their love for Donald Trump. I love Donald Trump. No no. I like Donald Trump more. No no no. I tattooed Donald Trump on the back.
Cruz's remarks invited mockery, given that he battled Trump for the 2016 GOP presidential nomination until the convention and then pledged his love for Trump despite Trump insulting Cruz's wife, suggested Cruz's father was related to the John F. Kennedys. assassination and claimed that Cruz stole from the Iowa caucuses.
There's no point in sitting around thinking about Cruz's lack of self-awareness. But he made a good point. It is true that with very few exceptions, Republican primary candidates swear their love for Trump. Some are more obsequious and brazen than others, of course. In Ohio, Josh Mandel lost his bid for the GOP Senate nomination and Trump's endorsement despite running as Renfield in Trump Dracula.
People also read…
Besides the memory of his own sycophancy of Trump, the other odd note in Cruz's performance was his assertion that the establishment is still run by moderate Republican squishes. The reality is that insofar as there is an establishment, everyone from nationalist donors like Peter Thiel to the Heritage Foundation to Fox News is mostly MAGA.
House Republicans completed their transition to full MAGA when they defenestrated Rep. Liz Cheney and replaced her with Rep. Elise Stefanik, who transformed from a thoughtful Republican moderate into little more than a Twitter troll.
It's true that Senate Republican Leader Mitch McConnell doesn't like Trump, but he's neither a moderate nor a squish. (He also said he would vote for Trump if he was the party's 2024 presidential nominee.)
The key to understanding the GOP primaries is understanding that neither traditional conservative ideology nor even competence are qualifications or differentiators anymore. If they were, Liz Cheney wouldn't be an outcast, and bomb-throwing Reps. Marjorie Taylor Greene and Lauren Boebert wouldn't be Republican stars. Everyone has to be an angry populist revolutionary who wants to see the world burn.
Of course, none of Trump's criteria for endorsements has anything to do with ideological or even partisan litmus tests. Candidates seeking his endorsement should praise him profusely. They must also buy into his false claim that the 2020 election was stolen from him. And, if they check those boxes, they must have a better chance of winning without his approval. Trump wants to pick winners, so he can take credit for being a kingmaker.
Trump's real goal is not to expand the party but to consolidate his control over it. As Fred Bauer notes in National Review, Trump has been more focused on asserting his dominance over the GOP than on winning the Republicans in the election.
The irony is that Trump is now dealing with the woes of being the establishment. And while his agenda bears no resemblance to a normal establishment agenda, he still has to deal with politicians with their own ambitions, and they give Trump a taste of his own medicine.
In the final days of the Pennsylvania primary, GOP Senate candidate Kathy Barnette set out to attack the swamp in Trumpian fashion. But who are the swamp creatures, according to Barnette? People like Fox News Sean Hannity, who carried more water for Trump than a thousand Gunga Dins.
Although he coined the word, MAGA actually belongs to the people. Barnette said during a recent debate. Our values ​​have never, ever evolved into President Trump's values. It was President Trump who changed and aligned with our values. Translation: MAGA is bigger than Trump now.
Trump will have more wins and losses in this primary season, but the biggest lesson is clear: the dice have been rolled. Josh Mandel didn't stop campaigning when Trump pushed him away. Cruz was perfectly happy campaigning for McCormick against Trump-endorsed candidate Dr. Mehmet Oz. McCormick surrounded himself with former aides to Trump, who apparently weren't afraid to work against their former boss. A politician like Florida Governor Ron DeSantis started out as a student of Trumpism and is now a MAGA master.
Trump's revolution in the GOP succeeded, but as Jacques Mallet du Pan wrote in 1793 of the chaos in France, Like Saturn, the Revolution devours its children.
Jonah Goldberg is editor of The Dispatch and host of The Remnant podcast. His Twitter handle is @JonahDispatch. The Goldbergs column is provided by Tribune Content Agency.
Get weekly opinion pieces, letters and editorials straight to your inbox!
Sources
2/ https://newsadvance.com/opinion/columnists/goldberg_jonah/jonah-goldberg-trump-s-goal-is-to-solidify-control-over-the-gop-not-help-it/article_2637f80e-d84d-11ec-9603-573648c6422e.html
The mention sources can contact us to remove/changing this article
What Are The Main Benefits Of Comparing Car Insurance Quotes Online
LOS ANGELES, CA / ACCESSWIRE / June 24, 2020, / Compare-autoinsurance.Org has launched a new blog post that presents the main benefits of comparing multiple car insurance quotes. For more info and free online quotes, please visit https://compare-autoinsurance.Org/the-advantages-of-comparing-prices-with-car-insurance-quotes-online/ The modern society has numerous technological advantages. One important advantage is the speed at which information is sent and received. With the help of the internet, the shopping habits of many persons have drastically changed. The car insurance industry hasn't remained untouched by these changes. On the internet, drivers can compare insurance prices and find out which sellers have the best offers. View photos The advantages of comparing online car insurance quotes are the following: Online quotes can be obtained from anywhere and at any time. Unlike physical insurance agencies, websites don't have a specific schedule and they are available at any time. Drivers that have busy working schedules, can compare quotes from anywhere and at any time, even at midnight. Multiple choices. Almost all insurance providers, no matter if they are well-known brands or just local insurers, have an online presence. Online quotes will allow policyholders the chance to discover multiple insurance companies and check their prices. Drivers are no longer required to get quotes from just a few known insurance companies. Also, local and regional insurers can provide lower insurance rates for the same services. Accurate insurance estimates. Online quotes can only be accurate if the customers provide accurate and real info about their car models and driving history. Lying about past driving incidents can make the price estimates to be lower, but when dealing with an insurance company lying to them is useless. Usually, insurance companies will do research about a potential customer before granting him coverage. Online quotes can be sorted easily. Although drivers are recommended to not choose a policy just based on its price, drivers can easily sort quotes by insurance price. Using brokerage websites will allow drivers to get quotes from multiple insurers, thus making the comparison faster and easier. For additional info, money-saving tips, and free car insurance quotes, visit https://compare-autoinsurance.Org/ Compare-autoinsurance.Org is an online provider of life, home, health, and auto insurance quotes. This website is unique because it does not simply stick to one kind of insurance provider, but brings the clients the best deals from many different online insurance carriers. In this way, clients have access to offers from multiple carriers all in one place: this website. On this site, customers have access to quotes for insurance plans from various agencies, such as local or nationwide agencies, brand names insurance companies, etc. "Online quotes can easily help drivers obtain better car insurance deals. All they have to do is to complete an online form with accurate and real info, then compare prices", said Russell Rabichev, Marketing Director of Internet Marketing Company. CONTACT: Company Name: Internet Marketing CompanyPerson for contact Name: Gurgu CPhone Number: (818) 359-3898Email: [email protected]: https://compare-autoinsurance.Org/ SOURCE: Compare-autoinsurance.Org View source version on accesswire.Com:https://www.Accesswire.Com/595055/What-Are-The-Main-Benefits-Of-Comparing-Car-Insurance-Quotes-Online View photos
to request, modification Contact us at Here or [email protected]