Will Australia's Prime Minister of Manchuria become soft on China and disrupt US security policies, putting QUAD and AUKUS at risk?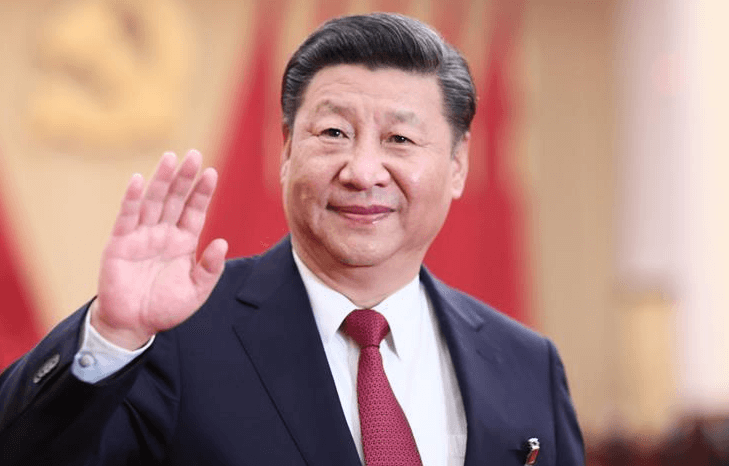 When QUAD leaders meet in the Japanese capital Tokyo on May 24, who will represent Australia to interact with US President Joe Biden, Indian Prime Minister Narendra Modi and Japanese Prime Minister Fumio Kishida?
The answer will only be clear after this evening (May 20). Australians are voting in their parliamentary elections today. If the incumbent conservative coalition led by Liberal Party leader Scott Morrisson manages to fill the post, then he will be in Tokyo.
But if the centre-left Labor party emerges victorious as opinion polls predict, then its leader Anthony Albanese will attend what will become his first formal meeting as Prime Minister of the Quadrilateral Security Dialogue between Australia, India, Japan and the United States. .
In fact, Albanese is so keen on being in Tokyo that he said The Australian newspaper that he will be sworn in as prime minister on Sunday or Monday in order to attend the summit.
I will visit the QUAD and reacquaint myself with (not only) President Joe Biden, but also meet, very importantly, Japanese Prime Minister Fumio Kishida and Indian Prime Minister Narendra Modi, who are important friends of Australia .
Of course, if none of them emerge victorious (some predictions say it will be a hung parliament), then the constitutional pundits will step in. But, if Albanese is the winner as expected, then will the Chinese factor remain the cementing factor of the QUAD?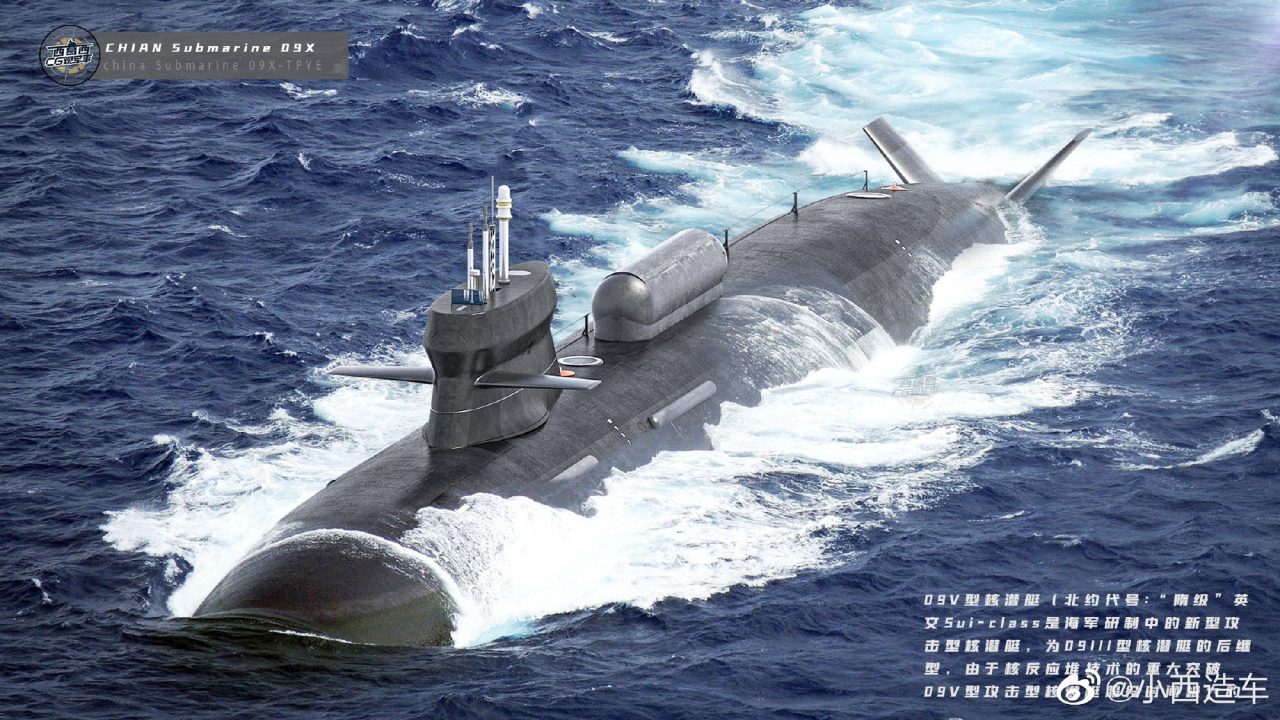 The Chinese factor in Australia
The history of Labor Parties and the emergence of China as a big issue in the Australian election campaign makes an analyst very circumspect and cautious this time around when answering this question.
It may be noted that posters of Chinese supremo Xi Jinping showing him voting for Labor have been displayed on billboards across Australia. This is undoubtedly the work of those who do not like Chinese hegemony in the country.
Xi's name has consistently cropped up in all press conferences lately amid allegations of foreign interference in Australian affairs. Prime Minister Morrison and his colleagues made China a big issue during campaigns.
Australian Home Secretary Karen Andrews has accused China of deliberately announcing its security pact with the Solomon Islands during an election campaign to undermine her government's re-election chances.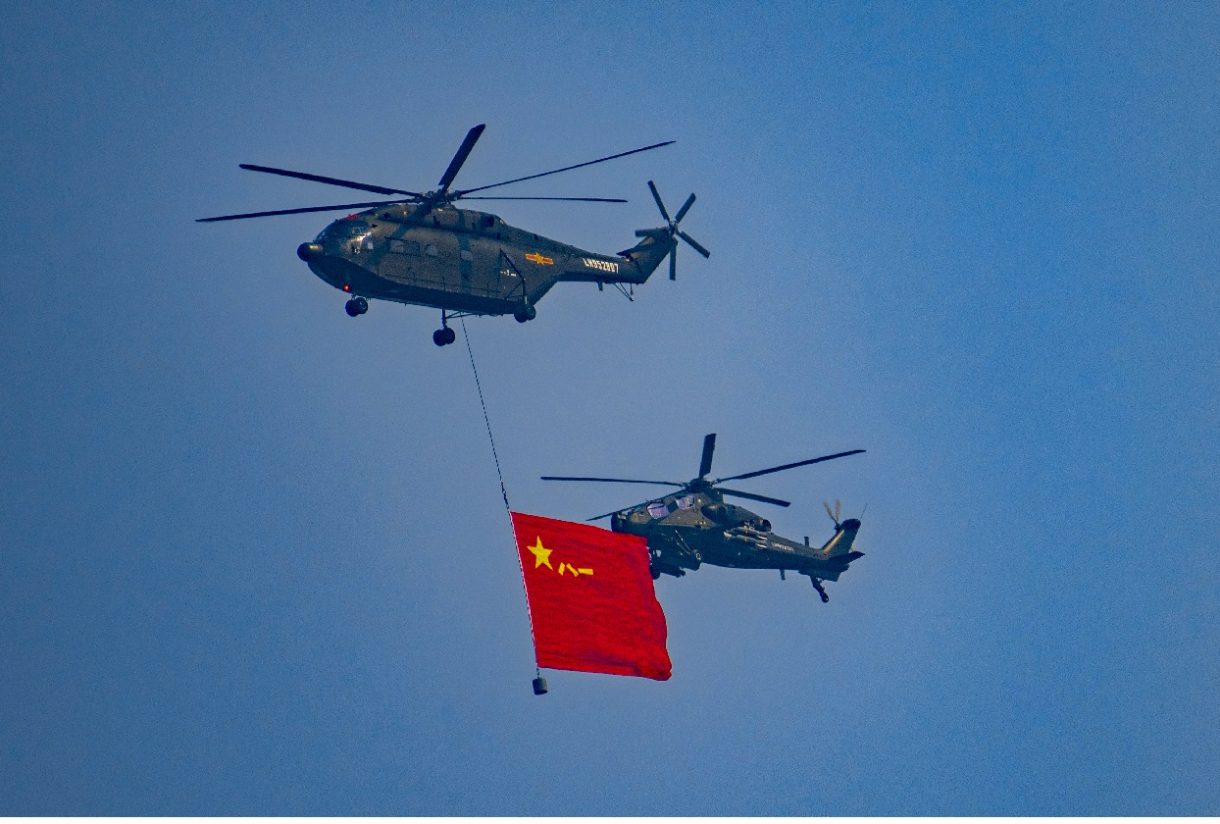 Beijing is clearly very aware that there was a federal election campaign going on here right now. Why now? Why, in the midst of the federal election campaign, is all this coming to light? Andrews asked in a recent interview, adding, "We talk about political interference and it takes many forms.
Similarly, Australian Defense Minister Peter Dutton alleged there was evidence that the Chinese Communist Party wanted the Australian government to change in the May 21 election because a centre-right Labor Party administration left would try to appease Beijing.
Responding to a question during a defense policy debate at the National Press Club, Dutton said the evidence included communication on the Chinese social media platform WeChat and how editors of language newspapers Chinese in Australia had been pressured.
There were also other elements, of course, that I cannot address publicly, Dutton said in an apparent reference to classified security briefings.
There is no doubt in my mind that the Chinese Communist Party would like to see a change of government in the May 21 election. No questions at all, Dutton said.
Prime Minister Morrison himself has accused his rival Albanese of being the Chinese government's choice in this election.
In fact, to Morrison, Albanese is a Manchurian candidate, a Cold War-era slur that refers to someone acting for the enemy. Of course, the Prime Minister later retracted those comments, but by then he had made it clear to Australians that the centre-left Labor party could not be trusted with Australia's security.
It may be noted here that the British security service, also known as MI5 (Military Intelligence, Section 5), recently revealed how China bends foreign politicians to its will all over the world with money and Support. And Australia is no exception to this phenomenon.
Espionage and foreign interference have supplanted terrorism as the main security concern, according to Mike Burgess, the head of the Australian Security Intelligence Organization (asio), in February.
He says his agency recently foiled an attempt by a person nicknamed the puppeteer, working for a foreign government, to interfere in an Australian election. Using an offshore account, the puppeteer planned to back candidates who supported foreign government interests or who were deemed vulnerable to inducements and culture.
It was like a foreign interference startup, Burgess said.
The spy chief did not identify either the government or the puppeteer. But, it was reported that an Australian senator (who died in March this year of a suspected heart attack) said she had been reliably told the person's identity.
She named a prominent Australian businessman of Chinese descent. Of course, the person concerned denied the allegations. But Burgess made it obvious, without saying so formally, that the country she was referring to was China.
The Chinese organization engaging in these types of activities is believed to be a branch of the Communist Party of China called the United Front Work Department.
If history is any guide, the Australian Labor Party has a pro-China bias. One of its former prime ministers, Paul Keating, is always quoted on this subject.
China and the Labor Party
Shortly after the end of the Cold War, Keating gave a highly controversial speech to a think tank in 1994: If we don't succeed in Asia-Pacific, we won't succeed anywhere. In this regard, he said Australia had "nothing to fear" from China's growing influence and that China should be seen as a great ally of Australia.
It was again the Labor Party whose Prime Minister Kevin Rudd had apparently scuttled, in 2008, the then fledgling Quadrilateral Security Dialogue, initiated by then Japanese Prime Minister Abe and backed by India and the United States. -United.
And what was worse, to compound the indignity, Rudd's Foreign Secretary, Stephen Smith, had derogatorily announced Australia's withdrawal from the QUAD initiative, standing alongside his Chinese counterpart, being given Beijing's well-publicized opposition to the Quad idea.
Against this history, now an aspiring Australian Labor Prime Minister, Albanese, expressing his desire to attend the QUAD summit in Tokyo next week means that today's Labor party may have changed its mind on China, notwithstanding the contrary allegations.
In fact, Albanese rejected what he called an outrageous (pro-China) insult against him. The Chinese Communist Party has changed. She's more forward-looking, she's more aggressive and that means Australia, of course, has to react, he said in a debate at the other daytime.
In fact, many foreign policy experts in Australia believe that despite what the Labor and Liberal parties may say during the election campaign, there is now broad bipartisan support for most substantial changes in Chinese policy and that both parties support recent national security announcements. and defence, also widely perceived as motivated by China.
Incidentally, Labor showed more hostility towards China when it signed a security pact with the Solomon Islands, a Pacific island nation that also has a security agreement with Australia. Labor slammed the deal as "a massive foreign policy failure" that came despite warnings that Honiara was closing in on China.
Labor is also committed to the AUKUS deal and Australia's plan to acquire nuclear-powered submarines, Canberras' interventions in critical infrastructure in the South Pacific and domestic ballistic missile manufacturing. The party also criticized China's ban on many Australian exports.
That being the case, will the Chinese desire for a changed government in Canberra make a big difference? We have to wait and see.
A seasoned author and journalist, Prakash Nandais is Chairman of the Editorial Board of EurAsian Times and has been commentating on politics, foreign policy and strategic affairs for nearly three decades. A former National Fellow of the Indian Council for Historical Research and a recipient of the Seoul Peace Prize Fellowship, he is also a Distinguished Fellow of the Institute for Peace and Conflict Studies. CONTACT:

[email protected]
Sources
2/ https://eurasiantimes.com/will-australias-manchurian-pm-go-soft-on-china-wreak-us/
The mention sources can contact us to remove/changing this article
What Are The Main Benefits Of Comparing Car Insurance Quotes Online
LOS ANGELES, CA / ACCESSWIRE / June 24, 2020, / Compare-autoinsurance.Org has launched a new blog post that presents the main benefits of comparing multiple car insurance quotes. For more info and free online quotes, please visit https://compare-autoinsurance.Org/the-advantages-of-comparing-prices-with-car-insurance-quotes-online/ The modern society has numerous technological advantages. One important advantage is the speed at which information is sent and received. With the help of the internet, the shopping habits of many persons have drastically changed. The car insurance industry hasn't remained untouched by these changes. On the internet, drivers can compare insurance prices and find out which sellers have the best offers. View photos The advantages of comparing online car insurance quotes are the following: Online quotes can be obtained from anywhere and at any time. Unlike physical insurance agencies, websites don't have a specific schedule and they are available at any time. Drivers that have busy working schedules, can compare quotes from anywhere and at any time, even at midnight. Multiple choices. Almost all insurance providers, no matter if they are well-known brands or just local insurers, have an online presence. Online quotes will allow policyholders the chance to discover multiple insurance companies and check their prices. Drivers are no longer required to get quotes from just a few known insurance companies. Also, local and regional insurers can provide lower insurance rates for the same services. Accurate insurance estimates. Online quotes can only be accurate if the customers provide accurate and real info about their car models and driving history. Lying about past driving incidents can make the price estimates to be lower, but when dealing with an insurance company lying to them is useless. Usually, insurance companies will do research about a potential customer before granting him coverage. Online quotes can be sorted easily. Although drivers are recommended to not choose a policy just based on its price, drivers can easily sort quotes by insurance price. Using brokerage websites will allow drivers to get quotes from multiple insurers, thus making the comparison faster and easier. For additional info, money-saving tips, and free car insurance quotes, visit https://compare-autoinsurance.Org/ Compare-autoinsurance.Org is an online provider of life, home, health, and auto insurance quotes. This website is unique because it does not simply stick to one kind of insurance provider, but brings the clients the best deals from many different online insurance carriers. In this way, clients have access to offers from multiple carriers all in one place: this website. On this site, customers have access to quotes for insurance plans from various agencies, such as local or nationwide agencies, brand names insurance companies, etc. "Online quotes can easily help drivers obtain better car insurance deals. All they have to do is to complete an online form with accurate and real info, then compare prices", said Russell Rabichev, Marketing Director of Internet Marketing Company. CONTACT: Company Name: Internet Marketing CompanyPerson for contact Name: Gurgu CPhone Number: (818) 359-3898Email: [email protected]: https://compare-autoinsurance.Org/ SOURCE: Compare-autoinsurance.Org View source version on accesswire.Com:https://www.Accesswire.Com/595055/What-Are-The-Main-Benefits-Of-Comparing-Car-Insurance-Quotes-Online View photos
to request, modification Contact us at Here or collaboration[email protected]