UN rights chief hands China public relations victory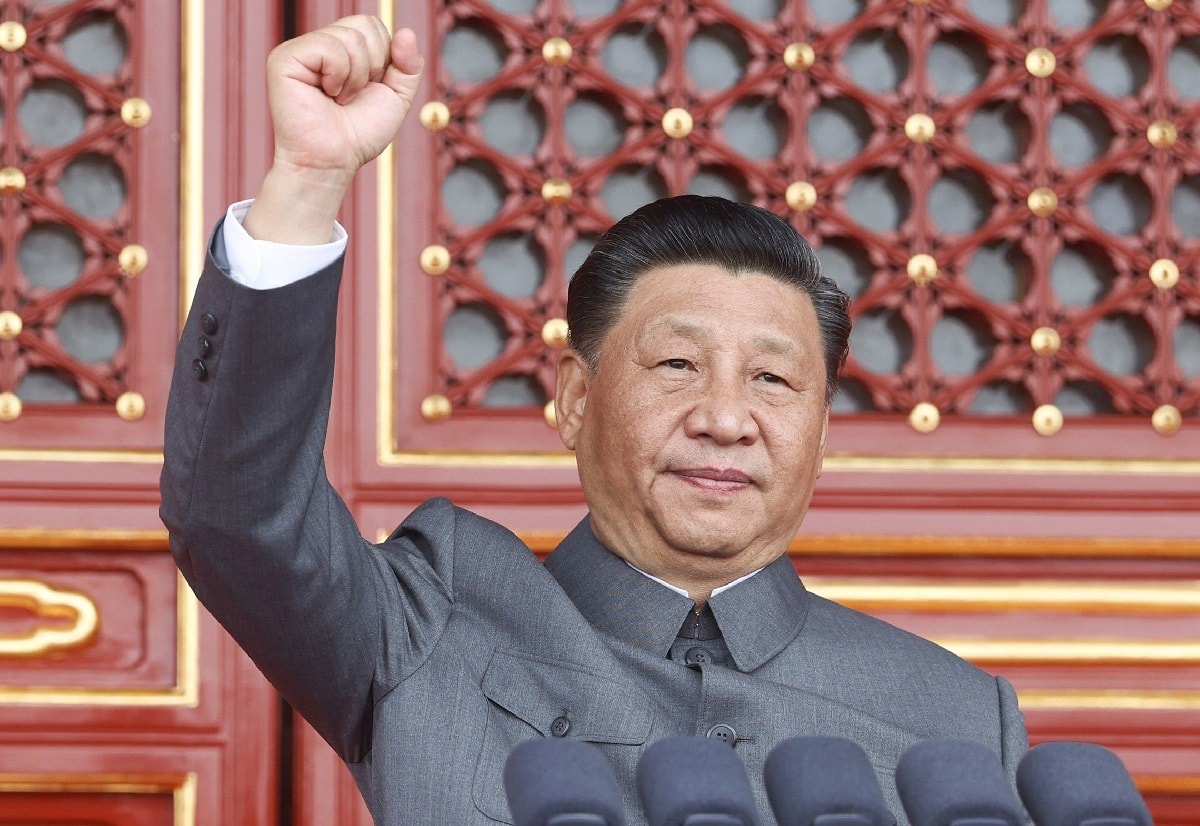 Whether through incompetence or lack of determination, the United Nations human rights system has helped China and undermined its mission.
A preview of her recent trip to Beijing, the UN High Commissioner for Human Rights, Michèle Bachelet, the visit would allow her to speak candidly with Chinese leaders about their human rights practices and the need to fulfill their obligations under international human rights law. Instead, the visit was a public relations victory for China, allowing Beijing to use the UN to positively shape its image and fend off criticism of its human rights practices.
The systematic human rights violations in China are well known. From political repression in Hong Kong, to religious persecution in Tibet, to genocide in Xinjiang, there are few places where human rights are so under attack. Yet China continues its long-standing practice of aggressively denying these well-documented abuses. He also continues to hinder the efforts of the UN highlight and criticize its record.
After Bachelet expressed concern about China's treatment of its Uyghur population in 2018, it took years for China and the High Commission to agree on the parameters of a visit. In an ominous sign of obsequiousness towards China, as these discussions continued, the Office of the United Nations High Commissioner delayed the publication of a report on Chinese human rights abuses in Xinxiang despite numerous calls for its publication.
As expected, Beijing insisted on conditions for the Bachelets' visit that undermined its purpose, including banning confidential meetings with Uyghur families and banning visits to detention centers. Bachelet accepted these restrictions despite strong warnings human rights experts that the trip would be manipulated by Beijing to its advantage and American concerns that the conditions imposed by the Beijing authorities on the visit did not allow for a full and independent assessment of the human rights environment.
As expected, China seized the moment.
China trumpeted positive comments from Bachelet during the visit. These included his assertion that China has a crucial role to play in multilateral institutions and his praise for Beijing's leadership on poverty reduction, the United Nations' Sustainable Development Goals and its legislation protecting human rights. womens rights.
Chinese propaganda was so blatant that Secretary of State Antony Blinken launched a strong reprimand Beijing's manipulation. He reiterated the United States' recognition of China's ongoing genocide and crimes against humanity committed by Chinese authorities in Xinjiang.
The reaction of human rights groups has also been scathingaccusing Bachelet of being nice to China and dodging calls for an investigation into China's abuses.
Shaken by the critics, Bachelet felt the need to defend the trip. But even after leaving China, she carefully phrased her words so as not to offend her Chinese hosts. She insisted the trip was not an investigation into China's detention of more than a million Uyghurs in concentration camps. Instead, Bachelet describe the meeting as a discussion of concerns that could be very useful in the future to continue to cooperate and collaborate.
Unfortunately, this is not new to the UN. Beijing's attempts to expand its global influence through international institutions are well known. For example, China scored a public relations victory when the World Health Organizationendorsed Beijing's accountabout the origins of COVID-19 last year. And China has repeatedly blocked Taiwan's application for observer status in UN organizations, including the WHO.
China's manipulation is particularly evident when a Chinese national heads a United Nations organization. For example, despite being an international air traffic hub, Taiwan's participation in the International Civil Aviation Organization has been limited by Secretary General Fang Liu. As Secretary General of the International Telecommunication Union, Houlin ZhaodefendedBeijing's priorities. Similarly, the United Nations Industrial Development OrganizationrentedChinas Belt and Road Initiative under the leadership of General Manager Li Yong. And today, the Food and Agriculture Organization of the United Nations is actively working promote Chinese influence in Asia and Africa under the leadership of General Manager Qu Dongyu.
China's growing influence at the UN has alarmed US policymakers and spurred legislation. But to deal with it successfully requires vision and determination on the part of the administration. Will the Biden administration answer the call? On the UN human rights front, there is reason to doubt.
Nearly 18 months after taking office, the Biden administration has no plan to reform the Human Rights Council, let alone counter China's influence within it. Secretary Blinkens speech on the administrations' China policy last week barely mentioned the Human Rights Council, and he vowed the United States would continue to raise human rights issues and call for change , but did not provide any details on what the United States will do to hold China accountable.
Bachelet's apparent indifference to Xi Jinping's genocide should be a wake-up call. As a first step, US Ambassador to the Human Rights Council Michle Taylor is expected to introduce a resolution demanding the immediate release of the long-delayed report on Xinxiang by the High Commission's office and calling for a commission of inquiry into the genocide. . Obtaining enough votes in the Council will be difficult, but the very demand for accountability from Council member states is a first step in shaking China's apparent inscrutability.
Next steps should include suspending China from the Human Rights Council and reforming the Council to improve the composition and make the body worthy of its mandate. In addition, the United States should announce its opposition to Bachelet for a second term, like in 2018 when the UN Secretary-General first considered her as High Commissioner. A key qualification for the job is the ability to resist intimidation and manipulation by China and other powerful member states, a bar that Bachelet has repeatedly failed to clear.
Speeches and tweets alone will not free more than a million Uyghurs from concentration camps. It's time for the Biden administration to deliver on its promise to show American leadership and take meaningful action.
Morgan Lorraine Via is vice president of government affairs at the Jewish Institute for National Security of America (JINSA). Brett D. Schaefer is The Heritage Foundations Jay Kingham Fellow in International Regulatory Affairs.
Sources
2/ https://www.19fortyfive.com/2022/06/un-human-rights-chief-hands-china-a-pr-victory/
The mention sources can contact us to remove/changing this article
What Are The Main Benefits Of Comparing Car Insurance Quotes Online
LOS ANGELES, CA / ACCESSWIRE / June 24, 2020, / Compare-autoinsurance.Org has launched a new blog post that presents the main benefits of comparing multiple car insurance quotes. For more info and free online quotes, please visit https://compare-autoinsurance.Org/the-advantages-of-comparing-prices-with-car-insurance-quotes-online/ The modern society has numerous technological advantages. One important advantage is the speed at which information is sent and received. With the help of the internet, the shopping habits of many persons have drastically changed. The car insurance industry hasn't remained untouched by these changes. On the internet, drivers can compare insurance prices and find out which sellers have the best offers. View photos The advantages of comparing online car insurance quotes are the following: Online quotes can be obtained from anywhere and at any time. Unlike physical insurance agencies, websites don't have a specific schedule and they are available at any time. Drivers that have busy working schedules, can compare quotes from anywhere and at any time, even at midnight. Multiple choices. Almost all insurance providers, no matter if they are well-known brands or just local insurers, have an online presence. Online quotes will allow policyholders the chance to discover multiple insurance companies and check their prices. Drivers are no longer required to get quotes from just a few known insurance companies. Also, local and regional insurers can provide lower insurance rates for the same services. Accurate insurance estimates. Online quotes can only be accurate if the customers provide accurate and real info about their car models and driving history. Lying about past driving incidents can make the price estimates to be lower, but when dealing with an insurance company lying to them is useless. Usually, insurance companies will do research about a potential customer before granting him coverage. Online quotes can be sorted easily. Although drivers are recommended to not choose a policy just based on its price, drivers can easily sort quotes by insurance price. Using brokerage websites will allow drivers to get quotes from multiple insurers, thus making the comparison faster and easier. For additional info, money-saving tips, and free car insurance quotes, visit https://compare-autoinsurance.Org/ Compare-autoinsurance.Org is an online provider of life, home, health, and auto insurance quotes. This website is unique because it does not simply stick to one kind of insurance provider, but brings the clients the best deals from many different online insurance carriers. In this way, clients have access to offers from multiple carriers all in one place: this website. On this site, customers have access to quotes for insurance plans from various agencies, such as local or nationwide agencies, brand names insurance companies, etc. "Online quotes can easily help drivers obtain better car insurance deals. All they have to do is to complete an online form with accurate and real info, then compare prices", said Russell Rabichev, Marketing Director of Internet Marketing Company. CONTACT: Company Name: Internet Marketing CompanyPerson for contact Name: Gurgu CPhone Number: (818) 359-3898Email: [email protected]: https://compare-autoinsurance.Org/ SOURCE: Compare-autoinsurance.Org View source version on accesswire.Com:https://www.Accesswire.Com/595055/What-Are-The-Main-Benefits-Of-Comparing-Car-Insurance-Quotes-Online View photos
to request, modification Contact us at Here or [email protected]