Opinion: Locking up Donald Trump?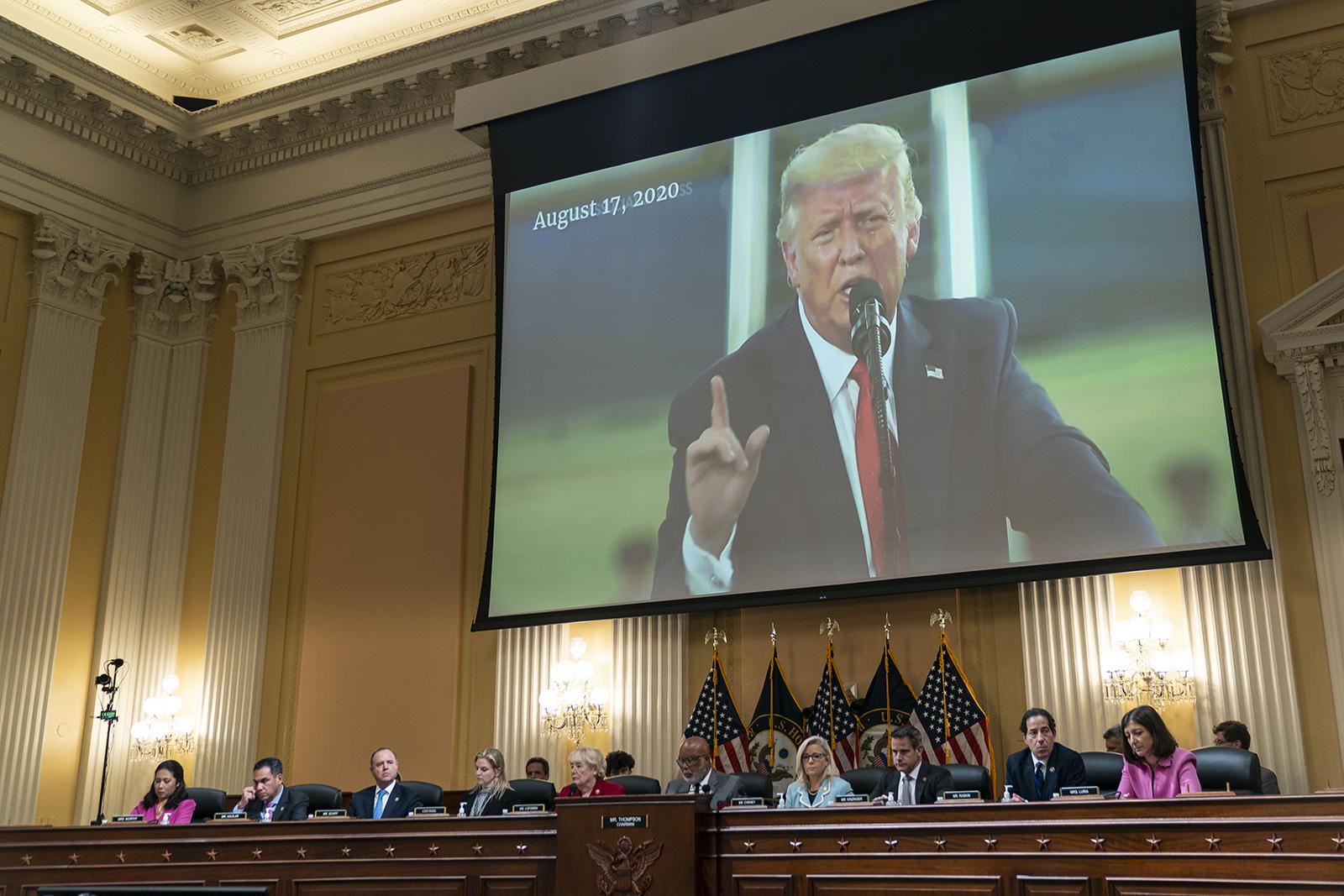 If the January 6 House committee comes to its seemingly predetermined conclusion that Donald Trump incited the Capitol riot and attempted to overturn the 2020 election results and if it recommends to the Justice Department that Trump has committed criminal acts and should be prosecuted, President Biden will face a serious choice.
Biden, who has promised to unite the country but who most Republicans say has contributed to its division, could either allow the prosecution of the former president to continue or take the high road taken by President Gerald Ford when he pardoned Richard Nixon for acts related to the Watergate scandal. If Biden chooses the former, the divide will likely widen to a chasm that will not be repaired for years to come. If he chose to follow Ford's lead, he would incur the ire of progressives, but might avoid the specter that I doubt most rational Americans would want to see a former president in court and possibly in jail. Maybe a deal could be done. In exchange for a pardon, Trump would agree to no longer run for president.
It would be difficult for any prosecutor to convince a jury (except in strongly Democratic Washington, DC) that Trump instigated the riot by his language. In a soundbite played by the committee, it is true that Trump urged protesters to descend on Capitol Hill. Granted, he seemed to agree with the sign brought by a protester that read, Hang Mike Pence, but that's different from giving the order.
One can be disgusted by Trump's behavior and his inability even now to accept the 2020 election results and I still don't want to see a precedent that leads to the trial, conviction and jailing of a former President. Not only would that fuel the political wildfire that is already consuming the country, but it would encourage some Republicans to do the same with a future Democratic president. Impeachment and indictments would become the norm, not the exception.
We've all heard people say that no one is above the law, but that's pretty much not true. There is a two-tier court system: one for blacks and one for whites; one for those who can afford expensive lawyers and one for those who cannot; one for legal immigrants and one for those who break the law to cross our borders; one for current and former senior officials and one for the rest of us; one for the well-connected and one for the disconnected.
Rioters who broke the law on January 6, 2021 are held accountable. More than 800 have been formally charged with criminal offenses and some have gone to jail. Others are waiting for court dates. The FBI estimates that more than 2,000 people may have been involved in the attack that day.
Donald Trump would do well to step back from the field and let younger, less controversial candidates replace him. His record of political success while president is undeniable (except to those who deny it), but his narcissistic personality contributed to his downfall. It also contributes to the work of the January 6 commission. If this committee wishes to bring us together, it will forgo recommendations for criminal prosecution and let voters decide, as they should and ultimately will, the future of Donald Trump.
Cal Thomas is a columnist at the Tribune Content Agency.
Sources
2/ https://www.houstonchronicle.com/opinion/outlook/article/Opinion-Lock-Donald-Trump-up-17244004.php
The mention sources can contact us to remove/changing this article
What Are The Main Benefits Of Comparing Car Insurance Quotes Online
LOS ANGELES, CA / ACCESSWIRE / June 24, 2020, / Compare-autoinsurance.Org has launched a new blog post that presents the main benefits of comparing multiple car insurance quotes. For more info and free online quotes, please visit https://compare-autoinsurance.Org/the-advantages-of-comparing-prices-with-car-insurance-quotes-online/ The modern society has numerous technological advantages. One important advantage is the speed at which information is sent and received. With the help of the internet, the shopping habits of many persons have drastically changed. The car insurance industry hasn't remained untouched by these changes. On the internet, drivers can compare insurance prices and find out which sellers have the best offers. View photos The advantages of comparing online car insurance quotes are the following: Online quotes can be obtained from anywhere and at any time. Unlike physical insurance agencies, websites don't have a specific schedule and they are available at any time. Drivers that have busy working schedules, can compare quotes from anywhere and at any time, even at midnight. Multiple choices. Almost all insurance providers, no matter if they are well-known brands or just local insurers, have an online presence. Online quotes will allow policyholders the chance to discover multiple insurance companies and check their prices. Drivers are no longer required to get quotes from just a few known insurance companies. Also, local and regional insurers can provide lower insurance rates for the same services. Accurate insurance estimates. Online quotes can only be accurate if the customers provide accurate and real info about their car models and driving history. Lying about past driving incidents can make the price estimates to be lower, but when dealing with an insurance company lying to them is useless. Usually, insurance companies will do research about a potential customer before granting him coverage. Online quotes can be sorted easily. Although drivers are recommended to not choose a policy just based on its price, drivers can easily sort quotes by insurance price. Using brokerage websites will allow drivers to get quotes from multiple insurers, thus making the comparison faster and easier. For additional info, money-saving tips, and free car insurance quotes, visit https://compare-autoinsurance.Org/ Compare-autoinsurance.Org is an online provider of life, home, health, and auto insurance quotes. This website is unique because it does not simply stick to one kind of insurance provider, but brings the clients the best deals from many different online insurance carriers. In this way, clients have access to offers from multiple carriers all in one place: this website. On this site, customers have access to quotes for insurance plans from various agencies, such as local or nationwide agencies, brand names insurance companies, etc. "Online quotes can easily help drivers obtain better car insurance deals. All they have to do is to complete an online form with accurate and real info, then compare prices", said Russell Rabichev, Marketing Director of Internet Marketing Company. CONTACT: Company Name: Internet Marketing CompanyPerson for contact Name: Gurgu CPhone Number: (818) 359-3898Email: [email protected]: https://compare-autoinsurance.Org/ SOURCE: Compare-autoinsurance.Org View source version on accesswire.Com:https://www.Accesswire.Com/595055/What-Are-The-Main-Benefits-Of-Comparing-Car-Insurance-Quotes-Online View photos
to request, modification Contact us at Here or [email protected]