As Chinese Xi Jinping avoids Volodymyr Zelensky, Taiwan engages with Ukraine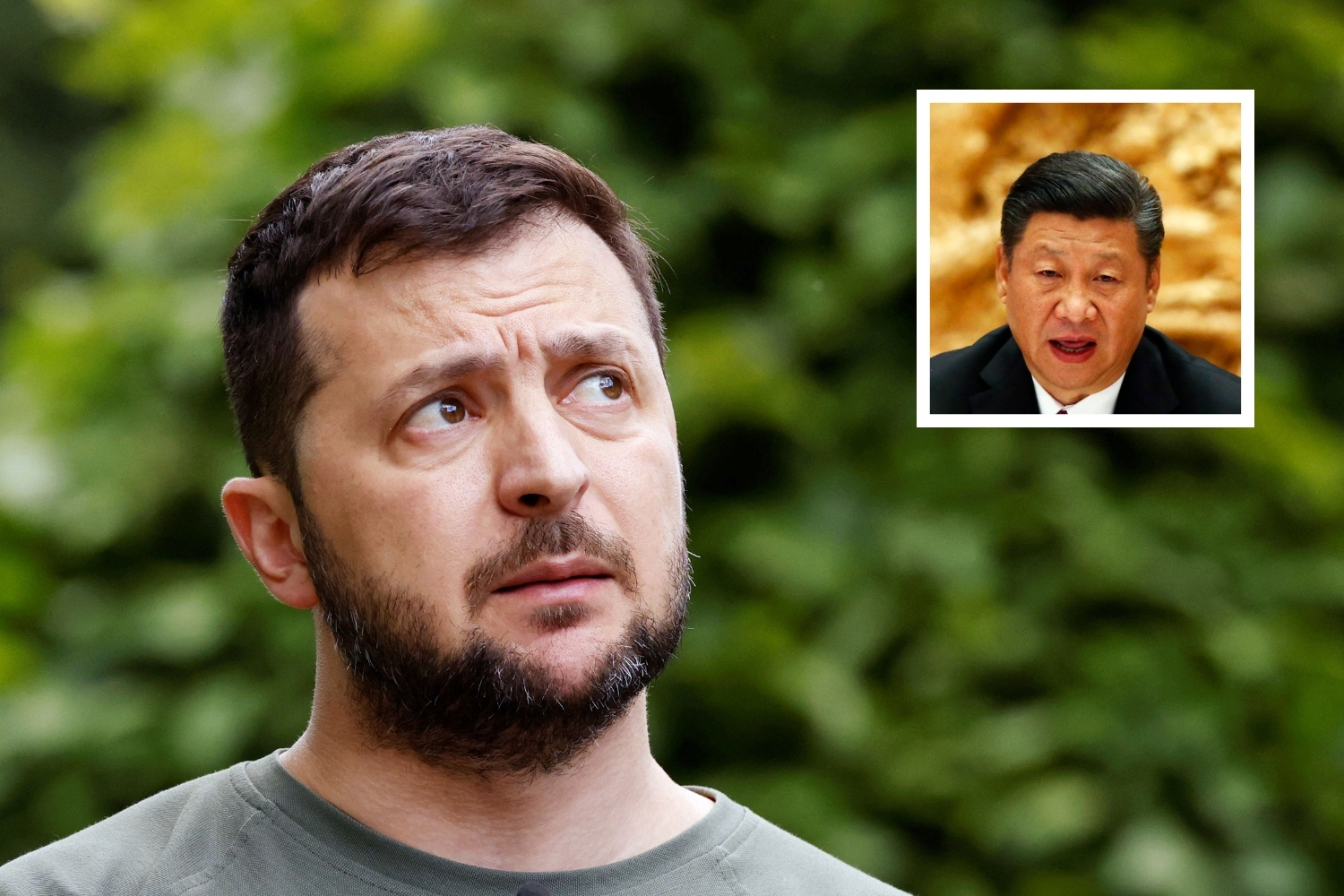 Taiwan has stepped up its low-key diplomatic engagement with local officials in Ukraine following Beijing's continued lukewarm support for Kyiv following the Russian invasion.
Taipei, unlike Beijing, has no official relations with Kyiv; trade and travel relations with Ukraine are technically conducted through Taiwan's diplomatic office in Moscow, whose work covers Russia and 11 former Soviet republics.
The democratic island – the subject of a decades-old territorial claim by China – quickly sided with Ukraine and the West against Russia's attack in February. He appears to have seen an opportunity to expand his voice in Eastern Europe, with Joseph Wu, Taiwan's foreign minister, leading the diplomatic charge.
On Monday, on Twitter, he shared details of a "moving appeal" with Anatoliy Fedoruk, mayor of Bucha, the scene of what Wu called "some of the worst war crimes" committed by Russian forces. Taiwan has pledged $500,000 to help rebuild the Ukrainian city, its foreign ministry said.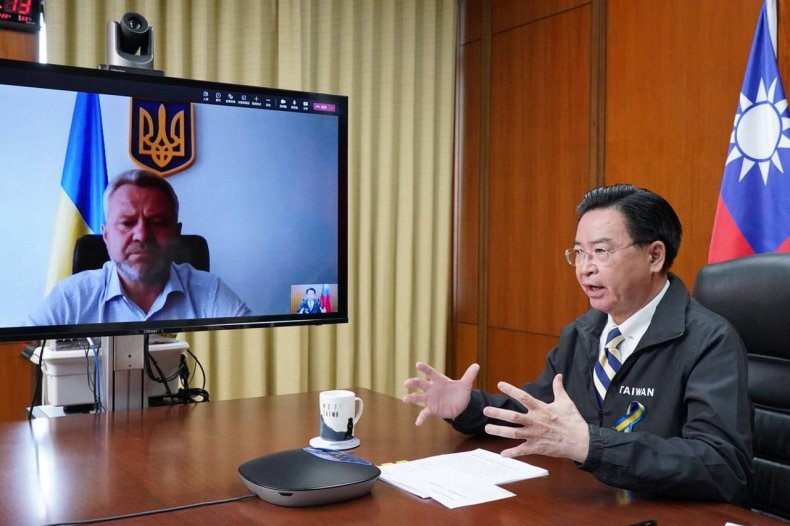 This followed recent calls with Serhii Dumenko, head of the Ukrainian Orthodox Church, to announce a $1.2 million donation; and with Ihor Terekhov, Mayor of Kharkiv, to provide $2 million in aid.
On June 15, Lviv Mayor Andriy Sadovyi thanked Taiwan for $800,000 in funds earmarked for medical equipment. Similar messages of gratitude have been sent by Ukrainian lawmakers.
The impetus for Taiwan's increasingly public engagement with local authorities in Ukraine comes from civil society. In light of what many on the island see as a territorial conquest by the Kremlin, the Taiwanese public has shown overwhelming sympathy for Ukrainians in the 17 weeks since the invasion began.
In March, a Taiwanese government-backed relief fund raised nearly 1 billion New Taiwan Dollars ($33.65 million) in one month. The donations, which add to the hundreds of tons of medical supplies sent to Europe, went to Ukraine and its neighbors, who were hosting millions of refugees.
Taiwanese officials, including Wu, continue to speak of the Ukrainian resistance as an inspiration to the island's public, which is preparing for a similar fight in the decades to come.
China, meanwhile, has covered its position on the crisis from the start, refusing to condemn Russia while also not openly supporting Ukraine.
Beijing announced two humanitarian aid packages for Ukraine in March, totaling 15 million Chinese yuan ($2.24 million). His lukewarm response is a good reflection of his vital geopolitical relationship with Russia, the only major power to side with China in its growing rivalry with the West in general and the United States in particular.
Since Russia launched its invasion of Ukraine on February 24, the Kremlin has released details of two calls between Presidents Vladimir Putin of Russia and Xi Jinping of China. Ukrainian President Volodymyr Zelensky has yet to speak with his Chinese counterpart, however.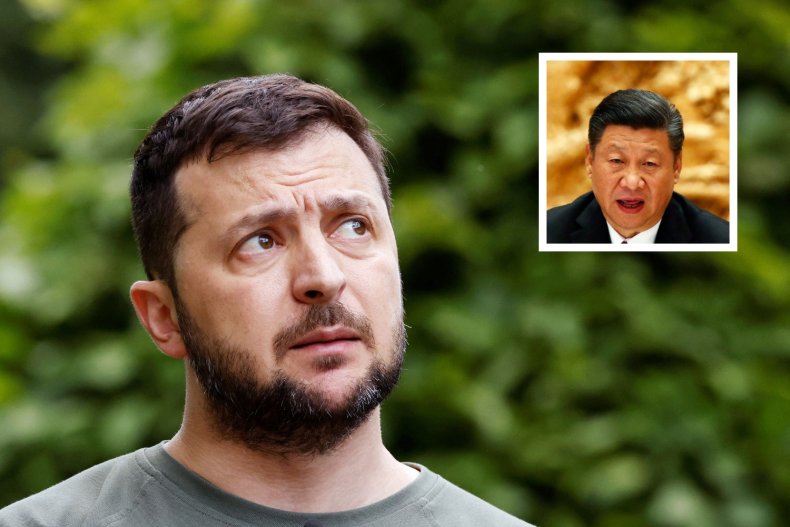 In May in Davos, Zelensky said he was "satisfied with this status quo", in which China refrained from any step for or against Ukraine. "It's better than helping Russia," he said.
He was less optimistic that Beijing could pressure Moscow to end the conflict.
"I'm not sure China will," Zelensky said.
Although Beijing's own diplomatic efforts with Kyiv have remained muted, he no doubt notices Taipei's attempts to forge ties with non-governmental officials in Ukraine.
On April 20, after the Ukrainian parliament thanked Taiwan for its continued support, the Chinese Embassy in Washington said Newsweek that Beijing opposes "official exchanges" between Taiwan and countries that maintain diplomatic relations with China.
Two days later, Wu tenuous a video call with Vitali Klitschko, Mayor of Kyiv, to announce a $3 million donation. But opposition from China – Ukraine's biggest trading partner – means Taiwanese officials have little chance of reaching their counterparts in Zelensky's cabinet or the Ukrainian president himself.
The foreign ministries of China and Taiwan did not respond to requests for comment.
Sources
2/ https://www.newsweek.com/china-xi-jinping-ukraine-volodymyr-zelensky-taiwan-diplomacy-joseph-wu-1717502
The mention sources can contact us to remove/changing this article
What Are The Main Benefits Of Comparing Car Insurance Quotes Online
LOS ANGELES, CA / ACCESSWIRE / June 24, 2020, / Compare-autoinsurance.Org has launched a new blog post that presents the main benefits of comparing multiple car insurance quotes. For more info and free online quotes, please visit https://compare-autoinsurance.Org/the-advantages-of-comparing-prices-with-car-insurance-quotes-online/ The modern society has numerous technological advantages. One important advantage is the speed at which information is sent and received. With the help of the internet, the shopping habits of many persons have drastically changed. The car insurance industry hasn't remained untouched by these changes. On the internet, drivers can compare insurance prices and find out which sellers have the best offers. View photos The advantages of comparing online car insurance quotes are the following: Online quotes can be obtained from anywhere and at any time. Unlike physical insurance agencies, websites don't have a specific schedule and they are available at any time. Drivers that have busy working schedules, can compare quotes from anywhere and at any time, even at midnight. Multiple choices. Almost all insurance providers, no matter if they are well-known brands or just local insurers, have an online presence. Online quotes will allow policyholders the chance to discover multiple insurance companies and check their prices. Drivers are no longer required to get quotes from just a few known insurance companies. Also, local and regional insurers can provide lower insurance rates for the same services. Accurate insurance estimates. Online quotes can only be accurate if the customers provide accurate and real info about their car models and driving history. Lying about past driving incidents can make the price estimates to be lower, but when dealing with an insurance company lying to them is useless. Usually, insurance companies will do research about a potential customer before granting him coverage. Online quotes can be sorted easily. Although drivers are recommended to not choose a policy just based on its price, drivers can easily sort quotes by insurance price. Using brokerage websites will allow drivers to get quotes from multiple insurers, thus making the comparison faster and easier. For additional info, money-saving tips, and free car insurance quotes, visit https://compare-autoinsurance.Org/ Compare-autoinsurance.Org is an online provider of life, home, health, and auto insurance quotes. This website is unique because it does not simply stick to one kind of insurance provider, but brings the clients the best deals from many different online insurance carriers. In this way, clients have access to offers from multiple carriers all in one place: this website. On this site, customers have access to quotes for insurance plans from various agencies, such as local or nationwide agencies, brand names insurance companies, etc. "Online quotes can easily help drivers obtain better car insurance deals. All they have to do is to complete an online form with accurate and real info, then compare prices", said Russell Rabichev, Marketing Director of Internet Marketing Company. CONTACT: Company Name: Internet Marketing CompanyPerson for contact Name: Gurgu CPhone Number: (818) 359-3898Email: [email protected]: https://compare-autoinsurance.Org/ SOURCE: Compare-autoinsurance.Org View source version on accesswire.Com:https://www.Accesswire.Com/595055/What-Are-The-Main-Benefits-Of-Comparing-Car-Insurance-Quotes-Online View photos
to request, modification Contact us at Here or [email protected]