Toshakhana gifts: Former Prime Minister Imran Khan earned Rs 36 million by selling three gifted watches to a local dealer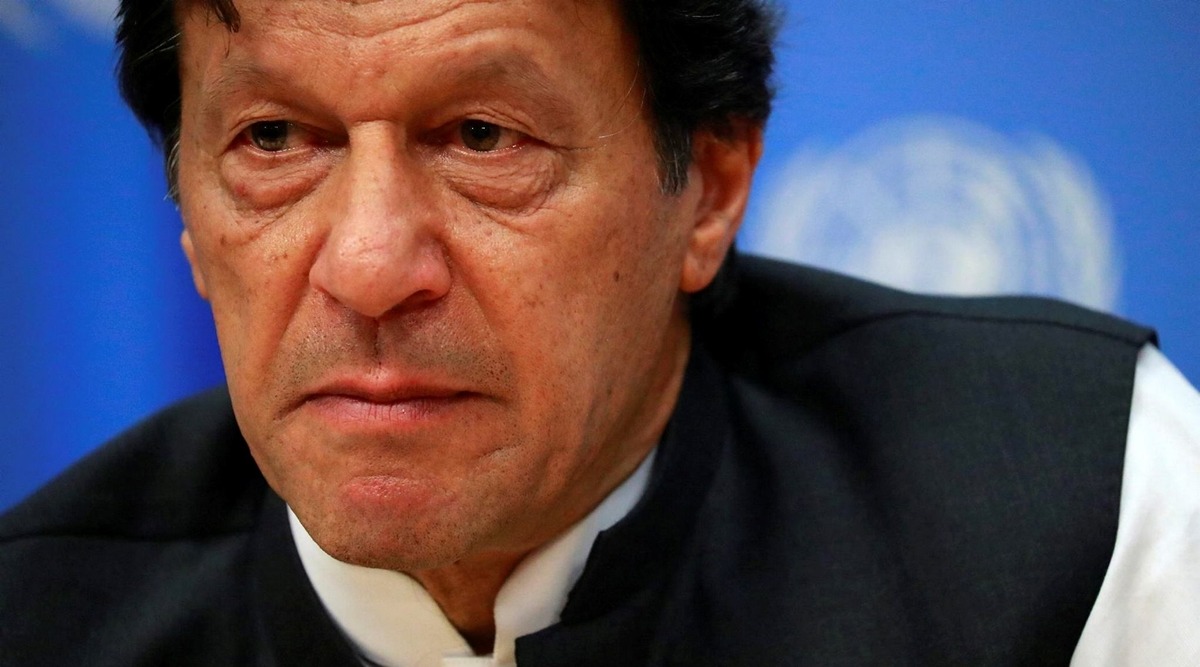 Pakistan's deposed Prime Minister Imran Khan earned 36 million rupees by illegally selling three watches given to him by foreign dignitaries to a local watch dealer, according to a media report on Wednesday.
According to details of an official investigation shared with Geo News, Khan, during his tenure as Prime Minister, earned millions of rupees from these jewel-class watches collectively worth over 154 million rupees. The watches were given to him by foreign rulers.
The most expensive watch – worth more than 101 million rupees – was held back by the then Prime Minister at 20% of its value after his government changed the Toshakhana rules and settled the price of gift retention at 50% of its original value, the report says.
Geo News reported that these watches were in addition to the sold Toshakhana gifts reported earlier in the media.
According to Pakistani law, any gift received from dignitaries of a foreign state must be deposited in the state depository or Toshakhana.
Instead of buying these gifted jewelry watches from Toshakhana out of his own pocket, the cricketer-turned-politician first sold the watches and then deposited 20% of each in the Treasury, the report said, citing documents and sales receipts.
Apparently these gifts were never delivered to Toshakhana. The gift received by any government official should be reported immediately, so that its value can be assessed. Only after depositing the gifts can the recipient pay a specific amount if they want to keep it.
Toshakhana's documents reveal that Khan earned 36 million rupees from the sale of these three expensive watches donated by visiting dignitaries from friendly Gulf countries.
A veritable windfall profit was made from the sale of a watch – officially valued at Rs 101 million – given to him by a high dignitary in the Middle East.
The 69-year-old Pakistani leader Tehreek-e-Insaf (PTI) said he sold the watch for Rs 51 million and deposited Rs 20 million in the Treasury, earning the modest sum of Rs 31 million. This reflects the watch was sold for half the price of its actual value.
The watch was sold on January 22, 2019 after the then PTI government changed Toshakhana rules and withheld the price of any gifts at 50% against 20% of its assessed value.
A Rolex Platinum watch donated by a member of a royal family from a Gulf island has been sold by Khan for Rs 5.2 million.
This expensive gift, according to Toshakhana rules, was valued by official appraisers at Rs 3.8 million. He deposited in the Treasury 20% of the value amounting to 0.75 million rupees, making almost 4.5 million rupees profit by selling this watch. This watch was sold in November 2018, two months after it was given to him.
Another Rolex watch donated by a dignitary from the same Gulf country was sold by the former Prime Minister for Rs 1.8 million. The official appraised value for this watch was Rs 1.5 million.
The former prime minister paid Rs 0.29 million, making another profit of Rs 1.5 million from the deal, according to the report.
All of these gifts were sold to a local watch dealer. The file contains the sales receipts as well as photos of these luxury watches.
Responding to the Toshakana controversy, Khan said earlier that these were his gifts so it was his choice whether to keep them or not.
"Mera tohfa, meri marzi (my gift, my choice)," the PTI president told reporters in an informal conversation.
The issue came to light when Prime Minister Shehbaz Sharif said that Khan, during his tenure, sold Toshakhana's gifts in Dubai worth 140 million rupees.
According to reports, the former Prime Minister received 58 gifts worth more than Rs 140 million from world leaders during his three and a half year tenure and kept them all either paying a negligible amount or even without any payment.
Meanwhile, accusing the current coalition government of corruption, Khan said on Tuesday that the only way to fix the economy was to bring back half of the billions of dollars held abroad by the Zardari and Sharif families.
The former prime minister reiterated his demand for fair and transparent general elections, describing them as the only way to get the country out of political turmoil.
In his video link speech, the PTI President wondered what catastrophe had happened to the country that in two months inflation had skyrocketed and power shedding brought life back miserable public, while the economy was down and unemployment was rising.
Mocking the outgoing government of Shehbaz Sharif, Khan said the government had to come up with a plan on inflation or fix the economy as they were seen as "very experienced".
"Two families have ruled the country for 30 years. Instead of reducing inflation and fixing the economy, they have only done one thing, and that is NRO-2, to end a $1.1 trillion corruption case. rupees against themselves," the former prime minister said.
Khan said his government had not allowed electricity, diesel and gasoline prices to rise despite pressure from the IMF.
Sources
2/ https://indianexpress.com/article/pakistan/toshakhana-gifts-ex-pm-imran-khan-sold-three-watches-local-dealer-7999420/
The mention sources can contact us to remove/changing this article
What Are The Main Benefits Of Comparing Car Insurance Quotes Online
LOS ANGELES, CA / ACCESSWIRE / June 24, 2020, / Compare-autoinsurance.Org has launched a new blog post that presents the main benefits of comparing multiple car insurance quotes. For more info and free online quotes, please visit https://compare-autoinsurance.Org/the-advantages-of-comparing-prices-with-car-insurance-quotes-online/ The modern society has numerous technological advantages. One important advantage is the speed at which information is sent and received. With the help of the internet, the shopping habits of many persons have drastically changed. The car insurance industry hasn't remained untouched by these changes. On the internet, drivers can compare insurance prices and find out which sellers have the best offers. View photos The advantages of comparing online car insurance quotes are the following: Online quotes can be obtained from anywhere and at any time. Unlike physical insurance agencies, websites don't have a specific schedule and they are available at any time. Drivers that have busy working schedules, can compare quotes from anywhere and at any time, even at midnight. Multiple choices. Almost all insurance providers, no matter if they are well-known brands or just local insurers, have an online presence. Online quotes will allow policyholders the chance to discover multiple insurance companies and check their prices. Drivers are no longer required to get quotes from just a few known insurance companies. Also, local and regional insurers can provide lower insurance rates for the same services. Accurate insurance estimates. Online quotes can only be accurate if the customers provide accurate and real info about their car models and driving history. Lying about past driving incidents can make the price estimates to be lower, but when dealing with an insurance company lying to them is useless. Usually, insurance companies will do research about a potential customer before granting him coverage. Online quotes can be sorted easily. Although drivers are recommended to not choose a policy just based on its price, drivers can easily sort quotes by insurance price. Using brokerage websites will allow drivers to get quotes from multiple insurers, thus making the comparison faster and easier. For additional info, money-saving tips, and free car insurance quotes, visit https://compare-autoinsurance.Org/ Compare-autoinsurance.Org is an online provider of life, home, health, and auto insurance quotes. This website is unique because it does not simply stick to one kind of insurance provider, but brings the clients the best deals from many different online insurance carriers. In this way, clients have access to offers from multiple carriers all in one place: this website. On this site, customers have access to quotes for insurance plans from various agencies, such as local or nationwide agencies, brand names insurance companies, etc. "Online quotes can easily help drivers obtain better car insurance deals. All they have to do is to complete an online form with accurate and real info, then compare prices", said Russell Rabichev, Marketing Director of Internet Marketing Company. CONTACT: Company Name: Internet Marketing CompanyPerson for contact Name: Gurgu CPhone Number: (818) 359-3898Email: [email protected]: https://compare-autoinsurance.Org/ SOURCE: Compare-autoinsurance.Org View source version on accesswire.Com:https://www.Accesswire.Com/595055/What-Are-The-Main-Benefits-Of-Comparing-Car-Insurance-Quotes-Online View photos
to request, modification Contact us at Here or [email protected]