China Taiwan News Updates: China to start military exercises around Taiwan, Pakistan intervenes | 5 points | world news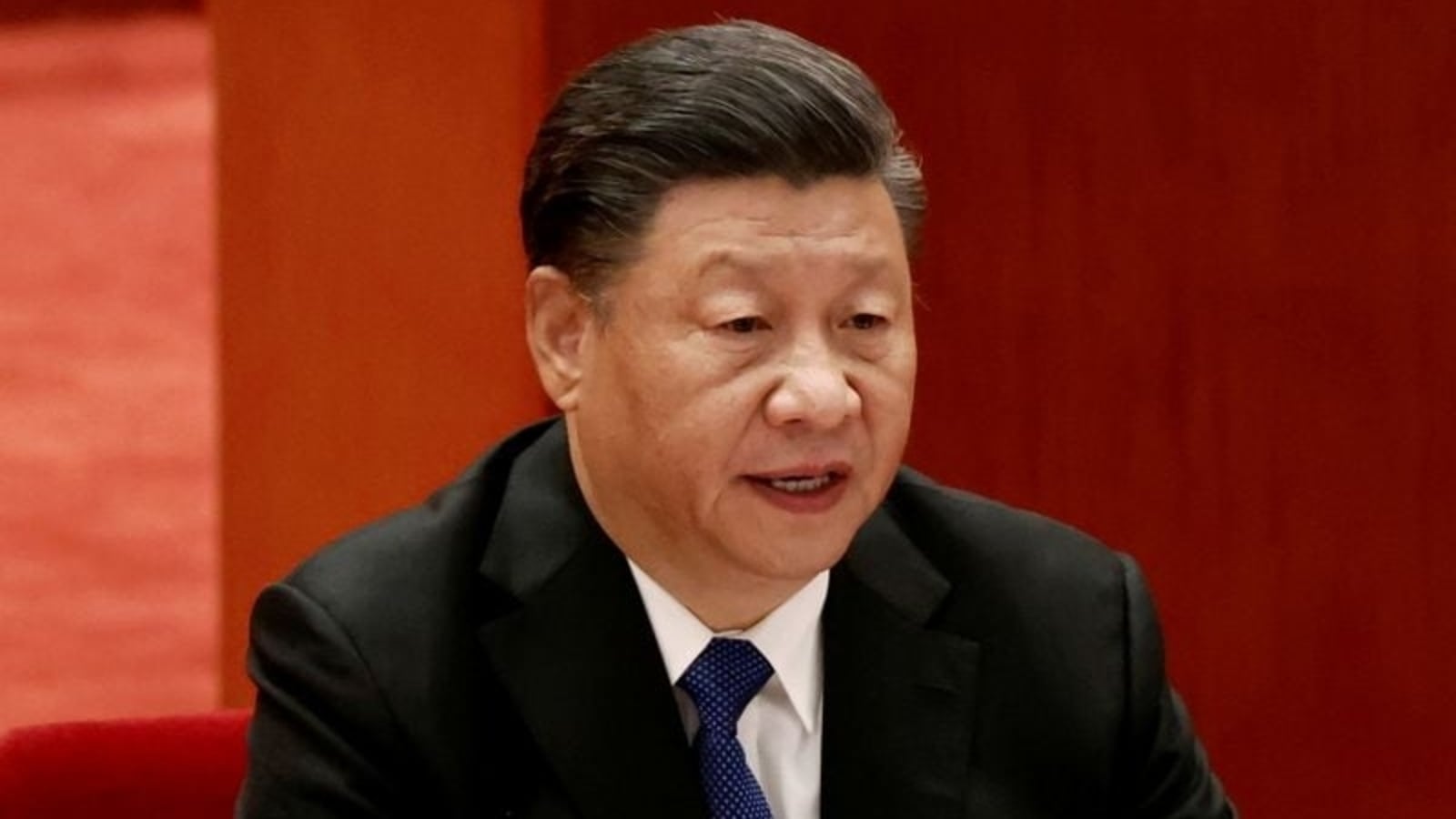 From cyberattacks to military exercises, Taiwan is witnessing increased activity in and around the self-governing island as tensions with China rise following the visit of US House of Representatives Speaker Nancy Pelosi. China announced a series of sanctions against Taiwan and promised "resolute, forceful and effective" action in response to Pelosi's trip. It launched its largest-ever military drills around Taiwan, one of the world's busiest waterways. (Also read | The Fake Love Story of Nancy Pelosi and Chinese Journalist Hu Xijin)
Here are the latest updates from Pelosi's visit to Taiwan:
China began its 4-day military drills at 9:30 a.m. IST (0400 GMT) which will include "training activities, including live-fire drills", according to an announcement in state media. It will take place in several areas surrounding Taiwan and will end at noon on Sunday.
Taiwan's Defense Ministry said Thursday that its website was the subject of cyberattacks and temporarily went offline, days after several of its government websites suffered similar attacks. Taiwan claimed that some of them were launched by China and Russia.
The Group of Seven advanced economies condemned the announced military drills, saying "there is no justification for using a visit as a pretext for aggressive military activity in the Taiwan Strait." He stressed that "China's escalating response risks increasing tensions and destabilizing the region."
Two unidentified planes, likely drones, flew over the Kinmen Islands area of ​​Taiwan on Wednesday night, the Defense Ministry said, adding that it fired flares to chase them away. Major General Chang Zone-sung said the Chinese drones arrived in pairs and flew over the Kinmen region twice on Wednesday night, Reuters reported.
Beijing's all-weather "friend" Pakistan has expressed support for the "One China" policy. Pakistan's Foreign Ministry wrote, "Pakistan is deeply concerned about the developments in the Taiwan Strait, which have serious implications for regional peace and stability."
(With contributions from Reuters, AFP)
Close story
US to declare monkeypox a public health emergency: report

The administration of US President Joe Biden plans to declare the monkeypox outbreak a public health emergency as early as Thursday, The Washington Post reported, citing unidentified sources. Read: Monkeypox in India: 9 cases – 4 from Delhi, 5 from Kerala – so far; Vaccine Snapshot 10 points On August 2, President Biden appointed two senior federal officials to coordinate his administration's response to monkeypox, following declarations of emergencies by California, Illinois and New York.

Black Lives Matter: four police officers charged with the murder of Breonna Taylor

The US Department of Justice charged four police officers on Thursday in the death of Breonna Taylor, a black woman killed in a failed 2020 raid on her home in Louisville, Kentucky. Attorney General Merrick Garland said three of the officers – Joshua Jaynes, Kelly Goodlett and Kyle Meany – were charged with falsifying a search warrant in an alleged drug trafficking case.

Pope appoints nurse who 'saved my life' as personal assistant

The 85-year-old pope is still followed by medical staff, both in the Vatican and during his trips abroad, but this is a new position linked to his recent health problems, told AFP a Vatican source. The Argentinian pontiff suffers from knee pain which has forced him to cancel many events, and admitted last week after a trip to Canada that he needed to slow down or even start thinking about retiring.

Taiwan and India are at the forefront of authoritarian expansion, says Taipei envoy

New Delhi: China's current preoccupation with the Taiwan Strait does not mean it will diminish its attention to the Indian Ocean, and Taiwan and India are at the forefront of authoritarian expansion, the government said on Thursday. Taipei's de facto ambassador, Baushuan Ger. Other free and law-abiding countries will suffer in the long run if China's blind disregard for democratic principles and flagrant violation of international law are not addressed, Ger said in an exclusive interview.

After missiles, 22 Chinese fighter jets cross median line, Taiwan says

As many as 22 Chinese air force planes crossed the "middle line" of the Taiwan Strait on Thursday, the Taipei Defense Ministry said, a day after the Speaker of the States House of Representatives States, Nancy Pelosi, made a solidarity trip to the self-governing island. Japan estimated that five ballistic missiles landed in Japan's exclusive economic zone, and that four of them likely flew over Taiwan. Taiwan officials did not comment on the specific flight path of the projectiles.
Sources
2/ https://www.hindustantimes.com/world-news/china-to-begin-military-drills-encircling-taiwan-pakistan-chimes-in-5-points-101659577199204.html
The mention sources can contact us to remove/changing this article
What Are The Main Benefits Of Comparing Car Insurance Quotes Online
LOS ANGELES, CA / ACCESSWIRE / June 24, 2020, / Compare-autoinsurance.Org has launched a new blog post that presents the main benefits of comparing multiple car insurance quotes. For more info and free online quotes, please visit https://compare-autoinsurance.Org/the-advantages-of-comparing-prices-with-car-insurance-quotes-online/ The modern society has numerous technological advantages. One important advantage is the speed at which information is sent and received. With the help of the internet, the shopping habits of many persons have drastically changed. The car insurance industry hasn't remained untouched by these changes. On the internet, drivers can compare insurance prices and find out which sellers have the best offers. View photos The advantages of comparing online car insurance quotes are the following: Online quotes can be obtained from anywhere and at any time. Unlike physical insurance agencies, websites don't have a specific schedule and they are available at any time. Drivers that have busy working schedules, can compare quotes from anywhere and at any time, even at midnight. Multiple choices. Almost all insurance providers, no matter if they are well-known brands or just local insurers, have an online presence. Online quotes will allow policyholders the chance to discover multiple insurance companies and check their prices. Drivers are no longer required to get quotes from just a few known insurance companies. Also, local and regional insurers can provide lower insurance rates for the same services. Accurate insurance estimates. Online quotes can only be accurate if the customers provide accurate and real info about their car models and driving history. Lying about past driving incidents can make the price estimates to be lower, but when dealing with an insurance company lying to them is useless. Usually, insurance companies will do research about a potential customer before granting him coverage. Online quotes can be sorted easily. Although drivers are recommended to not choose a policy just based on its price, drivers can easily sort quotes by insurance price. Using brokerage websites will allow drivers to get quotes from multiple insurers, thus making the comparison faster and easier. For additional info, money-saving tips, and free car insurance quotes, visit https://compare-autoinsurance.Org/ Compare-autoinsurance.Org is an online provider of life, home, health, and auto insurance quotes. This website is unique because it does not simply stick to one kind of insurance provider, but brings the clients the best deals from many different online insurance carriers. In this way, clients have access to offers from multiple carriers all in one place: this website. On this site, customers have access to quotes for insurance plans from various agencies, such as local or nationwide agencies, brand names insurance companies, etc. "Online quotes can easily help drivers obtain better car insurance deals. All they have to do is to complete an online form with accurate and real info, then compare prices", said Russell Rabichev, Marketing Director of Internet Marketing Company. CONTACT: Company Name: Internet Marketing CompanyPerson for contact Name: Gurgu CPhone Number: (818) 359-3898Email: [email protected]: https://compare-autoinsurance.Org/ SOURCE: Compare-autoinsurance.Org View source version on accesswire.Com:https://www.Accesswire.Com/595055/What-Are-The-Main-Benefits-Of-Comparing-Car-Insurance-Quotes-Online View photos
to request, modification Contact us at Here or collaborat[email protected]