Tsai could have handled the visit better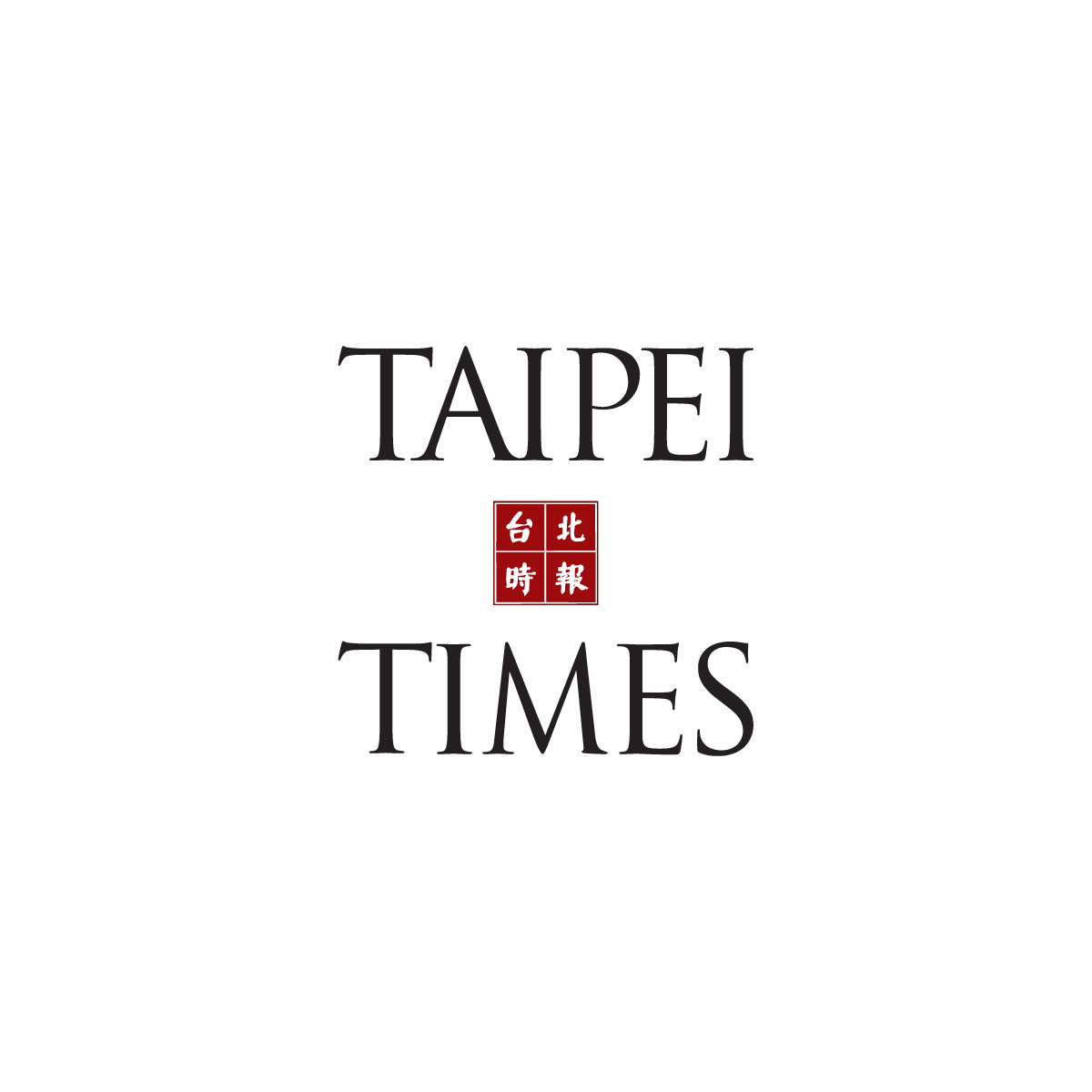 Amid a fervor in the global media, US House of Representatives Speaker Nancy Pelosi and her congressional delegation made a high-profile visit to Taipei.
President Tsai Ing-wen () awarded him a state honor in the presidential office. Clearly, the occasion has taken on the guise of a state-to-state relationship between the United States and the Republic of China (ROC) in Taiwan, despite the lack of mutual state recognition between the two.
Beijing furiously condemned Pelosis' visit in advance, with military drills in the waters surrounding coastal China to verify the move. Pelosi is a well-known Chinese hawk and second in line to the US presidency, now in a unified government under the Democratic Party, which has maintained a tough policy against China.
Understandably, Chinese President Xi Jinping () fears that the United States is ignoring the one-China policy, which has been the foundation of strategic stability across the Taiwan Strait, and openly contesting its main core interest of unification. with Taiwan.
Xi needs stable US-China relations as he faces a sensitive political season at home for his presidency to be extended.
Pelosi ignored attempts by US President Joe Biden's administration to dissuade her from making the visit. She needed to appeal to those liberal supporters who were against China's unspeakable human rights abuses, given that the US midterm elections are approaching and her Democratic Party faces dwindling approval ratings. No wonder Pelosi has collided with the Biden administration, which also needs stable US-China relations to improve its approval rating by removing some tariffs on Chinese goods to counter the surge of inflation.
Also, she wanted to seal her legacy before giving up the speaker hammer.
His visit is a result of domestic political dynamics in the United States and China, as well as the structure of bilateral strategic rivalry.
Washington and Beijing need to conduct effective crisis management, but neither can back down easily, as they each fear domestic political backlash in their own countries, especially as media coverage of the visit has been important.
Xi is unlikely to launch a military response to Pelosi's visit and run the risk of an open armed confrontation against a still rising US military. He is the most risk averse due to his desire to extend his term.
Yet Beijing must put in place strong countermeasures, while Washington must deal with it militarily and economically.
Beijing has sharply stepped up its swordplay by simultaneously conducting large-scale military exercises in six areas designed to encircle Taiwan. This includes missiles fired from and into the areas, the intrusion of military aircraft into the Taiwan Air Defense Identification Zone, and the crossing of the median line of the Taiwan Strait, which has long been a de facto border. .
Naturally, the bullying movements ran the substantial risk of an accidental incident that could escalate into a full-scale armed conflict. Moreover, if the clanking of sabers is prolonged, the Taiwanese army will inevitably be exhausted, jeopardizing national security.
In addition, Beijing has already launched de facto economic sanctions against Taiwan, now focusing on suspending its imports of citrus fruits and marine products, to be followed by much broader and stronger measures. Given its heavy reliance on trade with China, Taiwan needs to prepare for economic hardship and possibly a severe recession. This will surely thwart Taipei's efforts to strengthen its defense capabilities against possible Chinese aggression.
Given the backdrop, Tsai likely misidentified the significance of Pelosis' visit to Taiwan as a golden opportunity in diplomacy, rather than an embarrassing challenge.
Additionally, she needed to showcase her diplomatic performance to the public to reclaim lingering popular support for herself and her progressive Democratic Party as national local elections approach this fall.
Certainly, Tsai had no choice but to receive the delegation led by Pelosi. She could not prevent the visit.
However, she could have controlled the damage to cross-Strait stability by downplaying the appearance of an interstate relationship between the United States and the ROC in Taiwan by refining the way she received Pelosi and the delegation.
On the contrary, Tsai overplayed the appearance, demonstrating that it sheds light on the constraints of the United States' separate China policy and China.
Specifically, Tsai could have avoided bestowing the state honor on Pelosi and the presidential office delegation or streaming the entire ceremony process online. Instead, she could have had a hands-on networking meeting somewhere else, such as at the legislature or the de facto US Embassy in Taipei, or set up a lunch meeting at a major local hotel.
It is completely understandable that Tsai as well as the Taiwanese public have a strong sense of international isolation and marginalization, which means they want to embrace the United States more closely as a guarantor of security, but a movement opportunism in the structure of the US-China rivalry is counterproductive to Taiwan's medium and long-term interests.
Taiwan's security is acceptable in the short term, but while it has the advantage of stability across the strait, it must focus on building as much defense capability as possible to counter Chinese aggression.
Masahiro Matsumura is Professor of International Politics at St Andrews University in Osaka, Japan.
Comments will be moderated. Keep comments relevant to the article. Remarks containing abusive and obscene language, personal attacks of any kind or promotion will be removed and the user banned. The final decision will be at the discretion of the Taipei Times.
Sources
2/ https://www.taipeitimes.com/News/editorials/archives/2022/08/07/2003783097
The mention sources can contact us to remove/changing this article
What Are The Main Benefits Of Comparing Car Insurance Quotes Online
LOS ANGELES, CA / ACCESSWIRE / June 24, 2020, / Compare-autoinsurance.Org has launched a new blog post that presents the main benefits of comparing multiple car insurance quotes. For more info and free online quotes, please visit https://compare-autoinsurance.Org/the-advantages-of-comparing-prices-with-car-insurance-quotes-online/ The modern society has numerous technological advantages. One important advantage is the speed at which information is sent and received. With the help of the internet, the shopping habits of many persons have drastically changed. The car insurance industry hasn't remained untouched by these changes. On the internet, drivers can compare insurance prices and find out which sellers have the best offers. View photos The advantages of comparing online car insurance quotes are the following: Online quotes can be obtained from anywhere and at any time. Unlike physical insurance agencies, websites don't have a specific schedule and they are available at any time. Drivers that have busy working schedules, can compare quotes from anywhere and at any time, even at midnight. Multiple choices. Almost all insurance providers, no matter if they are well-known brands or just local insurers, have an online presence. Online quotes will allow policyholders the chance to discover multiple insurance companies and check their prices. Drivers are no longer required to get quotes from just a few known insurance companies. Also, local and regional insurers can provide lower insurance rates for the same services. Accurate insurance estimates. Online quotes can only be accurate if the customers provide accurate and real info about their car models and driving history. Lying about past driving incidents can make the price estimates to be lower, but when dealing with an insurance company lying to them is useless. Usually, insurance companies will do research about a potential customer before granting him coverage. Online quotes can be sorted easily. Although drivers are recommended to not choose a policy just based on its price, drivers can easily sort quotes by insurance price. Using brokerage websites will allow drivers to get quotes from multiple insurers, thus making the comparison faster and easier. For additional info, money-saving tips, and free car insurance quotes, visit https://compare-autoinsurance.Org/ Compare-autoinsurance.Org is an online provider of life, home, health, and auto insurance quotes. This website is unique because it does not simply stick to one kind of insurance provider, but brings the clients the best deals from many different online insurance carriers. In this way, clients have access to offers from multiple carriers all in one place: this website. On this site, customers have access to quotes for insurance plans from various agencies, such as local or nationwide agencies, brand names insurance companies, etc. "Online quotes can easily help drivers obtain better car insurance deals. All they have to do is to complete an online form with accurate and real info, then compare prices", said Russell Rabichev, Marketing Director of Internet Marketing Company. CONTACT: Company Name: Internet Marketing CompanyPerson for contact Name: Gurgu CPhone Number: (818) 359-3898Email: [email protected]: https://compare-autoinsurance.Org/ SOURCE: Compare-autoinsurance.Org View source version on accesswire.Com:https://www.Accesswire.Com/595055/What-Are-The-Main-Benefits-Of-Comparing-Car-Insurance-Quotes-Online View photos
to request, modification Contact us at Here or [email protected]