Federal appeals court dismisses writer's claim against Trump for rape denial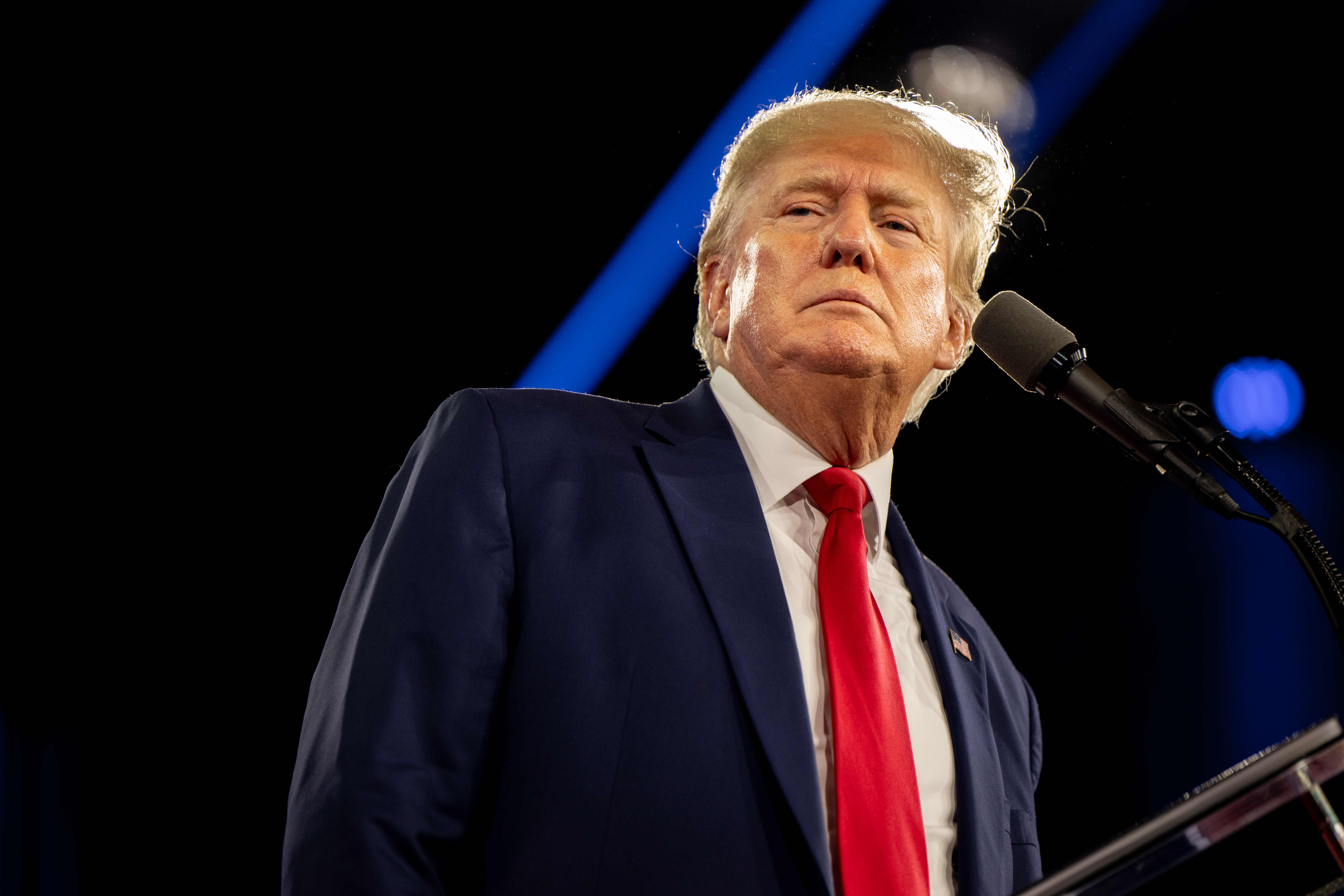 In Tuesday's ruling, the majority of the three-judge federal appeals court panel asked a local Washington court, the District of Columbia Court of Appeals, to determine whether Trump's statements are the type of actions for which employers may be held liable under DC law. Otherwise, Trump could be personally liable for damages awarded in the case.
The majority opinion of the 2nd Circuits said there was manifest uncertainty as to when what the law considers an intentional act, such as defamation or slander, is considered part of an employee's duties.
District case law has therefore seemed to oscillate between a narrow view of the scope of employment that requires proof that an intended beneficiary of a tort has the purpose of benefiting the employer, and a more modern and more broad scope of employment that would consider any intentional tort that forms part of the risks of an employer's business to fall within the scope of employment, President Bill Clinton-appointed Judge Guido Calabresi wrote in a opinion joined by Judge William Nardini, appointed by Trump.
The third judge on the panel, Denny Chin, dissented. He agreed with Carrolls' lawyers that the law protecting federal employees from liability simply does not apply to the president. And he said that at least some of Trump's statements were not part of his official duties.
Trump was not acting within the scope of his job when he made comments about Carroll and his charges because he served no federal government purpose, Chin wrote. In the context of a rape accusation, the comment that she's not my type is certainly not something one would expect the President of the United States to say in the exercise of his functions. Carroll's allegations plausibly paint a picture of a man pursuing a personal vendetta against an accuser, not the United States' constitutional director engaging in oversight and policy responsibilities with the utmost discretion and sensitivity. , the judge added, citing prior precedent.
Chin, a President Barack Obama appointee, said the Justice Department's arguments that a president could claim immunity for virtually any statement made to the press were too broad. The judge also picked out a few notable examples of things a president could theoretically be responsible for.
If that were the case, the mere presence of others would neutralize anything a president would do or say, because no president could be held responsible for damage caused in front of a microphone or during an official meeting, whether he acts of defaming a citizen, exposing classified information relating to national security, or inciting a riot. It is not and should not be the law, Chin wrote.
The Justice Department, Trump's private attorneys, or Carroll's attorneys could ask the entire 2nd Circuit bench to reconsider or seek Supreme Court review. They could also wait to see what position the DC Court of Appeals takes in the case during what will likely be many more months, if not years, of litigation.
A Justice Department spokesman had no immediate comment. However, a lawyer for Trump welcomed the decision.
We are extremely pleased with the Second Circuit's decision today, attorney Alina Habba said in a statement. This decision will protect the ability of all future presidents to govern effectively without hindrance. We are confident that the DC Court of Appeals will find that our client acted within the scope of his employment when he properly repudiated Ms. Carrolls' allegations.
Carroll's attorney, Roberta Kaplan, endorsed Chins' dissenting opinion, calling it powerful. In a statement, she said she was confident the DC Court of Appeals would agree that Trump's statements were unrelated to his work.
Carroll's libel lawsuit may end up being a secondary concern for Trump, as she has signaled that she plans to file a new lawsuit in November that directly accuses Trump of rape and seeks damages for the alleged attack herself. same. A New York state law slated to take effect in November allows plaintiffs such as Carroll to bring civil lawsuits for sex crimes that would otherwise be subject to a 20-year statute of limitations.
Nicholas Wu contributed to this report.
Sources
2/ https://www.politico.com/news/2022/09/27/trump-libel-suit-e-jean-carroll-00058995
The mention sources can contact us to remove/changing this article
What Are The Main Benefits Of Comparing Car Insurance Quotes Online
LOS ANGELES, CA / ACCESSWIRE / June 24, 2020, / Compare-autoinsurance.Org has launched a new blog post that presents the main benefits of comparing multiple car insurance quotes. For more info and free online quotes, please visit https://compare-autoinsurance.Org/the-advantages-of-comparing-prices-with-car-insurance-quotes-online/ The modern society has numerous technological advantages. One important advantage is the speed at which information is sent and received. With the help of the internet, the shopping habits of many persons have drastically changed. The car insurance industry hasn't remained untouched by these changes. On the internet, drivers can compare insurance prices and find out which sellers have the best offers. View photos The advantages of comparing online car insurance quotes are the following: Online quotes can be obtained from anywhere and at any time. Unlike physical insurance agencies, websites don't have a specific schedule and they are available at any time. Drivers that have busy working schedules, can compare quotes from anywhere and at any time, even at midnight. Multiple choices. Almost all insurance providers, no matter if they are well-known brands or just local insurers, have an online presence. Online quotes will allow policyholders the chance to discover multiple insurance companies and check their prices. Drivers are no longer required to get quotes from just a few known insurance companies. Also, local and regional insurers can provide lower insurance rates for the same services. Accurate insurance estimates. Online quotes can only be accurate if the customers provide accurate and real info about their car models and driving history. Lying about past driving incidents can make the price estimates to be lower, but when dealing with an insurance company lying to them is useless. Usually, insurance companies will do research about a potential customer before granting him coverage. Online quotes can be sorted easily. Although drivers are recommended to not choose a policy just based on its price, drivers can easily sort quotes by insurance price. Using brokerage websites will allow drivers to get quotes from multiple insurers, thus making the comparison faster and easier. For additional info, money-saving tips, and free car insurance quotes, visit https://compare-autoinsurance.Org/ Compare-autoinsurance.Org is an online provider of life, home, health, and auto insurance quotes. This website is unique because it does not simply stick to one kind of insurance provider, but brings the clients the best deals from many different online insurance carriers. In this way, clients have access to offers from multiple carriers all in one place: this website. On this site, customers have access to quotes for insurance plans from various agencies, such as local or nationwide agencies, brand names insurance companies, etc. "Online quotes can easily help drivers obtain better car insurance deals. All they have to do is to complete an online form with accurate and real info, then compare prices", said Russell Rabichev, Marketing Director of Internet Marketing Company. CONTACT: Company Name: Internet Marketing CompanyPerson for contact Name: Gurgu CPhone Number: (818) 359-3898Email: [email protected]: https://compare-autoinsurance.Org/ SOURCE: Compare-autoinsurance.Org View source version on accesswire.Com:https://www.Accesswire.Com/595055/What-Are-The-Main-Benefits-Of-Comparing-Car-Insurance-Quotes-Online View photos
to request, modification Contact us at Here or [email protected]