Pentagon issues warning after Turkish airstrikes threaten US troops in Syria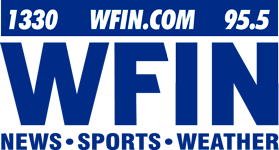 The Pentagon has urged Turkey to drop plans to invade Syria because the operation could endanger US troops in the country.
US Secretary of Defense Lloyd Austin offered his condolences to his counterpart Turkish Minister of National Defense Hulusi Akar on the death of the Istanbul bombing which happened last month and triggered military action in Syria.
But Austin pointed out that the airstrikes – and the impending ground invasion of Syria – directly threatens the safety of American personnel working in Syria.
"Secretary Austin called for de-escalation and shared the Department's strong opposition to a new Turkish military operation in Syria," according to a reading of the call between Austin and Akar.
TURKEY CLOSES TO INVASION OF NORTHERN SYRIA AS THREAT OF ISLAMIC STATE TERRORISM GROWS
Turkey launched a series of airstrikes in northern Syria after the November 13 bombing that killed six people and injured at least 80 others.
The Turkish authorities have arrested a Syrian Arab they linked to Kurdish militiasbut the militias have denied any involvement.
HAMAS CYBER TERROR IS A TEST CASE FOR OTHER NON-STATE ACTORS, REPORT SAYS
Turkish President Tayyip Recep Erdogan authorized a military response in Syria, called "Operation Sword-Claw", which aimed to eliminate the People's Defense Units (YPG) and the Kurdistan Workers' Party (PKK).
A Kurdish general told Fox News last week that NATO ally Turkey planned to carry out a massive ground invasion of Syria in a bid to target the same Kurdish groups who partnered with the US military in its campaign against ISIS.
NETANYAHU: IRAN NUCLEAR DEAL 'PROBABLY DEAD'; PROTESTS REVEAL THE REGIME IS 'REALLY WEAK'
US military officials have also raised concerns that the operation could end up giving an opportunity for some 10,000 Islamic State detainees to escape solitary confinement.
Brigadier General Patrick Ryder, the Pentagon's press secretary, said Wednesday, "Recent airstrikes in Syria have directly threatened the safety of U.S. personnel who are working in Syria with local partners to defeat ISIS and maintain custody. over 10,000 ISIS detainees."
Ryder noted that "immediate de-escalation is required to maintain focus on the defeat ISIS mission and ensure the safety and security of personnel on the ground engaged in the defeat ISIS mission."
A military official said that Syria presents ideal conditions for ISIS to continue to swell its ranks and regain its former operational capability: CENTCOM chief General Erik Kurilla visited the refugee camp in Al -Hol in Syria and said ISIS sought to exploit the conditions in the camp to attract new recruits to his cause.
CLICK HERE TO GET THE FOX NEWS APP
"The SDF mission to eliminate ISIS from the camp continues: it is a large-scale critical operation that will make the camp safer for all residents," Kurilla said after his visit. "We have already seen IS members holding women and girls in chains inside the camp, torturing camp residents and seeking to spread their ugly ideology."
Fox News' Benjamin Weinthal contributed to this report.
Sources
2/ https://wfin.com/fox-world-news/pentagon-issues-warning-after-turkish-airstrikes-threaten-american-troops-in-syria/
The mention sources can contact us to remove/changing this article
What Are The Main Benefits Of Comparing Car Insurance Quotes Online
LOS ANGELES, CA / ACCESSWIRE / June 24, 2020, / Compare-autoinsurance.Org has launched a new blog post that presents the main benefits of comparing multiple car insurance quotes. For more info and free online quotes, please visit https://compare-autoinsurance.Org/the-advantages-of-comparing-prices-with-car-insurance-quotes-online/ The modern society has numerous technological advantages. One important advantage is the speed at which information is sent and received. With the help of the internet, the shopping habits of many persons have drastically changed. The car insurance industry hasn't remained untouched by these changes. On the internet, drivers can compare insurance prices and find out which sellers have the best offers. View photos The advantages of comparing online car insurance quotes are the following: Online quotes can be obtained from anywhere and at any time. Unlike physical insurance agencies, websites don't have a specific schedule and they are available at any time. Drivers that have busy working schedules, can compare quotes from anywhere and at any time, even at midnight. Multiple choices. Almost all insurance providers, no matter if they are well-known brands or just local insurers, have an online presence. Online quotes will allow policyholders the chance to discover multiple insurance companies and check their prices. Drivers are no longer required to get quotes from just a few known insurance companies. Also, local and regional insurers can provide lower insurance rates for the same services. Accurate insurance estimates. Online quotes can only be accurate if the customers provide accurate and real info about their car models and driving history. Lying about past driving incidents can make the price estimates to be lower, but when dealing with an insurance company lying to them is useless. Usually, insurance companies will do research about a potential customer before granting him coverage. Online quotes can be sorted easily. Although drivers are recommended to not choose a policy just based on its price, drivers can easily sort quotes by insurance price. Using brokerage websites will allow drivers to get quotes from multiple insurers, thus making the comparison faster and easier. For additional info, money-saving tips, and free car insurance quotes, visit https://compare-autoinsurance.Org/ Compare-autoinsurance.Org is an online provider of life, home, health, and auto insurance quotes. This website is unique because it does not simply stick to one kind of insurance provider, but brings the clients the best deals from many different online insurance carriers. In this way, clients have access to offers from multiple carriers all in one place: this website. On this site, customers have access to quotes for insurance plans from various agencies, such as local or nationwide agencies, brand names insurance companies, etc. "Online quotes can easily help drivers obtain better car insurance deals. All they have to do is to complete an online form with accurate and real info, then compare prices", said Russell Rabichev, Marketing Director of Internet Marketing Company. CONTACT: Company Name: Internet Marketing CompanyPerson for contact Name: Gurgu CPhone Number: (818) 359-3898Email: [email protected]: https://compare-autoinsurance.Org/ SOURCE: Compare-autoinsurance.Org View source version on accesswire.Com:https://www.Accesswire.Com/595055/What-Are-The-Main-Benefits-Of-Comparing-Car-Insurance-Quotes-Online View photos
to request, modification Contact us at Here or [email protected]