Donald Trump just proved how vile he is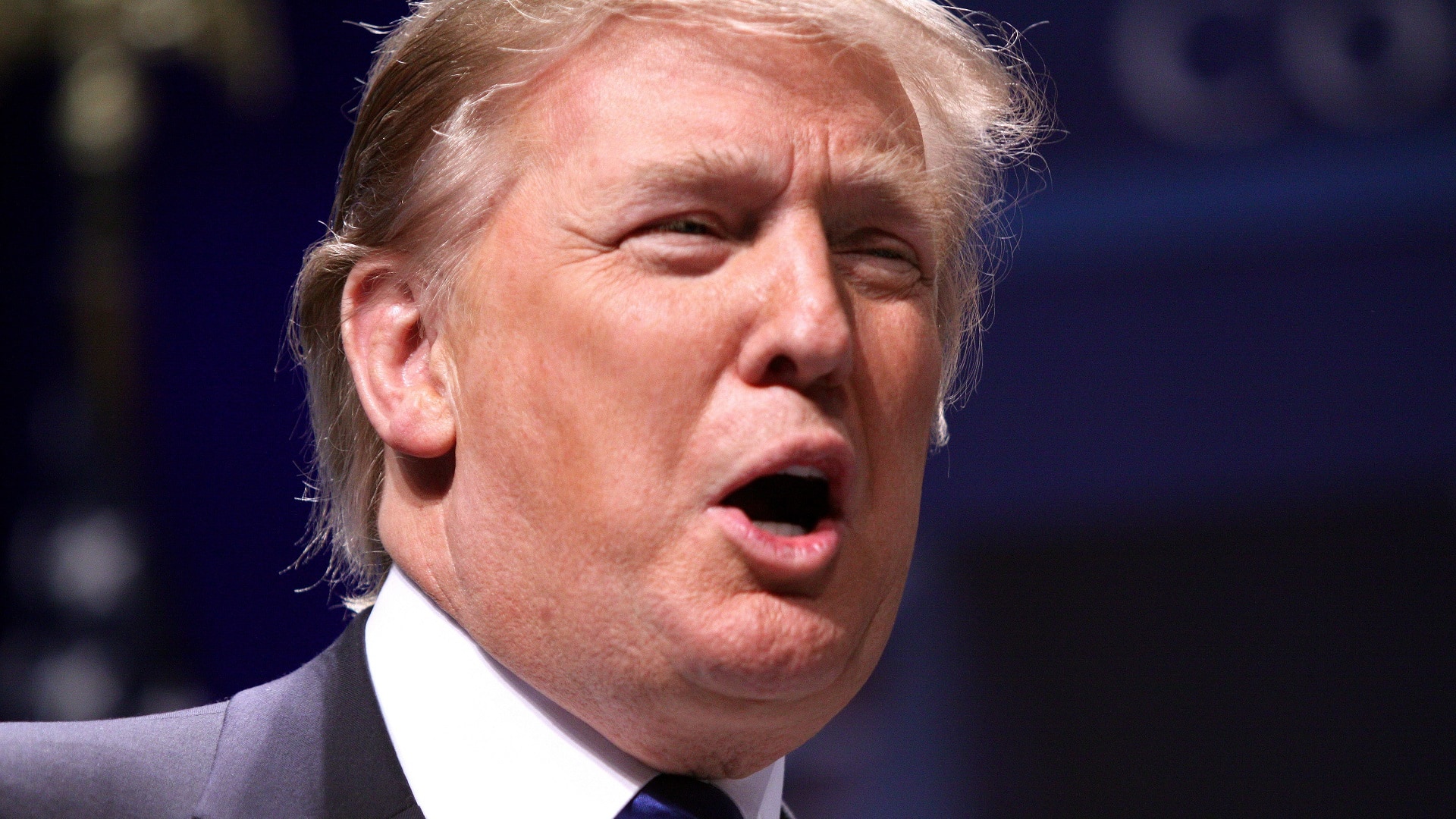 Former President Donald Trump, who is never one to accept an allegation, lashed out at another accuser.
(Subscribe to our YouTube channel here. 19FortyFive posts original videos every day.)
This time it's about a woman who said Trump raped her in the 1990s.
The judge in a civil case brought by E. Jean Carroll on January 13 released testimony Trump gave during a deposition in October. Donald Trump called Carrol a crazy job in the more than five-hour video.
Donald Trump strongly denies any wrongdoing
Carroll, who was a columnist for Elle magazine, claimed that Trump raped her in a department store in the mid-1990s.
Trump said Carroll was engaging in a complete hoax and scam to promote a truly crummy book.
Trump threatened to sue Carroll and his attorney for defamation.
In turn, the plaintiff also filed a defamation suit against Trump which the judge refused to dismiss. So now Trump faces a trial for sexual abuse and defamation which is scheduled for April 17.
The accusations began with the plaintiffs' book
Carrol has a 2019 book in which she claims Trump met her at a department store when she agreed to help him choose a gift for a friend.
Donald Trump then allegedly carried out the sexual assault against Carroll in a dressing room.
Trump claims accuser is mentally ill
In the deposition, Trump claimed that Carroll was sick, mentally ill.
In 2019, Trump said the plaintiff was not the Trump type. This was Trump's first reaction to the book when it came out.
In the deposition, Donald Trump said Carroll said in a CNN interview, without evidence, that the accuser enjoyed the rape.
Strange counter-accusation
She actually indicated that she loved him. Okay? She loved it until the commercial break, Trump said. Actually, I think she said it was sexy, didn't she? She said it was very sexy to be raped. She didn't say that?
Carroll's lawyer then asked Donald Trump if his client liked being attacked by you? Trump deflected the question by saying again that I think she said rape was sexy, which is not the case, by the way.
The jury probably won't like it
Donald Trump once again showed he was unhinged and emotionally desperate with his lines.
The deposition will likely show a jury that his insults show he doesn't take the charges seriously. Carroll will seek to remind the court that Donald Trump damaged her beyond repair after the alleged assault.
The complainant recounts the attacks on her reputation
I lost my job. I am viewed as a woman who is untrustworthy, now viewed as a woman who cannot be believed. I'm considered a sufficiently stupid and stupid woman that what happened to her happened to her, Carroll testified in her own deposition.
Would Trump take a stand?
It doesn't look like Carroll will settle with Trump as the case heads to trial. The former president may have to appear in court, which would be an explosive moment if the judge allowed video cameras into the courtroom. Carrolls' attorney did not disclose the amount of money the victim wants. Carroll is suing under New York's Adult Survivor's Act, which allows a victim to file a lawsuit years after an alleged sexual assault.
Alleged lack of evidence
Donald Trump has decried the accusations of being without evidence in previous statements. No pictures? No monitoring? No video? No reports? No vendors around? He asked.
But the deposition showed that Trump insulted the alleged victim, and that may not endear him to the jury. This is by far the most serious allegation against Trump among a myriad of legal issues against him. It will be interesting to see what legal strategy Carroll embarks on as the case develops.
The plaintiff could call an expert witness to claim that Trump's denials are evidence that the former president suffers from mental health issues. Trump, on the other hand, is likely to deny such a state and appeal any verdict coming from a jury if the case goes to trial.
Author Expertise and Experience: As Defense and National Security Editor of 19FortyFives, Dr. Brent M. Eastwood is the author of Humans, Machines, and Data: Future Trends in Warfare. He is an emerging threat expert and former US Army infantry officer. You can follow him on Twitter @BMEastwood. He holds a doctorate. in Political Science and Foreign Policy/International Relations.
Sources
2/ https://www.19fortyfive.com/2023/01/donald-trump-just-proved-how-vile-he-actually-is/
The mention sources can contact us to remove/changing this article
What Are The Main Benefits Of Comparing Car Insurance Quotes Online
LOS ANGELES, CA / ACCESSWIRE / June 24, 2020, / Compare-autoinsurance.Org has launched a new blog post that presents the main benefits of comparing multiple car insurance quotes. For more info and free online quotes, please visit https://compare-autoinsurance.Org/the-advantages-of-comparing-prices-with-car-insurance-quotes-online/ The modern society has numerous technological advantages. One important advantage is the speed at which information is sent and received. With the help of the internet, the shopping habits of many persons have drastically changed. The car insurance industry hasn't remained untouched by these changes. On the internet, drivers can compare insurance prices and find out which sellers have the best offers. View photos The advantages of comparing online car insurance quotes are the following: Online quotes can be obtained from anywhere and at any time. Unlike physical insurance agencies, websites don't have a specific schedule and they are available at any time. Drivers that have busy working schedules, can compare quotes from anywhere and at any time, even at midnight. Multiple choices. Almost all insurance providers, no matter if they are well-known brands or just local insurers, have an online presence. Online quotes will allow policyholders the chance to discover multiple insurance companies and check their prices. Drivers are no longer required to get quotes from just a few known insurance companies. Also, local and regional insurers can provide lower insurance rates for the same services. Accurate insurance estimates. Online quotes can only be accurate if the customers provide accurate and real info about their car models and driving history. Lying about past driving incidents can make the price estimates to be lower, but when dealing with an insurance company lying to them is useless. Usually, insurance companies will do research about a potential customer before granting him coverage. Online quotes can be sorted easily. Although drivers are recommended to not choose a policy just based on its price, drivers can easily sort quotes by insurance price. Using brokerage websites will allow drivers to get quotes from multiple insurers, thus making the comparison faster and easier. For additional info, money-saving tips, and free car insurance quotes, visit https://compare-autoinsurance.Org/ Compare-autoinsurance.Org is an online provider of life, home, health, and auto insurance quotes. This website is unique because it does not simply stick to one kind of insurance provider, but brings the clients the best deals from many different online insurance carriers. In this way, clients have access to offers from multiple carriers all in one place: this website. On this site, customers have access to quotes for insurance plans from various agencies, such as local or nationwide agencies, brand names insurance companies, etc. "Online quotes can easily help drivers obtain better car insurance deals. All they have to do is to complete an online form with accurate and real info, then compare prices", said Russell Rabichev, Marketing Director of Internet Marketing Company. CONTACT: Company Name: Internet Marketing CompanyPerson for contact Name: Gurgu CPhone Number: (818) 359-3898Email: cgurgu@internetmarketingcompany.BizWebsite: https://compare-autoinsurance.Org/ SOURCE: Compare-autoinsurance.Org View source version on accesswire.Com:https://www.Accesswire.Com/595055/What-Are-The-Main-Benefits-Of-Comparing-Car-Insurance-Quotes-Online View photos
to request, modification Contact us at Here or collaboration@support.exbulletin.com