Midday European briefing: lower profits in the United States -2-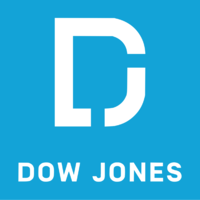 ISTANBUL-Turkey has postponed a key meeting with Sweden and Finland that aimed to iron out differences over their membership in the North Atlantic Treaty Organization, Turkish officials said on Tuesday, intensifying the standoff over the expansion of the alliance in response to Russia's invasion of Ukraine. .
The move is the latest setback for Sweden and Finland in a diplomatic row that has unfolded since last May, when Turkish President Recep Tayyip Erdogan first threatened to veto the countries' membership in NATO because of their alleged links with Kurdish militant groups.
Ukraine pushes back Russian forces in the east
Ukrainian forces repelled Russian attempts to advance in the east of the country, the country's military said, while air raid sirens across the country raised fears of possible Russian missile attacks.
Sirens wailed across Ukraine just after 9 a.m. Wednesday, including in the capital, Kyiv. The alert was lifted around 11 a.m. Ukraine's military has warned of a "high threat" from Russian air and missile attacks.
Ukrainian Zelensky fires top officials in bid to contain corruption scandals
Ukrainian President Volodymyr Zelensky has sacked nearly a dozen top officials as he tries to contain a series of corruption scandals and bolster Western confidence in his administration at a critical time in the war.
Although the scandals are small compared to those of previous Ukrainian governments – some of which have been accused of stealing billions of public funds – they are nonetheless a blow for Mr Zelensky, who has drawn praise at home and abroad for his leadership of the country during the invasion of Russia.
Russians mourn Ukrainians killed in war in front of statue of Ukrainian poet in Moscow
MOSCOW — Every few minutes, mourners came, alone, in couples or in families, to a statue of a Ukrainian writer standing in the center of the Russian capital, laying flowers and soft toys at its bronze feet.
Some said a prayer and left quickly. Others were crying. Still others sat for hours on nearby benches, silently watching a small but steady stream of people visit what has become a makeshift memorial to the victims of Russia's invasion of Ukraine.
International Paper reaches agreement to divest Russian pulp business
International Paper Co. said it has reached an agreement to divest itself of a lucrative Russian pulp company, the latest US company to leave Russia since Moscow invaded Ukraine.
IP said it would sell its 50% stake in Ilim Group to its Russian joint venture partners for $484 million. The Memphis, Tenn.-based company said those partners, led by Ilim chairman Zakhar Smushkin, have also indicated they want to buy IP's stake in a related company for $24 million. IP has stated that it intends to sell this stake and any residual interest in Ilim.
WORLD NEWS
Nervous Investors Turn to Silver to Chase Yield
The Wall Street cash rush is back.
Investors added about $135 billion to global money market funds in the past four weeks, according to EPFR data through Jan. 18. This is the best time since the four-week period ended in May 2020, when these funds saw around $175 billion in net inflows.
Joe Manchin to introduce bill to delay electric vehicle tax credits
WASHINGTON-Sen. Joe Manchin (D., W.Va.) said he would introduce legislation on Wednesday that would delay the implementation of new tax credits for electric vehicles due to disagreements with the Treasury Department over how to implement the program, a component of the Inflation Reduction Act.
Tax credits of up to $7,500 per vehicle have come under fire from European and Asian allies who say the rules aimed at boosting domestic vehicle and battery production are unfair to foreign manufacturers.
Switching to mined graphite over artificial graphite increases the risk of shortages for electric vehicles
Mining companies are increasing their supplies of critical minerals for rechargeable batteries such as lithium, cobalt and nickel. Graphite, a key battery component, has been largely overlooked.
That's about to change. Some of the world's biggest auto and battery makers and the US government are racing to secure graphite supplies amid looming signs of shortages of the battery-friendly mineral. So far, graphite prices have not reflected the limited supply.
McCarthy expels two Democrats from House intelligence panel
WASHINGTON — House Speaker Kevin McCarthy on Tuesday barred Democratic Representatives Adam Schiff and Eric Swalwell from serving on the Intelligence Committee, a decision he can make unilaterally because the panel is controlled by his office.
Mr. McCarthy (R., Calif.) stated that Messrs. Schiff and Swalwell did not deserve the positions. Mr McCarthy said Mr Schiff used his position as panel chairman when Democrats controlled the chamber for political purposes. He alleged Mr Swalwell was targeted by a suspected Chinese spy almost a decade ago.
Joe Biden, Chuck Schumer and Hakeem Jeffries plan to project unity before spending fights
WASHINGTON — President Biden met with Democratic congressional leaders on Tuesday as the party tries to project a united front on the economy and the upcoming fight to lift the debt ceiling.
At the start of the meeting, Mr. Biden warned that newly empowered House Republican lawmakers could cut Social Security and Medicare, and he criticized a proposal pushed by some GOP members to impose a tax of national sale. "I have no intention of letting Republicans destroy our economy," he said.
Classified documents found at Mike Pence's home in Indiana
WASHINGTON-Lawyers for former Vice President Mike Pence discovered classified documents at his private home, according to a letter his representative sent to the National Archives.
Lawyers hired by the former vice president recently discovered "a small number of documents bearing classified marks that were boxed and inadvertently transported" to Mr. Pence's home, according to a Jan. 18 letter to the National Archives. of Gregory Jacob, who oversees Mr. Pence's records. Mr Pence was unaware of the existence of the documents, the letter says.
Write to [email protected]
Email us at [email protected]
We offer an enhanced version of this briefing, optimized for viewing on mobile devices and delivered straight to your inbox. If you would like to subscribe, go to https://newsplus.wsj.com/subscriptions.
This article is a text version of a Wall Street Journal newsletter published earlier today.
(END) Dow Jones Newswire
January 25, 2023 05:53 ET (10:53 GMT)
Copyright (c) 2023 Dow Jones & Company, Inc.
Sources
2/ https://www.morningstar.com/news/dow-jones/202301252471/european-midday-briefing-softer-us-earnings-2
The mention sources can contact us to remove/changing this article
What Are The Main Benefits Of Comparing Car Insurance Quotes Online
LOS ANGELES, CA / ACCESSWIRE / June 24, 2020, / Compare-autoinsurance.Org has launched a new blog post that presents the main benefits of comparing multiple car insurance quotes. For more info and free online quotes, please visit https://compare-autoinsurance.Org/the-advantages-of-comparing-prices-with-car-insurance-quotes-online/ The modern society has numerous technological advantages. One important advantage is the speed at which information is sent and received. With the help of the internet, the shopping habits of many persons have drastically changed. The car insurance industry hasn't remained untouched by these changes. On the internet, drivers can compare insurance prices and find out which sellers have the best offers. View photos The advantages of comparing online car insurance quotes are the following: Online quotes can be obtained from anywhere and at any time. Unlike physical insurance agencies, websites don't have a specific schedule and they are available at any time. Drivers that have busy working schedules, can compare quotes from anywhere and at any time, even at midnight. Multiple choices. Almost all insurance providers, no matter if they are well-known brands or just local insurers, have an online presence. Online quotes will allow policyholders the chance to discover multiple insurance companies and check their prices. Drivers are no longer required to get quotes from just a few known insurance companies. Also, local and regional insurers can provide lower insurance rates for the same services. Accurate insurance estimates. Online quotes can only be accurate if the customers provide accurate and real info about their car models and driving history. Lying about past driving incidents can make the price estimates to be lower, but when dealing with an insurance company lying to them is useless. Usually, insurance companies will do research about a potential customer before granting him coverage. Online quotes can be sorted easily. Although drivers are recommended to not choose a policy just based on its price, drivers can easily sort quotes by insurance price. Using brokerage websites will allow drivers to get quotes from multiple insurers, thus making the comparison faster and easier. For additional info, money-saving tips, and free car insurance quotes, visit https://compare-autoinsurance.Org/ Compare-autoinsurance.Org is an online provider of life, home, health, and auto insurance quotes. This website is unique because it does not simply stick to one kind of insurance provider, but brings the clients the best deals from many different online insurance carriers. In this way, clients have access to offers from multiple carriers all in one place: this website. On this site, customers have access to quotes for insurance plans from various agencies, such as local or nationwide agencies, brand names insurance companies, etc. "Online quotes can easily help drivers obtain better car insurance deals. All they have to do is to complete an online form with accurate and real info, then compare prices", said Russell Rabichev, Marketing Director of Internet Marketing Company. CONTACT: Company Name: Internet Marketing CompanyPerson for contact Name: Gurgu CPhone Number: (818) 359-3898Email: [email protected]: https://compare-autoinsurance.Org/ SOURCE: Compare-autoinsurance.Org View source version on accesswire.Com:https://www.Accesswire.Com/595055/What-Are-The-Main-Benefits-Of-Comparing-Car-Insurance-Quotes-Online View photos
to request, modification Contact us at Here or [email protected]