Boris Johnson's taxpayer-funded Partygate defense bill stands at 245,000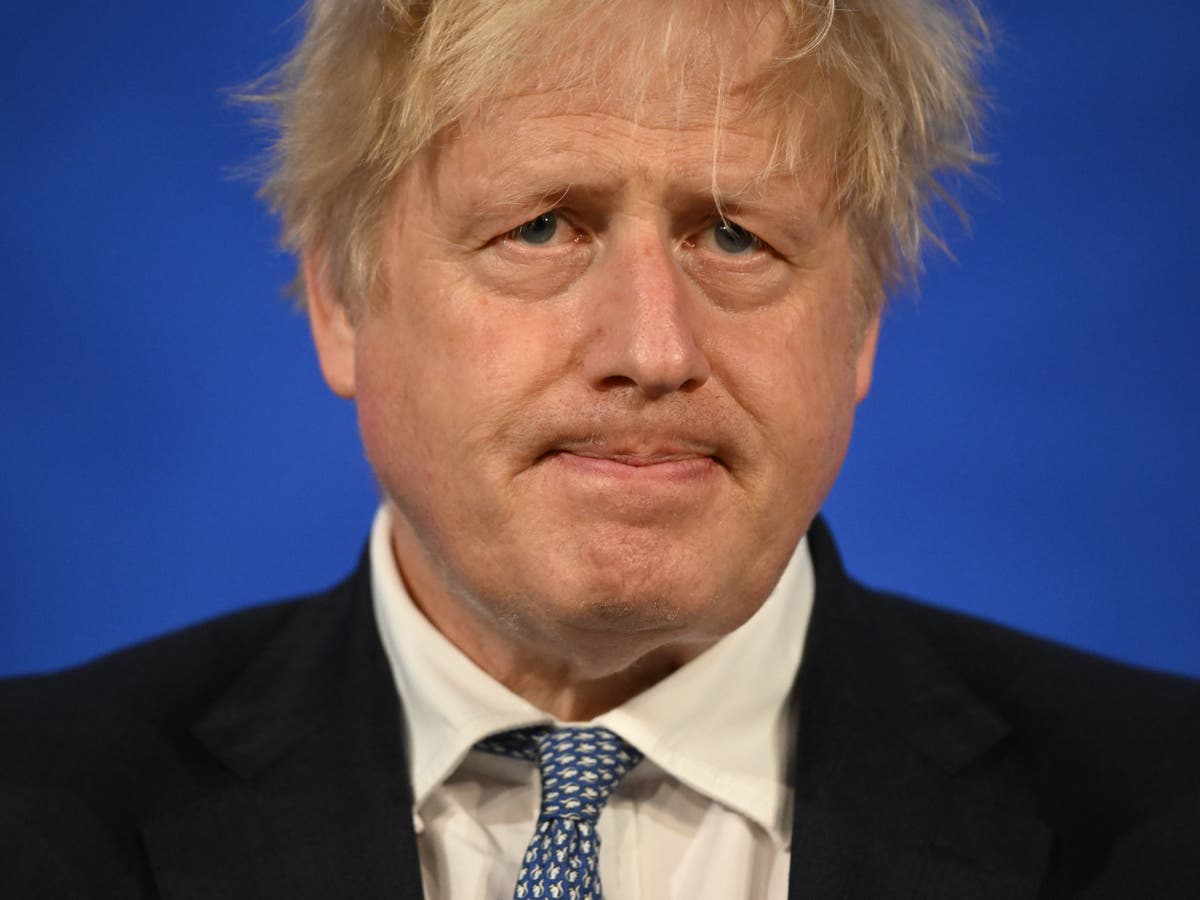 Boris Johnson's legal defense costs for the Partygate inquiry, covered by the taxpayer, have skyrocketed again as the government again extended the contract.
The former PM's legal bill has risen from 222,000 to 245,000 after the deal with a team led by top barrister Lord Pannick KC was extended for a second time.
Labor said Rishi Sunak must explain why he failed to stop the brazen scheme, as opposition parties argue Mr Johnson should foot the bill himself.
Mr Johnson, who has earned more than £5million since leaving office, is being investigated by MPs over whether he misled Parliament about what he knew parties breaking the rules at No. 10.
Law firm Peters and Peters was initially awarded a contract worth £129,700 in August to advise Mr Johnson during the lien committees investigation.
No 10 and the Cabinet Office have claimed there is precedent for ex-ministers getting taxpayer-covered legal aid for anything relating to their duties while in government.
The government highlighted the legal advice given to former ministers during public inquiries into the Grenfell disaster and the BSE outbreak.
But these cases were statutory public inquiries rather than parliamentary inquiries launched by MPs.
More recently, then-deputy Dominic Raab covered his own legal costs for the independent investigation into the bullying allegations which saw him step down last month.
As working families face a cost of living crisis, it's hard to believe they should have written a blank check for those legal terms as the ex-PM gets richer, said said Labor deputy leader Angela Rayner.
Ms Rayner added: Rishi Sunak must explain why he has failed to stop this brazen scheme and take immediate action to ensure his disgraced predecessor returns the money to the public treasury.
The Liberal Democrats have urged the Prime Minister to ask his ethics adviser to investigate Mr Johnson's legal bill and how this precedent was set.
Wendy Chamberlain, Lib Dem's chief whip, said: Boris Johnson must pay back every penny to the public treasury immediately.
Mr Johnson is awaiting the outcome of the Partygate inquiry and could still face a by-election if he is suspended from the Commons for at least 10 days.
He faced a torrid time during the March showdown before the cross-party committee of MPs over whether he had lied about parties breaking the rules during the Covid crisis.
Struggling to salvage his career, the former prime minister accused the cross-party group of absurd, illogical and partisan claims.
Mr Johnson admitted he had misled Parliament about the breach of the rules, but insisted his denials had been made in good faith on the basis of what he honestly knew at the time era.
The contract with Peters and Peters paid off for the advice of prominent barrister Lord Pannick, who claimed the privileges committee was taking unfair procedure and a fundamentally wrong approach.
Sources
2/ https://www.independent.co.uk/news/uk/politics/boris-johnson-partygate-legal-bill-b2336805.html
The mention sources can contact us to remove/changing this article
What Are The Main Benefits Of Comparing Car Insurance Quotes Online
LOS ANGELES, CA / ACCESSWIRE / June 24, 2020, / Compare-autoinsurance.Org has launched a new blog post that presents the main benefits of comparing multiple car insurance quotes. For more info and free online quotes, please visit https://compare-autoinsurance.Org/the-advantages-of-comparing-prices-with-car-insurance-quotes-online/ The modern society has numerous technological advantages. One important advantage is the speed at which information is sent and received. With the help of the internet, the shopping habits of many persons have drastically changed. The car insurance industry hasn't remained untouched by these changes. On the internet, drivers can compare insurance prices and find out which sellers have the best offers. View photos The advantages of comparing online car insurance quotes are the following: Online quotes can be obtained from anywhere and at any time. Unlike physical insurance agencies, websites don't have a specific schedule and they are available at any time. Drivers that have busy working schedules, can compare quotes from anywhere and at any time, even at midnight. Multiple choices. Almost all insurance providers, no matter if they are well-known brands or just local insurers, have an online presence. Online quotes will allow policyholders the chance to discover multiple insurance companies and check their prices. Drivers are no longer required to get quotes from just a few known insurance companies. Also, local and regional insurers can provide lower insurance rates for the same services. Accurate insurance estimates. Online quotes can only be accurate if the customers provide accurate and real info about their car models and driving history. Lying about past driving incidents can make the price estimates to be lower, but when dealing with an insurance company lying to them is useless. Usually, insurance companies will do research about a potential customer before granting him coverage. Online quotes can be sorted easily. Although drivers are recommended to not choose a policy just based on its price, drivers can easily sort quotes by insurance price. Using brokerage websites will allow drivers to get quotes from multiple insurers, thus making the comparison faster and easier. For additional info, money-saving tips, and free car insurance quotes, visit https://compare-autoinsurance.Org/ Compare-autoinsurance.Org is an online provider of life, home, health, and auto insurance quotes. This website is unique because it does not simply stick to one kind of insurance provider, but brings the clients the best deals from many different online insurance carriers. In this way, clients have access to offers from multiple carriers all in one place: this website. On this site, customers have access to quotes for insurance plans from various agencies, such as local or nationwide agencies, brand names insurance companies, etc. "Online quotes can easily help drivers obtain better car insurance deals. All they have to do is to complete an online form with accurate and real info, then compare prices", said Russell Rabichev, Marketing Director of Internet Marketing Company. CONTACT: Company Name: Internet Marketing CompanyPerson for contact Name: Gurgu CPhone Number: (818) 359-3898Email: [email protected]: https://compare-autoinsurance.Org/ SOURCE: Compare-autoinsurance.Org View source version on accesswire.Com:https://www.Accesswire.Com/595055/What-Are-The-Main-Benefits-Of-Comparing-Car-Insurance-Quotes-Online View photos
to request, modification Contact us at Here or [email protected]