Xi Jinping to Secret Service Chiefs: Prepare for the Worst Possible Scenario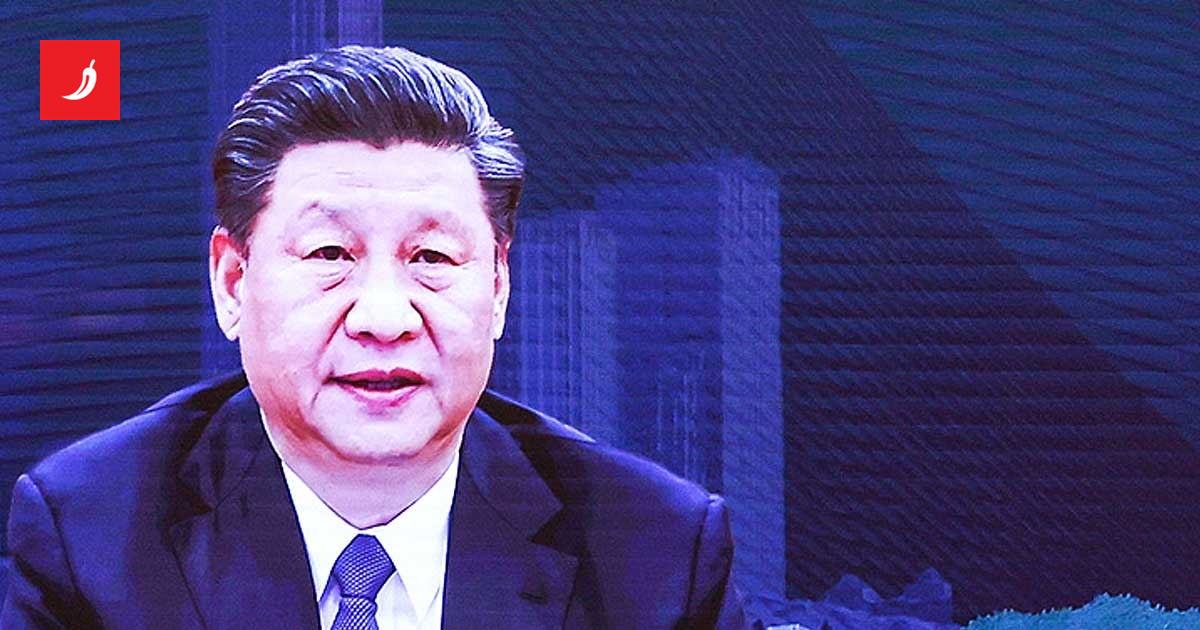 Chinese leader Xi Jinping has called on senior national security officials to reflect on the "worst possible scenario" and prepare for a "sea of ​​storms" as the ruling Communist Party steps up efforts to counter any internal and external threats perceived.
"The complexity and severity of the national security issues we are currently facing have increased significantly," Xi said at a meeting of the party's National Security Commission on Tuesday, the official Xinhua news agency reported.
"You have to stick to thinking of the worst possible scenario"
"We must keep thinking about the worst possible scenario and prepare for major tests of strong winds and waves, and even stormy and dangerous seas," Xi added.
The latest directives from Xi, China's most powerful leader in decades, come as Beijing faces a range of challenges, from a faltering economy to what is described as an increasingly hostile international environment.
Facing what he called a "complex and grave" situation, Xi said China must accelerate the modernization of its national security system and capabilities, emphasizing their effectiveness in "the real combat and practical use".
He also urged China to continue to establish national security risk monitoring and early warning systems, improve national security education, and improve data management and security. artificial intelligence.
A clear conception of national security
Since coming to power a decade ago, Xi has made national security a key paradigm that permeates all aspects of Chinese governance, experts say.
The concept of national security has permeated everything from politics, economy, defense, culture and ecology to cyberspace. National security stretches from deep seas and polar regions to outer space, plus data and artificial intelligence, pie CNN.
Under Xi's "comprehensive national security" term, China has introduced a series of laws to protect against perceived threats, including laws on counterterrorism, counterinsurgency, cybersecurity, foreign NGOs, the National Intelligence and Data Security Service.
Recently, China expanded the scope of its already comprehensive Counterintelligence, State Secrets and Intelligence Law to all "documents, data, materials or items relating to national security and interests".
"In Xi's China, everything is national security and there is an increasing emphasis on better coordination of security and development, with the security side prevailing over the economic side," wrote Bill Bishop, a Chinese analyst. for a long time, in the Sinocism newsletter.
In Hong Kong, Beijing imposed a sweeping national security law to crack down on dissent after massive pro-democracy protests rocked the city.
Security has replaced economic growth as the main priority
The perception that security has replaced economic growth as Beijing's top priority has been reinforced by multiple research from foreign companies, including US consultancy Bain&Company and due diligence firm Mintz Group.
The raids have spooked international businesses at a time when the Chinese government is trying to attract foreign investment to help revive a slowing economy weighed down by three years of pandemic restrictions.
In March, Chinese authorities arrested a Japanese employee of Astellas Pharma in Beijing on suspicion of pawning. He is the 17th Japanese national to be detained in China since the introduction of the Counterintelligence Law in 2014.
At Tuesday's meeting, Xi said China should proactively shape a "safe external environment" to better control the security of the country's "opening up" and "promote the deep integration of development and of security".
Do you know more about the subject or do you want to point out an error in the text?
Sources
2/ https://www.index.hr/vijesti/clanak/xi-jinping-priprema-kinu-za-najgori-moguci-scenarij-nacionalne-sigurnosti/2467796.aspx
The mention sources can contact us to remove/changing this article
What Are The Main Benefits Of Comparing Car Insurance Quotes Online
LOS ANGELES, CA / ACCESSWIRE / June 24, 2020, / Compare-autoinsurance.Org has launched a new blog post that presents the main benefits of comparing multiple car insurance quotes. For more info and free online quotes, please visit https://compare-autoinsurance.Org/the-advantages-of-comparing-prices-with-car-insurance-quotes-online/ The modern society has numerous technological advantages. One important advantage is the speed at which information is sent and received. With the help of the internet, the shopping habits of many persons have drastically changed. The car insurance industry hasn't remained untouched by these changes. On the internet, drivers can compare insurance prices and find out which sellers have the best offers. View photos The advantages of comparing online car insurance quotes are the following: Online quotes can be obtained from anywhere and at any time. Unlike physical insurance agencies, websites don't have a specific schedule and they are available at any time. Drivers that have busy working schedules, can compare quotes from anywhere and at any time, even at midnight. Multiple choices. Almost all insurance providers, no matter if they are well-known brands or just local insurers, have an online presence. Online quotes will allow policyholders the chance to discover multiple insurance companies and check their prices. Drivers are no longer required to get quotes from just a few known insurance companies. Also, local and regional insurers can provide lower insurance rates for the same services. Accurate insurance estimates. Online quotes can only be accurate if the customers provide accurate and real info about their car models and driving history. Lying about past driving incidents can make the price estimates to be lower, but when dealing with an insurance company lying to them is useless. Usually, insurance companies will do research about a potential customer before granting him coverage. Online quotes can be sorted easily. Although drivers are recommended to not choose a policy just based on its price, drivers can easily sort quotes by insurance price. Using brokerage websites will allow drivers to get quotes from multiple insurers, thus making the comparison faster and easier. For additional info, money-saving tips, and free car insurance quotes, visit https://compare-autoinsurance.Org/ Compare-autoinsurance.Org is an online provider of life, home, health, and auto insurance quotes. This website is unique because it does not simply stick to one kind of insurance provider, but brings the clients the best deals from many different online insurance carriers. In this way, clients have access to offers from multiple carriers all in one place: this website. On this site, customers have access to quotes for insurance plans from various agencies, such as local or nationwide agencies, brand names insurance companies, etc. "Online quotes can easily help drivers obtain better car insurance deals. All they have to do is to complete an online form with accurate and real info, then compare prices", said Russell Rabichev, Marketing Director of Internet Marketing Company. CONTACT: Company Name: Internet Marketing CompanyPerson for contact Name: Gurgu CPhone Number: (818) 359-3898Email: [email protected]: https://compare-autoinsurance.Org/ SOURCE: Compare-autoinsurance.Org View source version on accesswire.Com:https://www.Accesswire.Com/595055/What-Are-The-Main-Benefits-Of-Comparing-Car-Insurance-Quotes-Online View photos
to request, modification Contact us at Here or [email protected]