What is special about PM Modi's visit to the US this time around?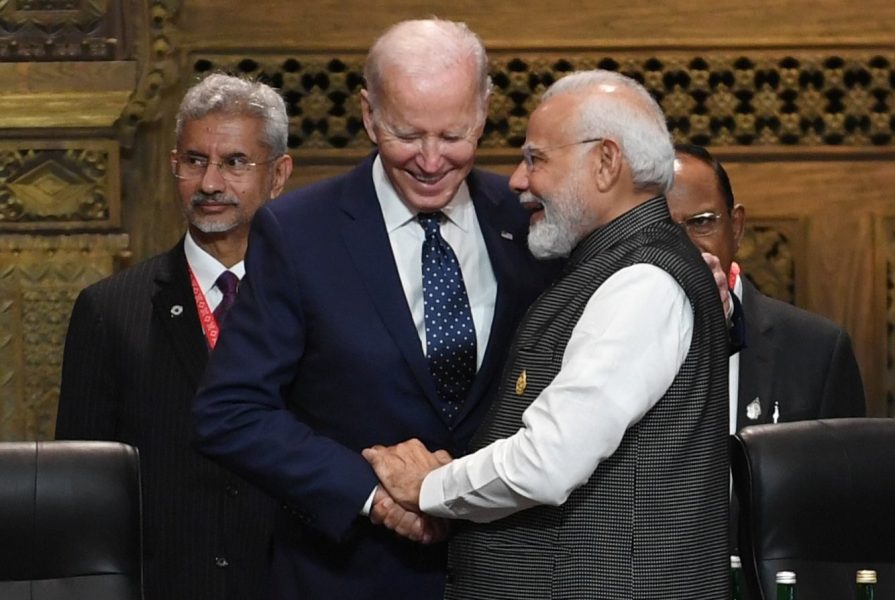 There is much anticipation surrounding Prime Minister Modi's upcoming visit to the United States on June 21, his first state visit to the country during his nine-year reign. Why is there so much hype surrounding Modi's visit to the US this time around?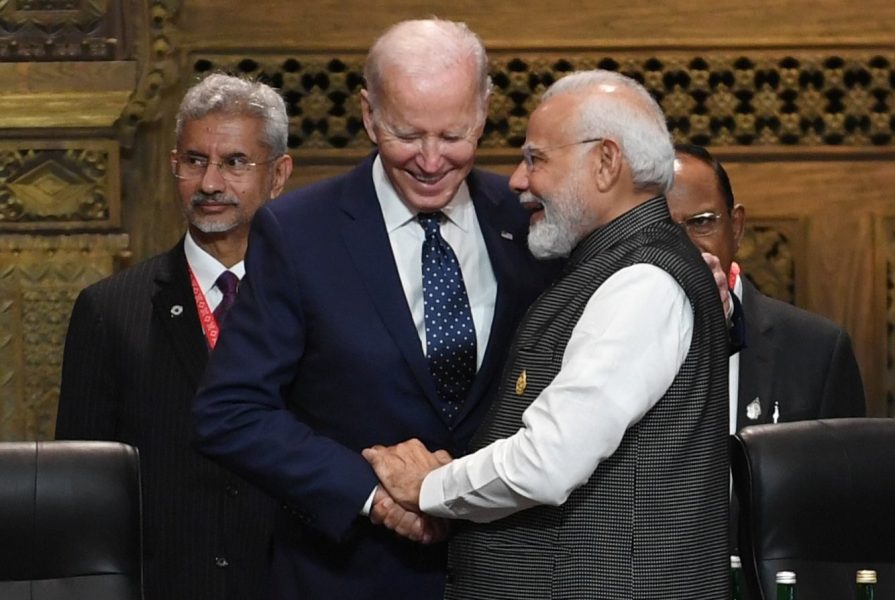 Prime Minister Narendra Modi has visited the United States several times for bilateral and multilateral meetings since the start of his term in 2014. But this visit is of great significance because none of his previous visits to the United States have was classified as a state visit.
Because a state visit is considered the highest ranked visit by a head of government to a state.
Modis' previous visits fell under the category of working visits (2014), working lunches (2016) and official working visits (2017). While his 2019 visit was officially described by the United States as one in which Modi attended a rally in Houston, Texas.
On June 21, Modi will travel to the United States on his first state visit at the invitation of President Joe Biden and First Lady Jill Biden. All eyes are on Modis' high-level visit to the United States, which political analysts say will mark a "significant milestone" in bilateral relations between India and the United States.
Here's why all eyes are on Modis' state visit to the United States from June 21-24:
Why is this visit different?
It would be Modis' first state visit to the United States during his nine-year reign as prime minister. This means that US President Joe Biden will welcome Modi during his visit and he will be offered a room for four days and three nights at Blair House, the President's official guest house, located a short walk from the White House. .
What is a State visit?
This is the highest ranked tour and is granted to Americas closest allies and friends. It should be differentiated from other types of visits granted to a high-ranking member of a foreign government such as an "official visit", an "official working visit", a "working visit" and a "private visit". The "state visit", the highest visit can only be offered to a head of state – such as the president of a country or a reigning monarch – and must be at the invitation of the US president.
It is the highest expression of friendly bilateral relations and is full of official public ceremonies. It is a state visit rather than a leader's visit.
Read also : You're too popular, Biden tells Modi as he asks for an autograph
What will the state visit consist of?
In short, a state visit guarantees a meeting with the US president, a state dinner at the White House, a full arrival and departure ceremony on the South Grounds of the White House, and a salute of 21 cannon shots. Gifts can be exchanged and spouses can attend ceremonies and dinners.
On June 22, the US president and his wife will host a state dinner. Earlier, on the South Lawns of the White House, President Biden and the First Lady will greet India's Prime Minister amid a 21-gun salute. The White House sent out invitations for the welcome ceremony, which many Native Americans were climbing to be invited.
The invitation would mark the first time a country-specific diaspora has been invited to the White House in such large numbers, dispatches said.
Why is this visit important?
According to political analysts, Modi has been invited to several bilateral and multilateral meetings with US presidents in the past, but this official "state visit" accompanied by a state dinner before the G20 summit in September, is a signal that the United States considers India to be an equal partner. The first Indian prime minister to receive a state dinner at the White House was Jawaharlal Nehru in October 1949, after which many Indian prime ministers were invited to enjoy a sumptuous meal at the White House.
The visit also aims to reinforce "the two countries' shared commitment to a free, open, prosperous and secure Indo-Pacific" and their common determination to elevate their strategic technological partnership, particularly in the areas of defence, clean energy and space, an official said. exits from both countries.
Why is the United States courting India?
On another level, the visit is significant for the United States as it tries to counter China's growing influence and eventually wants to shift its investments to India, experts said. Political scientists say the Biden administration is "desperately courting India" because it needs a potential counterweight to China, in a bid to establish a "global supply chain and for investment reasons."
This visit may also provide an opening for the United States to urge India to openly condemn the Russian invasion of Ukraine.
"We look forward to welcoming Indian Prime Minister @NarendraModi in June, whose visit will celebrate the deep partnership between the United States and India," Stae's US Secretary Anthony Blinken tweeted recently, a few weeks before the Modi's visit.
As John Kirby, spokesman for the White House National Security Council, recently told reporters on June 6, two weeks before Modi's visit, "India is a strong partner of the United States in very many levels". He cited additional defense cooperation agreements, "a lot of economic trade", and for India being a member of the Quad and a key Indo-Pacific security partner and friend.
"There are innumerable reasons why India is certainly important not only bilaterally between our two nations, but multilaterally on many multiple levels," he underlined.
Analysts believe that the United States is looking for a location for its manufacture. The often-cited classic case is that of Apple, which launched manufacturing in India and is expected to export 20 million iPhone 14s. There are plenty of other companies also looking from this perspective, experts said. There is also a key agreement with General Electric in sight, which involves the construction of GE engines that will power HAL's Tejas-Mk II light combat aircraft.
The signing of the memorandum of understanding with General Electric will be one of the biggest deliverables of Prime Minister Modis' state visit to the United States, the dispatches said. As bilateral trade reached a record $191 billion last year, the US-India Business Council (USIBC) will host the two-day INDUS-X conference in Washington to coincide with Modis' visit. INDUS-X is a platform for start-ups and companies from both countries to identify collaborations for high-tech innovations under the Initiative on Critical and Emerging Technologies (iCET).
Read also : Prime Minister Modi greets US President Biden with a tight hug at the G7 summit in Japan
Why is this visit important for Modi?
"Diaspora diplomacy" has been one of Modi's main political strategies since he was chief minister of Gujarat. This visit to the United States is crucial for Modis' global image, to show India's global demagoguery and to send the message home that Modi as a leader has accomplished this. This is important for Modi ahead of the 2024 Lok Sabha elections.
One of the highlights of Modi's visit to the United States?
Modi will address a joint session of the US Congress during his state visit to Washington DC on June 22, becoming the only Indian prime minister to address the joint session of the US Congress twice.
Congressional leaders invited Modi "on behalf of the bipartisan leadership of the United States House of Representatives and the United States Senate," to address a joint meeting of Congress on Thursday, June 22. This will be Modi's second time addressing a joint session of the US Congress, the first in 2016. At that time, he was the fifth Indian Prime Minister to address the joint session of the US Congress, the others being Manmohan Singh (2005), Atal Bihari Vajpayee (2000), PV Narasimha Rao (1994) and Rajiv Gandhi (1985).
Other key activities on the agenda of Modi's visit to the US?
On the agenda, agreements on trade, defense and critical minerals and a significant progression of the Indo-American defense partnership, with the signing of a joint production agreement.
Ahead of Modis' state visit, US Secretary of Defense Lloyd Austin arrived in India for a two-day visit to explore ways to lay the groundwork for much-awaited bilateral defense cooperation agreements. , particularly in the areas of technology transfer essential for the co-development of military equipment.
What are the events organized by the Indian diaspora?
Several events have been planned to welcome Modi.
An India Unity Day march is planned from the Washington Monument to the Lincoln Memorial in Washington DC to welcome Modi, two days before Modi's arrival in America.
More such marches are planned in 20 other locations, including New Yorks Times Square and San Franciscos Golden Bridge. A group of American Indians will be at Andrews Air Force Base to greet Modi as he lands June 21 afternoon in New York. While hundreds of community members will gather in Lafayette Square Park in front of the White House.
The Indian Diaspora has planned a cultural event stretching from Kashmir to Kanyakumari, and west to east in front of the White House, to showcase India's growth during Modis' tenure over the past nine years.
According to reports, Modi may well be leading the International Yoga Day celebrations on June 21 in New York.
Who organizes these events?
The Overseas Friends of BJP (OFBJP) USA, along with other right-wing organizations such as the Hindu Swayamsevak Sangh, which has around 205 local chapters, including on college campuses, will organize these events.
These same groups had organized the Modi reunion at New York's Madison Square Garden in 2014 and the Howdy Modi jamboree in Texas with Modi and Donald Trump in 2019. Many people flocked to these events and chanted Modis' name in him. giving a rockstar reception. It is said that a crowd of over 50,000 was present when Modi and Trump jointly addressed the Howdy Modi! rally in Houston, Texas.
Sources
2/ https://thefederal.com/explainers-2/explainer-whats-special-about-pm-modis-visit-to-the-us-this-time/
The mention sources can contact us to remove/changing this article
What Are The Main Benefits Of Comparing Car Insurance Quotes Online
LOS ANGELES, CA / ACCESSWIRE / June 24, 2020, / Compare-autoinsurance.Org has launched a new blog post that presents the main benefits of comparing multiple car insurance quotes. For more info and free online quotes, please visit https://compare-autoinsurance.Org/the-advantages-of-comparing-prices-with-car-insurance-quotes-online/ The modern society has numerous technological advantages. One important advantage is the speed at which information is sent and received. With the help of the internet, the shopping habits of many persons have drastically changed. The car insurance industry hasn't remained untouched by these changes. On the internet, drivers can compare insurance prices and find out which sellers have the best offers. View photos The advantages of comparing online car insurance quotes are the following: Online quotes can be obtained from anywhere and at any time. Unlike physical insurance agencies, websites don't have a specific schedule and they are available at any time. Drivers that have busy working schedules, can compare quotes from anywhere and at any time, even at midnight. Multiple choices. Almost all insurance providers, no matter if they are well-known brands or just local insurers, have an online presence. Online quotes will allow policyholders the chance to discover multiple insurance companies and check their prices. Drivers are no longer required to get quotes from just a few known insurance companies. Also, local and regional insurers can provide lower insurance rates for the same services. Accurate insurance estimates. Online quotes can only be accurate if the customers provide accurate and real info about their car models and driving history. Lying about past driving incidents can make the price estimates to be lower, but when dealing with an insurance company lying to them is useless. Usually, insurance companies will do research about a potential customer before granting him coverage. Online quotes can be sorted easily. Although drivers are recommended to not choose a policy just based on its price, drivers can easily sort quotes by insurance price. Using brokerage websites will allow drivers to get quotes from multiple insurers, thus making the comparison faster and easier. For additional info, money-saving tips, and free car insurance quotes, visit https://compare-autoinsurance.Org/ Compare-autoinsurance.Org is an online provider of life, home, health, and auto insurance quotes. This website is unique because it does not simply stick to one kind of insurance provider, but brings the clients the best deals from many different online insurance carriers. In this way, clients have access to offers from multiple carriers all in one place: this website. On this site, customers have access to quotes for insurance plans from various agencies, such as local or nationwide agencies, brand names insurance companies, etc. "Online quotes can easily help drivers obtain better car insurance deals. All they have to do is to complete an online form with accurate and real info, then compare prices", said Russell Rabichev, Marketing Director of Internet Marketing Company. CONTACT: Company Name: Internet Marketing CompanyPerson for contact Name: Gurgu CPhone Number: (818) 359-3898Email: [email protected]: https://compare-autoinsurance.Org/ SOURCE: Compare-autoinsurance.Org View source version on accesswire.Com:https://www.Accesswire.Com/595055/What-Are-The-Main-Benefits-Of-Comparing-Car-Insurance-Quotes-Online View photos
to request, modification Contact us at Here or [email protected]