E-Governance Imperative in Corruption Mitigation: PM Imran Khan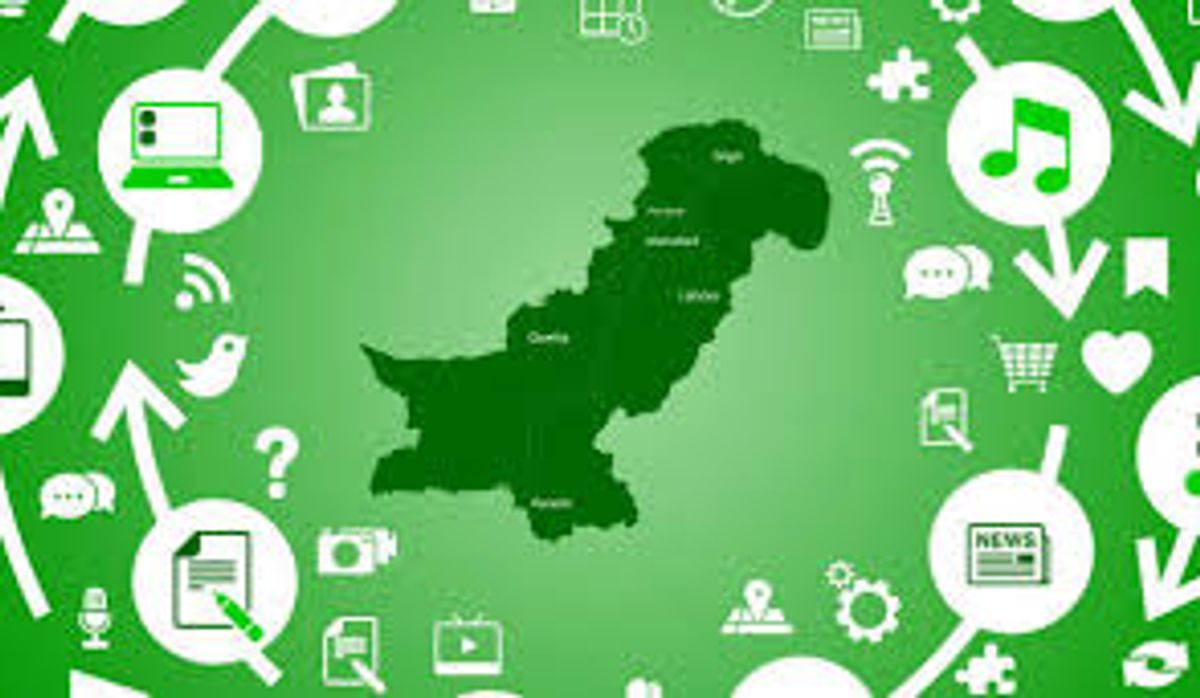 The 21st century has proven to be the game changer in information technology and e-governance. It brought many revolutionary changes to businesses around the world. The adoption of new technologies has led to the emergence of several new phenomena.
One of these transformations is electronic governance. Pakistan has made significant efforts in recent years to implement e-governance in the public sector. Electronic governance or e-governance applies information and communication technologies (ICT) to provide government services, information exchange, communication transactions and the integration of various autonomous systems.
During the launching ceremony of his dream project "Digital Pakistan", Prime Minister Imran Khan also mentioned that the introduction of e-governance would be essential to fight against "the corruption pandemic" and the best way to facilitate things. business with the government.
E-governance imperative to fight corruption: Prime Minister Imran Khan
E-Office is a flagship project of the National Council of Informatics, the Ministry of Information Technologies and Telecommunications. It digitizes intra-government operations and processes to a paperless office environment.
It aims to promote the electronic filing system and create time and cost saving procedures to improve work efficiency in all government departments. Up to 40 federal departments have switched to the e-Office solution so far.
The Prime Minister was pleased to appoint Dr Faisal Sultan as SAPM on National Health Services, Regulation and Coordination with immediate effect. Dr Faisal Sultan will have the status of Federal Minister. pic.twitter.com/ZnVUPLcfwC
– Government of Pakistan (@pid_gov) August 3, 2020
With the predominance of the paperless system, slow-paced office work patterns will be replaced by fast and efficient operations. Approvals and permits, which were once granted in days, can be processed in hours. Employees can access required documents from anywhere in the interim. Therefore, the competence of officials can also be checked at every stage.
The paper takes up a lot of space. Filling out, organizing and maintaining large piles of paper is a daunting task. In the paperless framework, everything is just a click away. Employees can devote time and effort to other essential tasks.
Read more: Tania Aidrus, head of Digital Pakistans, launches a chatbot to fight against the coronavirus
The paperless work environment is also economical. The government can save a considerable amount of money, which is wasted on acquiring inventory and keeping a record. So, anyone can predict that the shift from a file and paper system to a paperless world will not only serve the noble environmental cause of "Clean and Green Pakistan" by saving trees, but will also increase the work efficiency of people. employees saving time.
The e-Office environment provides 24 hour accessibility to all required documents. Anyone within the organization with Internet access can get the document of their need on time. It also offers the security of confidential information.
Electronic offices would provide much-needed efficiency in the workplace
The system administrator grants access rights to documents only to the persons concerned. Therefore, the confidentiality of the matter is never compromised. In addition, in the event of theft, natural disaster or any unforeseen situation, online data always remains secure.
Overall, e-Office is the easiest way to do business in public offices. Moving forward with paperless work in public offices can make administrative actions effortless. This can turn inefficiency into efficiency.
Read more: CPEC, digital connectivity and Pakistan-China relations
It is not only a symbol of the digital revolution, but also generates real benefits for governments, citizens, the private sector and all other government stakeholders. By deploying it in offices, people will focus on their real task, which is to bring innovation, creative ideas and constructive change to organizations instead of maintaining files.
Under the leadership of Prime Minister Imran Khan, the government of Pakistan aims to achieve a paperless environment in ministries by December 2020.
Shabahat Ali Shah graduated from MIT, now sits on National Council of Information Technology, Ministry of Information Technology and Telecommunications, Government of Pakistan.
What Are The Main Benefits Of Comparing Car Insurance Quotes Online
LOS ANGELES, CA / ACCESSWIRE / June 24, 2020, / Compare-autoinsurance.Org has launched a new blog post that presents the main benefits of comparing multiple car insurance quotes. For more info and free online quotes, please visit https://compare-autoinsurance.Org/the-advantages-of-comparing-prices-with-car-insurance-quotes-online/ The modern society has numerous technological advantages. One important advantage is the speed at which information is sent and received. With the help of the internet, the shopping habits of many persons have drastically changed. The car insurance industry hasn't remained untouched by these changes. On the internet, drivers can compare insurance prices and find out which sellers have the best offers. View photos The advantages of comparing online car insurance quotes are the following: Online quotes can be obtained from anywhere and at any time. Unlike physical insurance agencies, websites don't have a specific schedule and they are available at any time. Drivers that have busy working schedules, can compare quotes from anywhere and at any time, even at midnight. Multiple choices. Almost all insurance providers, no matter if they are well-known brands or just local insurers, have an online presence. Online quotes will allow policyholders the chance to discover multiple insurance companies and check their prices. Drivers are no longer required to get quotes from just a few known insurance companies. Also, local and regional insurers can provide lower insurance rates for the same services. Accurate insurance estimates. Online quotes can only be accurate if the customers provide accurate and real info about their car models and driving history. Lying about past driving incidents can make the price estimates to be lower, but when dealing with an insurance company lying to them is useless. Usually, insurance companies will do research about a potential customer before granting him coverage. Online quotes can be sorted easily. Although drivers are recommended to not choose a policy just based on its price, drivers can easily sort quotes by insurance price. Using brokerage websites will allow drivers to get quotes from multiple insurers, thus making the comparison faster and easier. For additional info, money-saving tips, and free car insurance quotes, visit https://compare-autoinsurance.Org/ Compare-autoinsurance.Org is an online provider of life, home, health, and auto insurance quotes. This website is unique because it does not simply stick to one kind of insurance provider, but brings the clients the best deals from many different online insurance carriers. In this way, clients have access to offers from multiple carriers all in one place: this website. On this site, customers have access to quotes for insurance plans from various agencies, such as local or nationwide agencies, brand names insurance companies, etc. "Online quotes can easily help drivers obtain better car insurance deals. All they have to do is to complete an online form with accurate and real info, then compare prices", said Russell Rabichev, Marketing Director of Internet Marketing Company. CONTACT: Company Name: Internet Marketing CompanyPerson for contact Name: Gurgu CPhone Number: (818) 359-3898Email: [email protected]: https://compare-autoinsurance.Org/ SOURCE: Compare-autoinsurance.Org View source version on accesswire.Com:https://www.Accesswire.Com/595055/What-Are-The-Main-Benefits-Of-Comparing-Car-Insurance-Quotes-Online View photos
picture credit
to request, modification Contact us at Here or [email protected]