PM Narendra Modi's biopic producer receives threat on social media, files cyber cell complaint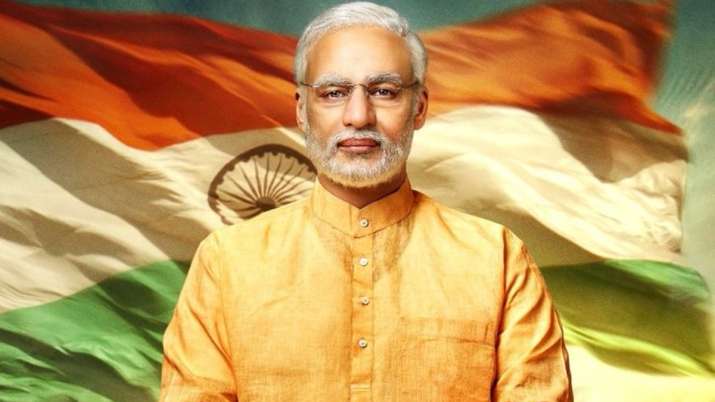 Industrialist Amit B. Wadhwani, co-producer of the film Prime Minister Narendra Modi, lodged a complaint with the cyber cell Monday morning after receiving death threats online. A Facebook account by the name of Optimistix has strongly opposed its association with the film, which is set to hit theaters. By posting a picture of him and his toddler son, the Facebook user threatened him with death for making slanderous remarks about his family.
The Narendra Modi movie has been in the news lately to be the first film to be released after the Covid-19 lockdown. Against the backdrop of last year's elections, opposition parties, especially Congress, were hoarse about the biographical film on the Prime Minister's life.
Amit B. Wadhwani is an industrialist and entrepreneur with interests and investments in various companies ranging from real estate, Ed-Tech to automotive technology companies. Besides his existing businesses, the film Narendra Modi marks his first leap into the lucrative Bollywood industry. Amit B Wadhwani has always been a household name in Bollywood circles and his flagship brand SAI has associated with high profile events in the past. Given the current state of affairs in Bollywood with many drug defendants, the threat to Amit B Wadhwani points to a larger network that could operate at the behest of the Bollywood fraternity.
After visiting the Cyber ​​Cell, Amit B. Wadhwani said: "I have been active on social media and contributed as a thought leader in the industry and also provided updates. on the latest trade movements and industry trends. As a co-producer of PM Narendra Modi, I received comments about threats on social media that warned me of the dire consequences. Although trollers are common and insignificant, the nature of the threat and my family's involvement in it is worrying for a law-abiding citizen and business leader like me. there is a larger connection or pattern, given recent developments in the Bollywood industry. I lodged an official complaint with the cyber cell which assured me to examine the matter "
On a related note, Prime Minister Narendra Modi, with Vivek Anand Oberoi as Prime Minister Narendra Modi, is set for a big-screen re-release once theaters reopen on October 15. will reopen and we are reissuing our film PM Narendra Modi '. We worked hard to make this movie and are so excited that it will be released again and that the people who missed it will have a chance to see it now. We want everyone to see our labor of love, "said Omung Kumar.
The film also stars Boman Irani, Darshan Kumaar, Manoj Joshi, Prashant Narayanan, Zarina Wahab, Barkha Bisht Sengupta, Anjan Shrivastav, Yatin Karyekar, Rajendra Gupta and Akshat R. Saluja.
More Bollywood Stories and Image Galleries
For all the latest news and updates, stay tunedFacebook page
Fight against coronavirus: full coverage
What Are The Main Benefits Of Comparing Car Insurance Quotes Online
LOS ANGELES, CA / ACCESSWIRE / June 24, 2020, / Compare-autoinsurance.Org has launched a new blog post that presents the main benefits of comparing multiple car insurance quotes. For more info and free online quotes, please visit https://compare-autoinsurance.Org/the-advantages-of-comparing-prices-with-car-insurance-quotes-online/ The modern society has numerous technological advantages. One important advantage is the speed at which information is sent and received. With the help of the internet, the shopping habits of many persons have drastically changed. The car insurance industry hasn't remained untouched by these changes. On the internet, drivers can compare insurance prices and find out which sellers have the best offers. View photos The advantages of comparing online car insurance quotes are the following: Online quotes can be obtained from anywhere and at any time. Unlike physical insurance agencies, websites don't have a specific schedule and they are available at any time. Drivers that have busy working schedules, can compare quotes from anywhere and at any time, even at midnight. Multiple choices. Almost all insurance providers, no matter if they are well-known brands or just local insurers, have an online presence. Online quotes will allow policyholders the chance to discover multiple insurance companies and check their prices. Drivers are no longer required to get quotes from just a few known insurance companies. Also, local and regional insurers can provide lower insurance rates for the same services. Accurate insurance estimates. Online quotes can only be accurate if the customers provide accurate and real info about their car models and driving history. Lying about past driving incidents can make the price estimates to be lower, but when dealing with an insurance company lying to them is useless. Usually, insurance companies will do research about a potential customer before granting him coverage. Online quotes can be sorted easily. Although drivers are recommended to not choose a policy just based on its price, drivers can easily sort quotes by insurance price. Using brokerage websites will allow drivers to get quotes from multiple insurers, thus making the comparison faster and easier. For additional info, money-saving tips, and free car insurance quotes, visit https://compare-autoinsurance.Org/ Compare-autoinsurance.Org is an online provider of life, home, health, and auto insurance quotes. This website is unique because it does not simply stick to one kind of insurance provider, but brings the clients the best deals from many different online insurance carriers. In this way, clients have access to offers from multiple carriers all in one place: this website. On this site, customers have access to quotes for insurance plans from various agencies, such as local or nationwide agencies, brand names insurance companies, etc. "Online quotes can easily help drivers obtain better car insurance deals. All they have to do is to complete an online form with accurate and real info, then compare prices", said Russell Rabichev, Marketing Director of Internet Marketing Company. CONTACT: Company Name: Internet Marketing CompanyPerson for contact Name: Gurgu CPhone Number: (818) 359-3898Email: [email protected]: https://compare-autoinsurance.Org/ SOURCE: Compare-autoinsurance.Org View source version on accesswire.Com:https://www.Accesswire.Com/595055/What-Are-The-Main-Benefits-Of-Comparing-Car-Insurance-Quotes-Online View photos
picture credit
to request, modification Contact us at Here or [email protected]