Latest News, Latest Updates Highlights from November 20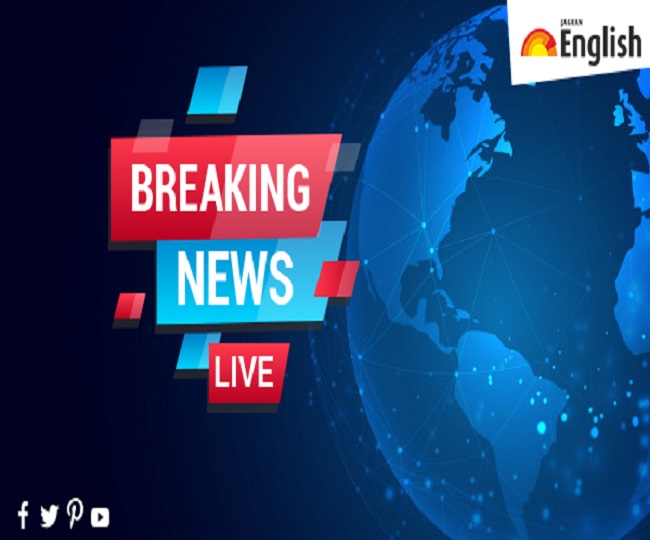 New Delhi | Jagran Press Office: Everything that is happening around us has an impact in some way and that is why it becomes important for us to know what is going on in the world. So at English Jagran we provide our readers with 360 degree coverage across genres to give them a brief glimpse of what's going on in the world.
Here are the highlights of November 20:
5:25 p.m .: No lockdown to impose in the state: Shivraj Singh Chouhan, Chief Minister of Madhya Pradesh
4:25 p.m .:
Bihar: Devotees gather at Patna College Ghat to offer prayers on the third day of #ChhathPuja today. pic.twitter.com/o1ZS04cnjp

ANI (@ANI)
November 20, 2020
4:24 p.m .: Gold smuggling case in Kerala: The National Investigation Agency (NIA) is investigating five locations in Mallapuram and Kozhikode district.
3:43 p.m .: The neutralization of 4 terrorists belonging to the Pakistani terrorist organization Jaish-e-Mohammed and the presence of a large cache of weapons and explosives with them indicate that their efforts to wreak major havoc and destruction have once no longer thwarted, said PM Modi
Our security forces have once again demonstrated absolute bravery and professionalism. With their vigilance, they defeated a nefarious plot to target grassroots democratic exercises in Jammu and Kashmir, added Prime Minister Modi.
3:31 p.m .:
Delhi: Door-to-door investigation begins to identify symptomatic people amid an increase in COVID-19 cases in the nation's capital. An ASHA employee says: "If a person has a fever, we send them to the nearby government clinic for a COVID-19 test." pic.twitter.com/KHxKT8t2Yj

ANI (@ANI)
November 20, 2020
2:53 p.m .: I want to ask Rahul Gandhi, eight parties came together to form the Gupkar alliance in Jammu and Kashmir. Should I call it Gupkar or anti-national alliance or anti-people alliance? All its leaders make anti-national comments: Madhya Pradesh CM Shivraj Singh Chouhan
2:52 p.m .: Met with representatives of market associations. I removed their concerns – the government does not want to close any markets. They assured that those who do not have masks will receive one free of charge from the market associations. Stores will also be asked to keep spare masks and disinfectants, says Delhi CM Arvind Kejriwal
13:51 p.m .: Ahmedabad curfew news: As the city prepares for the weekend curfew here is what will remain open
13:21: All schools in BMC jurisdiction will remain closed until December 31. The decision was made following the increase in COVID-19 cases in Mumbai. Schools will not reopen on November 23, says Mumbai Mayor Kishori Pednekar
13:19: The Center dispatched four high-level teams to Haryana, Rajasthan, Gujarat and Manipur to visit districts reporting high numbers of COVID cases and support the state's efforts. The Center is also considering sending teams to other states / UTs reporting an increase in cases, the Center says.
50 025 Ayushman Bharat – Health and wellness centers are now operational across the country. With the aim of providing comprehensive primary health care (CPHC) services to communities closer to their homes, 1.5 lakh AB-HWCs are to be created by December 2022, the Center adds.
12:39 p.m .:
Haryana Minister of Health Anil Vij receives a test dose of #Covaxine, in a hospital in Ambala.

He had offered to be the first volunteer for the third phase of the Covaxin trial, which began in the state today. pic.twitter.com/XDLy6et5uM

ANI (@ANI)
November 20, 2020
12:38 p.m .: Delhi recorded a minimum temperature of 7.5 degrees Celsius today – the lowest, in this winter season, which begins from October. This is due to snowfall in the plains and hilly areas. This drop in temperature will continue for the next 2 days, says Kuldeep Srivastava, IMD, Delhi
12:00 p.m .: Bhutan rejects report of Chinese village inside its territory near Doklam confrontation site
11:44 am: Today I am meeting with representatives of market associations to seek their cooperation in ensuring appropriate COVID behavior in the markets. Market associations can play a very important role: Delhi Chief Minister Arvind Kejriwal
11:34 am: I am delighted that work is continuing quickly to send Bhutan's satellite into space with the help of ISRO next year. To this end, the four space engineers from Bhutan will visit ISRO in December, I address my greetings to these four young people, Prime Minister Modi said.
11:16 p.m .: Prime Minister Narendra Modi and his Bhutanese counterpart Lotay Tshering virtually launched the RuPay Card phase-2 in Bhutan today.
10:40 am: A strict law against "Love Jihad" will soon be introduced in the state. The Home Office sent a proposal to the Justice Ministry, the UP government says.
10:09 am: Coronavirus India News: The number of COVID-19 cases in India exceeds 9 million; the recovery rate increases to 93.60%
9:28 am: Sensex opens 130 points higher, currently trading at 43,725 points with a gain of 125 points. Nifty currently at 12,835 points, up 63 points.
9:17 am: A total of 12,95,91,786 samples tested for COVID-19, through November 19. Of these, 10,83,397 samples were tested yesterday, according to the Indian Council for Medical Research
9:05 am:
#WATCH Madhya Pradesh: The group's players celebrated with Indore MP Shankar Lalwani after he helped them get permission to perform at weddings while following # COVID-19[FEMALE[FEMININE standards. (19.11.2020) https://t.co/ZdCQaAD0uC pic.twitter.com/8S6YfUgDyF

ANI (@ANI)
November 20, 2020
8:40 am: With 28 new cases, Mizoram's COVID-19 tally has reached 3,541. Currently, 3,025 have recovered from the infection in the state and the active number of cases is 511.
8:02 am: The air quality in Delhi remains in a very poor category. According to the Central Pollution Control Board (CPCB), AQI in Chandni Chowk is at 314 (very poor), in Dwarka at 336 (very poor), around Jawaharlal Nehru stadium at 281 (weak) and around the national stadium Major Dhyan Chand at 279 (poor).
7:29 am: The People's Alliance for Gupkar Declaration announces a seat sharing formula for the 4th phase of the District Development Council polls in JK. Out of 16 seats, PDP to contest seven, NC four, CPI (M) two.
7:27 am: CBI registers two FIRs against former UP board chairman Shia Waqf, Wasim Rizvi, in an alleged illegal sale-purchase and transfer of Waqf properties by the central Waqf board of the UP Shia and the central Waqf council of UP Sunni, reports ANI.
7:15 am: A video went viral on social media on November 18 in which people engaged in party shootings in the street. The video was found in the area of ​​the Thakurganj police station and the incident occurred on October 31. One person arrested and 4 are on the run, says Lucknow ADCP Gopal Choudhary
7:15 am: At least 14 people, including 6 children, were killed after the vehicle they were traveling in collided with a truck on the Prayagraj-Lucknow highway below the boundaries of Manikpur police station last night, reports the ANI.
Posted by: Aalok Sensharma
What Are The Main Benefits Of Comparing Car Insurance Quotes Online
LOS ANGELES, CA / ACCESSWIRE / June 24, 2020, / Compare-autoinsurance.Org has launched a new blog post that presents the main benefits of comparing multiple car insurance quotes. For more info and free online quotes, please visit https://compare-autoinsurance.Org/the-advantages-of-comparing-prices-with-car-insurance-quotes-online/ The modern society has numerous technological advantages. One important advantage is the speed at which information is sent and received. With the help of the internet, the shopping habits of many persons have drastically changed. The car insurance industry hasn't remained untouched by these changes. On the internet, drivers can compare insurance prices and find out which sellers have the best offers. View photos The advantages of comparing online car insurance quotes are the following: Online quotes can be obtained from anywhere and at any time. Unlike physical insurance agencies, websites don't have a specific schedule and they are available at any time. Drivers that have busy working schedules, can compare quotes from anywhere and at any time, even at midnight. Multiple choices. Almost all insurance providers, no matter if they are well-known brands or just local insurers, have an online presence. Online quotes will allow policyholders the chance to discover multiple insurance companies and check their prices. Drivers are no longer required to get quotes from just a few known insurance companies. Also, local and regional insurers can provide lower insurance rates for the same services. Accurate insurance estimates. Online quotes can only be accurate if the customers provide accurate and real info about their car models and driving history. Lying about past driving incidents can make the price estimates to be lower, but when dealing with an insurance company lying to them is useless. Usually, insurance companies will do research about a potential customer before granting him coverage. Online quotes can be sorted easily. Although drivers are recommended to not choose a policy just based on its price, drivers can easily sort quotes by insurance price. Using brokerage websites will allow drivers to get quotes from multiple insurers, thus making the comparison faster and easier. For additional info, money-saving tips, and free car insurance quotes, visit https://compare-autoinsurance.Org/ Compare-autoinsurance.Org is an online provider of life, home, health, and auto insurance quotes. This website is unique because it does not simply stick to one kind of insurance provider, but brings the clients the best deals from many different online insurance carriers. In this way, clients have access to offers from multiple carriers all in one place: this website. On this site, customers have access to quotes for insurance plans from various agencies, such as local or nationwide agencies, brand names insurance companies, etc. "Online quotes can easily help drivers obtain better car insurance deals. All they have to do is to complete an online form with accurate and real info, then compare prices", said Russell Rabichev, Marketing Director of Internet Marketing Company. CONTACT: Company Name: Internet Marketing CompanyPerson for contact Name: Gurgu CPhone Number: (818) 359-3898Email: [email protected]: https://compare-autoinsurance.Org/ SOURCE: Compare-autoinsurance.Org View source version on accesswire.Com:https://www.Accesswire.Com/595055/What-Are-The-Main-Benefits-Of-Comparing-Car-Insurance-Quotes-Online View photos
picture credit
to request, modification Contact us at Here or [email protected]