New wave of COVID-19 in India: night curfew imposed in 3 states, PM Modi reviews vaccine strategy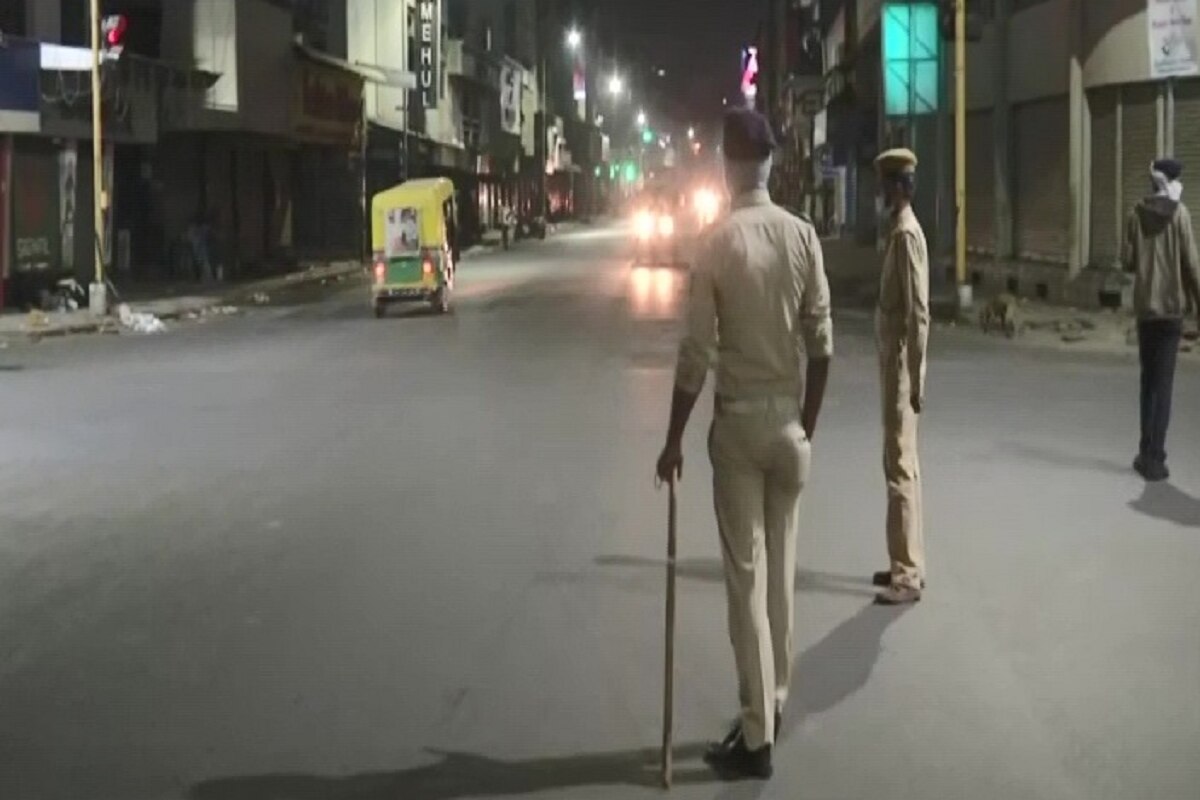 Latest news on the coronavirus: Even as the Union's Home Office issued unlock guidelines, a number of states on Friday decided to impose a nighttime curfew or Section 144 in some cities to control cases of coronavirus. The move came as those states witnessed a spike in covid cases soon after Diwali ended. Read also – The number of active Covid-19 infections in the United States is significantly higher
The development comes a day after the central government rushed high-level teams to Haryana, Rajasthan, Gujarat and Manipur districts that were reporting high numbers of COVID-19 cases. These teams were dispatched to support efforts to strengthen containment, surveillance, testing and effective clinical management of positive cases. Also Read – Hong Kong Bans Air India Flights for 14 Days After Passengers Tested COVID Positive at Airport
States such as Madhya Pradesh, Rajasthan and Gujarat on Friday took strict measures in their respective localities to contain the spread of the virus. Also Read – PM Narendra Modi Reviews India's COVID-19 Vaccination Strategy
Madhya Pradesh: On Friday, the Madhya Pradesh government decided to impose a nighttime curfew in five cities like Indore, Bhopal, Gwalior, Ratlam and Vidisha from Saturday. By issuing an order, the state government said the curfew would be in effect from 10 p.m. to 6 a.m.
The decision was made at a meeting chaired by Chief Minister Shivraj Singh Chouhan to review the COVID-19 situation after a surge in infection cases, particularly in Indore and Bhopal.
During the meeting, Chouhan rejected reports that his government was planning to re-impose the lockdown to control the coronavirus outbreak.
During the review meeting, Chouhan said the nighttime curfew can be implemented and small containment zones will be created in cities that are experiencing an increase in cases of infection, although essential services are not affected in such circumstances.
At that time, Class I through VIII schools will remain closed until further notice, while Class IX through XII and college students will be able to attend as per the guidelines.
Gujarat: On Friday, the government of Gujarat took strict measures and decided to impose a nighttime curfew in the towns of Surat, Vadodara and Rajkot from Saturday.
The announcement came as a 57-hour weekend curfew went into effect from 9 p.m. in the city of Ahmedabad, which will end at 6 a.m. on November 23. The government has already announced a nighttime curfew in Ahmedabad from November 23.
In issuing the order, Deputy Chief Minister Nitin Patel on Saturday announced a curfew between 9 p.m. and 6 a.m. in the towns of Surat, Rajkot and Vadodara.
As many as 305 cases of coronavirus infection were reported in the city of Ahmedabad alone on Friday in the past 24 hours. It was followed by 205 new cases in the city of Surat, 116 in Vadodara and 83 in the city of Rajkot.
Statewide, 1,420 new cases were reported on Friday. Gujarat had added 1,340 cases on Thursday, while on November 12 it had reported 1,120 cases.
Rajasthan: Taking preventative measures, the government of Rajasthan announced on Friday that restrictions would be reimposed under Section 144 from Saturday.
Announcing the order, Ashok Gehlot's government said powers had been given to all district magistrates to bring back the Section 144 bans to all districts in Rajasthan. The ordinance further specified that the district magistrate could only impose section 144 for a longer period after consulting the state government.
Rajasthan recorded 14 more deaths from the novel coronavirus on Friday, bringing the state's COVID-19 death toll to 2,130. The state also reported 2,762 new cases. The total number of people infected with COVID-19 now stands at 2,376,699 in Rajasthan and of that number, 20,923 are on treatment.
PM Modi reviews the vaccination strategy:At this critical juncture, Prime Minister Narendra Modi on Friday held a meeting to review India's immunization strategy in which issues such as prioritization of population groups and the technology platform for vaccine deployment against the coronavirus were discussed.
Speaking to Twitter, PM Modi said the meeting discussed important issues related to the advancement of vaccine development, regulatory approvals and procurement.
"I looked at various issues such as prioritizing population groups, communicating with health workers (health workers), increasing cold chain infrastructure, adding vaccinators and a technological platform for the deployment of vaccines, "he said.
What Are The Main Benefits Of Comparing Car Insurance Quotes Online
LOS ANGELES, CA / ACCESSWIRE / June 24, 2020, / Compare-autoinsurance.Org has launched a new blog post that presents the main benefits of comparing multiple car insurance quotes. For more info and free online quotes, please visit https://compare-autoinsurance.Org/the-advantages-of-comparing-prices-with-car-insurance-quotes-online/ The modern society has numerous technological advantages. One important advantage is the speed at which information is sent and received. With the help of the internet, the shopping habits of many persons have drastically changed. The car insurance industry hasn't remained untouched by these changes. On the internet, drivers can compare insurance prices and find out which sellers have the best offers. View photos The advantages of comparing online car insurance quotes are the following: Online quotes can be obtained from anywhere and at any time. Unlike physical insurance agencies, websites don't have a specific schedule and they are available at any time. Drivers that have busy working schedules, can compare quotes from anywhere and at any time, even at midnight. Multiple choices. Almost all insurance providers, no matter if they are well-known brands or just local insurers, have an online presence. Online quotes will allow policyholders the chance to discover multiple insurance companies and check their prices. Drivers are no longer required to get quotes from just a few known insurance companies. Also, local and regional insurers can provide lower insurance rates for the same services. Accurate insurance estimates. Online quotes can only be accurate if the customers provide accurate and real info about their car models and driving history. Lying about past driving incidents can make the price estimates to be lower, but when dealing with an insurance company lying to them is useless. Usually, insurance companies will do research about a potential customer before granting him coverage. Online quotes can be sorted easily. Although drivers are recommended to not choose a policy just based on its price, drivers can easily sort quotes by insurance price. Using brokerage websites will allow drivers to get quotes from multiple insurers, thus making the comparison faster and easier. For additional info, money-saving tips, and free car insurance quotes, visit https://compare-autoinsurance.Org/ Compare-autoinsurance.Org is an online provider of life, home, health, and auto insurance quotes. This website is unique because it does not simply stick to one kind of insurance provider, but brings the clients the best deals from many different online insurance carriers. In this way, clients have access to offers from multiple carriers all in one place: this website. On this site, customers have access to quotes for insurance plans from various agencies, such as local or nationwide agencies, brand names insurance companies, etc. "Online quotes can easily help drivers obtain better car insurance deals. All they have to do is to complete an online form with accurate and real info, then compare prices", said Russell Rabichev, Marketing Director of Internet Marketing Company. CONTACT: Company Name: Internet Marketing CompanyPerson for contact Name: Gurgu CPhone Number: (818) 359-3898Email: [email protected]: https://compare-autoinsurance.Org/ SOURCE: Compare-autoinsurance.Org View source version on accesswire.Com:https://www.Accesswire.Com/595055/What-Are-The-Main-Benefits-Of-Comparing-Car-Insurance-Quotes-Online View photos
picture credit
to request, modification Contact us at Here or [email protected]