Reduce differences, resolve differences through dialogue: Xi Jinping says at G20 summit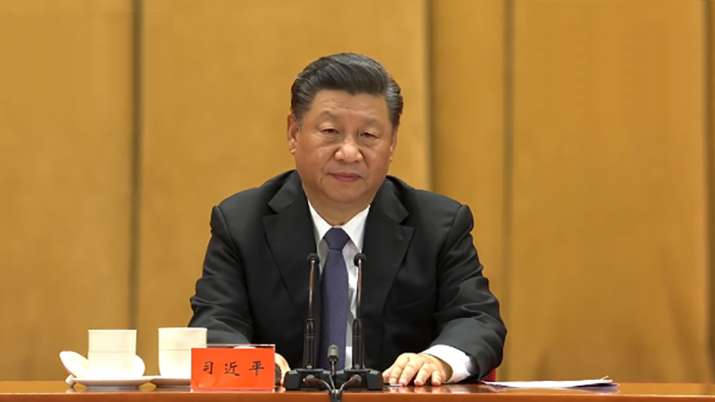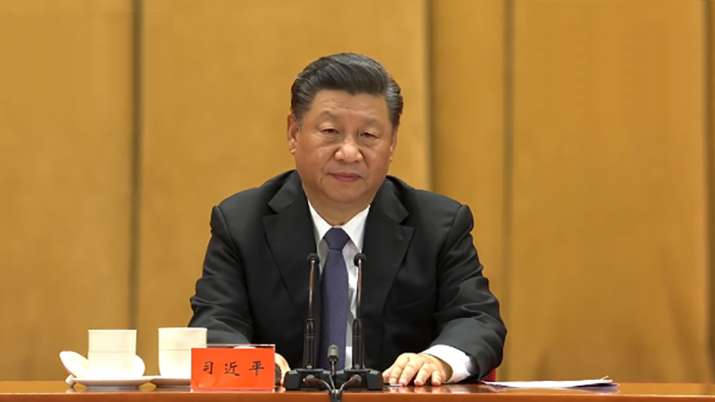 China is ready to pursue peaceful coexistence with all countries on the basis of mutual respect, equality and mutual benefit, President Xi Jinping said on Saturday, and suggested narrowing differences through dialogue and resolving disputes through negotiation. Addressing the virtual G20 summit hosted by King Salman of Saudi Arabia, Xi said China will always be a builder of world peace, a contributor to global development and a defender of international order.
"On the basis of mutual respect, equality and mutual benefit, China is ready to pursue peaceful coexistence and common development with all countries."
"We can overcome differences through dialogue, resolve differences through negotiation and make a joint effort for world peace and development," Xi said in a speech against the backdrop of the further military stalemate. six months between India and China in eastern Ladakh.
Saudi Arabia, which assumed the presidency of the G20 this year, is hosting the virtual summit which brings together leaders of the world's richest and most developed economies, such as the United States, China, India, Turkey, France, United Kingdom and Brazil, among others.
Prime Minister Narendra Modi is among the participants in the virtual closed-door sessions taking place on Saturday and Sunday.
Calling on the international community to jointly fight COVID-19, President Xi said G20 members should help build a global firewall against the disease.
"We must first bring the disease under control at home and, on this basis, strengthen exchanges and cooperation to help countries in need," he said.
More than 57,775,000 people have been affected by the deadly virus while more than 1,376,000 people have died since the pandemic broke out in the central city of Wuhan last year.
Xi noted that several G20 members have made progress in R&D and vaccine production.
We must accelerate action and support the World Health Organization in mobilizing and consolidating resources and equitable and efficient distribution of vaccines. China actively supports and participates in international cooperation on COVID-19 vaccines, he said.
He said China has joined the COVAX facility and is ready to step up cooperation with other countries on vaccine R&D, production and distribution.
We will honor our commitment to provide assistance and support to other developing countries, and work to make vaccines an accessible and affordable global public good for people around the world, he said.
He said the G20 group should keep the global economy running smoothly.
"While containing the virus, we must restore the safe and smooth functioning of global industrial and supply chains. We must reduce tariffs and barriers, and explore liberalization of trade in essential medical supplies."
Xi said China has fully implemented the G20 Debt Service Suspension Initiative (DSSI) and postponed debt repayment totaling more than $ 1.3 billion.
We must maintain our support for developing countries and help them overcome the difficulties caused by the pandemic, he said at the G20 summit in Riyadh via video link.
China supports the decision on extending the DSSI and will continue to work with other parties for its full implementation, he said.
Meanwhile, China will increase the level of debt suspension and relief for countries facing special difficulties and encourage its financial institutions to provide new financial support on a voluntary basis and according to market principles, he said. -he declares.
We need to reduce tariffs and barriers and explore liberalization of trade in essential medical supplies. We need to further harmonize policies and standards and establish "fast lanes" to facilitate the orderly movement of personnel, he said.
China has proposed a global mechanism for mutual recognition of health certificates based on nucleic acid test results in the form of internationally accepted QR codes, he said.
We hope that more countries will join this mechanism. We also support the G20 in implementing institutionalized cooperation and building global cooperation networks to facilitate the movement of personnel and goods, Xi said.
Latest news from the world
What Are The Main Benefits Of Comparing Car Insurance Quotes Online
LOS ANGELES, CA / ACCESSWIRE / June 24, 2020, / Compare-autoinsurance.Org has launched a new blog post that presents the main benefits of comparing multiple car insurance quotes. For more info and free online quotes, please visit https://compare-autoinsurance.Org/the-advantages-of-comparing-prices-with-car-insurance-quotes-online/ The modern society has numerous technological advantages. One important advantage is the speed at which information is sent and received. With the help of the internet, the shopping habits of many persons have drastically changed. The car insurance industry hasn't remained untouched by these changes. On the internet, drivers can compare insurance prices and find out which sellers have the best offers. View photos The advantages of comparing online car insurance quotes are the following: Online quotes can be obtained from anywhere and at any time. Unlike physical insurance agencies, websites don't have a specific schedule and they are available at any time. Drivers that have busy working schedules, can compare quotes from anywhere and at any time, even at midnight. Multiple choices. Almost all insurance providers, no matter if they are well-known brands or just local insurers, have an online presence. Online quotes will allow policyholders the chance to discover multiple insurance companies and check their prices. Drivers are no longer required to get quotes from just a few known insurance companies. Also, local and regional insurers can provide lower insurance rates for the same services. Accurate insurance estimates. Online quotes can only be accurate if the customers provide accurate and real info about their car models and driving history. Lying about past driving incidents can make the price estimates to be lower, but when dealing with an insurance company lying to them is useless. Usually, insurance companies will do research about a potential customer before granting him coverage. Online quotes can be sorted easily. Although drivers are recommended to not choose a policy just based on its price, drivers can easily sort quotes by insurance price. Using brokerage websites will allow drivers to get quotes from multiple insurers, thus making the comparison faster and easier. For additional info, money-saving tips, and free car insurance quotes, visit https://compare-autoinsurance.Org/ Compare-autoinsurance.Org is an online provider of life, home, health, and auto insurance quotes. This website is unique because it does not simply stick to one kind of insurance provider, but brings the clients the best deals from many different online insurance carriers. In this way, clients have access to offers from multiple carriers all in one place: this website. On this site, customers have access to quotes for insurance plans from various agencies, such as local or nationwide agencies, brand names insurance companies, etc. "Online quotes can easily help drivers obtain better car insurance deals. All they have to do is to complete an online form with accurate and real info, then compare prices", said Russell Rabichev, Marketing Director of Internet Marketing Company. CONTACT: Company Name: Internet Marketing CompanyPerson for contact Name: Gurgu CPhone Number: (818) 359-3898Email: [email protected]y.BizWebsite: https://compare-autoinsurance.Org/ SOURCE: Compare-autoinsurance.Org View source version on accesswire.Com:https://www.Accesswire.Com/595055/What-Are-The-Main-Benefits-Of-Comparing-Car-Insurance-Quotes-Online View photos
picture credit
to request, modification Contact us at Here or [email protected]