Trump denounces Paris climate deal at virtual G20 event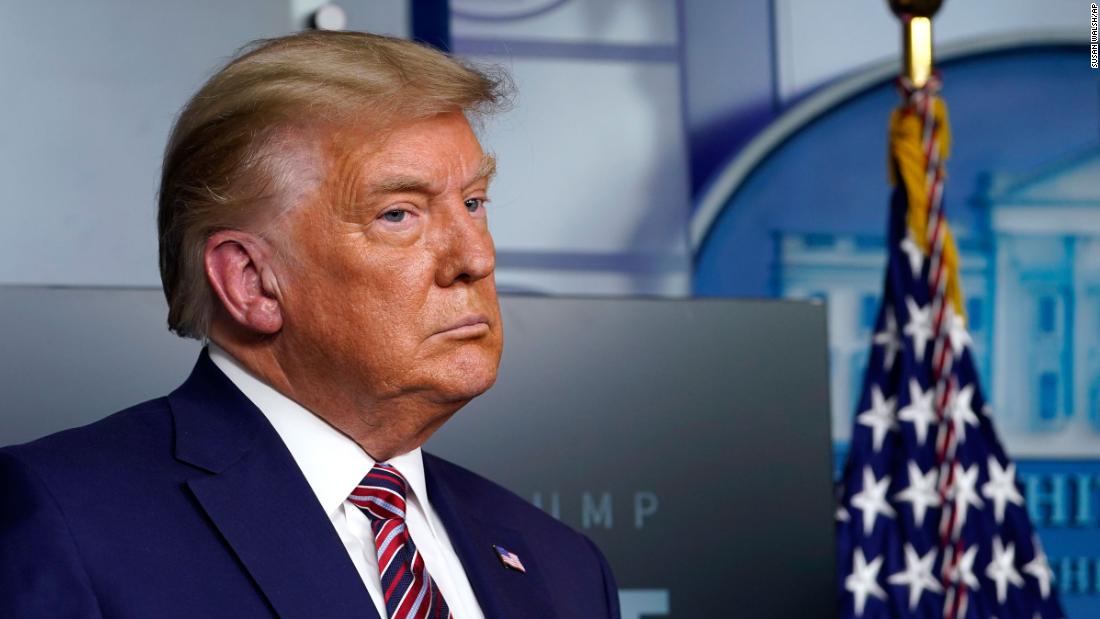 Trump was making what would likely be his last international summit appearance after losing the US presidential election to Joe Biden. His take on the climate crisis – along with a host of other issues, from trade to security – has caused deep cracks in traditional American alliances that President-elect Biden has vowed to mend. recorded from the White House, provided a fitting end to his four years of disagreements on the issue with other world leaders. In it, Trump called the 2015 Paris Agreement "one-sided" and claimed it was designed to ruin the U.S. economy. "The Paris agreement was not designed to save the environment, it was designed to kill the US economy," he added. said, speaking from the diplomatic room. "I refuse to give up millions of American jobs and send billions of US dollars to the world's worst polluters and environmental offenders, and this is what would have happened." Trump announced the United States' withdrawal from the Paris climate agreement in the first year of his presidency, resisting some internal refusal from his advisers who feared it could cause tensions with European and Asian allies. The withdrawal process was not finalized until this month, however, and Biden has said he will return to the pact after taking the oath. the wait for his departure has taken his influence on the world stage to its lowest level. Most other G20 leaders congratulated Biden on his victory.
Trump's participation in this year's G20 was not even certain until late Friday, when it appeared on his official platform. Trump made no secret of his distaste for large multilateral summits, questioning their value in conversations with aides.
Trump beamed into the opening session of the virtual summit from the White House situation room on Saturday starting at 8 a.m. ET, although he began tweeting about his unsubstantiated allegations of electoral fraud 13 minutes later.
He made remarks during the opening session, but they were not made public by summit organizers and the White House did not provide a copy. Later on Saturday, Trump was on his golf course when a parallel session on global pandemic preparedness was called with speeches by French President Emmanuel Macron, German Chancellor Angela Merkel and others.
The environmental video was shown as part of a similar session on the sidelines of the G20, which is being held virtually this year due to the coronavirus pandemic. Trump's comments fell far short of messages from other leaders during the session, which focused on multilateral efforts to cut carbon emissions in a bid to slow climate change.
Trump chose to focus instead on his conservation record in the United States, saying under his administration "stewardship of the environment is a sacred obligation."
He said he worked to prevent children from being exposed to lead in drinking water, touted the pledge to plant 1 billion new trees and said he did more than any president for US national parks since Teddy Roosevelt.
But Trump also announced his efforts to develop American fossil fuels, despite their role in climate change.
"The United States is now the world's largest producer of oil and natural gas," he said, citing horizontal drilling and hydraulic fracturing.
"Every day, we prove that we can protect our workers, create new jobs and protect the environment without imposing crippling mandates and unilateral international agreements on our citizens," he said.
What Are The Main Benefits Of Comparing Car Insurance Quotes Online
LOS ANGELES, CA / ACCESSWIRE / June 24, 2020, / Compare-autoinsurance.Org has launched a new blog post that presents the main benefits of comparing multiple car insurance quotes. For more info and free online quotes, please visit https://compare-autoinsurance.Org/the-advantages-of-comparing-prices-with-car-insurance-quotes-online/ The modern society has numerous technological advantages. One important advantage is the speed at which information is sent and received. With the help of the internet, the shopping habits of many persons have drastically changed. The car insurance industry hasn't remained untouched by these changes. On the internet, drivers can compare insurance prices and find out which sellers have the best offers. View photos The advantages of comparing online car insurance quotes are the following: Online quotes can be obtained from anywhere and at any time. Unlike physical insurance agencies, websites don't have a specific schedule and they are available at any time. Drivers that have busy working schedules, can compare quotes from anywhere and at any time, even at midnight. Multiple choices. Almost all insurance providers, no matter if they are well-known brands or just local insurers, have an online presence. Online quotes will allow policyholders the chance to discover multiple insurance companies and check their prices. Drivers are no longer required to get quotes from just a few known insurance companies. Also, local and regional insurers can provide lower insurance rates for the same services. Accurate insurance estimates. Online quotes can only be accurate if the customers provide accurate and real info about their car models and driving history. Lying about past driving incidents can make the price estimates to be lower, but when dealing with an insurance company lying to them is useless. Usually, insurance companies will do research about a potential customer before granting him coverage. Online quotes can be sorted easily. Although drivers are recommended to not choose a policy just based on its price, drivers can easily sort quotes by insurance price. Using brokerage websites will allow drivers to get quotes from multiple insurers, thus making the comparison faster and easier. For additional info, money-saving tips, and free car insurance quotes, visit https://compare-autoinsurance.Org/ Compare-autoinsurance.Org is an online provider of life, home, health, and auto insurance quotes. This website is unique because it does not simply stick to one kind of insurance provider, but brings the clients the best deals from many different online insurance carriers. In this way, clients have access to offers from multiple carriers all in one place: this website. On this site, customers have access to quotes for insurance plans from various agencies, such as local or nationwide agencies, brand names insurance companies, etc. "Online quotes can easily help drivers obtain better car insurance deals. All they have to do is to complete an online form with accurate and real info, then compare prices", said Russell Rabichev, Marketing Director of Internet Marketing Company. CONTACT: Company Name: Internet Marketing CompanyPerson for contact Name: Gurgu CPhone Number: (818) 359-3898Email: [email protected]: https://compare-autoinsurance.Org/ SOURCE: Compare-autoinsurance.Org View source version on accesswire.Com:https://www.Accesswire.Com/595055/What-Are-The-Main-Benefits-Of-Comparing-Car-Insurance-Quotes-Online View photos
picture credit
to request, modification Contact us at Here or [email protected]