Rubbing salt on wounds: Imran Khan promises food for all Pakistanis with donations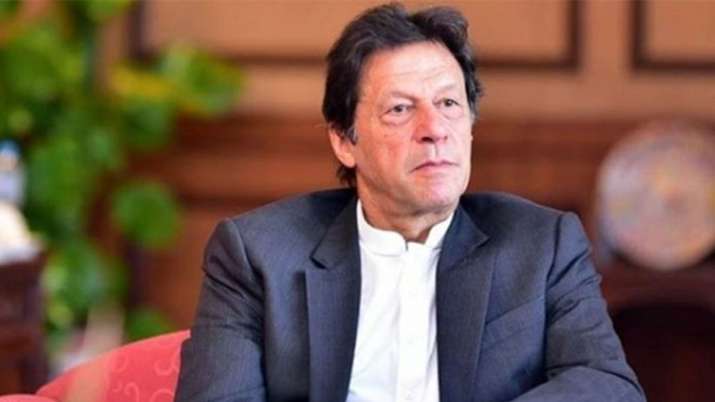 Image source: GOOGLE
Rub salt on wounds: Imran Khan 'promises' food to all Pakistanis from 'donations'
Pakistan's economic situation is in dire straits and food prices are skyrocketing every day. The Imran Khan government has failed to control food prices and provide basic health services to its people. As a result, people are agitated against his government and regret having voted him to power in 2018. Vegetable prices have skyrocketed in the country, with ginger costing up to Rs 1,000 per kg. While capsicum is sold at Rs 200 per kg, you have to pay Rs 250 to buy a kg of ladyfinger.
At a time when Imran Khan's government is expected to take concrete steps to verify prices, it is busy making big promises that it can never keep. Opposition parties and compatriots question Khan's policies. Besides inflation, Pakistanis also face unemployment and massive corruption under Khan's rule. Under Khan's reign, corruption in the country became institutionalized.
Khan has always given an apology and has not responded to the grievances of compatriots. On the New Year's Eve, Khan once again made big promises to his fellow citizens, becoming the subject of mockery. The so-called Pakistani prime minister has only set his country back for the past two years.
Rubbing salt on Pakistani wounds, Khan said at a ceremony in Islamabad on Friday that he wanted to feed all Pakistanis. He even said the government has set itself the goal of providing health coverage to all Pakistanis and eradicating poverty as the country rings the bell in 2021.
Notably, Pakistan is a country known for harboring terrorists and for implementing similar policies to embezzle funds. Khan's promises come at a time when Pakistan's total public debt has exploded. It grew by 11 trillion rupees to a total of 36.3 trillion, or 87% of Pakistan's total GDP during the two years under Imran Khan's rule. In addition, international loans are piling up every day.
Khan, while listing his views for 2021, said the government would invest in businesses, help industries and build wealth to reduce poverty. He even said that universal health coverage would be launched soon.
"I will personally make sure that no one goes to bed hungry in this country," he said.
During Khan's reign, the Pakistani economy plummeted along with rising unemployment. Pakistan's youth unemployment rate is 8.5 percent in a country where 64 percent of the population is under 30, according to the World Economic Forum.
Furthermore, Khan's promise of healthcare to all Pakistanis comes at a time when the country's healthcare is going from bad to worse. The country faces a severe oxygen shortage in hospitals amid the pandemic and depends on its all-weather ally China to survive.
READ MORE: Imran Khan govt in soup as vegetable prices soar in Pakistan; sale of ginger at Rs 1000 / kg
Latest news from the world
What Are The Main Benefits Of Comparing Car Insurance Quotes Online
LOS ANGELES, CA / ACCESSWIRE / June 24, 2020, / Compare-autoinsurance.Org has launched a new blog post that presents the main benefits of comparing multiple car insurance quotes. For more info and free online quotes, please visit https://compare-autoinsurance.Org/the-advantages-of-comparing-prices-with-car-insurance-quotes-online/ The modern society has numerous technological advantages. One important advantage is the speed at which information is sent and received. With the help of the internet, the shopping habits of many persons have drastically changed. The car insurance industry hasn't remained untouched by these changes. On the internet, drivers can compare insurance prices and find out which sellers have the best offers. View photos The advantages of comparing online car insurance quotes are the following: Online quotes can be obtained from anywhere and at any time. Unlike physical insurance agencies, websites don't have a specific schedule and they are available at any time. Drivers that have busy working schedules, can compare quotes from anywhere and at any time, even at midnight. Multiple choices. Almost all insurance providers, no matter if they are well-known brands or just local insurers, have an online presence. Online quotes will allow policyholders the chance to discover multiple insurance companies and check their prices. Drivers are no longer required to get quotes from just a few known insurance companies. Also, local and regional insurers can provide lower insurance rates for the same services. Accurate insurance estimates. Online quotes can only be accurate if the customers provide accurate and real info about their car models and driving history. Lying about past driving incidents can make the price estimates to be lower, but when dealing with an insurance company lying to them is useless. Usually, insurance companies will do research about a potential customer before granting him coverage. Online quotes can be sorted easily. Although drivers are recommended to not choose a policy just based on its price, drivers can easily sort quotes by insurance price. Using brokerage websites will allow drivers to get quotes from multiple insurers, thus making the comparison faster and easier. For additional info, money-saving tips, and free car insurance quotes, visit https://compare-autoinsurance.Org/ Compare-autoinsurance.Org is an online provider of life, home, health, and auto insurance quotes. This website is unique because it does not simply stick to one kind of insurance provider, but brings the clients the best deals from many different online insurance carriers. In this way, clients have access to offers from multiple carriers all in one place: this website. On this site, customers have access to quotes for insurance plans from various agencies, such as local or nationwide agencies, brand names insurance companies, etc. "Online quotes can easily help drivers obtain better car insurance deals. All they have to do is to complete an online form with accurate and real info, then compare prices", said Russell Rabichev, Marketing Director of Internet Marketing Company. CONTACT: Company Name: Internet Marketing CompanyPerson for contact Name: Gurgu CPhone Number: (818) 359-3898Email: [email protected]: https://compare-autoinsurance.Org/ SOURCE: Compare-autoinsurance.Org View source version on accesswire.Com:https://www.Accesswire.Com/595055/What-Are-The-Main-Benefits-Of-Comparing-Car-Insurance-Quotes-Online View photos
picture credit
to request, modification Contact us at Here or [email protected]