Facebook aims to legalize the use or sale of WhatsApp user data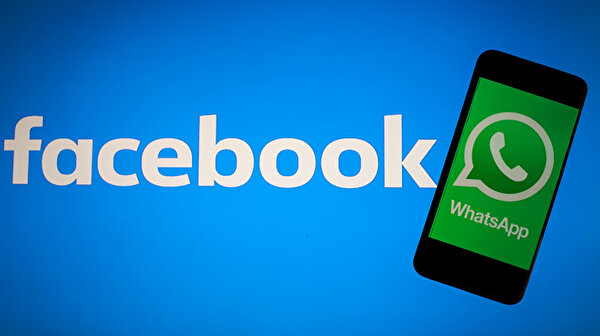 Describing data as the world's most valuable asset today, digital media expert Nabat Garakhanova said that there is no complete security on the Internet when it comes to privacy issues.
Citing the new privacy rules for the popular WhatsApp messaging app, she recommended that people choose open-source, non-profit apps over those from companies.
Last week, the WhatsApp messaging service forced many users to agree to new privacy rules for sharing personal data with Facebook businesses. Users will not be able to use the app service unless they agree to the terms.
Responding to questions from Anadolu agency, Garakhanova, a doctor of digital switching, said that while the social media platform Facebook does not implement this type of obligation in many countries, such as in the EU, the firm tries to implement data collection, so it underestimates Turkey and its laws.
She said Facebook had imposed new privacy rules for business users.
"There have been many discussions about the use of data they previously had, but as a requirement of the General Data Protection Regulation in EU countries and our country's personal data protection law , WhatsApp had to get permission to use our data, "said Garakhanova, who also runs a consulting firm Mezo Digital.
The social media platform already has user data, but is now trying to use and sell the data for advertisements legally, she added.
Recalling that Facebook has been accused of manipulating votes in previous US elections, she said personal data can be used to build perception management.
She said Facebook did not apply the same rules in the EU for fear of being sanctioned because of the precision of the groups for the protection of personal rights, probably.
Previously, France and the UK had blocked their citizens from using WhatsApp data through Facebook, she said.
She added that Turkey should also take firm action on changing privacy rules by these social media companies.
Meanwhile, the Turkish Competition Authority suspended WhatsApp's new data sharing rules and opened an investigation into the messaging app and Facebook.
In this context, Facebook must suspend data sharing and announce its move to all users, the Turkish authority said.
– Alternatives
Saying that there is no total security on the internet, she said that alternative apps will also have multiple personal data breaches.
Garakhanova recommended that people choose nonprofit open source apps over those from companies.
"We usually don't read rules issued by apps, unfortunately. A lot of apps require irrelevant permissions on our devices and share our data," she said.
Recalling that Google also has the world's largest database, the expert said users should be careful when granting permissions.
After the new WhatsApp rules, several Turkish users switched to locally developed alternatives, such as Telegram, Signal and Bip and Dedi.
Havelsan, a large Turkish defense company, has also developed a local and secure messaging software called ileti designed for corporate communication with white box cryptography for the first time in the world. This type of cryptography combines encryption and obfuscation methods to embed secret keys into application code, making data breach more difficult for the attacker.
– Operation
Another communications expert, Berrin Kalsin, said WhatsApp users are being forced to illegally agree to new rules. She said that the misuse of data has become another form of exploitation in today's world.
She added that Elon Musk, CEO of several tech companies, including Tesla and SpaceX, has come up with an alternative Signal app.
Turkish officials, including President Recep Tayyip Erdogan, have urged citizens to stop using WhatsApp.
"In terms of data privacy, the distinction between the EU and other countries is unacceptable," said Ali Taha Koc, head of Turkey's digital transformation office.
Russian officials also warned citizens to accept WhatsApp's rules and offered to remove the app.
What Are The Main Benefits Of Comparing Car Insurance Quotes Online
LOS ANGELES, CA / ACCESSWIRE / June 24, 2020, / Compare-autoinsurance.Org has launched a new blog post that presents the main benefits of comparing multiple car insurance quotes. For more info and free online quotes, please visit https://compare-autoinsurance.Org/the-advantages-of-comparing-prices-with-car-insurance-quotes-online/ The modern society has numerous technological advantages. One important advantage is the speed at which information is sent and received. With the help of the internet, the shopping habits of many persons have drastically changed. The car insurance industry hasn't remained untouched by these changes. On the internet, drivers can compare insurance prices and find out which sellers have the best offers. View photos The advantages of comparing online car insurance quotes are the following: Online quotes can be obtained from anywhere and at any time. Unlike physical insurance agencies, websites don't have a specific schedule and they are available at any time. Drivers that have busy working schedules, can compare quotes from anywhere and at any time, even at midnight. Multiple choices. Almost all insurance providers, no matter if they are well-known brands or just local insurers, have an online presence. Online quotes will allow policyholders the chance to discover multiple insurance companies and check their prices. Drivers are no longer required to get quotes from just a few known insurance companies. Also, local and regional insurers can provide lower insurance rates for the same services. Accurate insurance estimates. Online quotes can only be accurate if the customers provide accurate and real info about their car models and driving history. Lying about past driving incidents can make the price estimates to be lower, but when dealing with an insurance company lying to them is useless. Usually, insurance companies will do research about a potential customer before granting him coverage. Online quotes can be sorted easily. Although drivers are recommended to not choose a policy just based on its price, drivers can easily sort quotes by insurance price. Using brokerage websites will allow drivers to get quotes from multiple insurers, thus making the comparison faster and easier. For additional info, money-saving tips, and free car insurance quotes, visit https://compare-autoinsurance.Org/ Compare-autoinsurance.Org is an online provider of life, home, health, and auto insurance quotes. This website is unique because it does not simply stick to one kind of insurance provider, but brings the clients the best deals from many different online insurance carriers. In this way, clients have access to offers from multiple carriers all in one place: this website. On this site, customers have access to quotes for insurance plans from various agencies, such as local or nationwide agencies, brand names insurance companies, etc. "Online quotes can easily help drivers obtain better car insurance deals. All they have to do is to complete an online form with accurate and real info, then compare prices", said Russell Rabichev, Marketing Director of Internet Marketing Company. CONTACT: Company Name: Internet Marketing CompanyPerson for contact Name: Gurgu CPhone Number: (818) 359-3898Email: [email protected]: https://compare-autoinsurance.Org/ SOURCE: Compare-autoinsurance.Org View source version on accesswire.Com:https://www.Accesswire.Com/595055/What-Are-The-Main-Benefits-Of-Comparing-Car-Insurance-Quotes-Online View photos
picture credit
to request, modification Contact us at Here or [email protected]