COVID-19: 'We want this lockdown to be the last,' says Boris Johnson as he plans 'irreversible' easing of coronavirus restrictions | Political news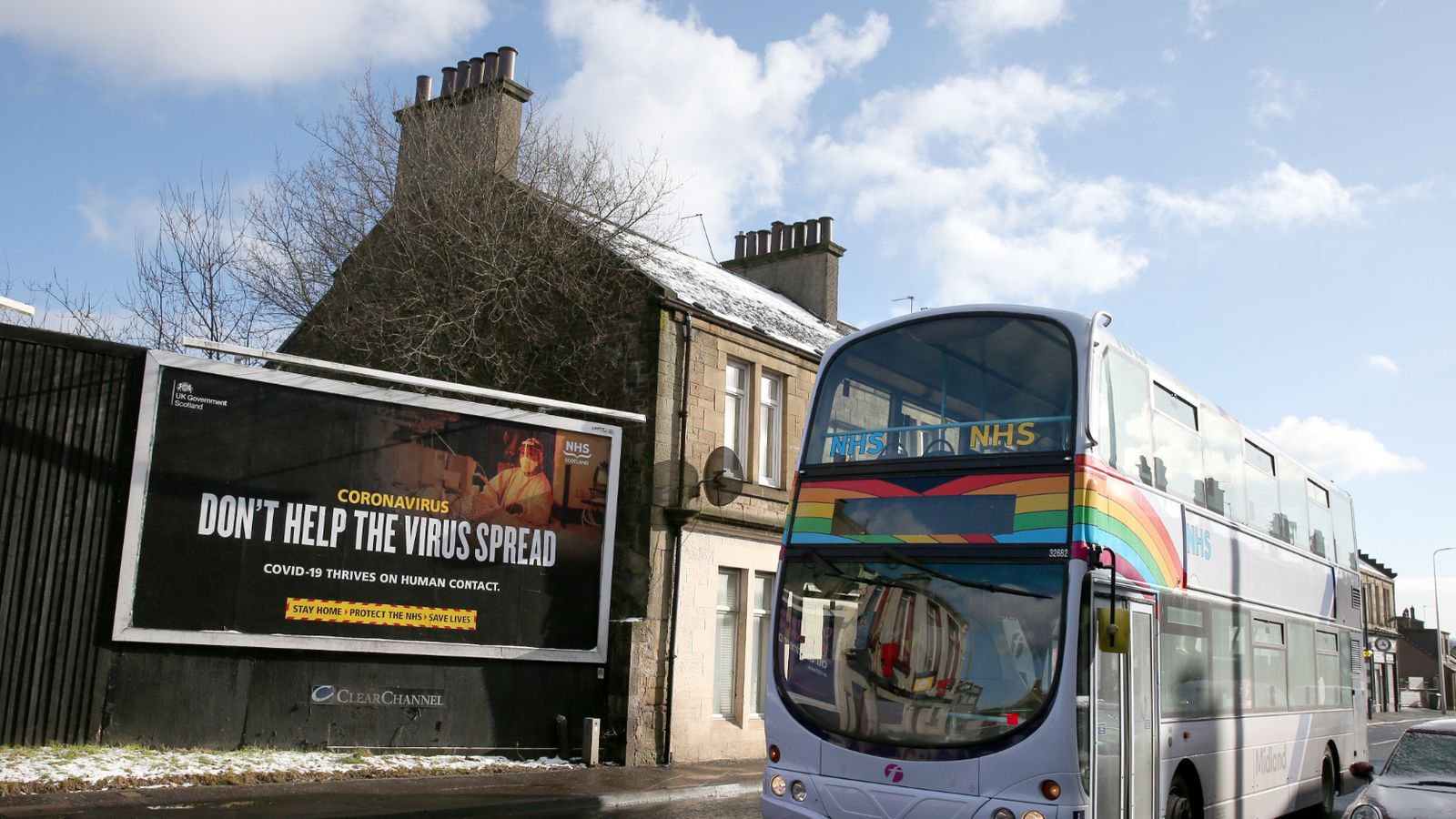 Boris Johnson has expressed hope that the current COVID lockdown will be the last thanks to the "unprecedented" vaccine rollout – but admitted he cannot offer "an absolute cast iron guarantee."
Speaking at a press conference in Downing Street, the Prime Minister praised the "amazing efforts" of everyone involved in distributing the COVID shots after the government achieved its goal of delivering a first dose to 15 million most vulnerable people.
He praised the "unprecedented national achievement", but said the time was "not right to relax" as the vaccine rollout moved to the next five priority groups.
COVID updates live from UK and around the world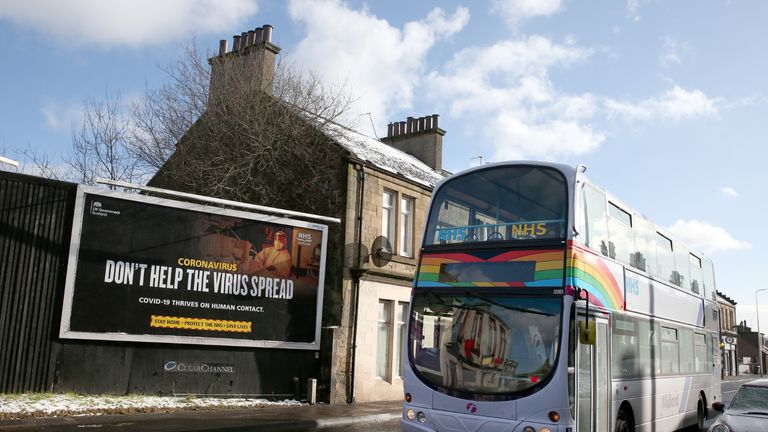 Mr Johnson reiterated his intention to define next week how England's third national lockdown will be eased.
"Next week I will present a road map indicating as much as possible the path to normalcy, although some things are very uncertain," he said.
"Because we want this lockdown to be the last and we want progress to be prudent but also irreversible.
"So please keep staying home, protect the NHS and save lives."
But the prime minister later said that while he was "increasingly optimistic" about the possibility of relaxing the restrictions, he could not guarantee that the current lockdown would be the last in history.
"I am optimistic that we can move forward and open things up, but say that I can give an absolute guarantee that we will not be faced with new difficulties and that we will have to think more and more deeply about some problems, no at this point I can't, "he said.
Sir Simon Stevens, chief executive of NHS England, said meeting the UK's first goal of the vaccination program was "certainly not a mission accomplished".
"I described the vaccination campaign as two sprints and a marathon – we just crossed the finish line of the first sprint," he said.
Sir Simon described vaccinating the next priority groups, including all over 50s, by the end of April as the "second sprint".
And the "marathon" effort would involve "vaccinating all eligible residents of the country, as well as the winter flu campaign and, potentially, other COVID booster shots this fall."
Sir Simon also suggested that the next phase of the UK's vaccination program would see a doubling of the number of vaccines given.
"In this next phase, this second sprint, we are actually going to vaccinate a larger number of people than in the first sprint," he added.
"And, overall, although the supply will vary from week to week and we'll have to adjust accordingly, we could drop up to twice as many vaccines overall – given that we also need to do the second doses – which we did in the first sprint. "
Earlier on Monday, it was announced that the UK had recorded another 230 deaths within 28 days of a positive coronavirus test.
Another 9,765 people had tested positive for COVID-19 in the latest government figures, with more than 15.3 million people now having received the first dose of a coronavirus vaccine.
What Are The Main Benefits Of Comparing Car Insurance Quotes Online
LOS ANGELES, CA / ACCESSWIRE / June 24, 2020, / Compare-autoinsurance.Org has launched a new blog post that presents the main benefits of comparing multiple car insurance quotes. For more info and free online quotes, please visit https://compare-autoinsurance.Org/the-advantages-of-comparing-prices-with-car-insurance-quotes-online/ The modern society has numerous technological advantages. One important advantage is the speed at which information is sent and received. With the help of the internet, the shopping habits of many persons have drastically changed. The car insurance industry hasn't remained untouched by these changes. On the internet, drivers can compare insurance prices and find out which sellers have the best offers. View photos The advantages of comparing online car insurance quotes are the following: Online quotes can be obtained from anywhere and at any time. Unlike physical insurance agencies, websites don't have a specific schedule and they are available at any time. Drivers that have busy working schedules, can compare quotes from anywhere and at any time, even at midnight. Multiple choices. Almost all insurance providers, no matter if they are well-known brands or just local insurers, have an online presence. Online quotes will allow policyholders the chance to discover multiple insurance companies and check their prices. Drivers are no longer required to get quotes from just a few known insurance companies. Also, local and regional insurers can provide lower insurance rates for the same services. Accurate insurance estimates. Online quotes can only be accurate if the customers provide accurate and real info about their car models and driving history. Lying about past driving incidents can make the price estimates to be lower, but when dealing with an insurance company lying to them is useless. Usually, insurance companies will do research about a potential customer before granting him coverage. Online quotes can be sorted easily. Although drivers are recommended to not choose a policy just based on its price, drivers can easily sort quotes by insurance price. Using brokerage websites will allow drivers to get quotes from multiple insurers, thus making the comparison faster and easier. For additional info, money-saving tips, and free car insurance quotes, visit https://compare-autoinsurance.Org/ Compare-autoinsurance.Org is an online provider of life, home, health, and auto insurance quotes. This website is unique because it does not simply stick to one kind of insurance provider, but brings the clients the best deals from many different online insurance carriers. In this way, clients have access to offers from multiple carriers all in one place: this website. On this site, customers have access to quotes for insurance plans from various agencies, such as local or nationwide agencies, brand names insurance companies, etc. "Online quotes can easily help drivers obtain better car insurance deals. All they have to do is to complete an online form with accurate and real info, then compare prices", said Russell Rabichev, Marketing Director of Internet Marketing Company. CONTACT: Company Name: Internet Marketing CompanyPerson for contact Name: Gurgu CPhone Number: (818) 359-3898Email: [email protected]: https://compare-autoinsurance.Org/ SOURCE: Compare-autoinsurance.Org View source version on accesswire.Com:https://www.Accesswire.Com/595055/What-Are-The-Main-Benefits-Of-Comparing-Car-Insurance-Quotes-Online View photos
picture credit
to request, modification Contact us at Here or [email protected]