Boris Johnson dampens hopes of Easter pub return ahead of lockdown exit roadmap
3 min read
Boris Johnson recalled that hospitality was "one of the last things to come back after the first lockdown, as the UK eagerly awaits the reopening of pubs.
The prime minister was speaking amid feverish speculation about what will be contained in his "road map" aside from the current restrictions on coronaviruses, which are due to be announced on Monday.
Reports suggest that if the government will recommend that schools be the first things to return, potentially from March 8, Johnson will announce a gradual reopening of hospitality starting several weeks later, in time for the long weekend. Easter.
But during a visit to a mass vaccination center in Cwmbran, south Wales, Johnson reiterated his message that the easing of England's lockdown will be based on a "cautious and cautious approach".
"I certainly think we have to take it in stages. We have to go with caution," he said.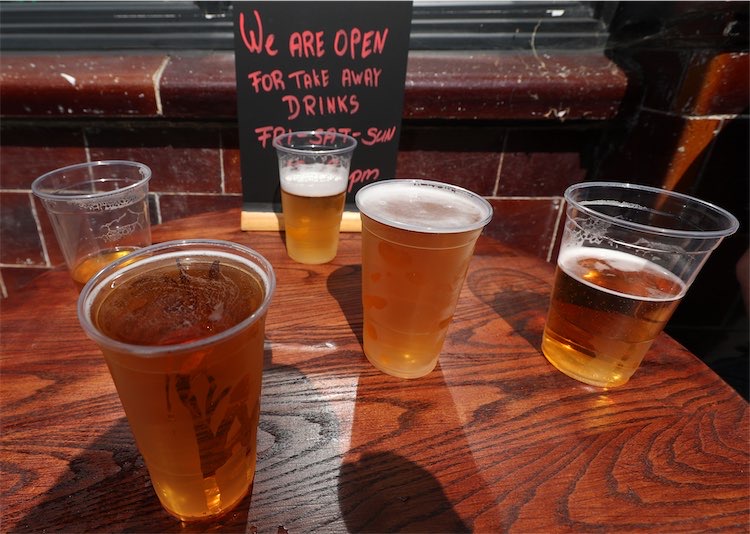 "You have to remember last year that we fully opened up hospitality as one of the last things we did because there is obviously an additional risk of hospitality being passed on.
"I know there's a lot of understandable speculation in the papers and people are coming up with theories about what we're going to do, what we're going to say, and infection rates, and so on.
"I would just advise everyone to wait, we'll try to say all we can about this."
Earlier, Professor Dame Angela McLean, chief science adviser at the Department of Defense, told the Commons Science and Technology Committee that any unlock should be based on "data, not dates".
"We want to go one way from now on, based on the incredible rollout of vaccination."

Prime Minister Boris Johnson agrees 'data, not dates' approach to getting out of lockdown is 'very fair', stressing country to cautiously drop restrictionshttps://t.co/EMBuXlDuq5 pic.twitter.com/qfd8zC0USa

– BBC Politics (@BBCPolitics) February 17, 2021
When asked if he agreed, the Prime Minister said: "I think that is absolutely true. That is why we are going to lay out what we can on Monday on the way forward and it will be firmly based on a cautious and cautious approach to getting out of lockdown so as to be irreversible. "
Members of the committee had asked Professor McLean whether the R-level of Covid cases had to be at a certain level before the lockdown could be eased.
She replied: "I think the timing is probably more important, it's the number of people most at risk – it's a mix of older people or people with underlying illnesses – who have been vaccinated before. that we do not unlock more.
"The important question is to really monitor what is happening very closely, so that if the infections start to increase and we do all we can to decide if this is the right time to take another step in the unlocking. Let's use data, not dates. "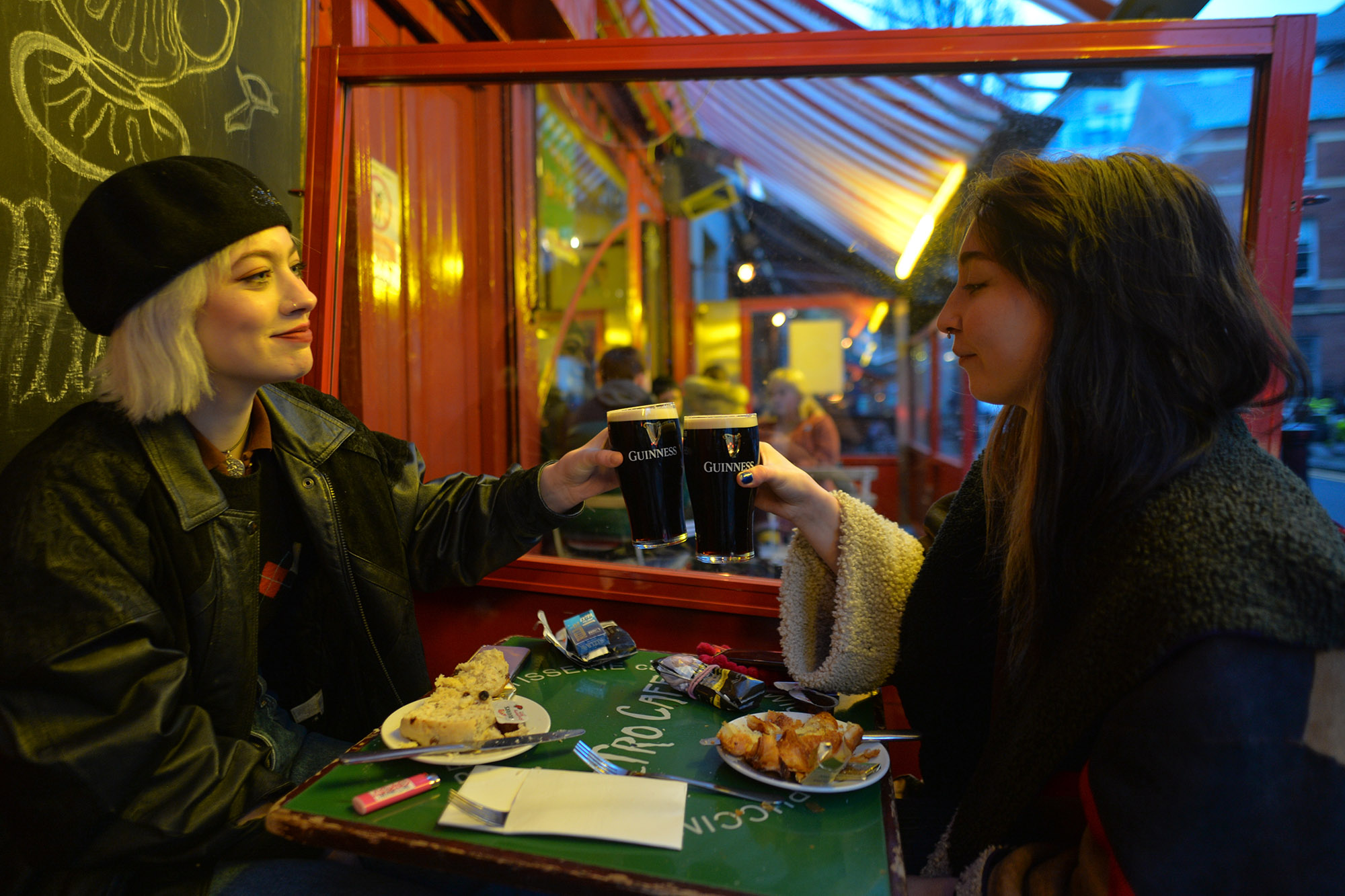 Referring to Johnson's comments at Monday's press conference that unlocking would be "prudent but irreversible," she added: "I think it has been made clear enough that every step should be irrevocable.
"This means that we have to be extremely careful, before adding another unlock."
And she explained that while 'everything is going in the right direction' on infections, cases, hospitalizations and deaths, there is still a lot of pressure on the NHS.
"There were around 20,000 people in the hospital earlier this week. By comparison, at the beginning of May there were around 15,000 patients, but there are still a lot of people in the hospital," he said. said Professor McClean.
"I share everyone's optimism about the fantasy of this vaccine. But I would say we have to be optimistic and careful, there are still a lot of people infected."

What Are The Main Benefits Of Comparing Car Insurance Quotes Online
LOS ANGELES, CA / ACCESSWIRE / June 24, 2020, / Compare-autoinsurance.Org has launched a new blog post that presents the main benefits of comparing multiple car insurance quotes. For more info and free online quotes, please visit https://compare-autoinsurance.Org/the-advantages-of-comparing-prices-with-car-insurance-quotes-online/ The modern society has numerous technological advantages. One important advantage is the speed at which information is sent and received. With the help of the internet, the shopping habits of many persons have drastically changed. The car insurance industry hasn't remained untouched by these changes. On the internet, drivers can compare insurance prices and find out which sellers have the best offers. View photos The advantages of comparing online car insurance quotes are the following: Online quotes can be obtained from anywhere and at any time. Unlike physical insurance agencies, websites don't have a specific schedule and they are available at any time. Drivers that have busy working schedules, can compare quotes from anywhere and at any time, even at midnight. Multiple choices. Almost all insurance providers, no matter if they are well-known brands or just local insurers, have an online presence. Online quotes will allow policyholders the chance to discover multiple insurance companies and check their prices. Drivers are no longer required to get quotes from just a few known insurance companies. Also, local and regional insurers can provide lower insurance rates for the same services. Accurate insurance estimates. Online quotes can only be accurate if the customers provide accurate and real info about their car models and driving history. Lying about past driving incidents can make the price estimates to be lower, but when dealing with an insurance company lying to them is useless. Usually, insurance companies will do research about a potential customer before granting him coverage. Online quotes can be sorted easily. Although drivers are recommended to not choose a policy just based on its price, drivers can easily sort quotes by insurance price. Using brokerage websites will allow drivers to get quotes from multiple insurers, thus making the comparison faster and easier. For additional info, money-saving tips, and free car insurance quotes, visit https://compare-autoinsurance.Org/ Compare-autoinsurance.Org is an online provider of life, home, health, and auto insurance quotes. This website is unique because it does not simply stick to one kind of insurance provider, but brings the clients the best deals from many different online insurance carriers. In this way, clients have access to offers from multiple carriers all in one place: this website. On this site, customers have access to quotes for insurance plans from various agencies, such as local or nationwide agencies, brand names insurance companies, etc. "Online quotes can easily help drivers obtain better car insurance deals. All they have to do is to complete an online form with accurate and real info, then compare prices", said Russell Rabichev, Marketing Director of Internet Marketing Company. CONTACT: Company Name: Internet Marketing CompanyPerson for contact Name: Gurgu CPhone Number: (818) 359-3898Email: [email protected]: https://compare-autoinsurance.Org/ SOURCE: Compare-autoinsurance.Org View source version on accesswire.Com:https://www.Accesswire.Com/595055/What-Are-The-Main-Benefits-Of-Comparing-Car-Insurance-Quotes-Online View photos
picture credit
to request, modification Contact us at Here or [email protected]